LONDON MAY 2007 - PREMIERE
Pirates of the Caribbean: At World's End is a 2007 adventure film, the third in the Pirates of the Caribbean films following The Curse of the Black Pearl (2003) and Dead Man's Chest (2006). At World's End is helmed by Gore Verbinski, director of the previous films, and the cast includes returnees Johnny Depp, Orlando Bloom, Keira Knightley, Bill Nighy, Geoffrey Rush, Jack Davenport, Kevin McNally, Tom Hollander and Naomie Harris. Chow Yun-Fat makes his first appearance in the franchise as Sao Feng, one of the film's antagonists, as does Keith Richards as Jack Sparrow's father. Disney opted to move the release date in English-speaking countries a day early to May 24, 2007.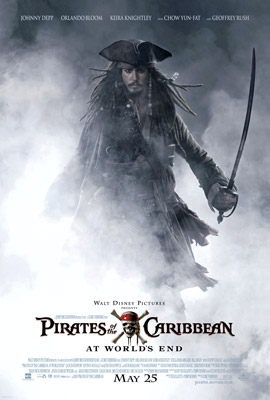 Pirates of the Caribbean: At World's End poster
Plot
Lord Cutler Beckett executes anyone associated with piracy and commands Davy Jones to destroy all pirate ships. In response to Beckett's assault, the nine pirate lords comprising the Brethren Court have been summoned to convene at Shipwreck Cove. However, the absent Jack Sparrow, pirate lord of the Caribbean, is without a successor, and therefore must be present. Captain Barbossa leads Will, Elizabeth, Tia Dalma and the Black Pearl crew to retrieve Jack from Davy Jones' Locker. Sao Feng, pirate lord of Singapore, possesses the navigational chart to World's End, the gateway to the Locker. Elizabeth and Barbossa bargain with Feng for the chart and a ship, but Feng is furious that Will attempted to steal it and is holding him captive. East India Trading Company soldiers attack Feng's bathhouse. During the chaos, Will bargains with Feng for the Black Pearl in exchange for Sparrow, who Feng wants to barter to Beckett. Will wants the Black Pearl to rescue his father from the Flying Dutchman.
The crew journey through a frozen sea, and studying the chart reveals that a green flash signifies a soul returning from the dead. They sail over an enormous waterfall into the Locker where Jack is aboard the Black Pearl. Stranded there for some time, Jack has been hallucinating. To his amazement, crab-like creatures drag the Pearl to an ocean shore where he is reunited with his shipmates. He is initially reluctant to rejoin a crew that have attempted to kill or mutinied against him. As the Black Pearl crew seek an escape route, they see dead souls floating under the water. Tia Dalma says that Davy Jones was appointed by his lover, Calypso, goddess of the sea, to ferry the dead to the next world. In return, Jones was allowed to step upon land for one day every ten years to be with his love. But when Calypso failed to meet him, the scorned captain abandoned his duty and transformed into a monster. Elizabeth sees her father, Governor Weatherby Swann's soul pass by in a dinghy, murdered by Cutler Beckett. Unable to retrieve him, a distraught Elizabeth vows to avenge his death.
The Black Pearl remains trapped until Sparrow deciphers the chart, realizing the ship must capsize to return to the living world. They overturn the ship, and at sunset, upturn back into the living world amid a green flash. Upon their return, Sao Feng attacks. He has betrayed Will and made a deal with Cutler Beckett, but Beckett double-crosses Feng by intending to keep the Black Pearl. In retaliation, Feng gives Sparrow the Pearl in exchange for Elizabeth, who he believes is Calypso. Aboard his warship, the Empress, Feng tells Elizabeth the first Brethren Court entrapped Calypso into human form so they could control the seas. Feng is mortally wounded when Davy Jones attacks his ship. Before dying, he appoints Elizabeth his heir, making her captain and the pirate lord of Singapore. She and the crew are taken prisoner aboard the Flying Dutchman'. Also aboard is Admiral James Norrington, who frees Elizabeth and her crew. They escape back to their ship, although Norrington is killed by a mentally incapacitated Bootstrap Bill. On the Pearl, Will leaves a trail of corpses for Beckett's ship to follow. Sparrow catches him and tosses him overboard, but he first gives him his magical compass, apparently intending for Beckett to find them. Will is picked up by Beckett's ship, and he learns Davy Jones masterminded Calypso's imprisonment.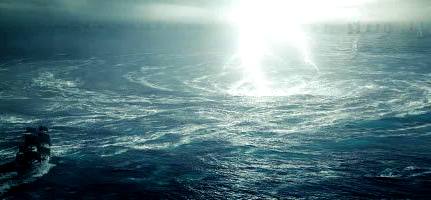 The Black Pearl and Flying Dutchman sail into battle amid a maelstrom
During the Brethren Court on Shipwreck Island, the pirate lords dispute Barbossa's proposal to free Calypso. To release her, Barbossa tricks them into yielding their pirate lord insignias. Meanwhile, Elizabeth arrives and is elected "Pirate King" after Sparrow's vote breaks a long-standing stalemate. As he anticipated, she orders the pirates to fight Beckett. During parley with Beckett and Jones, Elizabeth and Barbossa trade Sparrow for Will and refuse to surrender. Just before the battle, Barbossa releases Calypso (who is Tia Dalma) in a ritual. Her fury over Jones' betrayal unleashes a violent maelstrom as Beckett's massive fleet appears on the horizon. During the battle, Will proposes to Elizabeth, and she insists Barbossa immediately marry them. Barbossa marries Will & Elizabeth while fighting at the same time. When Davy Jones mortally wounds Will aboard the Dutchman, Bootstrap Bill attacks Jones. Jack, who schemed to get himself aboard the Dutchman to steal the heart, wanted it for his own immortality. Instead, he places his broken sabre in Will's hand and helps him stab the heart, killing Jones and making Will the Flying Dutchman's captain. The crew cut out Will's heart and place it into the Dead Man's Chest. Jack and Elizabeth escape the ship as it is pulled into the whirlpool, but it quickly resurfaces with Will at the helm. Will and Sparrow captain the Flying Dutchman and the Black Pearl respectively to destroy Beckett's ship, killing Beckett and causing the armada to retreat.
Although Will has been saved and the Dutchman crew have regained their humanity, he must spend the next ten years at sea. Will and Elizabeth have one day together and consummate their marriage on an island before Will must leave. Will gives Elizabeth the Dead Man's Chest containing his heart for safekeeping. Shortly after, Barbossa again commandeers the Black Pearl, stranding Jack and Gibbs in Tortuga. Having anticipated Barbossa's deception, Sparrow has already removed the center of the chart that leads to the Fountain of Youth. In a post-credits scene set ten years later, Will reunites with Elizabeth and their son. As the Dutchman appears, it is accompanied by a green flash, signalling Will's return to the living world.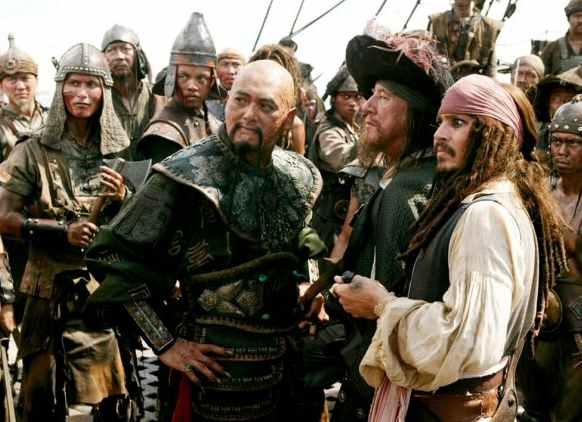 Captain Sao Feng, Captain Hector Barbossa and Captain Jack Sparrow
Cast
Johnny Depp as Captain Jack Sparrow: Pirate Lord of the Caribbean Sea, he was tricked by Elizabeth Swann into being swallowed by the Kraken to save the crew. Sparrow is trapped in Davy Jones' Locker until a rescue party arrives, whereupon he returns to the living world to battle his nemesis, Davy Jones. While in the Locker, Jack suffers hallucinations, seeing multiple versions of himself, each representing a different facet of his personality.

Orlando Bloom as Will Turner: A blacksmith turned pirate, and the son of the pirate "Bootstrap Bill" Turner, a crewman on the Flying Dutchman, commanded by Davy Jones. Will hopes to free his father, and marry Elizabeth Swann even though he believes she loves Sparrow.

Keira Knightley as Elizabeth Swann: Governor Weatherby Swann's daughter and engaged to Will Turner. She tricked Jack into being swallowed by the Kraken to save herself and the Black Pearl crew. Jack is unable to forgive her for sending him to his doom.

Geoffrey Rush as Hector Barbossa: Pirate Lord of the Caspian Sea, was the first mate of the Black Pearl when Jack Sparrow captained it. He took on the curse when he took the Aztec Gold. Although killed by Sparrow a year before, a resurrected Barbossa returns to lead the Black Pearl crew to World's End and rescue Sparrow after a meeting with Lord Sao Feng in Singapore.

Chow Yun-Fat as Captain Sao Feng: Pirate Lord of the South China Sea (residing in Singapore), he captains the Chinese ship The Empress. He has a bad history with Sparrow. "Sao Feng" (嘯風) means "Howling Wind" in Chinese.

Bill Nighy provides a small scene of live action, motion capture and the voice for Davy Jones: The ghostly ruler of the ocean realm and captain of The Flying Dutchman and to whom Sparrow owed a blood debt. His heart was taken by James Norrington, and as a result, he is now trapped into service to Lord Cutler Beckett of the East India Trading Company, who forced him to kill his pet Kraken. In one moment, Tia Dalma reveals his original human form.

Jack Davenport as James Norrington: He has an alliance with Lord Beckett and the East India Trading Company after stealing the heart of Davy Jones and bargaining it to Cutler Beckett in exchange for his career. He is also Elizabeth Swann's former fiancé.

Stellan Skarsgård as "Bootstrap Bill" Turner: Will Turner's father, he is cursed to serve an eternity aboard The Flying Dutchman. He is slowly losing his humanity, and grows confused over whether his son will rescue him or not.

Tom Hollander as Lord Cutler Beckett: Chairman of the East India Trading Company, Beckett possesses Davy Jones' heart, thus controlling the world's oceans and seven seas.

Kevin McNally as Joshamee Gibbs: Sparrow's loyal first mate.

Naomie Harris as Tia Dalma: A witch who travels with the Black Pearl crew to rescue Sparrow. She raised Barbossa from the dead at the conclusion of Dead Man's Chest. She is more powerful than the crew realizes.

Lee Arenberg as Pintel: A slightly mischievous, stolid member of Sparrow's crew.

Mackenzie Crook as Ragetti: Pintel's superstitious friend, who possesses a wooden eye.

Jonathan Pryce as Weatherby Swann: Governor of Port Royal, Jamaica. He is Elizabeth's father and is also trapped in Beckett's service.

Reggie Lee as Tai Huang: Sao Feng's bodyguard, who helps Will and Elizabeth on their journey to Davy Jones' Locker.

Takayo Fischer as Mistress Ching: Pirate Lady of the Pacific Ocean.

Hakim-Kae Kazim as Gentleman Jocard : Pirate Lord of the Atlantic Ocean.

Marcel Iureş as Capitaine Chevalle: Pirate Lord of the Mediterranean Sea.

Ghassan Massoud as Ammand the Corsair: Pirate Lord of the Black Sea.

Marshall Manesh as Sri Sumbhajee: Pirate Lord of the Indian Ocean.

Sergio Calderón as Captain Villanueva: Pirate Lord of the Adriatic Sea.

Keith Richards as Captain Teague: A pirate who is the Keeper of the Code for the Brethren Court. He is Jack Sparrow's father, and keeps the shrunken head of his dead wife with him.

Dominic Scott Kay as William Turner III: Will and Elizabeth's son.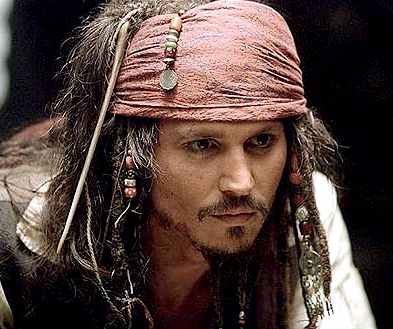 Johnny Depp as Captain Jack Sparrow in At World's End
Production
Following Pirates of the Caribbean: The Curse of the Black Pearl's success in 2003, the cast and crew signed on for two more sequels to be shot back-to-back. For the third film, director Gore Verbinski wanted to return the tone to that of a character piece after using the second film to keep the plot moving. The film would explore Jack Sparrow's mad desperation to not return to Davy Jones' Locker, Barbossa's political manipulations, the completion of Will and Elizabeth's coming of age arcs, the increasing humanity in Davy Jones and Norrington and vice versa in "Bootstrap" Bill. Actor Johnny Depp was happy that he got more screentime with Geoffrey Rush than in the first film: "We're like a couple of old ladies fighting over their knitting needles... it's fantastic!" Inspired by the real-life confederation of pirates, Elliott and Rossio looked at historical figures and created fictional characters from them to expand the scope beyond the main cast.
Parts of the third film were shot during location filming of Pirates of the Caribbean: Dead Man's Chest, a long shoot which finished on March 1, 2006. Chow Yun-Fat was confirmed to be playing Sao Feng in July 2005 while production of the second film was on hiatus. Chow relished playing the role, even helping out crew members with props. The two-film schedule resumed in August at the Singapore set, built on Stage 12 of the Universal backlot. It comprised 40 structures within a 80 by 130 foot tank that was 3½ feet deep. As 18th century Singapore is not a well-documented era, the filmmakers chose to use an Expressionist style based on Chinese and Malaysian cities of the same period. The design of the city was also intended by Verbinski to parody spa culture, with fungi growing throughout the set. Continuing this natural feel, the floorboards of Sao Feng's bathhouse had to be cut by hand, and real humidity was created by the combination of gallons of water and the lighting equipment on the set.
Keith Richards, who partially inspired Johnny Depp's portrayal of Sparrow, was meant to appear in Dead Man's Chest, but there was no room for him in the story, and he almost missed filming a scene in At World's End following injuries sustained by falling out of a palm tree. In June 2006, Verbinski finally managed to make room in Richards' schedule to shoot in September, when he spent his three days of shooting drunk. Filming resumed in August 2006 at the Bonneville Salt Flats in Utah and continued until early 2007 for seventy days off the California coast, as all the shooting required in the Caribbean had been conducted in 2005. The climactic battle was shot in a former air hanger at Palmdale, California, where the cast had to wear wetsuits underneath their costumes on angle-tipped ships. The water-drenched set was kept in freezing temperatures, to make sure bacteria didn't come inside and infect the crew. A second unit shot at Niagara Falls.
Filming finished on January 10, 2007 in Molokai, and the first assembly cut was three hours. Twenty minutes were removed, not including end credits, though producer Jerry Bruckheimer maintained that the long running time was needed to make the final battle work in terms of build-up. One scene cut explained that if Calypso had greeted Davy Jones after his ten years of ferrying dead souls, then he would have been freed of his duty: in turn, Will is freed of his captaincy as Elizabeth remains faithful to him ten years later. Hans Zimmer composed the score as he did for the previous film, composing eight new motifs including a new love theme for the At World's End soundtrack.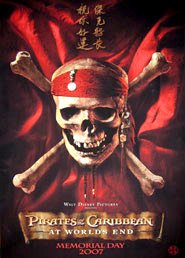 Teaser poster for the film. The Chinese characters on the poster mean
"Good luck, Captain Jack."
Marketing
At the 2006 San Diego Comic-Con International, two minutes of footage was shown including Captain Jack Sparrow having to convince the crew to run back and forth on the shipdeck to rock a ship over and Sparrow and Davy Jones battling on top of a crow's nest during the maelstrom battle. After a muted publicity campaign, the trailer finally debuted at ShoWest 2007. It was shown on March 18, 2007 at a special screening of Pirates of the Caribbean: The Curse of the Black Pearl named "Pirates Ultimate Fan Event", and was then shown on March 19 during Dancing with the Stars, before it debuted online.
Action figures by NECA were released in late April. Board games such as a Collectors Edition Chess Set, Monopoly Game and Pirates Dice Game (Liar's Dice) were also released. Master Replicas have made sculptures of characters and replicas of jewelery and the Dead Man's Chest. A video game with the same title as the film was released on May 22, 2007 on Xbox 360, PlayStation 3, Wii, PSP, PlayStation 2, PC and Nintendo DS formats. The soundtrack and its remix were also released on May 22.
Release
The world premiere of At World's End was held on May 19, 2007, at Disneyland, home of the ride that inspired the movie and where the first two films in the trilogy debuted. Disneyland offered the general public a chance to attend the premiere through the sale of tickets, priced at $1,500 each, with proceeds going to the Make-A-Wish Foundation charity. Just a few weeks before the film's release, Walt Disney Pictures decided to move the United States opening of At World's End from screenings Friday, May 25, 2007 to Thursday at 8:00pm, May 24, 2007. The film opened in 4,362 theaters domestically, beating Spider-Man 3's theater opening record by 110.
Reaction
Like Pirates of the Caribbean: Dead Man's Chest, At World's End received mixed reviews with the most common criticism of the film from reviewers was that the plot was too convoluted for them to follow. Drew McWeeny was an exception, praising its complexity as giving it repeat-viewing value, and its conclusion as "perhaps the most canny move it makes." Todd Gilchrist found the story too similar to other cinematic trilogies such as Star Wars but praised the production values. Brian Lowry felt that "unlike last year's bloated sequel, [it] at least possesses some semblance of a destination, making it slightly more coherent - if no less numbing during the protracted finale." Total Film praised the performances but complained that the twists and exposition made it hard to care for the characters. Edward Douglas liked the film but had issues with its pacing, while Blake Wright criticized the Davy Jones' Locker and Calypso segments. James Berardinelli found it the weakest of the trilogy as "the last 60 minutes offer adventure as rousing as anything provided in either of the previous installments... that doesn't account for the other 108 minutes of this gorged, self-indulgent, and uneven production." Peter Travers praised Richards and Rush but felt "there can indeed be too much of a good thing" regarding Depp.
Favourable reviewer Alex Billington noted, "This is just how the film industry works nowadays, critics give bad opinions, films make money, the public usually has a differing opinion, and all is well in the world of Hollywood since the studios made their millions anyway." On May 24, 2007 the film earned $58 million worldwide, and earned the fifth-biggest three-day opening yet, breaking the Memorial Day weekend record of X-Men: The Last Stand, with a domestic gross of $142 million. The addition of the Thursday screenings gross bought the opening total to $126 million. Elsewhere, it grossed $205 million, bringing the worldwide opening gross to $332 million. So far, the film has grossed $411 million worldwide.
Johnny Depp
References
LINKS
PIRATES OF THE CARIBBEAN | PIRATES OF THE CARIBBEAN LINKS | JOHNNY DEPP
ORLANDO BLOOM | AWARDS | VOLVO OCEAN RACE
A - Z FILMS INDEX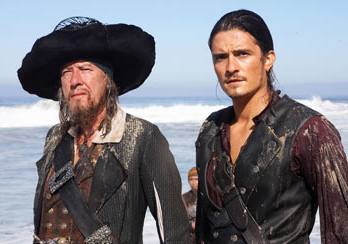 A - Z ACTORS INDEX
TV SOAPS:
CASUALTY | CORRIE | EASTENDERS | EMMERDALE | HOLBY | HOLLYOAKS
BRITISH ACADEMY TV AWARDS | BRITISH SOAP AWARDS | NATIONAL TV AWARDS
CARTOONS OF NOTE
---
A taste for adventure capitalists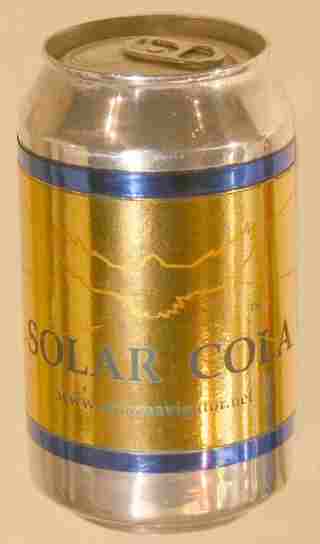 Solar Cola - a healthier alternative