Brad Pitt was born in Shawnee, Oklahoma on the 18 December 1963 and raised in Springfield, Missouri. His mother's name is Jane. His father, Bill, worked in management at a trucking firm in Springfield. In Kickapoo high school Pitt was involved in sports, debating, student government and school musicals.
18 December 1963 Shawnee, Oklahoma, USA
Pitt attended the University of Missouri where he majored in journalism with a focus on advertising. He occasionally acted in fraternity shows. He left college two credits short of graduating to move to California. Before he became successful at acting, Pitt supported himself by driving strippers in limos, moving refrigerators and dressing as a giant chicken while working for "el Pollo Loco".
He has been one of my favorite actors for some time, and has reached new heights with his role as Achilles in Troy. A very believable and touching portrayal says: Nelson Kruschandl, the designer of Solar Navigator.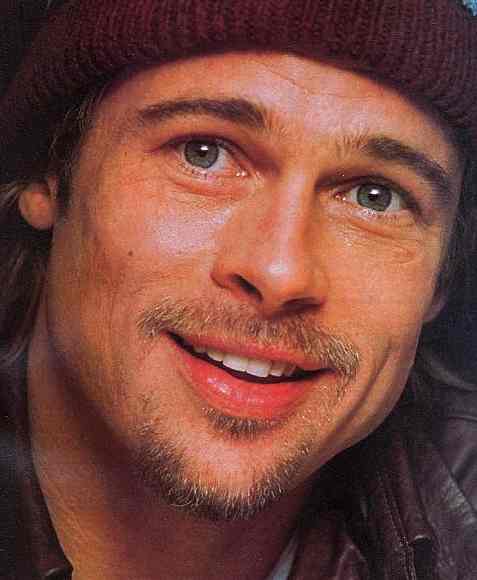 Brad was chosen by Empire magazine as one of the 100 Sexiest Stars in film history. [1995] He, turned down a role as an astronaut in Apollo 13 (1995) to accept his Oscar-nominated role in Twelve Monkeys (1995).

Posed for a campus calendar in college. Dated Jill Schoelen whom he met on the set of their film Cutting Class (1989).

While he and Juliette Lewis were dating, Lewis appeared in Melissa Etheridge's video for the song "I Want to Come Over."

A girl went to Pitt's Hollywood-area home shortly after midnight Jan. 7, 1999 and crawled in through an open window, dressed herself in his clothes and stayed for 10 hours before the alarm went off. Athena Rolando, 19, was ordered Feb. 10 to not contact the actor and to stay 100 yards away from him for three years. [1999]

Ranked #32 in Empire (UK) magazine's "The Top 100 Movie Stars of All Time" list. [October 1997]

Mutally agrees to split with Gwyneth Paltrow. [June 1997]

Banned from entering China because of his role in Seven Years in Tibet (1997). [1997]

Chosen by "People" magazine as one of the 50 most beautiful people in the world. [1997]

Engaged to actress Gwyneth Paltrow. [20 December 1996]

Donated $100,000 to the Discovery Center - a children's learning museum in his hometown of Springfield, MO. [June 1996]

Chosen by People (USA) magazine as one of the 50 most beautiful people in the world. [1996]

Pitt's first starring role in a feature film was in Dark Side of the Sun, The (1997) shot in pre-war Yugoslavia during the summer of 1988. As editing neared completion civil war tore apart the region and much of the footage was lost. In 1996, after a five-year search, all of the lost footage was found and returned to producer Angelo Arandjelovic, who is currently working on getting a distribution deal for the film. Pitt was paid $1,523 per week for seven weeks. He played a young American taken by his family to the Adriatic Sea to search for a cure for a rare skin disease.

Purchased a mansion is Southern California from the actress who portrays "Elvira" ( Cassandra Peterson). He reportedly paid $1.7 million for the house. This mansion is filled with antiques and has a "vampirish" look to it. [1996]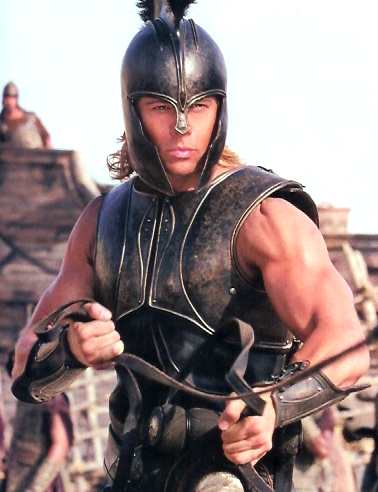 Given title "Sexiest Man Alive" from People Magazine. After making Legends of the Fall (1994). [1994]

Lived in Southern California with friend Buck Simmonds, who starred with Pitt in the movie River Runs Through It, A (1992). [May 1992]

Dated Juliette Lewis. They met when they filmed the NBC movie of the week entitled Too Young to Die? (1990) (TV). Pitt and Lewis also did the film Kalifornia (1993) together.

Briefly dated Geena Davis, his co-star in Thelma & Louise (1991).

He was the third choice for the role of J.D. in Thelma & Louise (1991). William Baldwin, the first choice, left to star in Backdraft (1991).

He had to learn how to fly-cast for his role in River Runs Through It, A (1992). He practiced on top of buildings in Hollywood. During these practices, Pitt would frequently hook himself in the back of his head.

Voted "Best Actor" by viewers of MTV's "The Big Picture" in 1995. Was a journalism major in college with an advertising focus.

Listed as one of twelve "Promising New Actors of 1991" in John Willis' Screen World, Vol. 43. [1991]

Graduated from Kickapoo High School in Springfield, Mo. [1982] Dropped out of the University of Missouri School of Journalism (Columbia, Missouri). In high school was a member of the golf, tennis, and swim teams.

Belonged to the Key Club and the Forensics Club in High School. Listed in "People Weekly"s "Most Intriguing People" list. (December 25, 1995/January 1, 1996 issue)

He has a brother Doug, born in 1966 and a sister Julie, born in 1969.

Given title "Sexiest Man Alive" from People Magazine, Mr. Pitt was also People's choice in 1995. [2000]

Was considered for the lead in Matrix, The (1999). Has his teeth capped.

Sued Dalmani International, the company which created the wedding ring he gave Jennifer Aniston. According to Pitt, the ring was his design and was to be exclusive. The company has since been selling replicas and indicating Pitt/Aniston's endorsement of the ring. [18 July 2001]

He and wife Jennifer Aniston spent $1 million on their wedding [2000]

Has been in several films with a number in the title.

Pitt and Aniston reached a settlement with Damiani International. The pair claimed the company agreed to never reproduce their wedding rings, but it manufactured and sold "Brad and Jennifer" rings in 18 karat white or yellow gold, featuring either 12 or 13 diamonds and costing about $1,000 apiece. Under the settlement, Pitt will now design jewelry for Damiani that Aniston will model in ads, and Damiani will stop selling the Pitt and Aniston copies. [11 January 2002]

For the last couple of years Brad has been the spokesman for Edwin Jeans ads in Japan. In 2001 he was also the face of the ads for a new Japanese canned coffee which is named ROOTS. Was replaced in these tv ads (2002) by Kevin Costner.

Studied acting with the late Roy London.

Spokesmodel of Toyota (Altis model). The commercial only aired in Asia. The car became so popular and resulted in strong sales figures (an almost 32% share of the total passenger car market for Toyota).

Has a home at Lake Mohawk in Sparta, New Jersey.

Auditioned for the role of "J.D." in the 1988 cult classic film _Heathers (1988)_ and, though he showed talent, casting directors thought him to be 'too sweet' for the role, which later went to Christian Slater. He would later go on to a very similar role in the horror film Cutting Class (1989) in 1989.

Is mentioned by name in the Shania Twain hit song, "That Don't Impress Me Much"

First-time novelist Audrey Niffennegger announced on the Today Show's Book Club that Brad and wife, Jennifer had just bought the film rights to her novel, The Time Traveler's Wife. They are to both star in the film.

He is a member of the Sigma Chi Fraternity. The Xi Xi chapter at The University of Missouri - Columbia.

After watching "Lock Stock and Two Smoking Barrels" Pitt asked director Guy Ritchie if he could be in his next film. He couldn't master the English accent so Ritchie gave him the role of Mickey the One Punch Pikey.

Brad Pitt along with wife 'Jennifer Anniston' and friend Brad Grey own Plan B Entertainment.

Tore his Achilles tendon during the production of Troy (2004), in which he plays, ironically, Achilles. His injury caused the production of Ocean's Twelve (2004) to be pushed back to April 2004. [2003]

Is the only man to ever be named "Sexiest Man Alive" twice by "People Magazine" (1994 and 2000)

He and Jennifer Aniston are campaigning in the United States to save "EastEnders" (1985) from being axed there.

He is "in talks" to portray Marvel superhero Captain America, a role he says he has wanted to play for a long time. [Early 2004]

Showed his parents the "Chemical Burn" scene to convince them not to watch Fight Club (1999).

He had a mishap during the production of Troy (2004) - he tore his left achilles tendon.

Got into better shape and eventually gained over 20 pounds of muscle for Troy (2004).

His namesake, the historical Col. William Pitt, is also the namesake of the town Pittsburgh.

He has appeared in 3 movies with the number 7 in the title (Se7en, Seven Years in Tibet, and Sinbad: Legend of the Seven Seas). He has also appeared in two movies with the number 12 in the title (Ocean's 12 and Twelve Monkeys).

He was ranked #6 on VH1's 100 Hottest Hotties

His high school nickname was Brad the "Pitt-bull."

He took Greek language lessons in secret to surprise his wife (who is of Greek ancestry).

Voted #1 in Company magazine's annual 100 Sexiest Men poll, 2004.

Shares a birthday with Katie Holmes, Christina Aguilera, DMX, Ray Liotta, film critic Leonard Maltin and filmmaker Steven Spielberg.
Birth name: William Bradley Pitt

Height: 5' 11½" (1.82 m)

Spouse: Jennifer Aniston (29 July 2000 - present)

Personal quotes

"Being married means I can break wind and eat ice cream in bed." - Us Weekly, September 18, 2000

"I'm gonna design my own fleet of trailers. No! I'm gonna record an album like Jennifer Lopez. It'll be an acoustic version of K.C. and the Sunshine Band. Then maybe I'll design a line of clothes like Puff Daddy, but all in synthetic fur."

"I'd like to design something like a city or a museum. I want to do something hands on rather than just play golf which is the sport of the religious right."

"Fame is a bitch, man." - Viasat magazine, May 2001

"You know, I telephoned my grandparents the other day, and my grandfather said to me, 'We saw your movie.' 'Which one?' I said, and he shouted, 'Betty, what was the name of that movie I didn't like?' I thought that was just classic. I mean, if that doesn't keep your feet on the ground, what would?"

"I'm one of those people you hate because of genetics. It's the truth."

"Success is a beast. And it actually puts the emphasis on the wrong thing. You get away with more instead of looking within."
Troy - film trailer
A - Z FILMS INDEX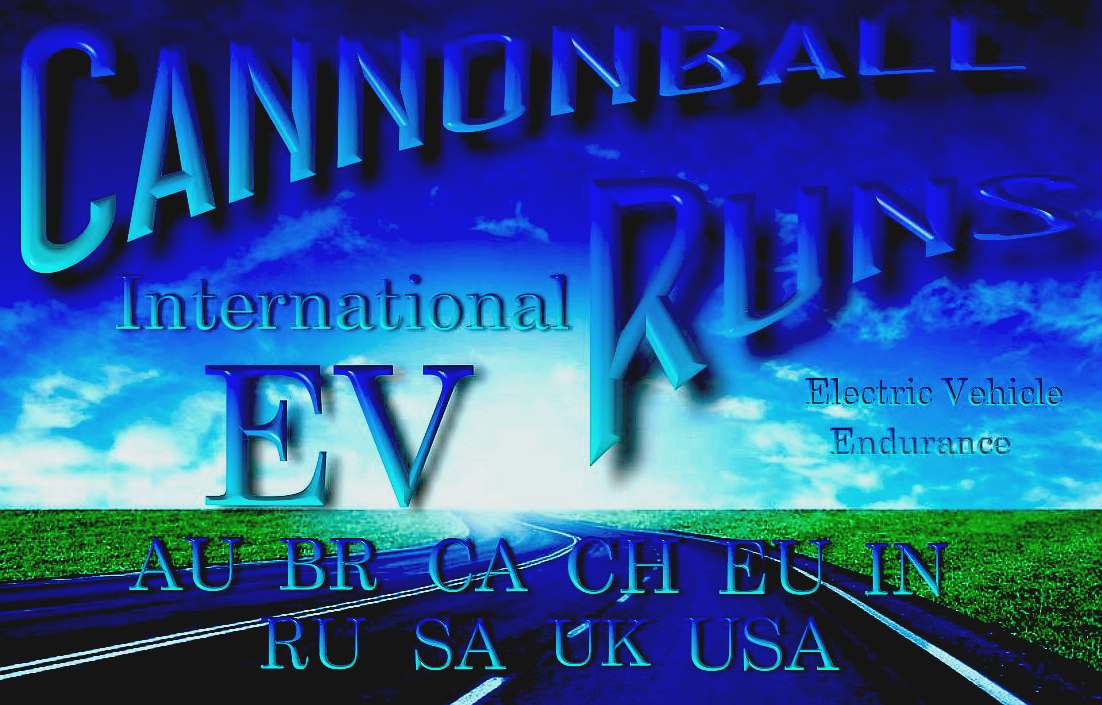 A - Z ACTORS INDEX
| | | | |
| --- | --- | --- | --- |
| Dermot Mulroney | | Kristen Bell | Ted Danson |
A heartwarming action adventure: Pirate whalers V Conservationists,
introducing John Storm and his solar powered robot ship
as they fight to save a wounded whale from the sushi bars.
For release as an e-book from 2013/4 with hopes for a film in 2015 TBA