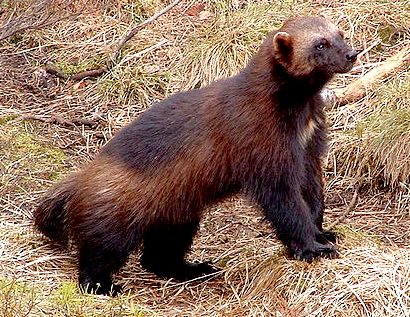 The wolverine, Gulo gulo (Gulo is Latin for "glutton"), also referred to as glutton, carcajou, skunk bear, or quickhatch, is the largest land-dwelling species of the family Mustelidae (weasels). It is a stocky and muscular carnivore, more closely resembling a small bear than other mustelids. The wolverine has a reputation for ferocity and strength out of proportion to its size, with the documented ability to kill prey many times larger than itself.

The wolverine can be found primarily in remote reaches of the Northern boreal forests and subarctic and alpine tundra of the Northern Hemisphere, with the greatest numbers in northern Canada, the U.S. state of Alaska, the Nordic countries of Europe, and throughout western Russia and Siberia. Their populations have experienced a steady decline since the 19th century in the face of trapping, range reduction and habitat fragmentation, such that they are essentially absent in the southern end of their European range. Large populations are thought to remain in North America and northern Asia. Wolverines are solitary animals. In February 2013, the United States Fish and Wildlife Service proposed giving Endangered Species Act protections to the wolverine largely because climate change is whittling away its wintry habitat in the northern Rockies.
GEOGRAPHY
Wolverines live primarily in isolated arctic and alpine regions of northern Canada, Alaska, Siberia, and Scandinavia; they are also native to European Russia, the Baltic countries, the Russian Far East, northeast China and Mongolia. In 2008 and 2009, wolverines were sighted as far south as the Sierra Nevada, near Lake Tahoe, for the first time since 1922. They are also found in low numbers in the Rocky Mountains and northern Cascades of the United States, and have been sighted as far south and east as Michigan. However, most New World wolverines live in Canada.

The world's total wolverine population is not known. The animal exhibits a low population density and requires a very large home range. The range of a male wolverine can be more than 620 km2 (240 mi2), encompassing the ranges of several females which have smaller home ranges of roughly 130–260 km2 (50–100 mi2). Adult wolverines try for the most part to keep nonoverlapping ranges with adults of the same sex. Radio tracking suggests an animal can range hundreds of miles in a few months.

Female wolverines burrow into snow in February to create a den, which is used until weaning in mid-May. Areas inhabited non-seasonally by wolverines are thus restricted to zones with late-spring snowmelts. This fact has led to concern that global warming will shrink the ranges of wolverine populations.

The Wildlife Conservation Society reported in June 2009 that a wolverine researchers had been tracking for almost three months had crossed into northern Colorado. Society officials had tagged the young male wolverine in Wyoming near Grand Teton National Park and it had traveled southward for about 500 miles. It was the first wolverine seen in Colorado since 1919, and its appearance was also confirmed by the Colorado Division of Wildlife.

This requirement for large territories brings wolverines into conflict with human development, and hunting and trapping further reduce their numbers, causing them to disappear from large parts of their former range; attempts to have them declared an endangered species have met with little success.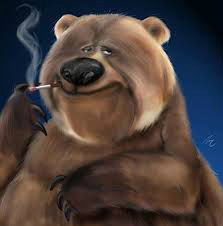 Smokey the bear says it's time to take control of your life. As an ex-smoker he knows how hard it is to quit. Smoke-e can help you to quit and while doing so protect your health and your pocket.
CULTURE
Many cities, teams, and organizations use the wolverine as a mascot. For example, the US state of Michigan is, by tradition, known as "the Wolverine State", and the University of Michigan takes the wolverine as its mascot. The association is well and long established: for example, many Detroiters volunteered to fight during the American Civil War and George Armstrong Custer, who led the Michigan Brigade, called them the "Wolverines". The origins of this association are obscure; it may derive from a busy trade in wolverine furs in Sault Ste. Marie in the 18th century or may recall a disparagement intended to compare early settlers in Michigan with the vicious mammal. Wolverines are, however, extremely rare in Michigan. A sighting in February 2004 near Ubly was the first confirmed sighting in Michigan in 200 years. The animal was found dead in 2010 and the story recounted in the book The Lone Wolverine.

The wolverine figures prominently in the mythology of the Innu people of eastern Québec and Labrador. In at least one Innu myth, it is the creator of the world.

Wolverine is the name of a popular fictional character appearing in X-Men books published by Marvel Comics - named for his highly individualistic and aggressive behavior, as well as his great ferocity despite his small stature.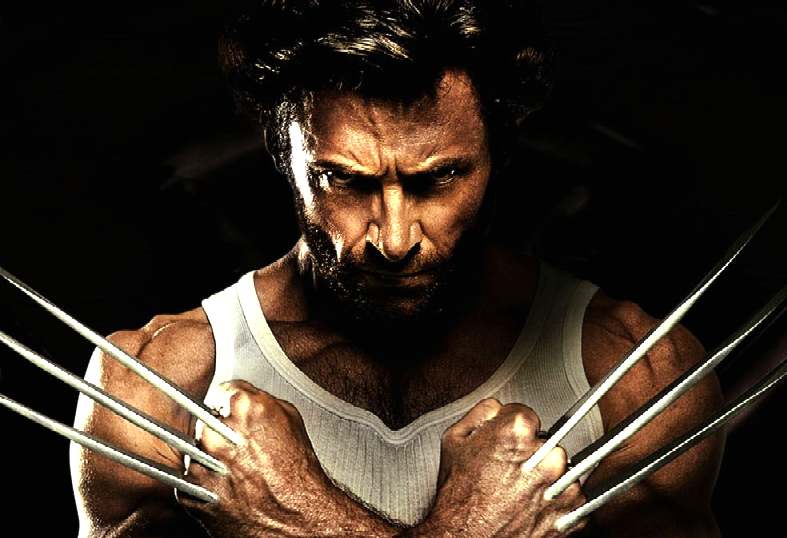 FILM

The 91-minute 1994 motion picture Running Free (also known as One Paw) is about a young boy and his friendship with an Alaskan wolverine. The wolverines seen in the film were born in captivity and directed by a USDA-licensed filmmaker, Steve Kroschel. Many of the wolverine scenes are documentary footage of trained wolverines being filmed in their natural habitat. The movie was screened on 5 October 1994. The American Humane Society was involved before the start of filming and during some of the filming.

The first full-length nature documentary about wild wolverines, Wolverines – Hyenas of the North, was produced in 2006 by German wildlife film company Gulo Film Productions for German Television (NDR), and has been broadcast in many countries – also under the titles Wolverine X or Wolverine Revealed, and in the US by Animal Planet as an episode of Mutual of Omaha's Wild Kingdom. The film by German director Oliver Goetzl shows many different social behaviour aspects of wild wolverines at the Finnish / Russian border area – some of them previously unknown – and has won more than 30 international festival awards and nominations, including at Jackson Hole Wildlife Film Festival, Wildscreen Film Festival, IWFF Missoula, Animal Behavior Society Film Festival and Banff World Television Awards.

The PBS series Nature released a documentary, "Wolverine: Chasing the Phantom" as episode #166 on 14 November 2010. This 53-minute documentary focuses on the efforts of a number of naturalists in the United States to track wolverines, collect genetic data, and learn more about wolverine populations, individual behavior and social behavior. It also tracks the raising of two male wolverines in captivity at an Alaska nature reserve from birth to maturity, and profiles the naturalists making these efforts.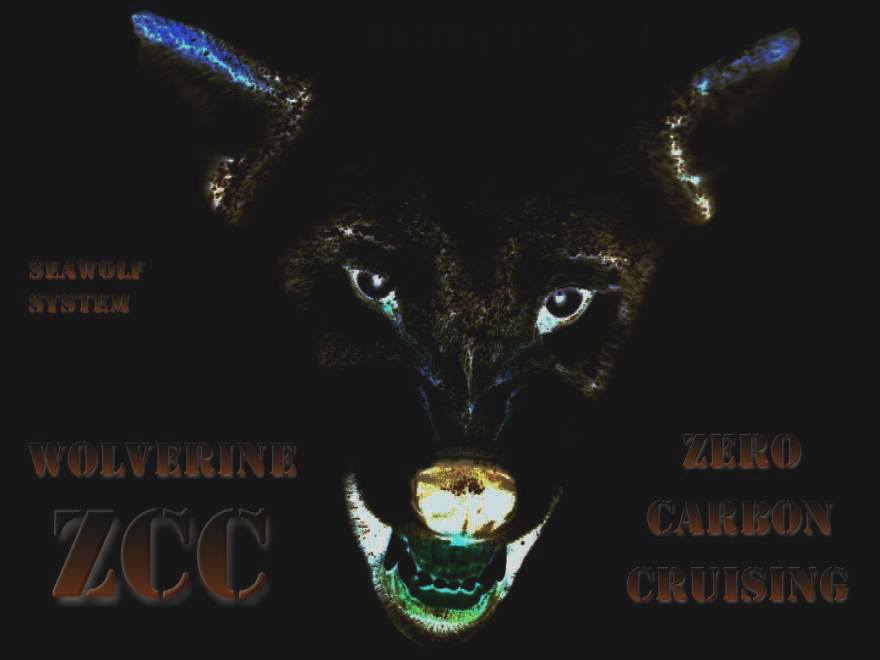 WOLVERINE ZCC
This is a low cost combat vessel that is autonomous, and the basis for the proposed SeaWolf™ naval fleets as a means to ensure zero carbon monitoring of the worlds oceans.


POPULAR MAMMALS:
Please use the Index below to navigate the Animal Kingdom:-
LINKS
http://www.imdb.com/title/tt1430132/
http://en.wikipedia.org/wiki/Wolverine
http://en.wikipedia.org/wiki/Wolverine_%28comics%29
http://www.thewolverinemovie.com/
http://www.youtube.com/watch?v=g7kdUy5_WlI
A taste for adventure capitalists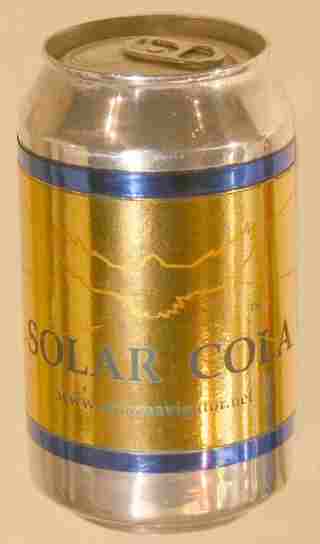 Solar Cola - a healthier alternative