Rabbits are some of the strangest creatures on earth. They live in a hole in the ground, typically a bank, interconnected to other small caves, which complex is called a warren. They are very timid and will scurry away at the slightest sound or sight. They have huge upright ears to alert them to approaching danger, such as a human with an air rifle, or a farmer out to nab himself a tasty treat for dinner, toting a double barreled shotgun. "Hey Mr Farmer, give that wabbit a chance." Unfortunately for them, they are prey to many other animals in the food chain, including foxes and eagles.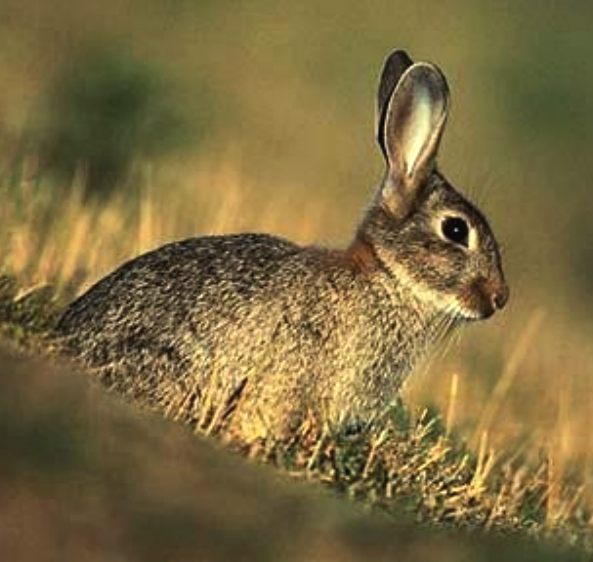 Their snuffly noses and sometimes floppy ears endear them to most humans who love their large brown eyes and soft fur, which can be white, brown, black or any combination. Watching them clean their ears is a treat, as portrayed beautifully in the animated film Watership Down. Rabbits have been the subject of many popular cartoons and movies, such as Bug Bunny. Their antics are highly amusing, as you can see in the video selection below.
Rabbits are small mammals in the family Leporidae of the order Lagomorpha, found in several parts of the world. There are eight different genera in the family classified as rabbits, including the European rabbit (Oryctolagus cuniculus), cottontail rabbits (genus Sylvilagus; 13 species), and the Amami rabbit (Pentalagus furnessi, an endangered species on Amami Ōshima, Japan). There are many other species of rabbit, and these, along with pikas and hares, make up the order Lagomorpha. The male is called a buck and the female is a doe; a young rabbit is a kitten or kit.
HABITAT
Rabbit habitats include meadows, woods, forests, grasslands, deserts and wetlands. Rabbits live in groups, and the best known species, the European rabbit, lives in underground burrows, or rabbit holes. A group of burrows is called a warren.

More than half the world's rabbit population resides in North America. They are also native to southwestern Europe, Southeast Asia, Sumatra, some islands of Japan, and in parts of Africa and South America. They are not naturally found in most of Eurasia, where a number of species of hares are present. Rabbits first entered South America relatively recently, as part of the Great American Interchange. Much of the continent has just one species of rabbit, the tapeti, while most of South America's southern cone is without rabbits.

The European rabbit has been introduced to many places around the world.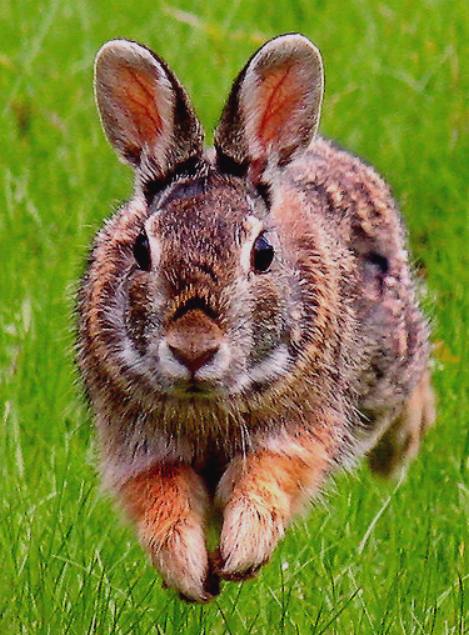 BIOLOGY

Evolution

Because the rabbit's epiglottis is engaged over the soft palate except when swallowing, the rabbit is an obligate nasal breather. Rabbits have two sets of incisor teeth, one behind the other. This way they can be distinguished from rodents, with which they are often confused. Carl Linnaeus originally grouped rabbits and rodents under the class Glires; later, they were separated as the predominant opinion was that many of their similarities were a result of convergent evolution. However, recent DNA analysis and the discovery of a common ancestor has supported the view that they share a common lineage, and thus rabbits and rodents are now often referred to together as members of the superclass Glires.

Morphology

The rabbit's long ears, which can be more than 10 cm (4 in) long, are probably an adaptation for detecting predators. They have large, powerful hind legs. The two front paws have 5 toes, the extra called the dewclaw. The hind feet have 4 toes. They are plantigrade animals while at rest; however, they move around on their toes while running, assuming a more digitigrade form. Wild rabbits do not differ much in their body proportions or stance, with full, egg-shaped bodies. Their size can range anywhere from 20 cm (8 in) in length and 0.4 kg in weight to 50 cm (20 in) and more than 2 kg. The fur is most commonly long and soft, with colors such as shades of brown, gray, and buff. The tail is a little plume of brownish fur (white on top for cottontails).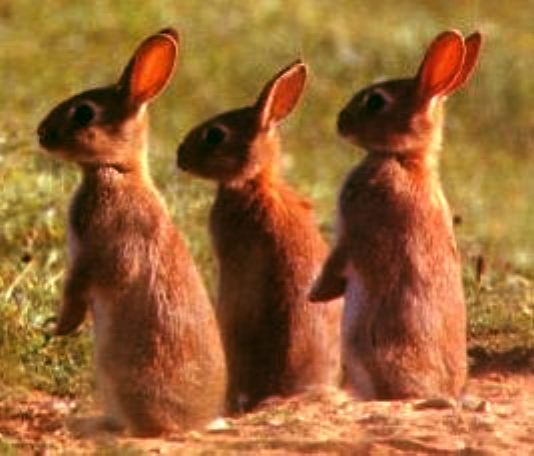 Ecology

Rabbits are hindgut digesters. This means that most of their digestion takes place in their large intestine and cecum. In rabbits the cecum is about 10 times bigger than the stomach and it along with the large intestine makes up roughly 40% of the rabbit's digestive tract. The unique musculature of the cecum allows the intestinal tract of the rabbit to separate fibrous material from more digestible material; the fibrous material is passed as feces, while the more nutritious material is encased in a mucous lining as a cecotrope. Cecotropes, sometimes called "night feces", are high in minerals, vitamins and proteins that are necessary to the rabbit's health. Rabbits eat these to meet their nutritional requirements; the mucous coating allows the nutrients to pass through the acidic stomach for digestion in the intestines. This process allows rabbits to extract the necessary nutrients from their food.

Rabbits are prey animals and are therefore constantly aware of their surroundings. For instances, in Mediterranean Europe, rabbits are the main prey of red foxes, badgers, and Iberian lynxes. If confronted by a potential threat, a rabbit may freeze and observe then warn others in the warren with powerful thumps on the ground. Rabbits have a remarkably wide field of vision, and a good deal of it is devoted to overhead scanning. They survive predation by burrowing, hopping away in a zig- zag motion, and, if captured, delivering powerful kicks with their hind legs. Their strong teeth allow them to eat and to bite in order to escape a struggle.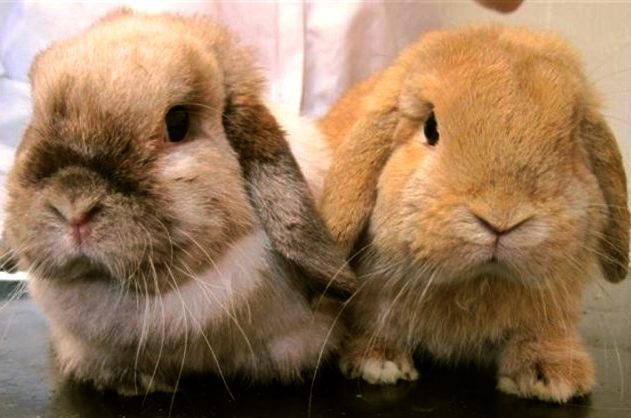 Sleep

The average sleep time of a captive rabbit is said to be 8.4 hours.
Hares and jackrabbits are leporids belonging to the genus Lepus. A hare less than one year old is called a leveret. Four species commonly known as types of hare are classified outside of Lepus: the hispid hare (Caprolagus hispidus), and three species known as red rock hares (Pronolagus spp.).
Hares are very fast-moving animals; the European brown hare (Lepus europaeus) is able to run at speeds of up to 72 km/h (45 mph). They live solitarily or in pairs, while a "drove" is the collective noun for a group of hares.

A common type of hare in Arctic North America is the snowshoe hare, replaced farther south by the black-tailed jackrabbit, white-tailed jackrabbit, and other species.

Normally a shy animal, the European brown hare changes its behavior in spring, when hares can be seen in broad daylight chasing one another around meadows; this appears to be competition between males to attain dominance (and hence more access to breeding females). During this spring frenzy, hares can be seen "boxing"; one hare striking another with its paws (probably the origin of the term "mad as a March hare"). For a long time, this had been thought to be inter-male competition, but closer observation has revealed it is usually a female hitting a male to prevent copulation.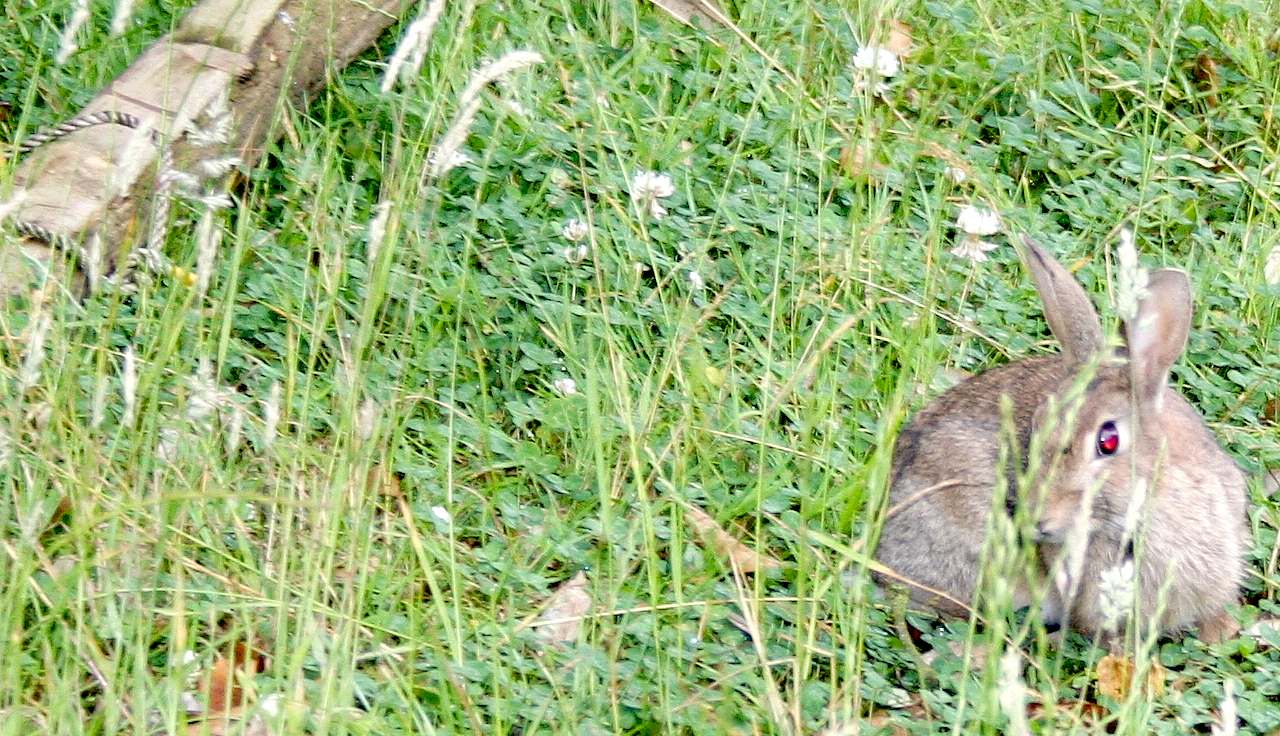 DIFFERENCES BETWEEN RABBITS & HARES
Hares do not bear their young below ground in a burrow as do other leporids, but rather in a shallow depression or flattened nest of grass called a form. Young hares are adapted to the lack of physical protection, relative to that afforded by a burrow, by being born fully furred and with eyes open. They are hence able to fend for themselves soon after birth; they are precocial. By contrast, the related rabbits and cottontail rabbits are altricial, having young that are born blind and hairless.

All rabbits (except the cottontail rabbits) live underground in burrows or warrens, while hares (and cottontail rabbits) live in simple nests above the ground, and usually do not live in groups. Hares are generally larger than rabbits, with longer ears, and have black markings on their fur. Hares have not been domesticated, while rabbits are kept as house pets. The domestic pet known as the "Belgian hare" is a rabbit that has been selectively bred to resemble a hare.

The hare's diet is similar to the rabbit's. They are both in the order Lagomorpha. Hares have jointed, or kinetic, skulls, unique among mammals. They have 48 chromosomes (44 for the rabbit).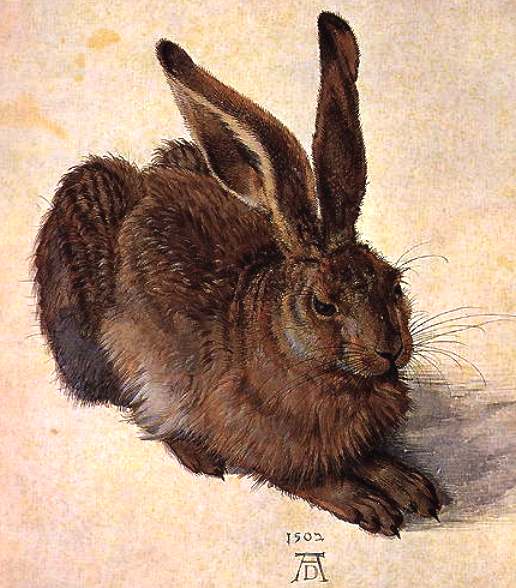 FOOD
ddHares and rabbits are plentiful in many areas, adapt to a wide variety of conditions, and reproduce quickly, so hunting is often less regulated than for other varieties of game. In rural areas of North America and particularly in pioneer times, they were a common source of meat. However, because of their extremely low fat content, they are a poor choice as a survival food. Hares can be prepared in the same manner as rabbits—commonly roasted or taken apart for breading and frying.


Young Hare, a watercolour, 1502, by Albrecht Dürer

Hasenpfeffer (also spelled Hasenfeffer) is a traditional German stew made from marinated rabbit or hare. Pfeffer is not only the name of a spice, but also of a dish where the animal's blood is used as a gelling agent for the sauce. Wine or vinegar is also a prominent ingredient, to lend a sourness to the recipe.

Lagos Stifado (Λαγός στιφάδο) hare stew with pearl onions, vinegar, red wine and cinnamon is a much prized dish enjoyed in Greece and Cyprus and communities in the diaspora particularly in Australia where the hare is hunted as a feral pest.

Jugged hare (known as civet de lièvre in France), is a whole hare, cut into pieces, marinated, and cooked with red wine and juniper berries in a tall jug that stands in a pan of water. It traditionally is served with the hare's blood (or the blood is added right at the very end of the cooking process) and port wine.

Jugged hare is described in the influential 18th century cookbook, The Art of Cookery by Hannah Glasse, with a recipe titled, "A Jugged Hare", that begins, "Cut it into little pieces, lard them here and there...." The recipe goes on to describe cooking the pieces of hare in water in a jug set within a bath of boiling water to cook for three hours. Beginning in the 19th century, Glasse has been widely credited with having started the recipe with the words "First, catch your hare," as in this citation. This attribution is apocryphal.

However, having a freshly caught, or shot, hare enables one to obtain its blood. A freshly killed hare is prepared for jugging by removing its entrails and then hanging it in a larder by its hind legs, which causes the blood to accumulate in the chest cavity. One method of preserving the blood after draining it from the hare (since the hare itself is usually hung for a week or more) is to mix it with red wine vinegar to prevent it coagulating, and then to store it in a freezer.

Many other British cookbooks from before the middle of the 20th century have recipes for jugged hare. Merle and Reitch have this to say about jugged hare, for example: The best part of the hare, when roasted, is the loin and the thick part of the hind leg; the other parts are only fit for stewing, hashing, or jugging. It is usual to roast a hare first, and to stew or jug the portion which is not eaten the first day.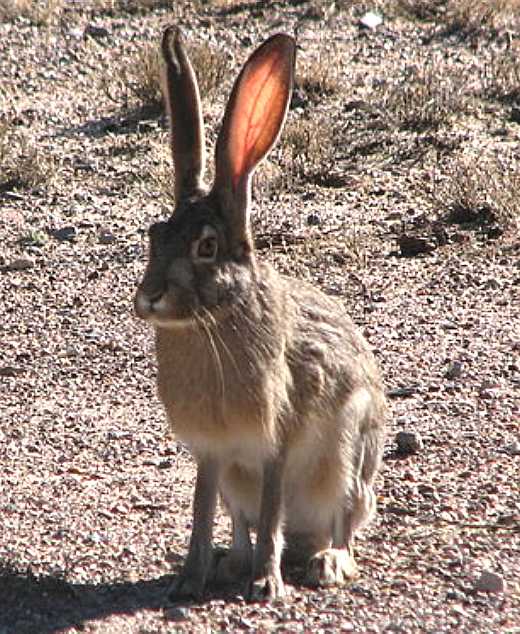 To Jug A Hare
This mode of cooking a hare is very desirable when there is any doubt as to its age, as an old hare, which would be otherwise uneatable, may be made into an agreeable dish - poor hare.

In 2006, a survey of 2021 people for the television channel UKTV Food found only 1.6% of the people under 25 recognized jugged hare by name. Seven of 10 stated they would refuse to eat jugged hare if it were served at the house of a friend or a relative.

The hare (and in recent times, the rabbit) is a staple of Maltese cuisine. The dish was presented to the island's Grandmasters of the Sovereign Military Order of Malta, as well as Renaissance Inquisitors resident on the island, several of whom went on to become pope.

According to Jewish tradition, the hare is among mammals deemed not kosher, and therefore not eaten by observant Jews. However, according to Islamic dietary laws, Muslims deem coney meat halal. The Shia, though, have difference in opinion.

In England, a now rarely served dish is potted hare. The hare meat is cooked, then covered in at least one inch (preferably more) of butter. The butter is a preservative (excludes air); the dish can be stored for up to several months. It is served cold, often on bread or as an appetizer.
FOLKLORE
The hare in African folk tales is a trickster; some of the stories about the hare were retold among African slaves in America, and are the basis of the Brer Rabbit stories. In Britain, the hare was associated with the Anglo-Saxon goddess Eostre and whose pagan attributes were appropriated into the Christian tradition as the Easter Bunny. The hare also appears in English folklore in the saying "as mad as a March hare" and in the legend of the White Hare that alternatively tells of a witch who takes the form of a white hare and goes out looking for prey at night or of the spirit of a broken-hearted maiden who cannot rest and who haunts her unfaithful lover. In Irish folklore, the hare is often associated with Sidh (Fairy) or other pagan elements. In these stories, characters who harm hares often suffer dreadful consequences.

Many cultures, including the Chinese, Japanese, and Mexican, see a hare in the pattern of dark patches in the moon (see Moon rabbit); this tradition forms the basis of the Angelo Branduardi song "The Hare in the Moon". The constellation Lepus represents a hare.

One of Aesop's fables tells the story of The Tortoise and the Hare. The hare was regarded as an animal sacred to Aphrodite and Eros because of its high libido. Live hares were often presented as a gift of love.
Rabbits on Youtube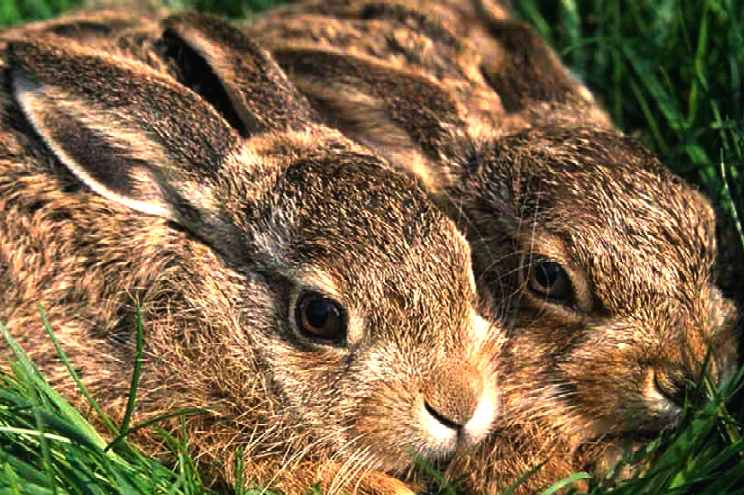 POPULAR MAMMALS:
Youtube Rabbit
REFERENCE and LINKS:
OTHER ANIMALS:
| | |
| --- | --- |
| AMPHIBIANS | Such as frogs (class: Amphibia) |
| ANNELIDS | As in Earthworms (phyla: Annelida) |
| | Neanderthals, Homo Erectus (Extinct) |
| | Spiders (class: Arachnida) |
| BIRDS | Such as Eagles, Albatross (class: Aves) |
| | |
| CRUSTACEANS | such as crabs (subphyla: Crustacea) |
| | Tyranosaurus Rex, Brontosaurus (Extinct) |
| ECHINODERMS | As in Starfish (phyla: Echinodermata) |
| | Sharks, Tuna (group: Pisces) |
| HUMANS - MAN | Homo Sapiens THE BRAIN |
| INSECTS | Ants, (subphyla: Uniramia class: Insecta) |
| | Which includes PLANTS non- animal life |
| | Warm blooded animals (class: Mammalia) |
| MARSUPIALS | Such as Kangaroos (order: Marsupialia) |
| MOLLUSKS | Such as octopus (phyla: Mollusca) |
| | Trees - |
| PRIMATES | Gorillas, Chimpanzees (order: Primates) |
| | As in Crocodiles, Snakes (class: Reptilia) |
| RODENTS | such as Rats, Mice (order: Rodentia) |
| SIMPLE LIFE FORMS | As in Amoeba, plankton (phyla: protozoa) |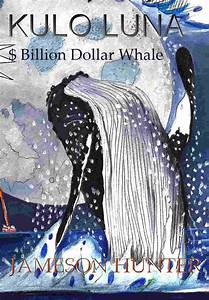 A heartwarming adventure: From Arctic waters to the Coral Sea
Pirate whalers and Conservationists fight for a Humpback Whale
with a $billion dollars riding on the outcome.