The Old Rectory was occupied by the Church until around 1985, when it changed hands three times in quick succession. It has been occupied by Mr and Mrs Peter Townley since about 1986, when they retired to the area and renamed the building, adding the word "Old". The buildings were in exceptional condition as the photographs below indicate. In 2007 they were subject of a planning application, which will have the effect of creating two dwellings, where at the moment there is only one. This could lead to parking and additional noise issues within the Park, so destroying the local amenity - especially concerning adjacent properties. Lime Park is predominantly famous for the Generating Works built by the Baron de Roemer and Augustus Hare who lived in Lime House from 1835 to 1860.
In 2016 the lapsed application was renewed, but this time the grant contained conditions relating to the Party Wall etc. Act 1992, where a surveyor would need to be instructed and a level of compensation with the occupiers of the Old Generating Works, the oldest surviving electricity station in Europe, dating from C. 1909.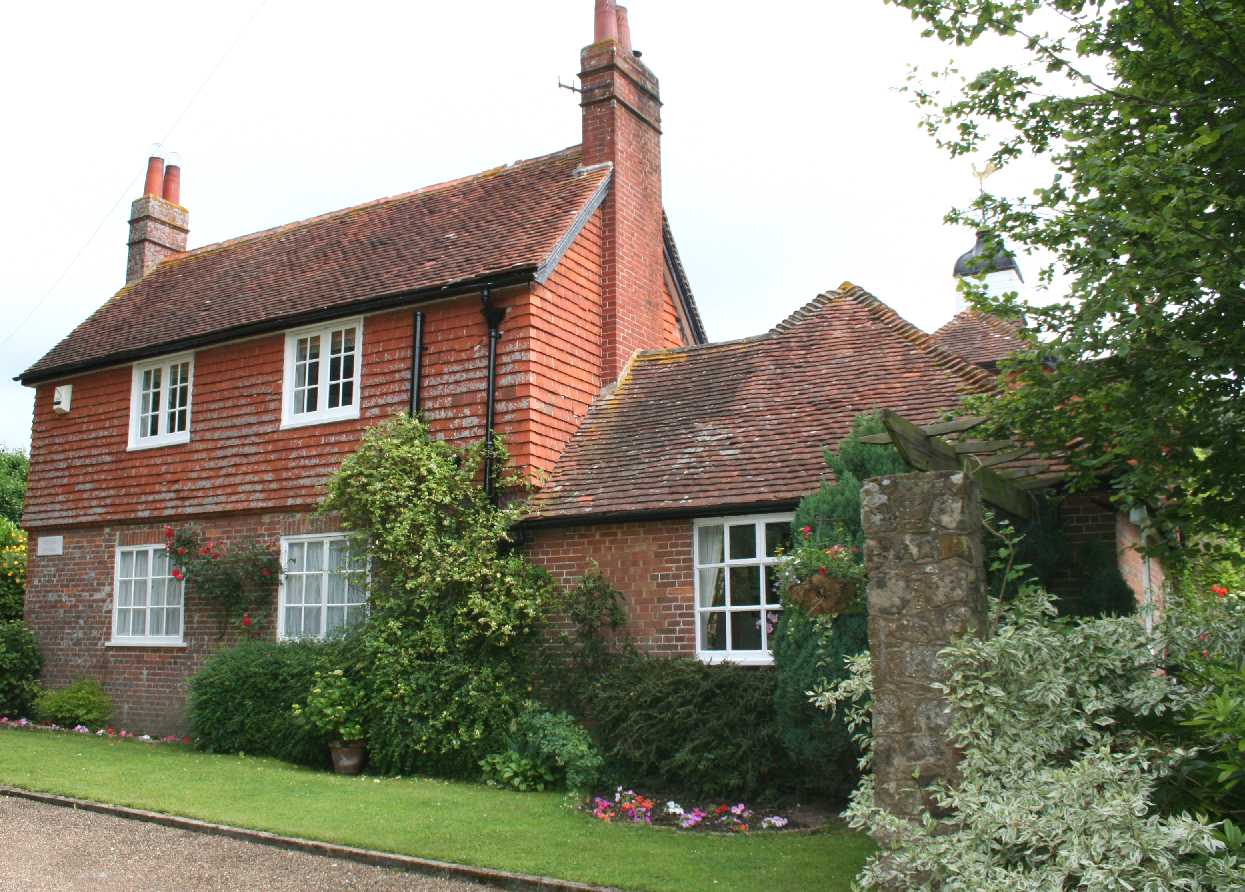 The Old Rectory - facing into the Park, unspoiled
Application Number: WD/2007/1331/F
Planning Application Type: Full
Date Received: 25/05/2007
Expiry Date: 20/07/2007
Location: THE OLD RECTORY, LIME PARK, HERSTMONCEUX, BN27 1RF.
Proposal: PROPOSED CONVERSION OF EXISTING BUILDINGS AND ADDITION TO FORM RESIDENTIAL RETIREMENT COTTAGE (ANNEXE).
Parish: Herstmonceux
National Grid Reference:
563671, 112214

UPRN: 10004614909

Current Status: Consultations in Progress - What does Current Status mean ?

Consultation Expiry Date: 22/06/2007

Committee or Delegated Date:

Decision:

Decision Date:

Case Officer: Mr D Whibley - DPO Ian Kay

Applicant's Name: Mr & Mrs P Townley

Applicant's Address: The Old Rectory Lime Park Herstmonceux East Sussex BN27 1RF

Agent's Name: Peter G V Kenward FCIOB

Agent's Address: West End House West End Herstmonceux East Sussex BN27 4NL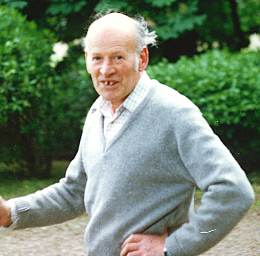 Peter Townley
04/06/2007 - (Forms) 8 Pages View as PDF View as TIFF
04/06/2007 (Site Plan) 1 Page View as PDF View as JPEGMeasure
04/06/2007 (Elevations) 1 Page View as PDF View as TIFF
12/06/2007 (Consultation Response) 1 Page View as PDF View as TIFF
19/06/2007 (Consultation Response) 1 Page View as PDF View as TIFF
20/06/2007 (Consultation Response) 1 Page View as PDF View as TIFF
08/06/2007 (Adjoining/Neighbour letters) 1 Page View as PDF View as TIFF
19/06/2007 (Adjoining/Neighbour letters) 3 Pages View as PDF View as TIFF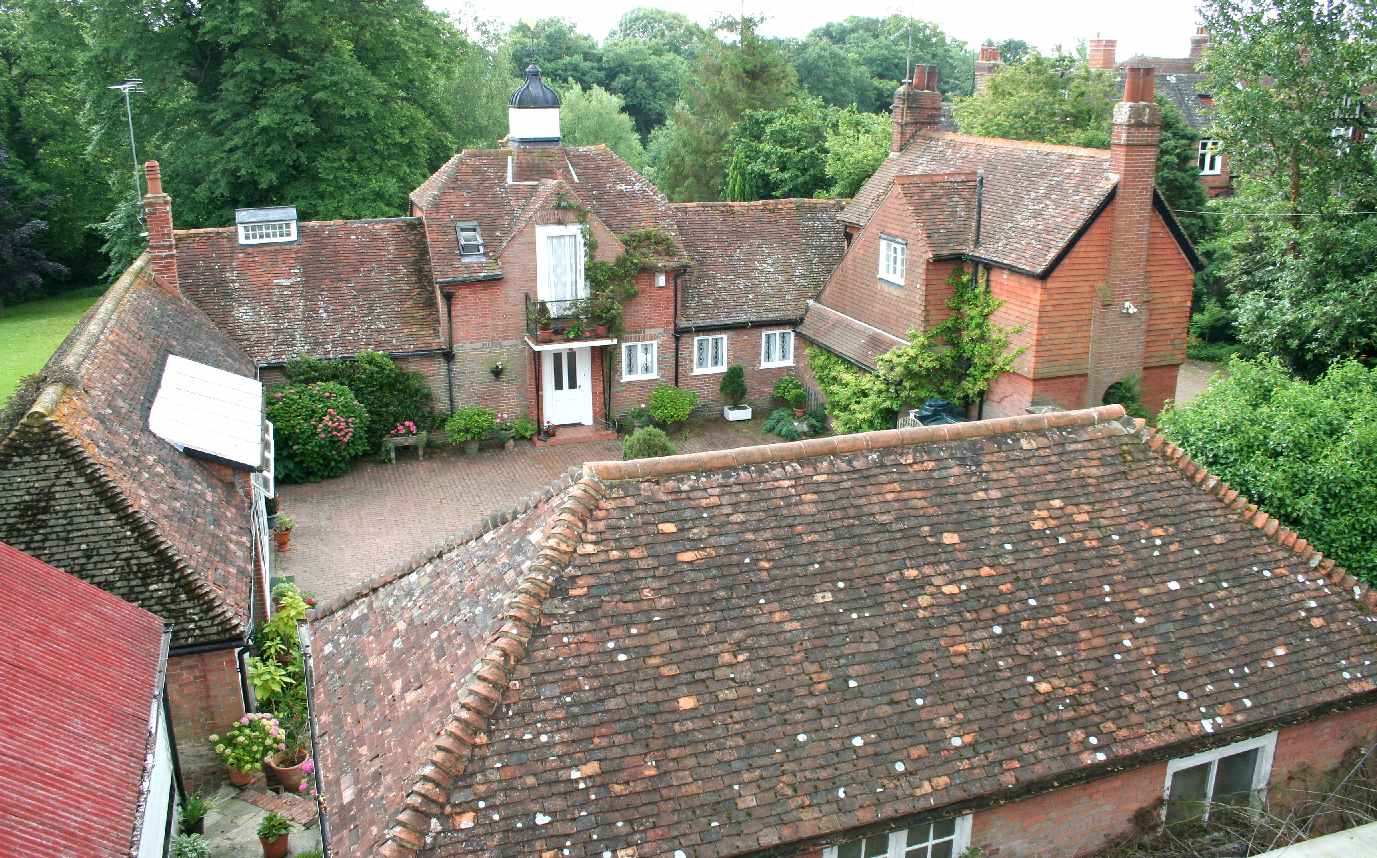 The Old Rectory - aerial view, unspoiled
District Planning Officer
Wealden District Council
Pine Grove
Crowborough
East Sussex TN6 1DH 18 June 2007
Dear Sir or Madam:
RE: The Old Rectory, Lime Park, Herstmonceux WD/2007/1331/F
We write with reference to the above application and the previous application for a similar change of use with alterations, made by Mr and Mrs Townley, which was withdrawn.
This application is in respect of a turn of the century stables, which use changed in about 1948, to use as a Rectory by the Church. The building is outside the village framework and in a secluded park, for which restrictive country policies apply, except where there are agricultural or other exceptions. The Local Plan requires that applicants for development in the countryside will need to show good reason why the particular proposal should be located here, or that there is an overriding need for the development.
The present owners are a retired couple occupying the buildings for many years and not applying for any changes of use when purchasing the property in 1986. The buildings have been adequate as accommodation, without the need for alterations or a change of use for them and other occupiers over the years.
We respectfully submit that none of the above criteria have been met which would justify the proposal. As far as we can determine, there are no special considerations which would validate this kind of development in this rural location. Here, we should like to draw your attention to the decision letter of Raymond Michael dated 22nd October 1997 and please see Paragraph 66.
Parking congestion – Unacceptable traffic conditions:
The owners have already tried to change the use of part of their garden fronting onto the shared drive, to a car park without planning permission, which use has been contested to prevent regularisation, since it hampers effective enjoyment of the drive and is an ongoing issue. The problem being that there is limited space in the Park for guests parking, before passage is impeded, with one eye on the East Sussex Act, as to access issues in emergencies. There was in fact a fire in Lime Park a few years ago, where the Fire Brigade were in attendance. Consequently, the applicants would need to provide additional parking facilities on their land, such as not to erode any rights already granted by way of shared access, and here is the nub of the existing car park issue. See Paragraphs 58, 59 and 63 of the decision letter, where this principle is established – WD/95/2284 – T/APP/C1435/A/96/265962/P2.
In addition, the present owners have deliberately allowed Leylandii shrubs to grow out of control, in nuisance neighbour fashion and contrary to High Hedge legislation, about which we may need to come back to you as to enforcement, separately and at a later date.
Listing Status – English Heritage Application 161759
In this case special consideration should properly be given when determining the proposal, since English Heritage have given an application for listing reference number 161759. The Old Rectory is mentioned in an Affidavit by a former gardener named Ron Saunders, as being used in conjunction with The Old Steam House, which is itself on a Monument Protection Programme. East Lodge is already a listed building. Hence the area is already accepted as being of considerable local historic interest, apart from any that may be accorded by the state.
It is our understanding that the special interest of this site encompasses the use of the estate in the context of the early electrical generating industry, examples of which are Rudyard Kipling's 'Batemans' and Battersea power station, at opposing ends of the scale. It seems that the former owners of the Park, generated electricity for the whole village, about which significant evidence exists.
Should the Rectory become listed in the near future, then it may be any permission that might be granted in between would not be implementable, hence become the cause of confusion and or claims by the applicant, where formerly PPG16 and other government Circulars advise that local authorities should consult with the County Archaeologist in the first instance, then English Heritage if there are any questions as to archaeological value. Where we have advised a listing application is in progress, it might therefore be prudent to defer determination of the application for reports to be obtained.
As and when the application and/or reports are in a condition for a balanced decision to be made, we may wish to be heard, and would ask you to please bear this in mind and keep us informed as to developments.
We look forward to hearing from you accordingly and if we can be of any further assistance in this matter, please do not hesitate to contact us.
Yours faithfully
HX Electricity Restoration Co Ltd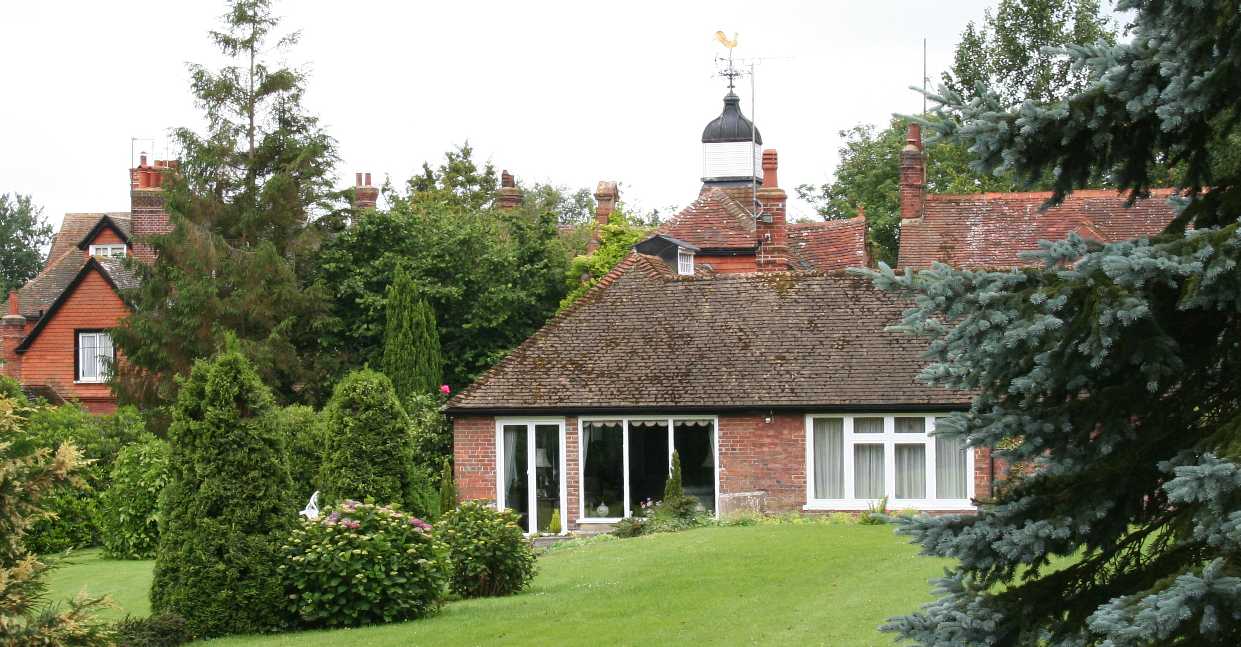 The Old Rectory - East elevation, unspoiled
| | | |
| --- | --- | --- |
| PERSONS | PROPERTY | DATE |
| | Lime Park (whole) | > 1952 |
| Manor Farm (East Grinstead) Limited | Lime Park (division) | 1953 - |
| Wickens Estates Limited | Shared Drive | > 1986 |
| Lime Park Estate Ltd (LPE) | Shared drive access | 1986 - |
| Russell Pike (Perfect Gardens) | Drive maintenance for LPE | 2012 - |
| - | - | - |
| | 1 Lime Park (now Lime Cottage) | 1981- 1996 |
| Shelagh Claire Lambert | | 1996 - |
| - | - | - |
| Captain Hanchard Goodwin | 2 Lime Park (now Linden House) | 1981 - 1987 |
| | Linden House | 1987 - 2002 |
| | Linden House | 2002 - 2005 |
| Louise Elizabeth Jones | | 2006 - 2013 |
| Susan Harriet Vogt & Phillip John Gallagher | Linden House | 2013 - |
| | 3 Lime Park (now Lime House) | 1953 - 1997 |
| | 3 Lime Park (now Lime House) | 1997 - 2001 |
| | 3 Lime Park (now Lime House) | 2001 |
| Camille Anne-Marie De Kok | | 2001 - 2014 |
| | | 2014 - |
| - | - | - |
| | 4 Lime Park (now Lime) | > 1978 |
| Gerada Hendrika Theodora Christiana Brookfield Van Geel | 4 Lime Park (now Lime) | > 1981 |
| Clare & Nikolai Askaroff | Lime (not a director of LPE Ltd in 2012) | 1981 - 2008 |
| | Lime (not a director of LPE Ltd in 2012) | 2008 - |
| - | - | - |
| Gerada Hendrika Theodora Christiana Brookfield Van Geel | Generating Works | > 1981 |
| | Generating Works | 1982 - 1991 |
| Generating Works Restoration Company | Generating Works | 1991 - 1997 |
| | | 1991 - |
| - | - | - |
| | The Rectory | 1953 -1984 |
| | The Rectory | 1984 - 1985 |
| | | 1985 - 2018 |
| | The Old Rectory | 2018 - |
| John Oliver | Rectory roofs/walls | 2012 - |
| Alison Deshayes | The Old Rectory | 2019 |
| | | 2020 |
| | | 2020 |
| | Rectory Conversion (planning) | 2022 |
| | Rectory Conversion (builders) | 2022 |
| - | - | - |
| John & Bernard (Bernie) Ford | Farmer - drive to Gardner Street | |
| - | - | - |
| - | - | - |
| ... | East Lodge | |
Herstmonceux Electricity Generating Works Circa. 1900 - 1936 Links:
Introduction | Instructions | ISBN | Batteries | Boiler Room | Floor Plan
| Ron Saunders | Industrial Revolution | Lime Park | Machinery | Map
Power House | Argus 1999 | Public Supply | Roof Construction | Rural Supply
Sussex Express 1913 | Conclusion
Archaeology South East | East Sussex CC | English Heritage | SIAS | Sx Exp 1999
Memories of Herstmonceux by Margaret Pollard
| | |
| --- | --- |
| - Youtube | - Youtube |
| - Youtube | - Youtube |
References:
MARITIME HISTORY
GENERAL HISTORY