Adventurer Ken'ichi Horie completed the first-ever solar-powered solo voyage across the Pacific Ocean on August 5 1996 after 138 days at sea.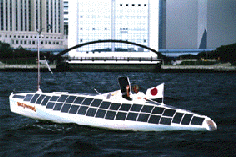 The 57-year-old yachtsman arrived in Tokyo after sailing 16,000 kilometers (10,000 miles) from Ecuador in South America in a boat named Malt's Mermaid. The vessel, measuring 9.5 meters (31.1 feet) long and 1.6 meters (5.2 feet) wide, was made of 22,000 recycled aluminum cans and covered with solar panels to drive its motor.
Horie left Ecuador in March, traveled past the Galapagos Islands, Hawaii, and Japan's Ogasawara Islands before reaching Tokyo five months later. His solar-powered challenge had some tense moments: The boat's propeller got tangled in fishing nets, his electric water distiller broke down, and there were real dangers of the boat being struck by lightning.

Horie says that he decided to make the solar-powered journey when he realized how much a solar boat has in common with yachts. The solar boat uses the gifts of nature like the sun and the wind to propel itself, just as yachts do, and it does not pollute the water or the air.

The trans-Pacific challenge was Horie's tenth. He was the first Japanese to make a successful solo crossing, reaching America's shores in August 1962 after leaving Japan in a small yacht 94 days earlier.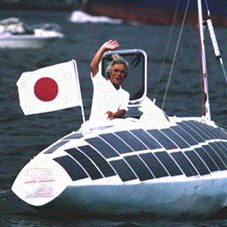 Photos: Horie waves as he sails into Tokyo in his solar boat. (KYODO)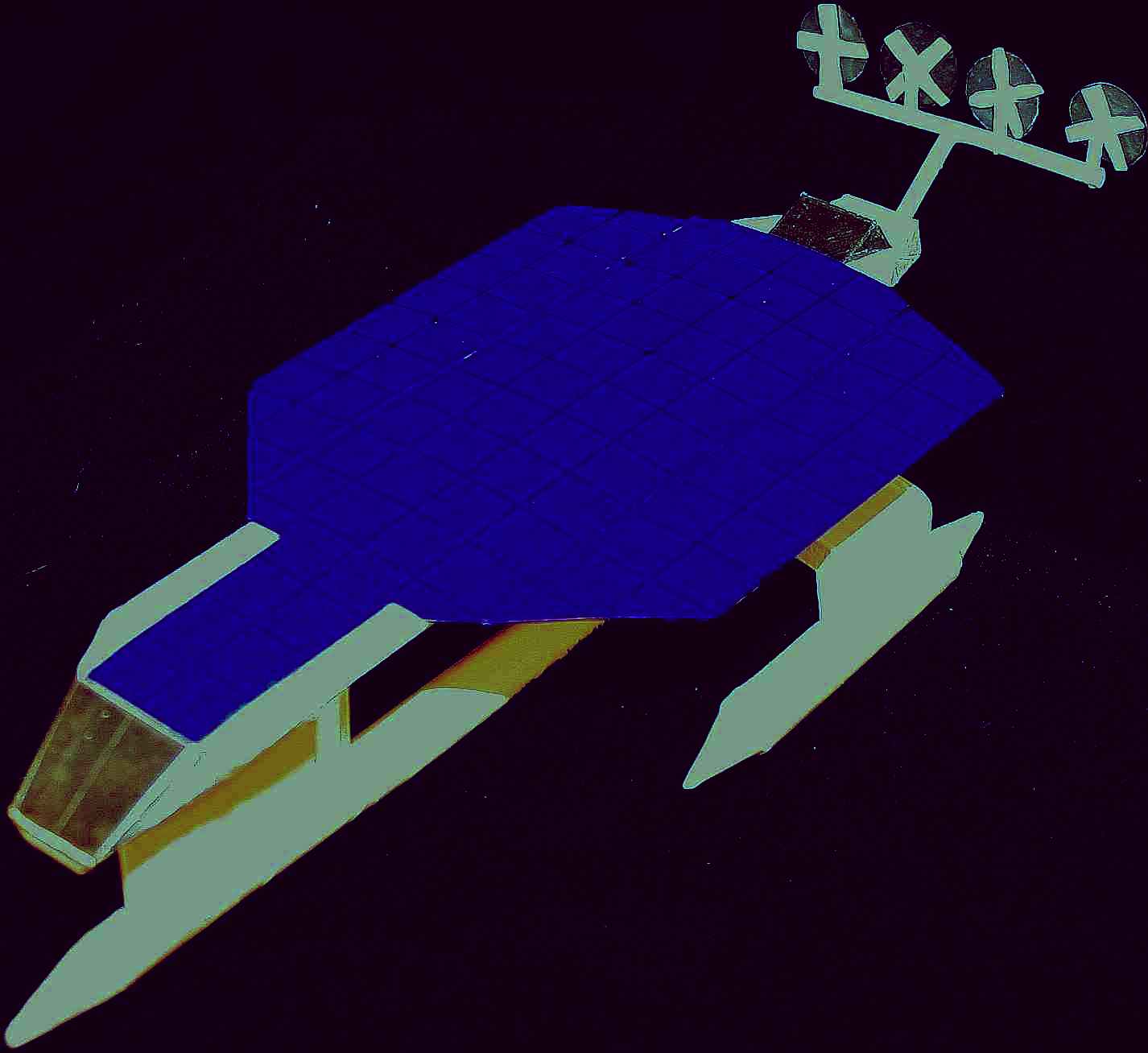 Solarnavigator is an Autonomous robot ship with an extremely
efficient active hull. This ship is ideal as an oceanographic survey vessel due to its endurance capabilities, relatively high speed and low operating costs.