Robert Roy MacGregor, (March 7, 1671 - December 28, 1734) usually known simply as Rob Roy or alternately Red MacGregor, was a famous Scottish folk hero and outlaw of the early 18th century who is sometimes known as the Scottish Robin Hood.
Rob Roy was born at Glengyle, at the head of Loch Katrine, as proved by an extract from the Register of Baptisms of Buchanan Parish. His father was Donald MacGregor and his mother Margaret Campbell. He married Mary Helen MacGregor of Comar, who was born at Leny Farm, Strathyre. They were married in Glenarklet in January 1693. Later they had four sons: James, known as Mor or Tall, Ranald, Coll, and Robert, known as Robin Oig or Young Rob. A cousin Duncan was later adopted.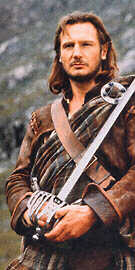 Liam Neeson as Rob Roy
Rob Roy is anglicised from the Gaelic Raibeart Ruadh, or Red Robert. This is because Rob Roy had red hair, though it darkened to auburn in later life.
Rob Roy was a well known and respected cattleman - this was a time when cattle were considered common property, taking someone's cattle was not illegal, and selling protection against theft was an honest means of earning a living. Rob Roy borrowed a large sum of money to increase his own cattle herd, but due to the deception of his chief herder who was entrusted with the money to bring the cattle back, Rob Roy lost his money and cattle and defaulted on his loan. As a result he was branded an outlaw, his wife and family were evicted from their house at Inversnaid which was then burned down. After his principal creditor, James Graham, 1st Duke of Montrose seized his lands, Rob Roy warred with the duke until 1722, when Rob Roy was forced to surrender. Later imprisoned, he was finally pardoned in 1727. He died in his house at Inverlochlarig Beg, Balquhidder, on 28 December 1734.
Daniel Defoe wrote a fictionalized account of his life in 1723 called Highland Rogue making Rob Roy a legend in his own lifetime, influencing George I to issue a pardon for his crimes just as he was about to be transported to the colonies. The publication of Rob Roy by Sir Walter Scott in 1817 further added to his fame and fleshed out his biography. William Wordsworth wrote a poem called "Rob Roy's Grave" during a visit to Scotland (the 1803 tour was documented by his sister Dorothy Wordsworth in Recollections of a Tour Made in Scotland). Adaptations of his story have also been told in film, most notably Rob Roy (1995) directed by Michael Caton-Jones.
Glengyle House on the shore of Loch Katrine dates back to the early 18th century with a porch dated to 1707, and is built on the site of the 17th century stone cottage in which Rob Roy is said to have been born. Since the 1930s the Category B-listed building had been in the hands of successive water authorities, but was identified as surplus to requirements and put up for auction in November 2004 despite objections from the Scottish National Party.
The film account of this larger than life character is rather splendidly portrayed by Liam Neeson, in the movie of the same name.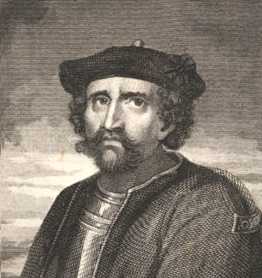 Engraving from 1820s - Rob Roy
REFERENCES and LINKS
Jock Watson's detailed biography of Rob Roy . Though lacking a bibliography, this is to my mind the best out there.
Amazon. Rob Roy MacGregor : His Life & Times by W. H. Murray. Three online reviews, including:
W.H. Murray has given a well-researched, well-documented look at highland life that enables the reader to step into the shoes (or lack thereof) of the Scottish highlander. Everything from the clan structure, rivalries, English oppression, how to carry a handful of oats dipped in a stream for daily ration; it's all there.
Blurb and brief excerpt from W. H. Murray's Rob Roy MacGregor.
Frequently Asked Questions about the historical Rob Roy from Stronvar House an inn described as "a Country House Hotel on the shore of Loch Voil overlooking the Braes O' Balquhidder in the heart of Rob Roy country." History of Stronvar House, owned by Ian Dubh MacGregor until his death in 1603.
Related subjects
"A Slice of Highland History," background information on the clan system and the persecution of the Gregors in the 16th and early 17th century. From The Gathering of the Clans
The Clan Gregor from The Gathering of the Clans.
The Clan Campbell (Rob Roy's mother's clan and the clan he was forced to take up) from The Gathering of the Clans.
"The Jacobite and Cary's Rebellions" from About.com.
"Culloden: April 16th, 1746" Web directory from Famous Scottish Battles - the whole truth!
International Society for Eighteenth-Century Studies.
Pocket biographies
"Rob Roy: Highland Hero" a short but good biography from The Gathering of the Clans.
Scottish Historical Figures: Robert "Roy" MacGregor from the Scotsmart web directory. See also their History of Strathearn, 1700 -1746 with information on the Jacobites, Rob Roy and Bonnie Prince Charlie.
Famous Scots short bio and links.
Famous Scotts: Rob Roy MacGregor from the elegant and jam-packed See-Scotland.com. The also have a page on Sir Walter Scott.
Short bio from the Clans and Tartans of Scotland.
Brief bio of Rob Roy , with beautiful photo of Balquhidder, by Blythe Spirit.
Other
More genealogical information by John Ward.
Rob Roy's grave at Balquhidder Church, Perthshire, Central, Scotland. Photos courtesy "Find A Grave"
"Rob Roy -- Miscellaneous." A brief bio, the Rob Roy tartan and suchnot.
Larger tourist photo of Rob Roy's grave taken by the Hunt family. See their other British images.
Rob Roy Movie (1995)

Sir Walter Scott's Rob Roy

Other Literature and Movies

Miscellaneous

Scotland Links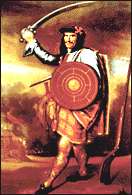 Scotland's national hero and the basis of Braveheart, starring Mel Gibson.

Another, later, Scottish hero. He also inspired films and novels.

His father's lands confiscated - Robin determines revenge against the evil Sheriff of Nottingham.

Australia's real life "Robin Hood" outlaw.

"The Slavic Robin Hood".

The legendary Swiss archer.

An important and

controversial figure in Canadian history.

A real-life outlaw and murderer from the "Old West" of the United States.

India's late real-life Bandit Queen.

This Spanish Californian hero is the fictional creation of Johnston McCulley.

The warrior Queen of the Iceni tribe on a quest to avenge the rape of her daughters by the Romans
GENERAL HISTORY
MARITIME HISTORY
---
A taste for adventure capitalists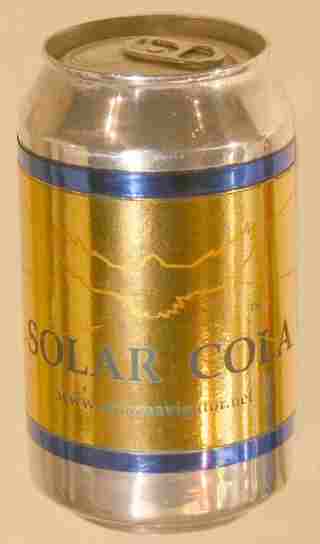 Solar Cola - a healthier alternative