Innovative research achieves first solar-powered crossing of the Solent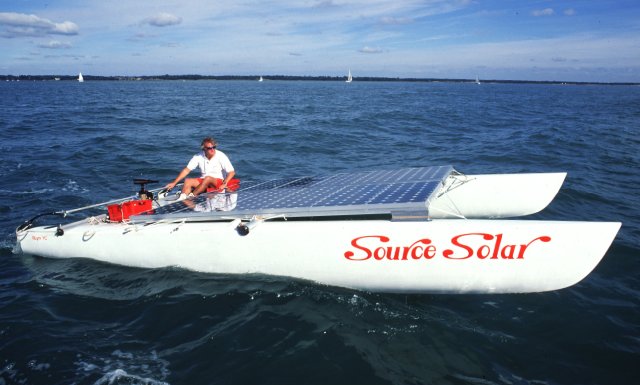 Record first for Southampton solar team
University researchers helped make history when aviation and yachting enthusiast, Don Wood, made the first solar-powered crossing of the Solent. A solar power system designed and built by the University's Sustainable Energy Research Group (SERG) of the Civil and Environmental Engineering Department enabled Don's 22ft Source Solar catamaran to complete the two nautical mile passage, from the mouth of the Lymington River to Yarmouth Pier, across a strong Spring ebb current, in 38 minutes.
The Source Solar catamaran has a photovoltaic system comprising an array of twelve solar panels designed to supply up to 26 amps to a 24 volt battery. The boat is driven by a one hp (800 W) electric outboard motor with power supplied from the solar panels through an electronic regulator. After a suitable celebration at the Royal Solent Yacht Club, Don piloted his boat, which first saw use as an Olympic Tornado class sailing catamaran, back across the Solent.
'This is just the first step,' he says. 'Now that we are convinced that solar power for boats is a viable proposition, we intend to pursue this project further.' Dr Bakr Bahaj, Head of SERG, was extremely optimistic about the use of solar power in marine transportation and pleasure use: 'The use of non-polluting and quiet solar-driven propulsion is currently being promoted by engineers and photovoltaics experts. Not only do we envisage the development of solar-driven boats for waterways but also the use of solar energy in river flow control.'
Since completion of this project, the SB Collinda successfully crossed the Channel from Dover to Calais.

The Source Solar project is funded by Source Ltd, Christchurch, Dorset, with contributions from the University. According to their website, the project has fulfilled its design criteria and an expansion of this work is currently proceeding.
For further information:
Anna Seddon, Public Affairs, University of Southampton (tel.595420)
Dr Bakr Bahaj (tel.592051) or Dr Patrick James (tel.595464), Sustainable Energy Research Group, University of Southampton
Don Wood, Source Ltd, (tel.01202 578999) or Bob Fisher (01590 682267)

From Public Affairs, University of Southampton
Highfield, Southampton SO17 1BJ
Tel. (01703) 592114/2116/3807; Fax (01703) 593285
Email newrep.soton.ac.uk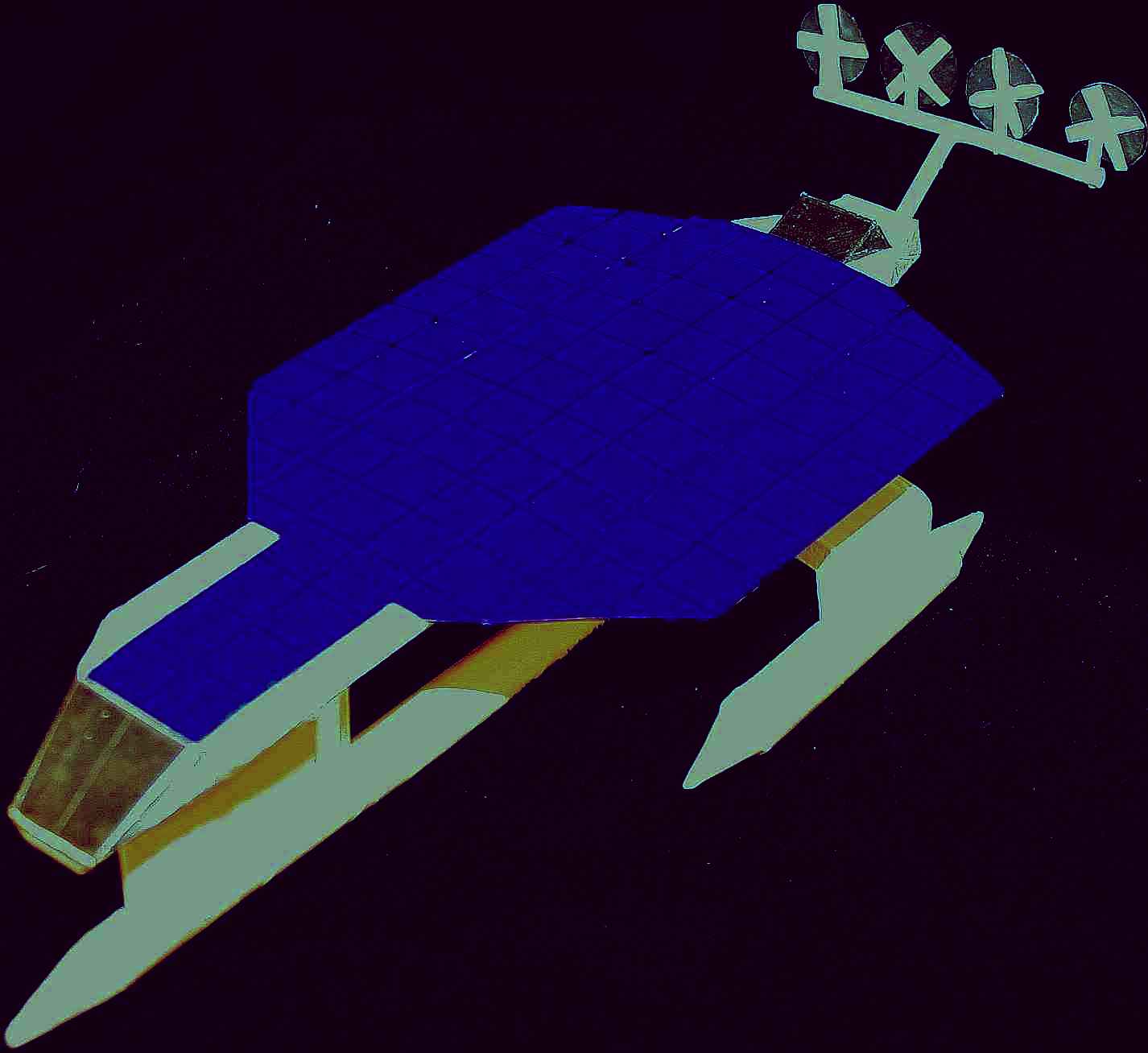 Solarnavigator is an Autonomous robot ship with an extremely
efficient active hull. This ship is ideal as an oceanographic survey vessel due to its endurance capabilities, relatively high speed and low operating costs.