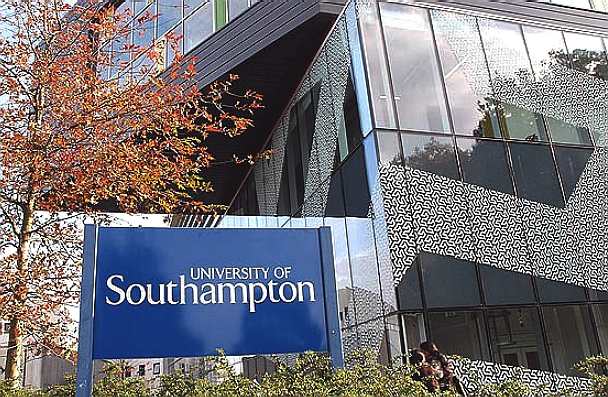 The University of Southampton is like the city, rich in culture. The facility is located at the heart of a rapidly changing modern seaside city that's just a stone's throw away from London and continental Europe. Surrounded by fresh air, green space, sun, sea, surf and so much to do, Southampton could have the formula that works for you as much as the 40,000 or so students already living there.
Olympics and Paralympics teams have opted for universities to host their pre-Games training camps. Southampton University squeezes into the top ten with 31 hectares of playing fields, used by many of the university's 65 sports clubs and 120 societies. The Ukrainian diving team and Australian Paralympic dressage team both chose Southampton as their pre-Games training bases.
Business:
The University of Southampton has an international reputation in providing professional services to both Private and Public Sector Organisations and to many Government Agencies. These services include:
Research:
As a Postgraduate Student of the University of Southampton, you would be joining one of the world's leading and most prestigious research-intensive institutions. The University of Southampton is as internationally acclaimed for its pioneering academic staff as it is for its investment and development in its research environment.
The Postgraduate Research Prospectus and Research Reports will open up a whole world of groundbreaking research and discovery for you at the University of Southampton. They want you as the next generation of pioneers to continue leading the world in research and discovery... (more)

HUMAN POWERED FLIGHT
The human powered aircraft team at the University of Southampton has been assembled to celebrate the success of former students fifty years ago, where they managed to build and successfully fly SUMPAC. This year the MEng students from the university will be entering their aircraft in the Kremer prize competition which is considered to push the absolute limits of these aircraft. There are three remaining prizes in the competition; one for a flight round a specified twenty six mile Marathon distance course, in a time of under one hour, one for a sporting aeroplane and one for Schools within the UK. By furthering the progress of human powered flight the Royal Aeronautical society hopes "these competitions will bring nearer the day when human powered flight can be a sport with wide appeal and many participants".

This year the team will be using much more advanced technology than previously used fifty years ago including a full carbon fibre structure with an auto-pilot. It is believed the success of this aircraft will be achieved by the auto-pilot which will allow greater power transfer from the pilot to the propeller. The team is now hoping their hard work and commitment to the project will honour the great success of their predecessors.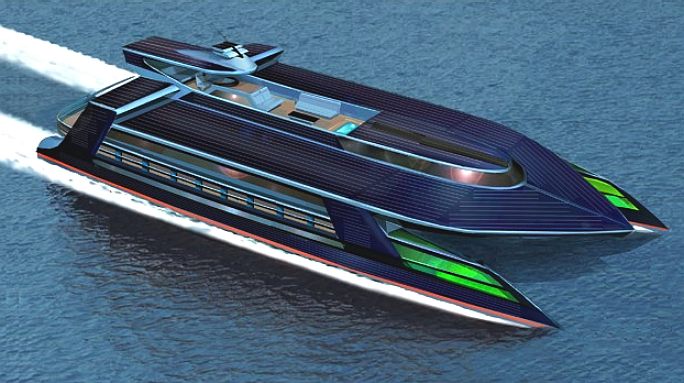 MAY 2011 RINA CONFERENCE
Richard Sauter's Paper on Ocean Empire LSV, the World's First Self Sufficient Zero Carbon Superyacht presented at RINA's International Super and Megayacht Conference points to the Post Carbon Superyacht as the Wave of the Future.
The RINA Conference which is sponsored by ABS and Dessault Systemes was held at the Galata Museum at the port of Genoa. Papers were presented by universities, designers and key maritime organizations. Discussions were focused on the environmental and marketing trends that are affecting the design, construction and operation of Superyachts.
Richard Sauter, head of design at Sauter Carbon Offset Design commented, "The Ocean Empire Life Support Superyacht directs naval architects and the shipbuilding industry to the 10 basic steps that will place the Post Carbon Superyacht at the forefront of mankind's inevitable Post Carbon Future"
Richard Sauter's RINA Power Point Presentation concludes that the only form of hi-performance Post Carbon transportation that is truly possible, is a Post Carbon Superyacht that harnesses every bit of the collective maritime resources derived from the sun, wind, waves and currents at sea."
If the performance of PlanetSolar was the peak that might have been true, but the SolatNavigator series is now looking at halving the time to circumnavigate the world, with an autonomous ship, that not only does not need a crew, but can survey the oceans as it travels. We have our doubts about any skipper wanting, or knowing how to sail a kite ahead of their ship. We may be wrong, but it just seems to be asking too much. If a machine cannot work without manual intervention, you may as well have sails.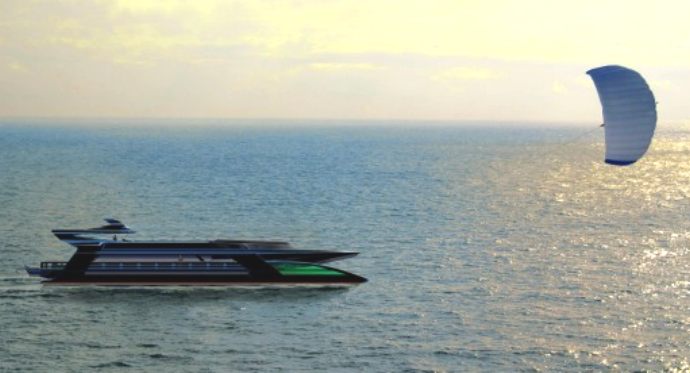 Directory of Engineering, Science & Mathematics:
School of Civil Engineering & the Environment
Centre for Environmental Sciences
School of Electronics and Computer Science
School of Engineering Sciences
School of Ocean and Earth Science
School of Physics and Astronomy
Institute of Sound and Vibration Research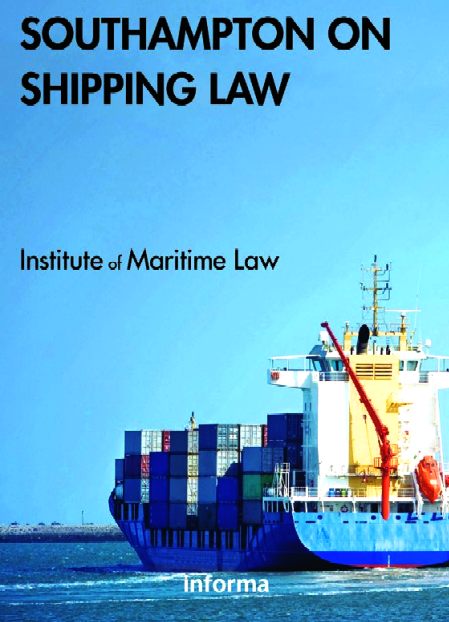 For further information:

Anna Seddon, Public Affairs,
University of Southampton (tel.595420)
Dr Bakr Bahaj (tel.592051)
or Dr Patrick James (tel.595464),
Sustainable Energy Research Group,
University of Southampton

Don Wood, Source Ltd, (tel.01202 578999) or Bob Fisher (01590 682267)
From Public Affairs, University of Southampton
Highfield, Southampton SO17 1BJ
Tel. (01703) 592114/2116/3807; Fax (01703) 593285
Email newrep.soton.ac.uk
1999 - 167 press releases issued
1998 - 207 press releases issued
1997 - 127 press releases issued
1996 - 101 press releases issued
http://www.telegraph.co.uk/education/universityeducation/8897480/Universities-fit-for-the-Olympics.html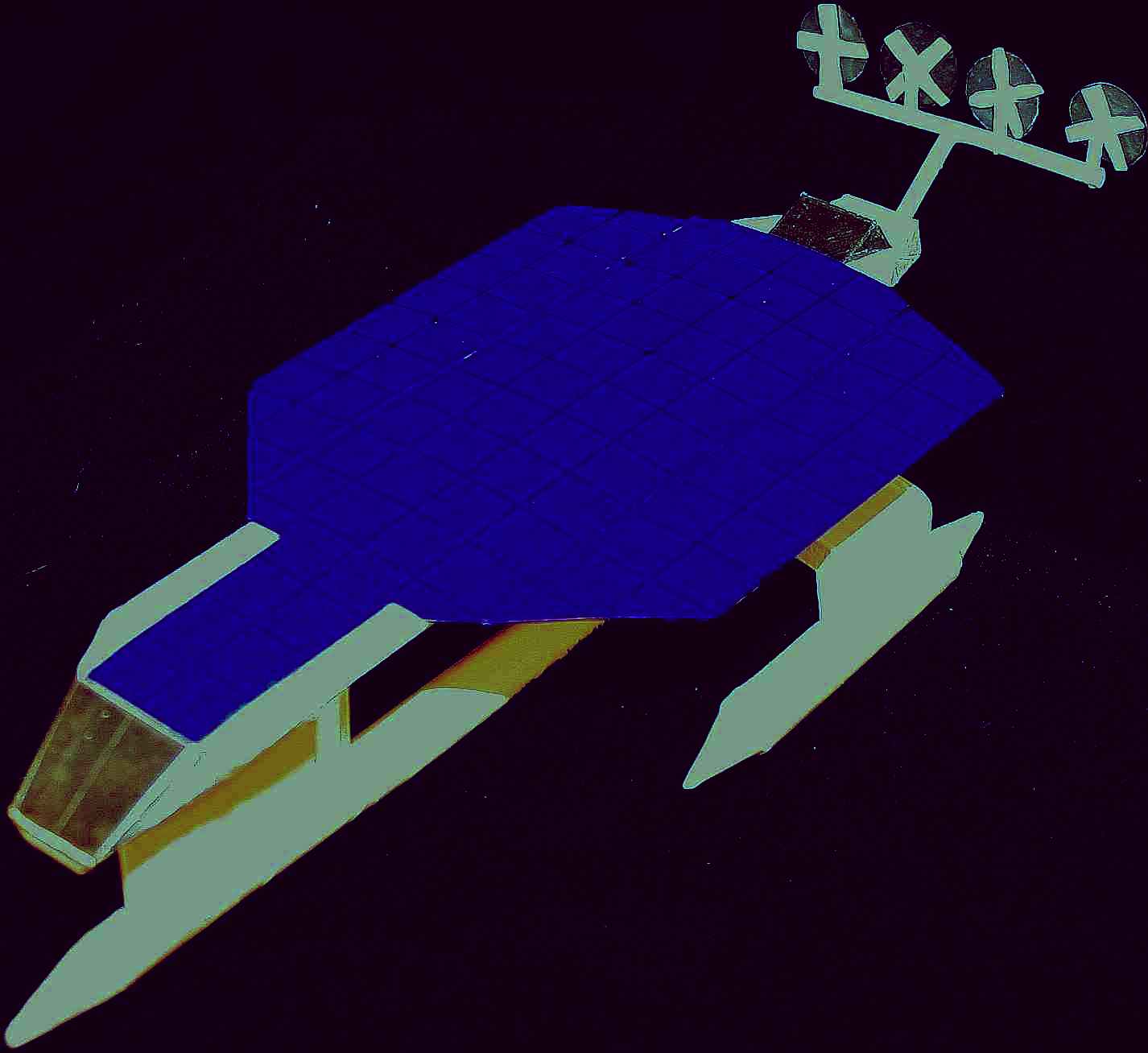 Solarnavigator is an Autonomous robot ship with an extremely
efficient active hull. This ship is ideal as an oceanographic survey vessel due to its endurance capabilities, relatively high speed and low operating costs.