British Sky Broadcasting (BSkyB — formerly two companies, Sky Television and BSB) is a company that operates Sky Digital, the most popular subscription television service in the UK and Ireland. It also produces TV content, and owns several TV channels. More than a third of the equity is owned by News Corporation, an American company chaired by Rupert Murdoch, who also acts as Chairman of BSkyB. (News Corporation's precise shareholding fluctuates due to share options and buy backs and was 37.7% at May 2006 [1]). For the year to 30 June 2006 BSkyB had turnover of £4.148 billion, and made a profit of £798 million before tax and £551 million after tax. As of 30 June 2006 it had 8,176,000[2] direct to home customers in the UK and Ireland. However, this figure also includes all those who subscribe to "Sky By Wire" IPTV services such as Homechoice. As of the same date it also had 3,294,000 indirect customers through the cable operators NTL and Telewest in the UK, and a further 604,000 indirect cable customers on NTL Ireland and Chorus in Ireland.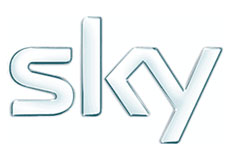 Organisation
Direct subsidiaries
British Sky Broadcasting Ltd.
Operating company for the Sky pay-television service.

Sky Television Ltd.
The original Sky Television plc, now a holding company

Sports Internet Group Ltd.
Sports content and online betting services.

British Interactive Broadcasting Holdings Ltd.
Interactive television services, formerly an alliance of BSkyB, BT Group, HSBC and Matsushita.

Easynet Ltd.
Network infrastructure for Sky Broadband and for third party corporate customers.

Mykindaplace.com.
Being both an agency and a media owner, run many successful sites.
Joint ventures
Nickelodeon UK (and related channels) (50%)

The History Channel (UK) (50%)

Paramount Comedy 1 & 2 (UK) (25%)

Australian News Channel Pty Limited (33.3%) Operates Sky News Australia with PBL and Seven Network)

MUTV Limited (33.3%)

National Geographic Channel (50%)

Music Choice Europe plc (38.8%)

Attheraces Holdings Limited (50%)
Other subsidiaries include Sky In-Home Service Ltd which installs Sky equipment, and the Luxembourg based British Sky Broadcasting SA which is the company which leases transponders on Astra satellites.
History
Origins
By 1990 both Rupert Murdoch's Sky Television and the BSB alliance were beginning to struggle with the burden of massive losses. The collapse of BSB in November 1990 led to a merger, which was in effect a takeover by Sky — quality programming and superior technical quality had been no match for shrewd, aggressive marketing and pragmatic capital expenditure.
The new company was called British Sky Broadcasting (BSkyB) but marketed as Sky, Marco Polo House was sold, BSB's channels were largely scrapped in favour of Sky's and the Marco Polo satellites were run down and eventually sold in favour of the Astra system (Marcopolo I in December 1993 to NSAB of Sweden and Marcopolo II in July 1992 to Telenor of Norway. Both companies had already one HS376 in orbit at the time). The merger may have saved Sky financially; despite its popularity, Sky had very few major advertisers to begin with. Acquiring BSB's healthier advertising contracts and equipment apparently solved the company's problems.
Football rights
BSkyB's purchase of broadcast rights for major sporting events, most importantly Premiership football, has been the bedrock of its success. The company paid over £300 million for the FA Premier League rights, beating the BBC and ITV, and has had a monopoly of live matches since the inception of the Premier League in 1992. Murdoch has described sport as a "battering ram" for pay-television, providing a strong customer base. [3]
However, following a lengthy legal battle with the European Commission, which deemed the exclusivity of the rights to be against the interests of competition and the consumer, BSkyB's monopoly will come to an end from the 2007/2008 season. In May 2006 the Irish broadcaster Setanta Sports was awarded two of the six Premiership packages that the English FA offered to broadcasters. Sky picked up the remaining four for a staggering £1.3b[4]
Cable TV companies NTL and Telewest also offer a pay per view service of selected Premier League matches.
Sky Digital "mini-dish"
Improving technology
The Astra satellite network began with the launch of Astra 1A in 1989. With the launch of more Astra satellites from 1991 onward BSkyB was able to begin expanding its services (the Astra satellites were all orbitally co-located so that they could be received using the same dish).
The launch of the first Astra 2 series satellite at a new orbital position, 28.2° east, in 1997 (followed by more Astra satellites as well as Eutelsat's Eurobird 1 at 28.5°E), enabled the company to launch a new all-digital service, Sky Digital, with the potential to carry hundreds of television and radio channels. The Astra 2 fleet at 28.2° east maintains a geostationary orbit 35,600km from earth and was built by Hughes (now Boeing Satellite Systems) and Astrium (now EADS Astrium).
Sky does not own any of the satellites it has used since withdrawing service from the Marcopolo craft; the Astra satellites are owned and operated by SES Astra and Eurobird 1 by Eutelsat. Sky has shared its orbital position with other pay-TV systems in the past.
Sky by Broadband
In January 2006, Sky launched a service allowing customers who subscribe to the Sky Movies and Sky Sports channels to download video onto their PC through a broadband internet connection. The video comprises sport highlights, feature-length movies and sports news. This content is allowed to be viewed for a certain number of days, and is protected by digital rights management software provided by Microsoft. The service is available at no extra cost. This service has been temporarily suspended after the release of a FairUse4WM, a program which can remove said DRM protection. Sky are waiting for Microsoft to patch this, so it is as of yet unknown when the service will return.
Terrestrial competition
BSkyB has faced competition from terrestrial such as the ONdigital digital terrestrial television service (later renamed ITV Digital). BSkyB defeated its rivals for numerous reasons: aggressive marketing; its highly astute acquisition of premium sporting rights; and partly its rivals' numerous administrative and technical failures (for example, pirate viewing cards were widely and cheaply available for rival operators' services). However, Sky was more receptive to ITV Digital's FTA replacement, Freeview, in which it holds an equal stake with the BBC, ITV, Channel 4 and National Grid Wireless. At the time of writing, three BSkyB channels are available on this platform: Sky News, Sky Three, and Sky Sports News. Sky Three used to be occupied by Sky Travel until it was replaced on October 31, 2005, allowing BSkyB to air its exclusive licensed content with delays of between 12-18 months from their original air dates on Sky One.
In a response to the push towards Free to Air availability, BSkyB has marketed its own free to view offering (Freesat from Sky) to a limited extent.
Sky High Definition TV (HD)
BSkyB launched its HD service, Sky HD, on 22 May 2006. Leading up to the launch, Sky claimed that 40,000 people had signed up to the HD service. However, in the week before the launch rumours started to surface that Sky was having problems with its Set Top Box (STB), manufactured by Thomson. Starting on Thursday 18 May, and then all through the weekend before launch, people were reporting that Sky had either cancelled or rescheduled its installations. Finally, the BBC reported that 17,000 customers had been let down for the launch due to failed deliveries [5]. Some customers reported installations were only cancelled on the day of the launch. The episode was widely seen as being very embarrassing for Sky, who until that point had been extremely conservative in new service launch schedules.
Timeline
1989 — Sky television launches DTH UK service via Astra Satellite

1990 — Sky subscribers reach 1 million

1990 — November — British Sky Broadcasting formed by merger of Sky Television and British Satellite Broadcasting (BSB). Murdoch the majority shareholder through News International, BSB partners Pearson and Granada become minority shareholders through BSB Holdings Limited (BSBH)

1991 — Of BSB's five channels; Now news programmes merged with Sky News, Galaxy merged with Sky One, the Sports Channel and Movie Channel are maintained, Powerstation is withdrawn. Sky One, Sky News and Sky Movies maintained but Eurosport is withdrawn

1992 — July — BSkyB sells the former BSB Marcopolo II satellite to Telenor

1992 — BSkyB signs exclusive live television rights deal with the FA Premier League

1992 — December 31 — BSkyB ceases transmissions to Marcopolo I satellite

1993 — "Sky multichannel" packages launched

1993 — December — BSkyB sells the former BSB Marcopolo I satellite to NSAB

1994 — 17% of BSkyB is floated on the London and New York stock exchanges

1994 — Five more channels launch, including Sky Sports 2

1995 — Six more channels launched including History Channel and Disney Channel

1995 — BSkyB enter the FTSE 100 Index

1996 — BSkyB signs an extension of its Premier League rights for £670 million

1998 — August 30 — First of a new generation of Astra satellites launched, paving way for digital satellite television. Sky Digital launches on October 1

1999 — Vivendi SA becomes sole shareholder of BSBH, which held 11.8% of BSkyB at the time. It also acquired the shareholding of Pathι through merger, bringing its total shareholding to 22% (as of 2001). BSkyB Chairman Jerome Seydoux forced to resign due to sale of Pathe's interest — Murdoch takes Chairmanship to prevent Vivendi acquiring it (as it would be entitled to)

2001 — BSkyB signs 5 millionth subscriber. Analogue service discontinued

2001 — Sky+ introduced: A set top box/digital video recorder hybrid

2001 — December — Vivendi Universal sells part of its shareholding comprising 8% of the company, followed by the remaining 14% in May 2002

2002 — BSkyB takes an equal share of Freeview, in partnership with the BBC and Crown Castle (now part of National Grid)

2003 — James Murdoch elected as CEO, replacing Tony Ball

2003 — Sky subscribers reach 7.5 million

2005 — Sky launches Sky by Broadband, a service available to existing movie and sports service subscribers that allows them to download movies and sports clips direct to their home computer. The service is made available free of charge

2006 — Sky HD launches on May 22, with a line-up of 10 high definition channels

2006 — Sky acquires Mykindaplace.com to expand its internet presence.

2006 — Sky achieves CarbonNeutral status [6]

2006 — Sky launches and allows pre-registering of its new broadband service

2006 — Sky is listed as one of the applicants for the licence to manage Ireland's digital terrestrial television network
Future
Sky has recently developed a new version of its Sky Guide service, which includes new genres, easier access to channels, and a complete renumbering system. It also includes new hotkeys to get into new menus quicker. This is the biggest change to the Sky EPG since its launch in 1998.
The Economist has suggested that News Corporation would eventually like to merge BSkyB with its US satellite operation, DirecTV and possibly its Star network to form a global satellite TV company.
Sky has also applied to manage Ireland's digital terrestrial television network.
Technology and conditional access
Sky utilizes the VideoGuard pay-TV scrambling system owned by News Datacom, a News Corporation subsidiary. There are tight controls over use of VideoGuard decoders; they are not available as stand-alone DVB CAMs (Conditional Access Modules). BSkyB has design authority over all digital satellite receivers capable of receiving their service. The receivers, though designed and built by different manufacturers, must conform to the same user interface look-and-feel as all the others. This extends to the Personal video recorder (PVR) offering (branded Sky+ ). Although the manufacturers have to follow BSkyB's design criteria, this leads to many innovative features such as instant Pay-Per-View (due to the ability to record encrypted streams and decrypt on play). Many people think that giving the broadcaster such total control over the viewing experience (and viewing prices) may keep other PVR features from appearing on BSkyB's receivers due to the monopoly position over the decoding CAMs. BSkyB initially charged additional subscription fees for using a Sky+ PVR with their service; however, early in 2004, this additional £10 charge was quashed (albeit only to subscribers whose package includes two or more premium channels) to encourage existing owners to upgrade seamlessly.
Management
Rupert Murdoch's News International (a major subsidiary of News Corporation) currently has a 38% stake in the company. News Corp also fully owns Sky Italia and about 78% of New Zealand's SKY Network Television Limited.
The first CEO of BSkyB was Sam Chisholm, who was CEO of Sky TV before the merger. Chisholm served in this position until 1997. He was followed by Mark Booth who was credited with leading the company through the introduction of Sky Digital. Tony Ball was appointed in 1999 and completed the company's analogue to digital conversion. He is also credited with returning the company to profit and bringing subscriber numbers to new heights. In 2003 Ball announced his resignation and James Murdoch, son of Rupert Murdoch was announced as his successor. This appointment caused allegations of nepotism from shareholders.
Sky and Competition
At present the other major pay-TV operator in the United Kingdom is the cable company NTL (Formed from the merger of Telewest and the original NTL company in 2005). Through its merger, NTL now owns the Flextech production company which produces several channels, though the majority of these are low profile compared to Sky's main channels. NTL also owns a 50% share in the UKTV network of TV channels, which is one of the biggest broadcasters in the UK.
The company carries the majority of Sky's channels, including channels run by BSkyB, thus making it one of BSkyB's most important customers as well as its biggest rival. NTL competes with Sky on price, and is able to differentiate itself from Sky through its ability to offer bundles of services such as internet access and telephone service. NTL purchased Virgin Mobile in 2006, and intends to offer Mobile Telephone services alongside its existing services. It is also expected to change its name in order to benefit from the Virgin brand following an agreement with Richard Branson, the owner of the other Virgin Group companies.
BT, the UK's biggest Telephone company is expected to launch a Pay-tv service by the end of 2006. The service will complement the free-to-air Terrestrial television service Freeview, using the internet to deliver pay-tv content. The impact this service will have on the market and on BSkyB is not yet clear.
Sky bought the broadband Internet Service Provider Easynet in October 2005, for £211 million. This acquisition may allow BSkyB to compete with the "triple play" TV, Telephone and Broadband services offered by its rivals. Sky also restricts certain content, such as interactive services (Sky News Active), to its direct customers.
BSkyB has also taken advantage of its current bandwidth advantage over its rivals, by launching High Definition (HD) TV services. Terrestrial television companies currently have limited bandwidth with which they can offer HD services, and may not be able to offer substantial services until 2012 (when terrestrial analogue TV signals are switched off in the UK, freeing up substantial bandwidth). Cable company NTL can offer HD services, and has started to do so in its Telewest branded regions. However NTL's cable network was formed by numerous mergers and acquisitions over the last decade, with different cable companies having used different types of network and technology in their areas. This has made it difficult for the company to roll out new services across the UK quickly.
Competition between Sky and the two cable companies is regulated by Ofcom.
Location
The main headquarters are in Isleworth, London. Sky originated material is uplinked to the satellite from Chilworth, outside Southampton. THe SkySports and SkyBet office is in Harrogate
The largest concentration of Sky staff in the UK is in Scotland, the main sites are in Livingston and Dunfermline. These house Sky's contact centres as well as the IT departments and Field Operations.
LINKS
A - Z FILMS INDEX
A - Z ACTORS INDEX
---
A taste for adventure capitalists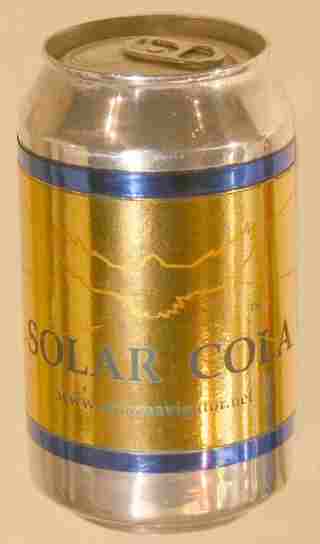 Solar Cola - a healthier alternative