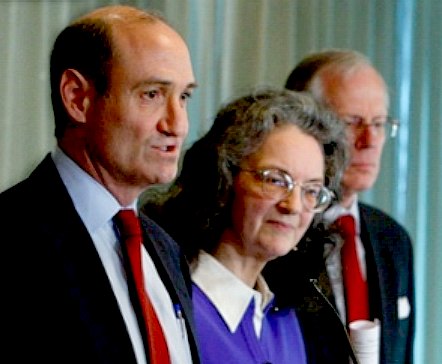 Peter O'Neill, head of the Rockefeller family and great-great-grandson of John D Rockefeller, along with Neva Rockefeller Goodwin (second from the right) great-granddaughter of of John D. Rockefeller, and Stephen B Heintz, president of the Rockefeller Brothers Fund.
THE SUN 11 NOV 2021

Elon Musk currently holds the title of the world's richest man, according to reports. Then again, the rankings change almost daily.

The Tesla and SpaceX boss continues to make more and more money and is currently worth a staggering $281billion, as of November 2021.

WHO ARE THE RICHEST PEOPLE IN THE WORLD 2021?
Forbes has Musk as the world's richest man with a wealth of $281.6bn, in November 2021. The global media company has a real time list of billionaires with the richest in the world regularly swapping places.

Head of Amazon, Jeff Bezos, is estimated to be worth $201bn, putting him in second place.

Bezos made the Forbes' famous list of 400 wealthiest Americans all the way back in 1998 - four years after he launched Amazon.

The money continues to flow in even though he gave up millions to his wife in a costly divorce settlement.

French businessman Bernard Arnault and his family, the power behind LVMH, is said to be worth $195.2bn.

He is followed by Microsoft founder Bill Gates ($137.9bn).

Facebook chief Mark Zuckerberg is further down the list in eighth place with an estimated worth of $117.3bn.
FOX BUSINESS NEWS 2020
According to Fox Business, in 2020 the world had 46.8 million millionaires, collectively owning $158.3 trillion. On top of this, there are according to Forbes, 2,153 billionaires.

But how many trillionaires are there?

Firstly, you should know what constitutes a trillionaire. A trillionaire is someone whose wealth is greater than one trillion dollars (or other currency).

In numerals, it's 1,000,000,000,000 and is also known as 10 to the 12th power. It's an astronomical figure that is hard to envisage, so put another way for clarity, it's one million million. A billion is one thousand million.

Currently, not even the richest of the mega rich have enough to qualify for the title of trillionaire.

WHO WAS THE RICHEST BILLIONAIRE IN THE WORLD 2020?

The top spot for the world's richest person often changes, but it's dominated by the usual candidates: Amazon's Jeff Bezos (thought to be the richest person in the world) with a net worth of $121.1 billion, Microsoft's Bill Gates with a net worth of $110.1 billion, Berkshire Hathaway's Warren Buffet with a net worth of $85.7 billion and LVMH's Bernard Arnault & family with a net worth of $104.1 billion.

These sums of money are of course impressive, but they're way off from the fabled trillionaire status.

This doesn't mean that there won't ever be a trillionaire. Financial experts predict that there won't be just one, but around 11 of them within the next 60 years.

The great financial strides that Bezos has made put him in the lead as the person most likely to become the world's first trillionaire.
TOP TEN - 2022
1. Elon Musk
2. Bernard Arnault
3. Gautam Adani
4. Jeff Bezos
5. Bill Gates
6. Warren Buffett
7. Larry Ellison
8. Larry Page
9. Mukesh Ambani
10. Sergey Brin
THE GUARDIAN 22 SEPT 2014
The heirs to the fabled Rockefeller oil fortune withdrew their funds from fossil fuel investments on Monday, lending a symbolic boost to a $50bn divestment campaign ahead of a United Nations summit on climate change.

The former vice-president, Al Gore, will present the divestment commitments to world leaders, making the case that investments in oil and coal have an uncertain future.

With Monday's announcement, more than 800 global investors – including foundations such as the Rockefeller Brothers, religious groups, healthcare organisations, cities and universities – have pledged to withdraw a total of $50bn from fossil fuel investments over the next five years.

The Rockefeller Brothers Fund controls about $860m in assets, said Beth Dorsey, the chief executive of the Wallace Global Fund and the Divest-Invest movement, which has led the divestment campaign. About 7% are invested in fossil fuels.

But the Rockefellers' decision to cut their ties with oil lends the divestment campaign huge symbolic importance because of their family history. The divestment move also helps bring a campaign launched by scrappy activists on college campuses into the financial mainstream.

But for oil, there may not have been a Rockefeller fortune. John and William Rockefeller were the co-founders of the Standard Oil Company, which at the time operated the world's biggest refineries, and overtime spawned Exxon, Amoco and Chevron.

Now, after a year of deliberations, the descendants of those original Rockefellers had decided the time had come to move away from oil.

"John D Rockefeller, the founder of Standard Oil, moved America out of whale oil and into petroleum," Stephen Heintz, president of the Rockefeller Brothers Fund, said in a statement. "We are quite convinced that if he were alive today, as an astute businessman looking out to the future, he would be moving out of fossil fuels and investing in clean, renewable energy."

In addition to the Rockefellers, the World Council of Churches, which represents some 590 million people in 150 countries – also pulled its investments from fossil fuels on Monday. The move represented a turning point for a movement which began by demanding that universities purge their financial holdings of ties to the fossil fuel industry.

About 30 cities have also chosen to divest, including Santa Monica and Seattle.

"When you have the Rockefellers and the World Council of Churches and institutions with global reach coming together and divesting, then this movement which began just three short years ago has really reached a significant turning point," Dorsey said.

In that time, supporters such as Archbishop Desmond Tutu have framed divestment from fossil fuels as a moral imperative – like the anti-apartheid movement of a generation ago.

"Climate change is the human rights challenge of our time. We can no longer continue feeding our addiction to fossil fuels as if there is no tomorrow, for there will be no tomorrow," Tutu said in a video address.

The Rockefeller Brothers Fund over the years has been a big supporter of environmental causes, including to campaign groups opposed to fracking and the Keystone XL pipeline, which made for an awkward fit at times with its continued investment in oil and gas. The family plans to first divest from tar sands commitments.

A number of universities have also started to cut their ties with fossil fuel – with Stanford University dropping coal holdings from its $18bn endowment.

But divestment remains a hard sell. The University of California system said last week it would continue to hold on to fossil fuels. Harvard University has also resisted pressure from faculty and students to divest – although Yale has said it will look into whether renewable energy offers a better bet in the long run.

"In the last great divestment campaign, Harvard said no before it said yes. I think it's just a matter of time," Dorsey said. "Unlike with the anti-apartheid movement, this is not just an ethical issue. There is a powerful financial reason as well."

DEFINITION OF A BILLIONAIRE

A billionaire is a person who has a net worth of at least one billion units of currency, such as United States Dollars (USD), Pounds or Euros. Typically wealth is measured in US dolllars.
Though a "billion" used to be a million million in much of the Commonwealth of Nations, the American version (one thousand million) is commonplace now in the UK; so in Britain a billionaire is someone with a net worth of at least 1,000,000,000 pounds. According to Forbes Magazine, in 2013 only 68 billionaires fell from their list, and eight of those passed on. That pales in comparison with the 210 newcomers to their list, some of which are shown below.
WEALTHIEST BILLIONAIRES
| | |
| --- | --- |
| | |
| Carlos Slim Helú | Bill Gates |
| . | . |
| | |
| . | . |
| . Amancio Ortega | . Warren Buffett |
WORLD'S RICHEST MAN: CARLOS SLIM
Carlos Slim Helú (born January 28 1940) is a Mexican business magnate, investor and philanthropist. Slim has been ranked by Forbes as the richest person in the world since 2010. His extensive holdings in a considerable number of Mexican companies through his conglomerate, Grupo Carso, SA de CV, have amassed interests in the fields of communications, technology, retailing, and finance. Presently he is the chairman and chief executive of telecommunications companies Telmex and América Móvil.

América Móvil, which in 2010 was Latin America's largest mobile-phone carrier, accounted for around US$49 billion of Slim's wealth by the end of 2010. His corporate holdings as of March 2013 have been estimated at US$73 billion.
NEWEST BILLIONAIRES
| | | | |
| --- | --- | --- | --- |
| | | | |
| Margarita Louis Dreyfus | Ranjan Pai | Koh Wee Meng | Pham Nhat Vuong |
| . | . | . | . |
FORBES RICHEST PEOPLE 2013 BILLIONAIRES - Facts and Figures

The ranks of the world's billionaires have reached another all-time high of 1,426 and combined record net worth of $5.4 trillion. The United States still has more billionaires than any other country, but the world's richest person comes from outside its borders.

The 2013 Forbes Billionaires list now totals 1,426 names, with an aggregate net worth of $5.4 trillion, up from $4.6 trillion. We found 210 new ten-figure fortunes. Once again the U.S. leads the list with 442 billionaires, followed by Asia-Pacific (386), Europe (366), the Americas (129) and the Middle East & Africa (103).

Resurgent asset prices are the driving force behind the rising wealth of the super-rich around the globe. While last year almost as many fortunes fell as rose, this year gainers outnumbered losers by 4-to-1. Many new names made the list thanks to free-spending consumers. To name a few: Diesel jeans mogul Renzo Rosso at $3 billion, retailer Bruce Nordstrom at $1.2 billion and designer Tory Burch at $1 billion.

Carlos Slim is the world's richest person again, followed by Bill Gates. Amancio Ortega of Spanish retailer Zara moves up to No. 3 for the first time. He is the year's biggest gainer, adding $19.5 billion to his fortune in one year. He moves ahead of Warren Buffett, despite the fact that the U.S. investing legend added $9.5 billion to his fortune. This is the first year since 2000 that Buffett has not been among the top 3. The year's biggest loser is Brazilian Eike Batista, whose fortune dropped by $19.4 billion, or equivalent to about $50 million a day. His rank falls from no. 7 to no. 100 in the world.
1986 RANKINGS
The first Forbes ranking of billionaires in 1986 found 140 billionaires around the world. The 2007 Forbes ranking counted a total of 946 whose accumulated wealth measured US$3.5 trillion. John D. Rockefeller was the first billionaire in 1916.
It has been a busy year for Forbes' team of fortune hunters. Strong equity markets combined with rising real estate values and commodity prices pushed up fortunes from Mumbai to Madrid. Forbes pinned down a record 946 billionaires. There were 178 newcomers, including 19 Russians, 14 Indians, 13 Chinese and 10 Spaniards, as well as the first billionaires from Cyprus, Oman, Romania and Serbia.
Ingenuity, not industry, is the common characteristic; these folks made money in everything from media and real estate to coffee, dumplings and ethanol. Two-thirds of last year's billionaires are richer. Only 17% are poorer, including 32 who fell below the billion-dollar mark. The billionaires' combined net worth climbed by $900 billion to $3.5 trillion. That equates to $3.6 billion apiece.
In 2006 the world economy grew at an extraordinary rate of 25%. The four cities that have the largest concentration of billionaires according to Forbes are New York City, Los Angeles, Moscow and London.
The average billionaire is 62 years old, two years younger than in 2005. This year's new billionaires are seven years younger than that. Of list members' fortunes, 60% made theirs from scratch.
In Pictures: The World's Billionaires 2008
Within the ranks are simmering rivalries. Microsoft (nasdaq: MSFT - news - people ) founder Bill Gates, the world's richest man for 13 years, and his pal Warren Buffett, who holds the No. 2 spot despite enormous charitable donations, are quickly losing ground to Mexico's most-monied man, Carlos Slim Helú. Helú's net worth is up an astonishing $19 billion this year - the single biggest one-year gain in a decade - and is now just $7 billion shy of Gates and $3 billion less than Buffett. In Europe, Russia's mostly young, self-made tycoons are catching up to Germany's often-aging heirs and heiresses. Russia now has 53 billionaires (2 shy of Germany's total), but they are worth $282 billion ($37 billion more than Germany's richest). After a 20-year reign, Japan is no longer Asia's top spot for billionaires: India has 36, worth a total of $191 billion, followed by Japan with 24, worth a combined $64 billion.
India's rich are also marching toward the top of our rankings. Brothers Mukesh and Anil Ambani, who split up their family's conglomerate in 2005, join Lakshmi Mittal, who heads the world's biggest steel company, Arcelor Mittal, among the world's 20 wealthiest. India now has three in the upper echelons, second only to the U.S.
But even in such a prosperous year, 44 people dropped off the list for various reasons.
All our numbers are based on a snapshot of balance sheets taken on Feb. 9, the day we locked in stock prices and exchange rates. So the five executives who took their Fortress Investment Group (nyse) public at 9:30 a.m. on that morning made the cut. Also on the list is Ernest Gallo, founder of E.&J. Gallo Winery, who died on March 6. But our numbers don't reflect the volatility that shook the markets three weeks later. Between Feb. 9 and March 2 the world's stock markets, as measured by the Morgan Stanley All Country World Local Index, fell by 3.7%. Some fortunes (those based on private accumulations of real estate, for example) didn't feel a blip. But some suffered severe damage. One big loser was a Spaniard, Enrique Banuelos, whose fortune fell 30% in four days.
Are there billionaires we don't know about? Surely, yes. For instance, we didn't uncover Ireland's Denis O'Brien, who pocketed $800 million in a junk bond offering, until 13 days after we'd locked in fortunes, so he is not reflected in the rankings.
This list of billionaires is based on an annual ranking of the world's wealthiest people compiled and published by Forbes magazine in March 2007 including some revisions announced by Forbes later in 2007. There are altogether 946 billionaires on this list with 178 newcomers and 17 returning. The total net worth is an estimate measured in United States dollars, based on the closing stock prices and exchange rates on 9 February 2007, with the second and third place rankings updated in April, 2007.
Though Carlos Slim Helú is now listed in second place, due to exchange rates, stock valuations, and the overall impossibility of selling all shares at an equal price, the top three placeholders are statistically indistinguishable.
The combined net worth of the list is US$3.5 trillion, a US$900 billion increase from 2006.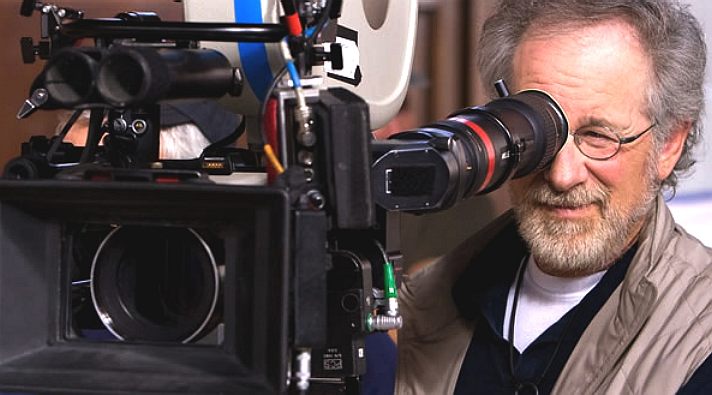 Top Billionaires reported by Forbes and Blomberg
#

Name

Net Worth

Citizenship

Source

.

.

1

Carlos Slim Helú

US$73.0 billion

Telmex, América Móvil, Grupo Carso

2

US$56.0 billion

3

Amancio Ortega

US$55.0 billion

Inditex Group

4

US$52.4 billion

United States

Berkshire Hathaway, Investments

5

Ingvar Kamprad

US$33.0 billion

IKEA, Real Estate

6

Lakshmi Mittal

US$32.0 billion

Arcelor Mittal

7

Sheldon Adelson

US$26.5 billion

United States

Las Vegas Sands

8

Bernard Arnault

US$26.0 billion

France

Louis Vuitton

9

Li Ka-shing

US$23.0 billion

Cheung Kong Holdings, Hutchison Whampoa

10

David Thomson and family

US$22.0 billion

Thomson Corporation

11

Lawrence Ellison

US$21.5 billion

United States

Oracle Corporation

12

Liliane Bettencourt

US$20.7 billion

L'Oréal

13

Prince Alwaleed Bin Talal Alsaud

US$20.3 billion

Kingdom Holding Company

14

Mukesh Ambani

US$20.1 billion

India

Reliance Industries Ltd

15

Karl Albrecht

US$20.0 billion

ALDI

16

Roman Abramovich

US$18.7 billion

Millhouse Capital

17

Stefan Persson

US$18.4 billion

Sweden

Hennes & Mauritz

18

Anil Ambani

US$18.2 billion

Anil Dhirubhai Ambani Group

19

Paul Allen

US$18.0 billion

United States

Microsoft

20

Theo Albrecht

US$17.5 billion

Germany

ALDI

21

Azim Premji

US$17.1 billion

India

Wipro Technologies

22

Lee Shau Kee

US$17.0 billion

Hong Kong

Henderson Land Development

23

Jim Walton

US$16.8 billion

United States

Wal-Mart

24

Christy Walton and family

US$16.7 billion

United States

24

S. Robson Walton

US$16.7 billion

United States

Wal-Mart

26

Sergey Brin

US$16.6 billion

United States

Google

26

Larry Page

US$16.6 billion

United States

26

Alice Walton

US$16.6 billion

United States

Wal-Mart

29

Helen Walton

US$16.4 billion

United States

Wal-Mart

30

Michael Dell

US$15.8 billion

United States

31

Steven Ballmer

US$15.0 billion

United States

Microsoft

31

Kirk Kerkorian

US$15.0 billion

United States

Tracinda Corporation

31

Raymond, Thomas and Walter Kwok

US$15.0 billion

Hong Kong

Sun Hung Kai & Company

34

François Pinault

US$14.5 billion

France

PPR

35

Suleiman Kerimov

US$14.4 billion

Russia

Gazprom, Sberbank

36

Vladimir Lisin

US$14.3 billion

Russia

Novolipetsk Steel

37

Jack C. Taylor and family

US$13.9 billion

United States

Enterprise Rent-A-Car

38

Vladimir Potanin

US$13.5 billion

Russia

Interros

38

Mikhail Prokhorov

US$13.5 billion

Russia

Interros

40

Oleg Deripaska

US$13.3 billion

Russia

Rusal

40

Michael Otto and family

US$13.3 billion

Germany

Otto GmbH

42

Carl Icahn

US$13.0 billion

United States

TWA

42

Abigail Johnson

US$13.0 billion

United States

Fidelity Investments

44

Adolf Merckle

US$12.8 billion

Germany

Phoenix Pharmahandel

45

Barbara Cox Anthony

US$12.6 billion

United States

Cox Enterprises

45

Anne Cox Chambers

US$12.6 billion

United States

Cox Enterprises

45

Mikhail Fridman

US$12.6 billion

Russia

Alfa Group

48

Vagit Alekperov

US$12.4 billion

Russia

LUKoil

49

Charles Koch

US$12.0 billion

United States

Koch Industries

49

David Koch

US$12.0 billion

United States

Koch Industries

51

Silvio Berlusconi and family

US$11.8 billion

Italy

Fininvest

52

Nasser Al-Kharafi and family

US$11.5 billion

M. A. Kharafi & Sons

52

Leonardo Del Vecchio

US$11.5 billion

Italy

Luxottica

54

Alexei Mordashov

US$11.2 billion

Russia

Severstal

55

Duke of Westminster and family

US$11.0 billion

United Kingdom

Grosvenor Group

55

Spiro Latsis and family

US$11.0 billion

EFG Bank Group

55

Birgit Rausing and family

US$11.0 billion

Switzerland

Tetra Laval

58

Forrest Edward Mars, Jr.

US$10.5 billion

United States

Mars, Incorporated

58

Jacqueline Mars

US$10.5 billion

United States

Mars, Incorporated

58

John Mars

US$10.5 billion

United States

Mars, Incorporated

61

Viktor Vekselberg

US$10.4 billion

Russia

Renova Group

62

Serge Dassault and family

US$10.0 billion

France

Dassault Group

62

Charles Ergen

US$10.0 billion

United States

EchoStar Communications Corporation

62

Michele Ferrero and family

US$10.0 billion

Italy

Ferrero SpA

62

Naguib Sawiris

US$10.0 billion

Orascom Telecom Holding

62

Kushal Pal Singh

US$10.0 billion

India

DLF Group

62

Alain and Gerard Wertheimer

US$10.0 billion

France

Chanel

68

Susanne Klatten

US$9.6 billion

Germany

Altana

69

Philip Knight

US$9.5 billion

United States

69

Sunil Mittal and family

US$9.5 billion

India

Bharti Telecom

71

John Kluge

US$9.1 billion

United States

Metromedia

71

Vladimir Yevtushenkov

US$9.1 billion

Russia

Sistema

73

Rupert Murdoch

US$9.0 billion

United States

News Corporation

73

Hans Rausing

US$9.0 billion

Sweden

Tetra Laval

73

Reinhold Würth

US$9.0 billion

Germany

Würth

76

Ernesto Bertarelli

US$8.8 billion

Switzerland

Serono

76

Pierre Omidyar

US$8.8 billion

United States

eBay

78

Maria-Elisabeth and Georg Schaeffler

US$8.7 billion

Germany

Schaeffler Group

79

Rafael del Pino and family

US$8.6 billion

Spain

Ferrovial

80

Donald Bren

US$8.5 billion

United States

Irvine Company

80

George Kaiser

US$8.5 billion

United States

BOK Financial Corporation

80

George Soros

US$8.5 billion

United States

Soros Fund Management

83

Nikolai Tsvetkov

US$8.4 billion

Russia

Nikoil Financial

83

August von Finck

US$8.4 billion

Germany

Allianz

85

Dan Duncan

US$8.2 billion

United States

Enterprise Products

86

Mohammed Al Amoudi

US$8.0 billion

Saudi Arabia
Ethiopia

Corral Petroleum Holdings

86

Abdul Aziz Al Ghurair and family

US$8.0 billion

United Arab Emirates

MashreqBank

86

Kumar Birla

US$8.0 billion

India

Aditya Birla Group

86

German Khan

US$8.0 billion

Russia

Alfa-Eco

86

Iskander Makhmudov

US$8.0 billion

Russia

Uralskaya Gorno-Metallurgicheskaya Kompaniya

86

Sumner Redstone

US$8.0 billion

United States

National Amusements

86

Shashi and Ravi Ruia

US$8.0 billion

India

Essar

93

Philip Anschutz

US$7.9 billion

United States

The Anschutz Corporation

93

Galen Weston and family

US$7.9 billion

Canada

Associated British Foods

95

Enrique Bañuelos

US$7.7 billion

Spain

Astroc

96

Stefan Quandt

US$7.6 billion

Germany

97

Maan Al-Sanea

US$7.5 billion

Saad Group

97

Edward Johnson III

US$7.5 billion

United States

Fidelity Investments

99

Sulaiman Al Rajhi

US$7.4 billion

Saudi Arabia

Al-Rajhi Bank

100

Donald Newhouse

US$7.3 billion

United States

Condé Nast Publications

100

Samuel Newhouse Jr

US$7.3 billion

United States

Condé Nast Publications
Acknowledgments

Monir Barakat, Wafra Investment Advisory Group; J. M. Degen & Co.; Andriy Dmytrenko, Dragon Capital, Kiev; Euromonitor; Alaric Hu, Bank of America; Ignatov & Co. Group; John S. Mason, Stephen Mason Associates; Millennium Capital; S&J, Korea; Planet Retail, London; Renaissance Capital; Edward W. Townshend, Colliers Jackson-Stops; Jim Wagoner, United Country Lambert Realty; Zawya Research Database; Finn Øystein Bergh, Kapital magazine; Ketil Skjak, real estate analyst, SEB Enskilda
LINKS and REFERENCE
The Guardian 2014 september ockefeller-heirs-divest-fossil-fuels-climate-change
International Accumulation of Foreign Reserve currencies
| Currency | 1997 | 1998 | 1999 | 2000 | 2001 | 2002 | 2003 | 2004 | 2005 | 2006 | 2007 |
| --- | --- | --- | --- | --- | --- | --- | --- | --- | --- | --- | --- |
| | 65.2% | 69.3% | 70.9% | 70.5% | 70.7% | 66.5% | 65.8% | 65.9% | 66.4% | 65.7% | |
| | - | - | 17.9% | 18.8% | 19.8% | 24.2% | 25.3% | 24.9% | 24.3% | 25.2% | |
| German Mark | 14.5% | 13.8% | - | - | - | - | - | - | - | - | |
| | 2.6% | 2.7% | 2.9% | 2.8% | 2.7% | 2.9% | 2.6% | 3.3% | 3.6% | 4.2% | |
| | 5.8% | 6.2% | 6.4% | 6.3% | 5.2% | 4.5% | 4.1% | 3.9% | 3.7% | 3.2% | |
| French franc | 1.4% | 1.6% | - | - | - | - | - | - | - | - | |
| | 0.4% | 0.3% | 0.2% | 0.3% | 0.3% | 0.4% | 0.2% | 0.2% | 0.1% | 0.2% | |
| Other | 10.2% | 6.1% | 1.6% | 1.4% | 1.2% | 1.4% | 1.9% | 1.8% | 1.9% | 1.5% | |
| | | | | | | | | | | | |
| | | | | | | | | | | | |
| | | | | | | | | | | | |
| | | | | | | | | | | | |
| | | | | | | | | | | | |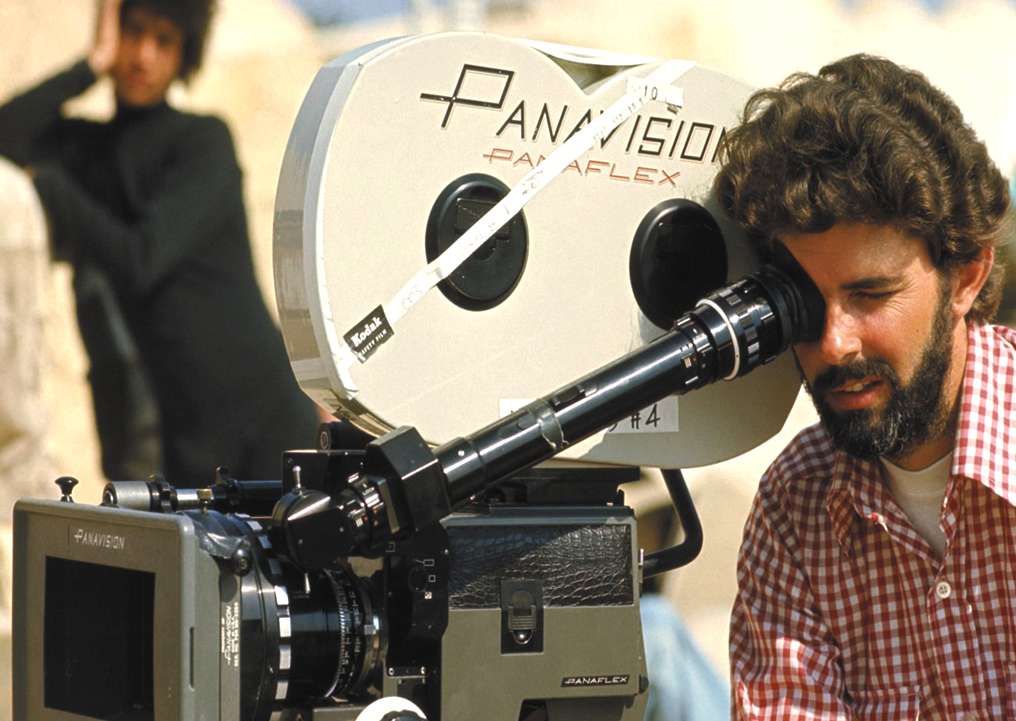 MONEY FINDER