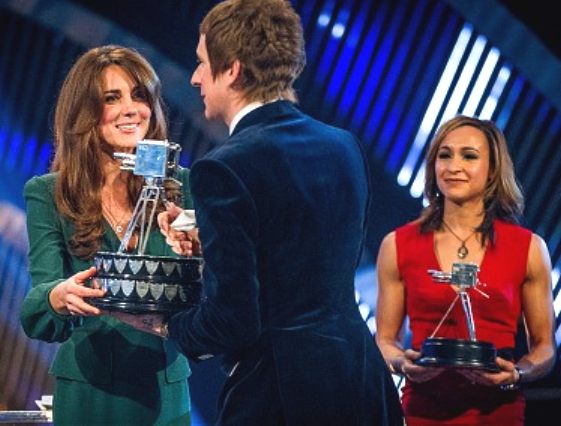 Duchess of Cambridge, Bradley Wiggins and Jessica Ennis
DECEMBER 2012
The BBC sports personality of the year award went to Bradley Wiggins. All 12 finalists could easily have won this award in any other year. Really, how were you able to choose between them? The result lifted the bad taste from last year when no women were nominated, and well finally put to rest the bad memories of the 90s when Damon Hill seemed to win every time. In 2011, the total number of votes cast was 341,959; last night, Wiggins alone took nearly half a million and the total vote was more than 1.6m. The watching public seem to interact more these days - witness Strictly Come Dancing and other reality shows.

The winner, Bradley Wiggins, actually has a personality. Bradley Wiggins gave his victory speech watched by the Duchess of Cambridge. Only bores moan that "Sport personality" is an oxymoron, especially in the era of Ellie Simmonds, Mo Farah and Nicola Adams. It was always going to be Wiggins' night though, from his loose-cannon opening appearance which caused "Susan" Barker to look distinctly uneasy, to a reminder of his astounding achievements this year. Not to mention the velour suit. If he is now predictably brilliant on the bike, he is thrillingly unpredictable off it. Even his wife, Cath, was caught by the cameras cringing and mouthing something along the lines of, "Oh no," as her husband took the microphone for his acceptance speech.
Jessica Ennis didn't win, but she came a lot closer than she thought. Glamorpus Ennis dressed in red picked up 23 per cent of the votes. Tour de France victor and Olympic gold medallist Bradley Wiggins collected the big prize with nearly half a million votes, equating to 30 percent of the total.

Wiggins was indeed a great winner, and he graciously acknowledged the caliber of the female Olympic gold heptathlon champion during his laconic acceptance speech. Touchingly he attributed his win to his grandmother and her prolific redial finger, that he claimed made the crucial difference.
Exercise is good for us, it keeps our bodies healthy and fit. Sport is exercise in the form of a set of rules, or a game between two of more players. There are of course, one or two exceptions where players compete against the clock. Any sort of game generates competition between the players, hence skill comes into play, and this is all part of keeping us fit for our purpose.
Our modern purpose is far removed from our basic hunting instincts. Although, in most sports almost all the skills required for the hunt are necessary. We would normally be competing against our quarry, but now compete against one another. A good eye, or rather two, for accurate placing of balls, arrows, javelins, or for estimating speed and distance is just as important as it ever was. Stamina, for the chase and speed to catch our quarry is also vital. But the one thing we use when playing (or hunting) that other animals can't match, is our brain.
A lot of sport these days has become big business and highly complex. What started as two teams kicking a leather ball from one end of the village to the other in merry olde England, has become a major league sponsorship driven event the world over. Most sports have now gone this way, and even the Olympics is an event where the hosting country stands to reap big rewards. This does not diminish the efforts of those involved. Indeed, it may bring things full circle. For it is the same hunting skills that are now making footballers and tennis champions rich beyond their dreams - that is perhaps the modern day equivalent of the kill - the jackpot is an intellectual kill: money.
Consider this: we think that the reactions and skill level of out best human sportsmen and women are good, but in the digital age, a computer program is millions of times faster and more accurate. In the animal kingdom, reflexes, strength, vision, smell, hearing and taste are surpassed in human terms. Yet the DNA code that makes those animals superior, is the same as ours. Thus, using genetic engineering we could produce super athletes - who could not of course compete, for gene testing would disqualify those athletes who proved positive. But, we cannot ignore what is possible and possibly inevitable for the future of the human race.
If, on top of the genetic superlatives we were to digitally turbo boost the brain, that indeed would be a super-human.
A - Z SPORTS INDEX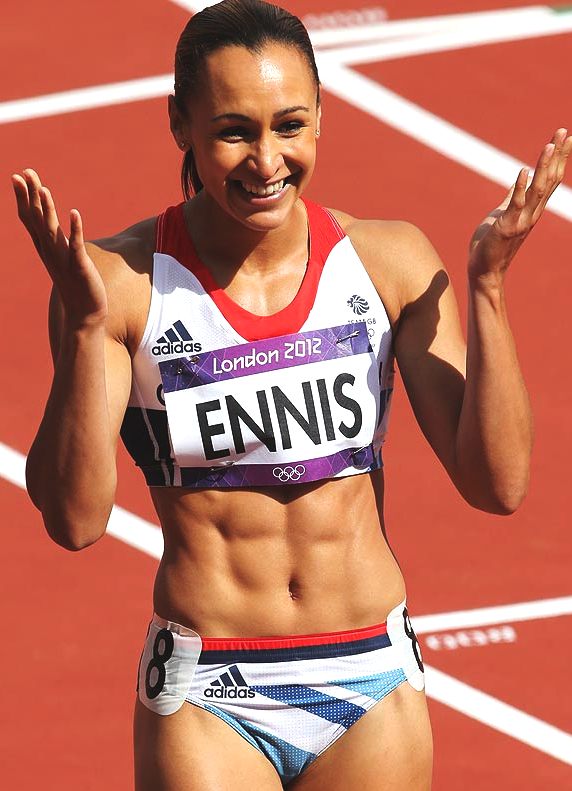 WORLD CUP TEAMS
TOP UK FOOTBALL CLUBS
LOCAL UK TEAMS 2013
TOP FOOTBALL PLAYERS
LINKS :
International Olympic Committee (IOC) - History, profiles, current news, Olympic sports
Official site of the 2004 Athens Olympics
Olympic Almanac - A lot of hard-to-find information, such as Olympic logos and mascots.
Olympic Studies Centre - Includes a directory of Olympic research, forums, and helpful links.
U.S. Olympic Committee - An excellent site, full of information on all Olympic sports.
Keyword Spy www.solarnavigator.net
The Guardian BBC sports personality of year 17 December 2012
Telegraph BBC Sports Personality 2012 should have been Jessica and Bradley
| | |
| --- | --- |
| Chariots of Fire - Youtube | Rocky - Youtube |
| Kickboxer - Youtube | Robocop - Youtube |