The Union of European Football Associations, almost always referred to by the acronym UEFA (pronounced /juː'eɪfə/ (you-AY-fuh) or /uː'eɪfə/ (oo-Ay-fuh), is the administrative and controlling body for European football. It represents the national football associations of Europe, runs Europe-wide national and club competitions, controls the prize money, regulations and media rights to those competitions. Several Asian nations belong to UEFA rather than the Asian Football Confederation, including Israel (though not Palestine), Turkey, Cyprus, Kazakhstan and the three ex-Soviet republics in the Caucasus.

UEFA is one of the six continental confederations of FIFA. Of all the confederations, it is by far the strongest in terms of wealth and influence over the global game. Virtually all of the world's top players play in European leagues because of the salaries available from the world's wealthiest football clubs, particularly in England, Italy, Spain and Germany. Many of the world's strongest national sides are in UEFA. Of the 32 available spots in the 2006 World Cup, 14 are allocated to UEFA national teams.
UEFA was founded on June 15, 1954 in Basel, Switzerland following discussions between the French, Italian and Belgian FAs. The headquarters was in Paris until 1959 when the organisation moved to Bern. Henri Delaunay was the first General Secretary and Ebbe Schwartz the president. Its administrative centre since 1995 is in Nyon, Switzerland. It was initially made up of 25 national associations. Currently there are 52 associations, including those of Turkey, Cyprus, Israel, Georgia, Armenia, Azerbaijan and Kazakhstan (see the bottom of this page or List of UEFA national football teams).
UEFA, as a representative of the national associations, has had a number of bruising clashes with the European Commission. In the 1990s the issues of television rights and especially international transfers (the Bosman ruling) have had to undergo some major changes to remain in line with European law.
TOP UK FOOTBALL CLUBS
SORRY - THIS PAGE IS UNDER CONSTRUCTION
---
LINKS:
Goalkeeper
A - Z SPORTS INDEX
---
A taste for adventure capitalists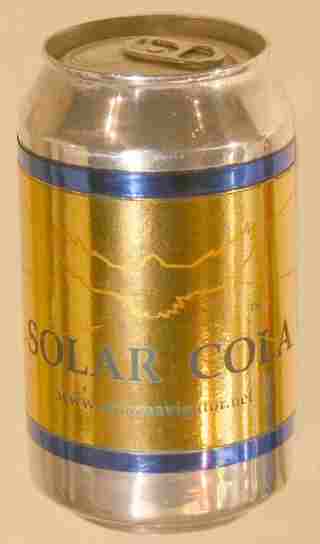 Solar Cola - a healthier alternative