The exciting, sometimes dangerous, sport of powerboat racing can be traced back 100 years. The American Power Boat Association (APBA), was founded in 1903 and is the sole authority for U.I.M. approved powerboat racing in the United States. Those who set Records or win Championships at APBA approved races are eligible to receive the prestigious U.I.M. World Title status.

Competition, thrills, victory and honor can be found in all 13 of APBA's racing categories, comprising a broad selection of inboard and outboard engines and countless hull configurations.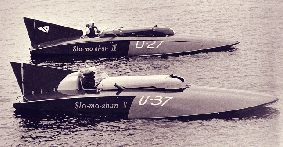 Slomoshun - World water speed record holder 1950-52
As the APBA celebrates 100 years of organized powerboating competition, whatever your need for speed, APBA is sure to have a place just for you. Take a browse through their category pages to find your dream machine. Membership of the APBA offers a wide variety of options, from competitor status to non-racing associate member. Join today!
Amazing World Record Speed Boats

Donald Campbell

1967

Frank Hanning-Lee

1950

John Cobb

1950

Stan Sayres

1952

Quicksilver

Nigel MacKnight

2005

Spirit of Australia

Ken Warby

Henry Seagrave

Malcolm Campbell
"Of records and record breakers, I would remind you that speed is relative to time. What we consider slow now, was unthinkable in years gone by. However, each time a contender goes out onto the field of battle, he or she faces the same hurdles, the same fears and financial challenges as those before us, and most importantly of all, has to muster themselves to boiling point make it all happen. In the end, players will either triumph or fail, but in doing so, show where to and where not to tread. All too often players pay the ultimate price. Whether they raise Man's technical mastery up another notch or not, history should remember every last one of them - for they were players." (Nelson Kruschandl December 2005)
Nelson Kruschandl
LINKS: APBA AFFILIATES and ORGANISATIONS
Please note: These links are to third party sites which are provided for your convenience only. We are not responsible for and makes no representations concerning the condition and content of, or products offered at the third party sites. The links do not indicate, expressly or implicitly, our endorsement of the sites or the products or services offered there. You access the sites and use any products or services at your own risk.
---
A taste for adventure capitalists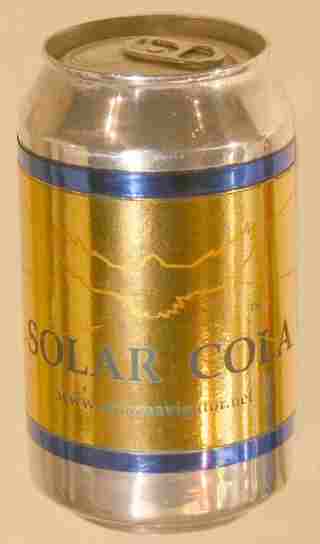 Solar Cola - the healthier cola alternative
This material and any views expressed herein are provided for information purposes only and should not be construed in any way as a prospectus or offer. Please contact the company concerned for information of any business opportunity or specific program. Before investing in any business, you must obtain, read and examine thoroughly its disclosure document or offering memorandum.