THE TRAINERS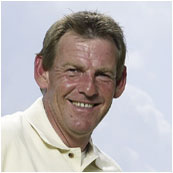 Tim Stockdale: Head Trainer
Tim has represented Great Britain on 34 occasions on Nations Cup Teams so this man can teach our riders a few things about preparing for competition.
Tim set his sights on a show jumping career aged just seven and went straight into working with horses after school. He has had plenty of success as a rider, making the World Equestrian Games team in 2002, but is even better known as a trainer. Stockdale horses, The Frog, Mighty, McGuigan, Santa's Echo, Interview, Glenwood Springs and Wiston Bridget have all become star performers in the show jumping rings of Britain and Europe.
Tim now runs his own yard in Northamptonshire, with his wife Laura, a BHS qualified instructor. When Tim is not competing himself he's busy with tuition and demonstrations, but he hasn't forgotten that childhood dream of competing for Olympic gold.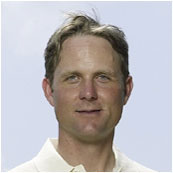 Fredrik Bergendorff
Fred and his eight-year-old grey Holstein, Baretto, are one of show jumping's most promising pairs, having claimed top honours in the Horse of the Year Show Newcomers Final in 2004.
Fred first arrived in the UK from his native Sweden in 1987 and later took up a position with eventing and show jumping Olympian, Mark Todd. During this time Fred was coached not only as a rider but as a trainer of other riders too.
An early highlight in Fred's career was winning gold at the European Eventing Championships in 1993 as a member of the Swedish team. Since then, as well as pursuing his show jumping career, Fred has started his own business and has gone on to successfully produce numerous horses both for eventing and show jumping.
Fred also studies sports psychology in relation to coaching methods, so he's perfectly qualified to get our competitors psyched up for victory.
Mia Korenika
Mia Korenika is a competing show jumper and BSJA accredited coach who was twice part of the England under 21 show jumping team.
She went on to numerous successes at national level, including being placed 2nd in 2004's Esengroup Stakes, a 1.4m International qualifier.
Mia trained with the best in the business. At the age of 16 she went out to New Zealand to train with Olympic show jumpers Ann and Harvey Wilson.
Then it was off to Germany to be 'in-house' rider and assistant yard manager for Nelson Pessoa, one of the world's top international show jumpers.
Mia has also had great success as a trainer herself, achieving her equine qualifications in 1998. She now teaches at Moulton College in Northampton and runs her own livery and training yard where she works with young riders and successfully produces top quality jumping horses for the national and international circuits.
Meanwhile she continues to compete in the UK and around the world.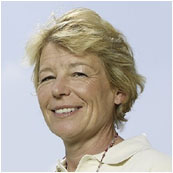 Mary-Ann Trevor-Roper
Mary-Ann has been training and teaching for over 25 years. From kids' summer camps to national teams, Mary-Ann has coached them all, and her vast experience is bound to be an invaluable asset to our novice riders.
Over the years she has worked her way across the United States, coached the Greek team for the Pan Hellenic Games and in the UK, had a very successful partnership with international event rider Nigel Taylor. Mary-Ann now concentrates on teaching at show jumping and eventing clinics across the country, specialising in juniors and young riders.
Mary-Ann is no stranger to television. Along with Head Trainer Tim Stockdale she was once a mentor in Channel 4's Faking It, where she transformed a nightclub dancer into show jumper in just one month. Can she work her magic here?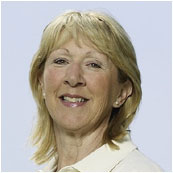 Jenny Ward
Jenny has been running her own riding school, Brampton Stables, in Northamptonshire for 23 years. She fell in love with horses as a teenager and would regularly ride and help out at her local stables. She trained at the highly respected Porlock Vale school in Somerset where she started to event.
Now accredited by the BHSI - one of the highest accreditations a trainer can achieve - Jenny specialises in dressage and trains riders in balance and position. So she'll be making sure our show jumpers stay firmly in the saddle while they master the basic moves.
Jenny is an examiner and judge for the British Horse Society and one of the chief selectors for the pony dressage team, but she still finds time to ride. She has competed twice at the National Championships on horses she has trained up herself.
We'll see if our show jumpers are as well behaved as her trusty steeds.
---
SPORT RELIEF NEWS
---