THE JUDGES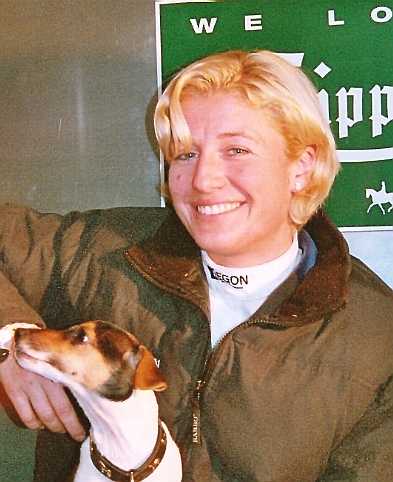 Jessica Kürten
Jessica, 36, has managed to jump her way to the top of the FEI World Ranking List. Currently world No.1 female jumper and No.2 overall (out of over 1,600 riders), Jessica definitely knows a thing or two about being a winning rider.
Born in County Antrim but now living in Germany, she competes with the Irish international team. Jessica says the highlight of her career was winning the gold medal at the European Championships in 2001, but she has racked up plenty of titles since then, this year, picking up first place at four major events including the Dubai Grand Prix where she scooped show jumping's top prize of £170,000.
What makes a winning rider? According to Jessica, born talent is essential - and that's something she should know about - but ultimately it's down to the hard work of the rider and the trainer to turn potential into real success.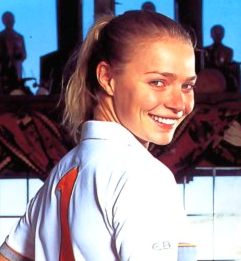 Jodie Kidd
Jodie may be best known as a model but horses are her real passion. As a teenager she was a serious show jumper, until the demands of her catwalk career took over. But after a five-year break she was back in the saddle, this time playing polo, and at the age of 22 was part of Great Britain's winning team at the Women's World Championship.
It's in her blood. Jodie's father, Johnny, is an Olympic equestrian who represented Great Britain in both show jumping and polo, her brother Jack played in the national polo team and her sister Jemma, now a top make-up artist, represented Britain in dressage at the tender age of 12.
Now 27, Jodie is a fixture at all the major equestrian events, and despite a clutch of sporting hobbies including golf and motor racing, riding comes out on top. "Galloping in the forest or on the beaches of the Caribbean is my greatest happiness," she says.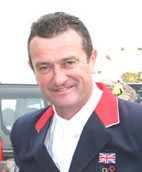 Robert Smith
British Open Show Jumping champion Robert Smith is the son of legendary and controversial show jumper Harvey Smith. But Robert doesn't need to bask in reflected glory - his sporting record stands up in its own right. At the age of just 15, Robert took first place at the Great Yorkshire Grand Prix, and at 17 went on to become the youngest ever winner of the prestigious King George V Gold Cup at the Royal International Horse Show.
In more recent years he has won an amazing seven classes at the Horse Of The Year Show (2000), was the only British rider to qualify for the World Cup Final in Las Vegas (2003) and was awarded a World Cup Silver Medal for 100 starts in World Cup competitions.
Outside of riding, Robert likes boxing, the Rolling Stones and Leeds United. He has also released a DVD called Training the Rider To Win - better get our show jumpers a copy!
---
SPORT RELIEF NEWS
---