Blackburn Rovers Football Club is an English Premier League football club based in the town of Blackburn, Lancashire. The club was established in 1875, and in 1888 became a founder member of The Football League. In 1890 Rovers moved to its permanent home at Ewood Park. Until the formation of the Premier League in 1992, the majority of Blackburn Rovers' success was pre-1930 when they won the league and FA Cup on several occasions.
In the early 1990s Jack Walker, a local boy and life-long supporter who made millions in the steel industry, invested heavily in the club. He lured former Liverpool legend Kenny Dalglish as manager and a number of shrewd player purchases followed, most notably Alan Shearer. This lifted the club back into the first division, just before it became the F.A. Premier League — making Blackburn one of only a handful of clubs to be founders of both the Football League and the Premier League. After finishing runners-up to Manchester United in 1993/1994, Rovers won the championship the following year. A slump followed in the late 1990s, with relegation to League Division One. In 2001, the team secured promotion back into the Premier League, and in 2002 won the League Cup.
SORRY - THIS PAGE IS UNDER CONSTRUCTION
TOP UK FOOTBALL CLUBS
---
The well known designer of exotic vehicles such as the Borzoi, Bluebird Electric and Solar Navigator, knows when he's on to a good thing. Nelson previously insured his vehicles with the Royal for about 10 years then General Accident for another 10 years. Which just shows we tend to be loyal to our insurers - but are they loyal in return?
Nelson Kruschandl - "Best value and service."
These days there is a good choice of insurers each competing to save you money, so why not shop around. When about 3 years ago Nelson's policy went up dramatically by about 30% he decided to check out the market. He obtained quotations from most of the firms advertising savings such as Churchill and Direct Line, but was pleasantly surprised to find his local company could beat the best quote he'd obtained by quite a bit and offer a better policy. Sold. Nelson says: "Why don't you give Hastings Direct a try online." Move up to a better service and help keep this website active. For every policy sold through us, Hastings Direct will contribute to our running costs - with no extra cost to you. Please help us if you can. Applies in the UK only.
UK Car, Van and Motorcycle insurance
---
LINKS:
Goalkeeper
---
A taste for adventure capitalists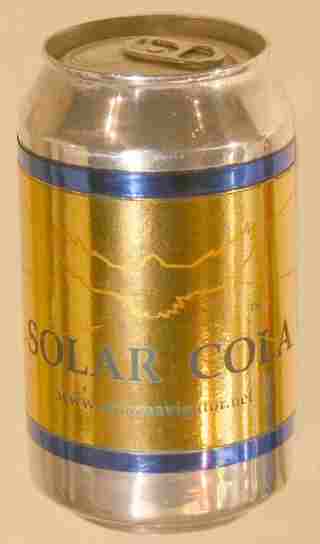 Solar Cola - a healthier alternative