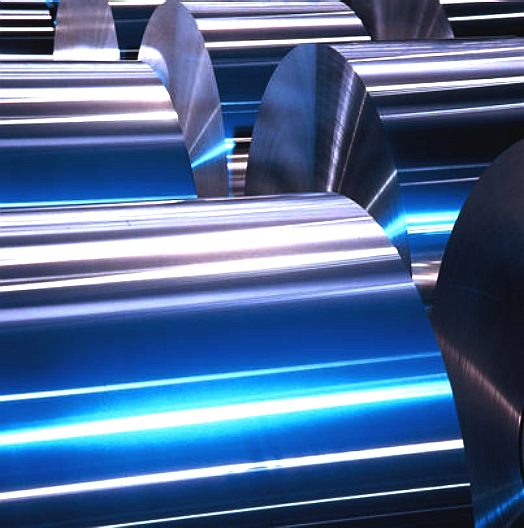 Created and patented by Pechiney Marine, Sealium 5383 optimises the overall productivity of shipbuilders and the performance of vessels in general as it makes them more robust, safer, and user-friendly. In just a few years, Sealium has become the international industry reference for fast ferries.
| | | | | | | | | | | | |
| --- | --- | --- | --- | --- | --- | --- | --- | --- | --- | --- | --- |
| % | Si | Fe | Cu | Mn | Mg | Cr | Zn | Ti | Zr | other (max) | Al |
| min | | | | 0.7 | 4.0 | | | | | each : 0.05 | Remainder |
| max | 0.25 | 0.25 | 0.20 | 1.0 | 5.2 | 0.25 | 0.40 | 0.15 | 0.20 | total : 0.15 | |
Applications
Sealium may be used wherever a stronger welded aluminum structure is desired, from hulls to superstructures. Marine structures benefit from the excellent corrosion resistance offered by Sealium . Smaller boats (< 50m) benefit from improved scantlings, which translate into structural weight savings on patrol craft, increased strength on work boats or added interior space in luxury yachts. Larger vessels (> 50m) profit from the increased strength and improved fatigue behavior of Sealium . Cruise ship superstructures can be lightened further while improving stability and not compromising strength or corrosion resistance.
Advantages
15 % higher welded yield strength than standard 5083 alloy:

Increased margin of safety from same scantlings.

Significant weight savings from reduced or modified scantlings.

Proven improved corrosion resistance.

Increased fatigue strength.

Same usage properties as 5083 alloy:

Formability: same cutting, bending and shaping.

Welding: no change in welding procedure, consumables or heat deformation.
Corrosion Resistance
Marine grade Sealium is tested as per ASTM B209, and therefore capable of exhibiting no evidence of exfoliation corrosion. Intergranular corrosion (IGC) and stress corrosion (SCC) tests (Interacid test and ASTM G44) as well as ASSET tests (ASTM G66) on base and welded metal samples of Sealium show significantly better corrosion resistance than standard 5083-H116. Accelerated (artificial ageing for 7 days at 100¡C) and natural exposure (marine atmosphere and immersion) as well as experience have proven the long term corrosion resistance of Sealium to be markedly improved over that of 5083-H116.
Type Approval
Sealium 5383 Sheets/Plates have been approved by the major classification societies :
American Bureau of Shipping, USA (ABS)

Bureau Veritas, France (BV)

Det Norske Veritas, Norway (DNV)

Germanisher Lloyd, Germany (GL)

Lloyd's Register of Shipping, UK (LR)

Registro Italiano Navale, Italy (RINA)
Other Alloys Available: 5083 5086 5754 6005a 6061 6082
Production H116 and H321 tempers are ASSET tested as per ASTM G66 / ASTM B209, and therefore capable of exhibiting no evidence of exfoliation corrosion. Intergranular corrosion (IGC) and stress corrosion (SCC) tests (Interacid test and ASTM G44) as well as ASSET tests on base and welded metal samples of 5383 show significantly better corrosion resistance than standard 5083. Accelerated (artificial ageing for 7 days at 100°C), natural exposure (marine atmosphere and immersion) and experience have proven the long term corrosion resistance of 5383 to be markedly improved over that of 5083.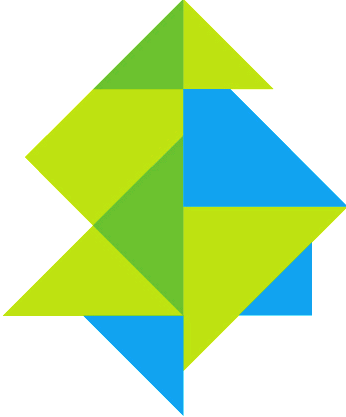 CONSTELLIUM INNOVATION

At their Voreppe (France) research and development center (CRV), Constellium develop new alloys and processes, and partner with customers to address their challenges and tackle ground-breaking materials projects.

The R&D partnership process starts where our Customer Application Engineers work with customers to evaluate their present and future materials challenges. Where necessary, scientists and engineers from the CRV can intervene to overcome customer challenges.

The CRV is equipped to take new ideas through to the pre-production phase. To this end, it has facilities for intermediate-scale mechanical testing, detailed design, part manufacturing and micro-structural characterization.

Constellium's scientists and engineers are experienced in solving materials challenges. Their achievements include the pioneering AIRWARE™ technology for optimizing aircraft production processes.

Constellium is renowned for developing and producing best-in-class aluminium products and solutions. They work in close partnership with leading research laboratories and universities for R&D, creative processes and cross-pollination.

Their Voreppe French research center works closely with the 3A Technology and Management laboratory in Neuhausen (Switzerland) and the ViaMéca mechanical engineering research cluster (France).

A strategic partnership was established with the École Polytechnique Fédérale de Lausanne (EPFL) in Switzerland. The aim is to accelerate the technical and commercial development of lightweight materials for applications in the aerospace, automotive, construction, building and transportation sectors.

As part of this cooperation agreement, Constellium and the EPFL have created a professorship, reinforcing their commitment to collaborative innovation. In September 2010, Francesco Stellacci was appointed full professor at the Institute of Materials Science for the Supramolecular Nanomaterials and Interfaces Laboratory.

Stellacci has made many significant contributions in nanoscience and nanotechnology, as well as in the science of supramolecular materials. Among his many pioneering projects, he is well known for developing supramolecular nanostamping.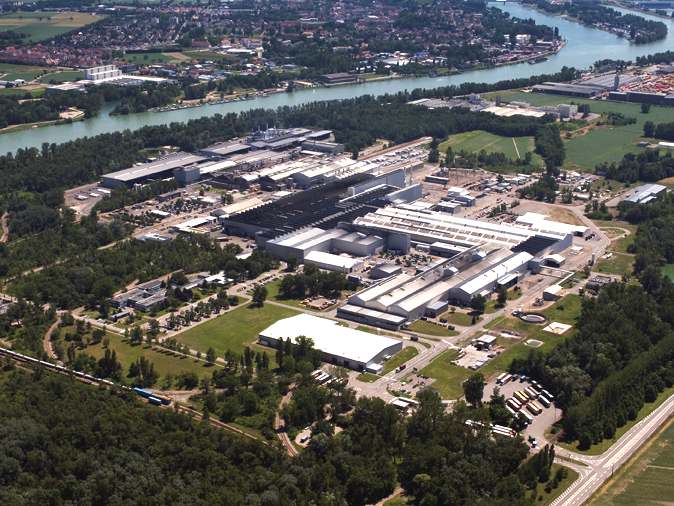 COLLABORATIVE RESEARCH

Constellium's technological partnerships generate important innovation opportunities, foster new ideas, and ensure their R&D is aligned with market needs. Such partnerships help create a broader scientific network dedicated to discovering novel approaches to industry challenges and developing emerging technological concepts.

By involving a number of PhD and MSc students in academic laboratories and in industrial internships at Constellium sites, they create job opportunities for talented scientists and engineers and train the innovators of the future.

Sixty percent (60%) of the 75 scientists at Constellium's CRV hold doctorates, principally in materials science and engineering, process engineering, mechanical engineering and chemistry. Constellium has established partnerships with 35 research laboratories around the world.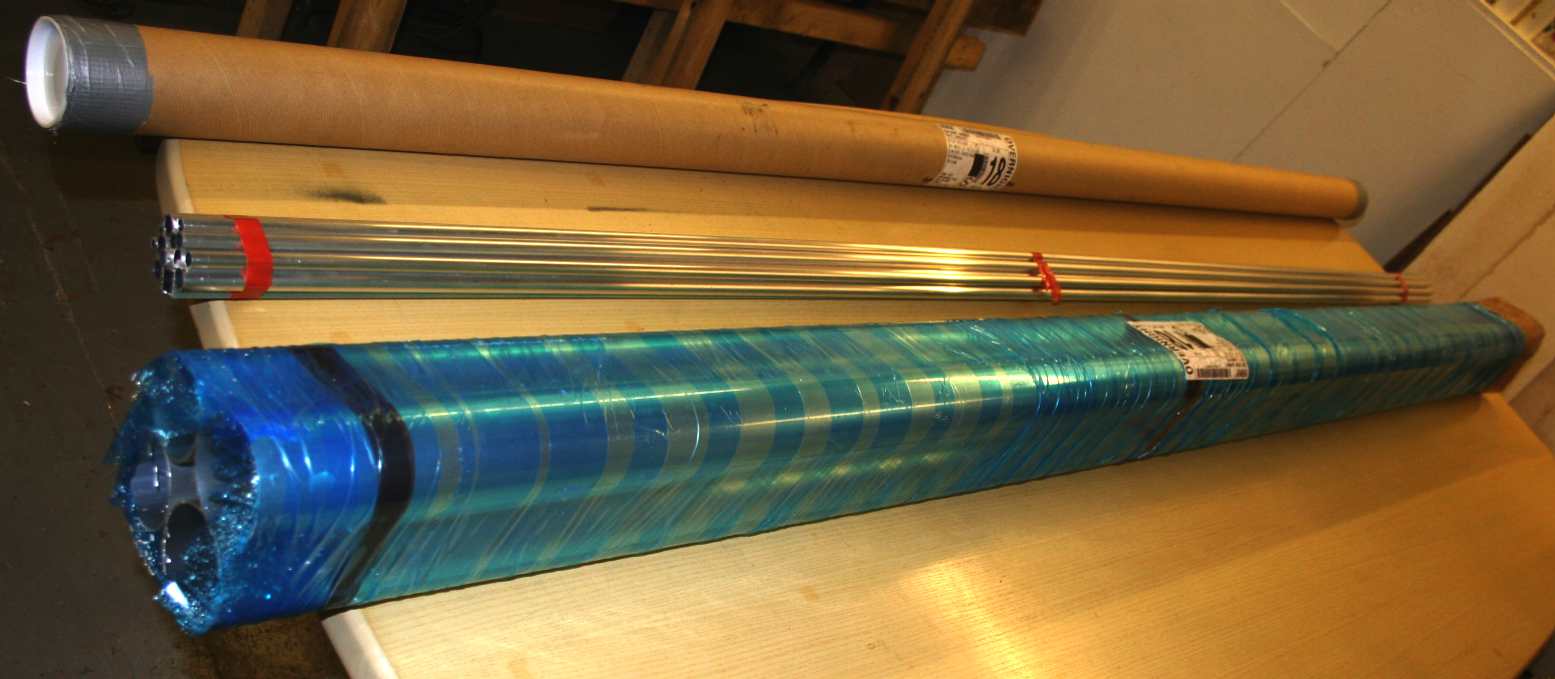 STRENGTHENING LEADERSHIP

Constellium continuously work to bolster their market standing by promoting the benefits of aluminium applications, particularly in terms of weight, performance, formability and sustainability. They aim to become the leading provider of functional surfaces that address energy efficiency and sustainability issues and strengthen our leading positions in can stock and closures. We also seek to grow in the automotive market, providing original equipment manufacturers with the expertise they require for their changing needs.

Toward these goals, they have around 1900 employees based in world-class rolling and recycling facilities in Neuf-Brisach (France) and Singen (Germany), their state-of-the-art R&D center in Voreppe (France), and a team in Neuhausen (Switzerland). Customers may rely on this dedicated team.

Their engineers work with customers and universities to develop new products that drive innovation, for example with applications for solar surfaces, cutting-edge packaging and heat exchangers, equipment parts and BIW in the automotive sector.

Constellium's Neuf-Brisach facility (France) is Europe's only integrated aluminium state of the art rolling, finishing and recycling facilitiy, while Constellium's Singen facility (Germany) provides industry leading cycle times.
CONTACTS
Constellium Headquarters
Washington Plaza
40-44, rue Washington
75008 Paris
France
Tel: +33 (0)1 73 01 46 00
http://www.constellium.com/aluminium-company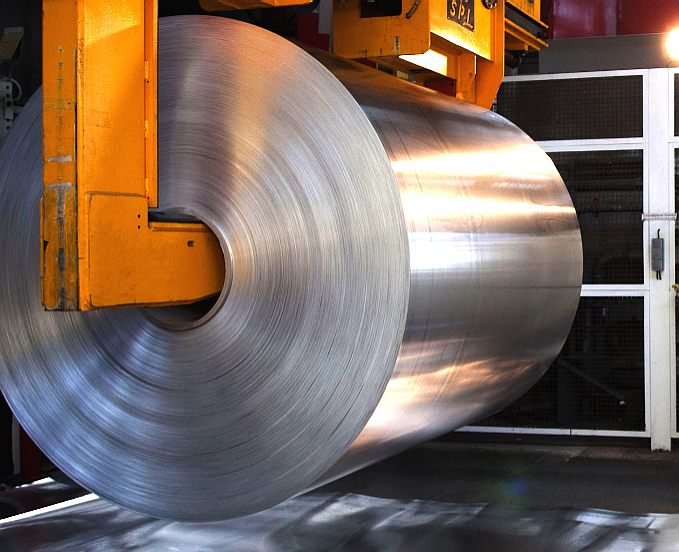 Transporting a coil of sealium aluminum
Pechiney Wins Three Aluminum Deals
LONDON, July 24, 2002 (Reuters) - French aluminium producer Pechiney said on Wednesday it would provide environmentally friendly metal production technology for three of the world's major expansion projects.
The company, which is the world's sixth largest aluminium producer, said in a statement that in the last quarter, it had won contracts to supply its new AP30 potline technology to aluminium expansions in the Middle East, South Africa and Quebec.
Pechiney will provide its services to Aluminium Bahrain, which is adding 308,000 tonnes to its existing capacity of 500,000 tonnes a year and BHP Billiton's 132,000-tonne expansion at its Hillside smelter in South Africa.
The third project is the 302,000-tonne expansion at the Aluminerie Alouette Inc smelter in Canada, which belongs to a consortium that includes Alcan Inc (20 percent), Austria Metall (20 percent), and Norsk Hydro (20 percent) among others.
"Over 80% of new aluminium smelting facilities commissioned worldwide in recent years use Pechiney technology," said Jean-Dominique Senard, senior executive vice president Pechiney Aluminum Metal.
Pechiney's AP30 cells help to cut harmful emissions fromn the aluminium production process.
The company also competes with other major world aluminium producer such as world number one Alcoa Inc or Norsk Hydro of Norway to supply its cell technology to green and brownfield projects.
Pechiney, which supplies three percent of the world's 27 million tonnes of aluminium, said it was also supplying AP30 technology to BHP Billiton's expansion of its Mozal smelter in Mozambique, which is increasing to some 500,000 tonnes from 250,000 tonnes at present and is one of the most efficient smelters in the world.
The company added that it will overhaul an anode baking furnace for Norsk Hydro's recently acquired 150,000-tonne Kurri Kurri smelter in Australia.
French aluminum group Pechiney wrapped up a US$208 million deal to expand Venezuela's state-owned bauxite and alumina producer Bauxilum. Pechiney plans to spend US$108 million to expand production capacity to 2 million tons within three years, up from the current 1.7 million tons. The deal stems from an agreement last December with state holding companies Corporacion Venezolana de Guyana (CVG) and Corporacion Aluminios de Venezuela (CAV).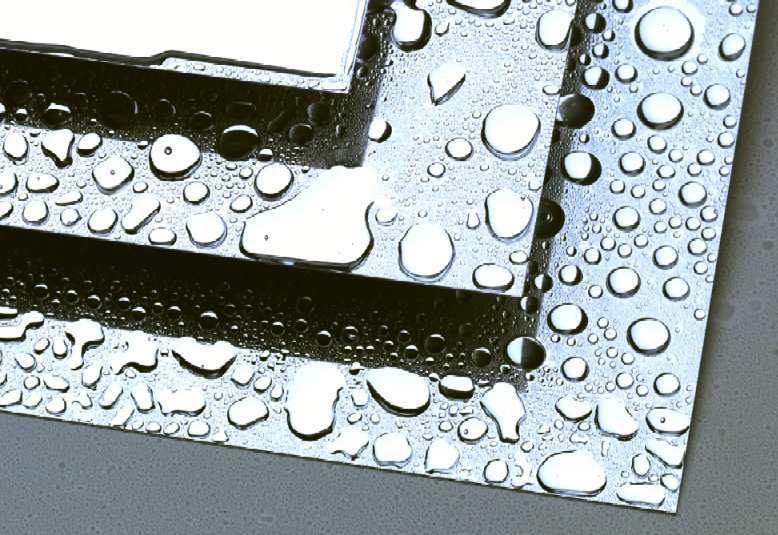 Self cleaning solar alloy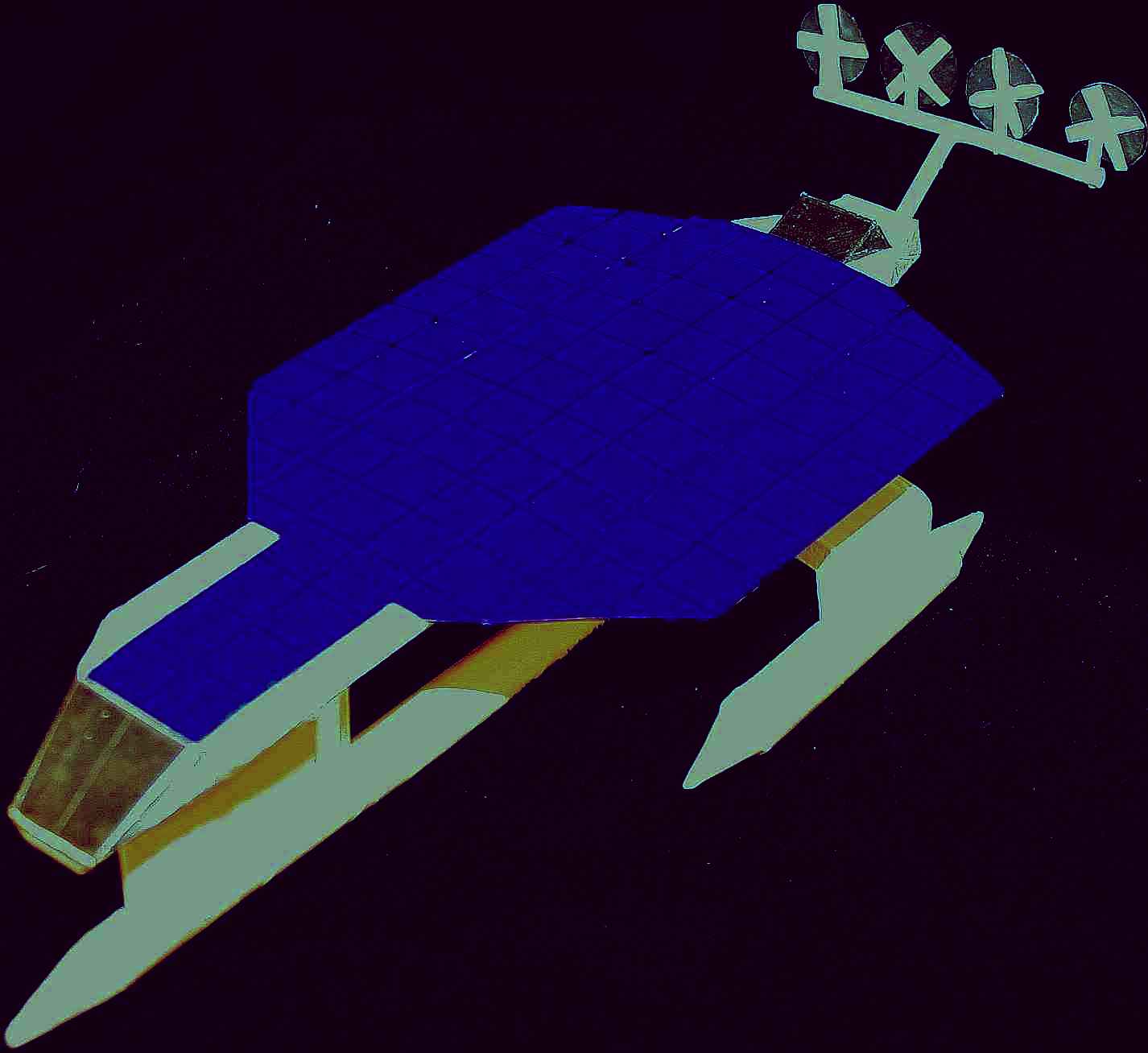 Solarnavigator is an Autonomous robot ship with an extremely
efficient active hull made of marine grade aluminum. This ship is ideal as an oceanographic survey vessel due to its endurance capabilities, relatively high speed and low operating costs.