The horse must rank high as one of man's best friends. They were transport for us for hundreds of years. They are also rather beautiful animals with a sense of humour. Fortunes have been made and lost on horses and some have become legends, such as that earthy little fighter Seabiscuit. In times of war, a man and horse together, became the cavalry. A horse is also a companion and a rewarding hobby, or indeed a sporting performance creature, which I'm in favour of, provided the horse is not hurt. Either way they are marvelous creatures, but as with any animal you must look after and love them.
Nelson Kruschandl - Sanctuary Trustee
Please note, I am no longer actively involved in the administration of my local sanctuary, and/or helping people find homes for horses in other areas. I have, however, listed as many links to other facilities I could find, and hope this helps.
UNITED KINGDOM HORSE SANCTUARIES
Brownbread Horse Rescue, Battle, East Sussex ~ Tel: Tel: 01424 892381, Email: tonybbhr@aol.com This horse rescue center is located in the Sussex countryside of England. They are entirely funded by the Friends of Brownbread Rescue and their fundraising efforts.
The Donkey Sanctuary (Devon)
Equine Market Watch & Ha'Penny Rescue and Rehabilitation EMW monitors horse sales and auctions and works with Ha'Penny Rescue, in Worcestershire to take in animals in distress. They also actively campaign against transportation issues.
H.A.C.K. Horse Sanctuary Located in Bradley, near Wrexham, the H.A.C.K. sanctuary rescue and care for neglected and abused horses. They have a list of horses needing "foster parents", and two different sponsorship programs by which you can lend support.
ILPH (International League for the Protection of Horses). Tel: 0870 8701927, Fax: 01953 498373, Email: ilph@ilph.org, Web: http://www.ilph.org/ The ILPH, Norfolk, founded in 1927 with the aim of preventing cruelty to horses bound for slaughter in Europe, has grown into one of the largest international equine welfare charities. In addition they operate five recovery and rehab centers in the UK.
ILPH Scotland, based in Aberdeenshire ~ Tel: 01339 887186
Redwings Horse Sanctuary, Norfolk, Tel: 01508 481000, Web: http://www.redwings.co.uk/ Located near Norwich, Redwings Sanctuary rescue horses, ponies and donkeys from abuse and slaughter and provide them with a loving, caring home.
British Horse Society, Kenilworth, Warwickshire ~ Tel: 01926 7407700, Email: enquiry@bhs.org.uk
Horse & Pony Protection (Essex). Web: http://www.ehpps.org/
Greatwood Retired Racehorse sanctuary, Wiltshire. Web: http://www.racehorsesgreatwood.org/
Crosskennan Lane Sanctuary, Antrim, N. Ireland ~ Tel: 028 9446 5384
Mare & Foal Sanctuary (South Devon) http://www.mareandfoal.org
Mossburn Animal Rescue Centre, Lockerbie, Dumfriesshire, Scotland ~ Tel: 01387 811288, Email: mail@mossburn.org, Web: http://www.mossburn.org/
Sussex Horse Rescue Trust, Uckfield, East Sussex ~ Tel: 01825 762010
The Retreat Horse Rescue, Brighton, East Sussex. Tel: 01273 389700, Web: http://www.theatreworks.biz/The%20Retreat%20Horse%20Rescue.htm
Thoroughbred Rehabilitation Center Located in Lancashire, TRC are dedicated to rehabilitating thoroughbred racehorses and finding new homes for them.
UK ANIMAL RESCUE
Royal SPCA (West Sussex)

The Blue Cross (Burford, Oxfordshire)

The Tameside Animal Shelter (Hyde, Cheshire)

Celia Hammond Animal Trust (East Sussex)

Woodside Animal Sanctuary (Elfordsleigh, Plymouth, Devon)

Socelex Sanctuary for Injured Animals (Gwent, South Wales)

Farm Animal Sanctuary (Middlesex)

HULA Animal Rescue (Milton Keynes)

Animals in Mind (North Somerset)

North Clwyd Animal Rescue (North Wales)

Tarantula Rescue Service (Oldham) Phone: 0161 628 2718

Ferne Animal Sanctuary (Somerset)

Last Chance Rescue Center (Stickhill, Edenbridge, Kent)

(Surrey)

Animaline Animal Rescue (West Sussex)

Care for the Wild (West Sussex)

Foxhollow Animal Sanctuary (West Sussex)
---
WWW.HORSESANCTUARY.ORG ARCHIVE LINKS
Bud & Weiser - twin shire horses
Bushy Wood - Scouts Camp
Clydesdales - working horse
Find us - Directions to Bushy Wood
Insurance: Car, van & motorcycle
Laminitis - painful hoof disease
Scouts - Sir Robert Baden Powell
Stables Maintenance
POPULAR MAMMALS:
REFERENCE and LINKS:
| | |
| --- | --- |
| | Such as frogs (class: Amphibia) |
| ANNELIDS | As in Earthworms (phyla: Annelida) |
| ANTHROPOLOGY | Neanderthals, Homo Erectus (Extinct) |
| ARACHNIDS | Spiders (class: Arachnida) |
| ARTHROPODS | Crabs, spiders, insects (phyla: Arthropoda) |
| | Such as Eagles, Albatross (class: Aves) |
| CETACEANS | |
| CRUSTACEANS | such as crabs (subphyla: Crustacea) |
| | Tyranosaurus Rex, Brontosaurus (Extinct) |
| ECHINODERMS | As in Starfish (phyla: Echinodermata) |
| | Sharks, Tuna (group: Pisces) |
| HUMANS - MAN | Homo Sapiens THE BRAIN |
| | Ants, (subphyla: Uniramia class: Insecta) |
| | Which includes PLANTS non- animal life |
| | Warm blooded animals (class: Mammalia) |
| | Such as Kangaroos (order: Marsupialia) |
| MOLLUSKS | Such as octopus (phyla: Mollusca) |
| | Trees - |
| PRIMATES | Gorillas, Chimpanzees (order: Primates) |
| | As in Crocodiles, Snakes (class: Reptilia) |
| | such as Rats, Mice (order: Rodentia) |
| SIMPLE LIFE FORMS | As in Amoeba, plankton (phyla: protozoa) |
REFERENCE and LINKS:
Racing and sport links
---
A taste for adventure capitalists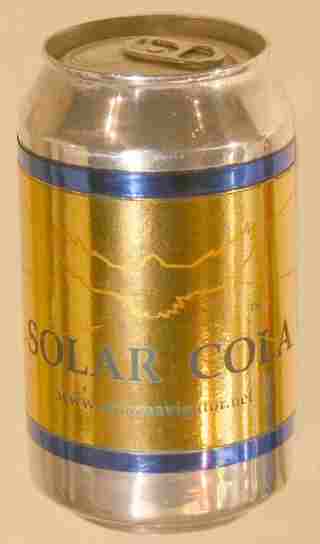 Solar Cola - a healthier alternative
This website is Copyright © 1999 & 2006 NJK. The bird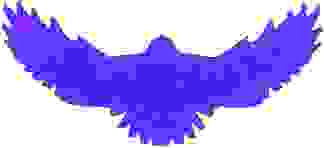 logo and name Solar Navigator are trademarks. All rights reserved. All other trademarks are hereby acknowledged. Max Energy Limited is an environmental educational charity.
AUTOMOTIVE | BLUEBIRD | ELECTRIC CARS | ELECTRIC CYCLES | SOLAR CARS