THE PRESENTERS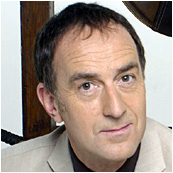 Angus Deayton
Angus showed early promise as a footballer and once had a trial for Crystal Palace at the age of 12. But it was at New College, Oxford, while studying French and German, that his career as an entertainer began.
His time at university, combined with a stint at the Edinburgh Festival, led to a spoof radio programme for Radio Four which ran for much of the 1980s. Angus adapted this to the small screen as KYTV, a precursor to The Day Today.
1990 saw Angus not only take on the role of Victor Meldrew's long-suffering neighbour in One Foot In The Grave, but it also saw him land the job as host of Have I Got News For You, a show that would make him a household name.
In the years that followed Angus also presented a number of TV specials, including the BAFTA awards and the BBC's New Year's Eve show.
In 1995 Angus was named BBC TV Personality of The Year, but he's also won awards for Best Entertainment Programme and Best Entertainment Series at the British Comedy Awards and a BAFTA for Best Light Entertainment Show.
Since famously standing down from Have I Got News For You in October 2002, Angus has continued to work on other projects. He was a guest star in the BBC comedy Absolute Power and he played the role of Don in the BBC comedy Nighty Night.
Most recently Angus appeared for the England team as a second half substitute in the Soccer Aid football match, in support of UNICEF in May 2006.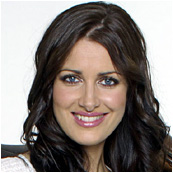 Kirsty Gallacher
Kirsty was born in Edinburgh but grew up in Surrey. As her father is the former Ryder Cup captain, Bernard Gallacher, it's no surprise that she's been playing golf since the age of 10 and is mad about sport.
Kirsty's broadcasting career began at Sky Sports where she started out as an editorial assistant. This soon led to presenting stints on Sky Sports News and Soccer AM, as well as being one of the original presenters of RI:SE for Channel 4.
Last year Kirsty presented a number of programmes for Sky One including Kirsty's Home Videos and TV Meltdown, as well as a one-off special, Kirsty Does Dubai. She also co-presented Simply The Best, a live primetime Saturday night show for ITV1. On top of that Kirsty hosted Ant Versus Dec, a segment on the ITV1 show Saturday Night Takeaway, in which the duo competed against each other in daring weekly challenges.
In 2005 Kirsty took part in Channel 4's The Games and this year she went on to co-present the programme with Jamie Theakston. Kirsty also kick-started BBC One's new holiday series, Departure Lounge, by travelling from London to Singapore in their £500 challenge.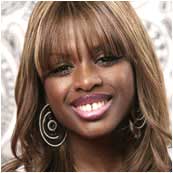 June Sarpong
June is best known as the face of Channel 4's weekend youth strand, T4, where she has been waking us up every Saturday and Sunday morning for the past six years with her trademark lip-glossed smile.
June started her career working for the record company BMG, which led to a stint on MTV. Her laid-back, sassy persona was spotted by T4 who immediately offered her a job. Since then she has presented various shows for Channel 4, from cheeky quiz show Your Face Or Mine to the more serious youth discussion show Dirty Laundry.
June has written for The Guardian and appeared on topical programmes like The Daily Politics as well as hosting an in-depth interview with Tony Blair in When June Met Tony for Channel 4. She was recently seen hosting Strictly Dance Fever On Three for the BBC.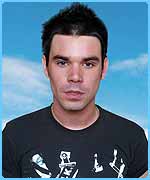 Dave Berry
South London lad, Dave Berry, began his career as a model but, thanks to his cheeky charm, soon made the transition to the small screen.
Dave has presented numerous music shows, including CD:UK, and was nominated for a BAFTA for best kids' presenter for his Nickelodeon show, N-List.
He's a familiar face on MTV, having launched his career there presenting live coverage from the EMA awards in Barcelona in his first week on the job. He then went on to host TRL and Hit List UK.
Dave has covered the Brits for ITV2, presented I'm With The Band and Football Anthems for Channel 4, and Pop City Live for Five. He also co-hosted the Tsunami concert from the Millennium Dome for Five and has most recently appeared on our screens presenting The Deadly Knowledge Show on
Channel 4.
---
SPORT RELIEF NEWS
---