NHS National Health Service Trusts
Nurse suspended 'for speaking out' - 19/ 6/2007

A SENIOR nurse suspended after organising industrial action has accused health bosses of trying to curb her union activities.

Karen Reissmann, a community psychiatric nurse for 25 years, was suspended by Manchester Mental Health and Social Care Trust (MMHSCT) for bringing its reputation into disrepute.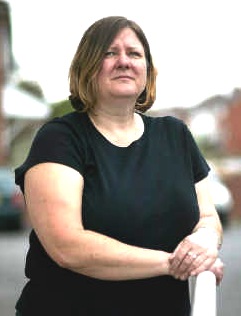 Karen Reissmann

The trust said it had lost confidence in Ms Reissmann . . . on the day she received a letter confirming her promotion to senior psychiatric nurse following a staff review.

Earlier this year, Ms Reissmann, Unison branch representative for MMHSCT, organised a series of protests by 250 staff against planned cuts, including two one-day strikes. Unison has held an emergency meeting and 100 staff voted for a ballot on strike action over Ms Reissmann's suspension.

Ms Reissmann, 48, from Hulme, said: "What I'm guilty of is defending the NHS and its services for staff and patients and I cannot stop doing it. I believe in the NHS, that's why I want to work for it. "What I'm not guilty of is harming a single patient in the process. I'm disgusted that in 2007 under a Labour government I'm facing disciplinary action and suspension for trade union activities and speaking out."

Ms Reissmann has been told she is facing charges of activities seriously affecting the reputation of the care trust; behaviour undermining their confidence in her as an employee; and suspected of misusing her time as a community psychiatric nurse.

She has been particularly critical of the transfer of NHS services to the voluntary sector, and is facing legal action over her comments published in a social enterprise magazine in January.
Banned

She has been banned from having contact with patients and was made to hand over her mobile phone which they ring in an emergency. When the M.E.N. rang it no one was answering her calls.

A spokesman for MMHSCT refused to respond to claims they were trying to clamp down on union work. He said: "We do not comment on individual cases. Suspension is without prejudice and is not regarded as a disciplinary measure but as a means of carrying out further inquiries. Community Mental Health Team service users each have a crisis care plan which advises them on how to access services in a crisis. "The trust has ensured an effective handover of service-user care in this case."

As well as the strike, Unison organised 100 staff to drive through city centre streets to protest at proposals to cut 33 community nurses and eight occupational therapists from MMHSCT, while increasing the number of managers and social workers. Steve Stott, regional officer for Unison, said: "We vigorously defend our members' rights to speak out without fear of persecution."
http://www.manchestereveningnews.co.uk/ Amanda Crook
BBC News Tuesday, 29 March, 2005
Psychiatric staff are being put at risk because of inadequate training and funding, according to the Royal College of Nursing.
"Patients are frustrated because they're not getting the care they should and frustration leads to violent behaviour," spokeswoman Ann Leedham-Smith told File On 4.
More than 100,000 violent incidents occur across the NHS each year, almost half in mental health units.
File On 4 also investigated relatives' concerns over security at a psychiatric unit where four patients committed suicide last year.
'Culture of failure'
The Department of Psychiatry at the Royal South Hants Hospital was treating a 29 year-old man for schizophrenia when he stabbed himself to death with a knife he had smuggled into the ward. In another case, a severely depressed woman was able to walk out of the hospital and jump into a river.
Chief Executive of the Hampshire Partnership Trust, Martin Barkley, said: "We thought we had a robust system in place but this was proven not to be the case by the way that Mary Conduct left the Department of Psychiatry," he said.
He denied claims from the Southampton branch of the charity Mind that there was "a culture of failure" within the unit. "What we need to do is improve the therapeutic environment and the relationships between staff and patients."
'Few permanent staff'
He said the trust, which was short of around 30 staff psychiatric nurses last summer, had spent £500,000 in four years improving the wards. The Sainsbury Centre for Mental Health said shortfalls in government funding for mental health were impacting on in-patient psychiatric wards.
Chief Executive Angela Greatley said: "Mental health has not kept pace with the rest of funding on the NHS and Social Services. "Some acute in-patient wards have acquired a bad reputation, others will have few permanent staff, and therefore the thing can become a spiralling down of the quality of staff in some difficult units."
In a statement, the Department of Health said that spending on mental health in England had gone up by 19% in real terms since 1999. And that an extra £30 million had been made available for psychiatric intensive care units last December.
'Aggression and violence'
File On 4 investigated another patient death in South Wales which took place against a background of deficiencies in staffing levels and training.
Kurt Howard, 32, died while under restraint within a fortnight of being admitted to the Cefn Coed hospital in Swansea in June 2002.
An internal inquiry into the death carried out by the Swansea NHS Trust said that three assistants, who were not qualified nurses, and one psychiatric nurse had taken part in the restraint.
It found that "the level of training in the management of aggression and violence that the staff nurse had undertaken was inadequate to manage this situation." The panel was also concerned to discover that it was normal practice to have one qualified member of nursing staff on the ward, where violent incidents where common.
Swansea NHS Trust told File On 4 they had made improvements in medical staff, care plans and training in restraint techniques. But they made it clear they had a continuing shortage of psychiatric nurses.
Nurse assaulted
Other mental health experts told the programme of recruitment difficulties in in-patient units across England because of a preference among psychiatric nurses to work in the newer community mental health teams.
Another consequence of this, said the Royal College of Nursing, was an increase in violent attacks on its staff caring for disturbed and aggressive patients. The union wants more training for nurses in areas such as restraint techniques and more of their attackers prosecuted.
One case they are pursuing concerns a psychiatric nurse who was attacked at Birmingham's Queen Elizabeth psychiatric hospital just weeks after qualifying. She was the second person on a particular ward to be assaulted that day and had received no training in restraint.
The mental health trust which runs the hospital said such training was mandatory, but that some new staff may not receive it for weeks or months after they had begin work.
The Department of Health told File On 4 that attacks against NHS staff were wholly unacceptable and that it was working to develop training for staff in how to prevent and de-escalate such violence.
http://news.bbc.co.uk/1/hi/programmes/file_on_4/4371957.stm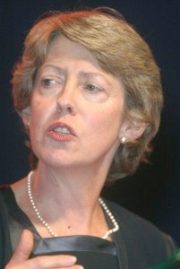 Patricia Hewitt - Uphill Struggle
PAID TO KEEP QUIET SCANDAL
NHS STAFF BANS 500 doctors and nurses suspended £100m a year cost for the NHS It's 'just to stop whistleblowers'
HUNDREDS of doctors and nurses are suspended on full pay in a bid to silence whistleblowers, campaigners claimed yesterday.
Julie Fagan, of nurses' group Cause - Campaign Against Unnecessary Suspensions and Exclusions - said: "People are being excluded on the basis of unsubstantiated allegations and often within days of them highlighting an area that could cause embarrassment. "Put simply, it's the quickest and easiest way to get whistleblowers to shut up."
It follows a Daily Mirror investigation that found the NHS is spending millions paying more than 500 doctors and nurses to stay at home. At least 375 nurses, 152 doctors and 35 other clinical staff are suspended on full pay from hospitals and GPs' surgeries. And campaigners claim many are just to "get whistleblowers to shut up".
The suspensions are costing the NHS up to £100million a year - a fifth of the £500mil-lion it overspent last year. That could build two new hospitals, pay for 5,000 courses of breast cancer drug Herceptin or 10,000 heart bypass operations. It could also buy 100 MRI scanners, 130 radiotherapy machines or train 2,000 nurses.
The figures, uncovered under the Freedom of Information Act, show kidney, bladder and orthopaedic surgeons are the largest group of consultants suspended, alongside gynaecologists and anaesthetists.
Yet while doctors with lifesaving skills are paid to stay home, trusts are cancelling operations and laying off thousands of staff to balance their books. In West Midlands, where more than 2,000 jobs are being axed in five hospitals, 19 doctors and 45 nurses are suspended on full pay.
Some suspensions are for valid reasons such as medical malpractice but some other staff are excluded for apparently flimsy reasons. One senior consultant was sent home for "not being a team player" and a radiologist for "an unauthorised audit".
And increasing numbers of staff claim they are suspended for raising concerns about poor practice or patient safety. Some doctors and nurses claim they have been banned from work just because of personality clashes with their managers.
They are forced to stay at home while trusts conduct investigations into alleged offences such as "bullying" or "harassment".
An average suspension lasts six to nine months but some go on for years as some incompetent managers drag their heels - in some cases it is claimed deliberately in the hope staff will quit their jobs.
During this time suspended staff are banned from discussing the case or contacting colleagues and some are even told they must not go to hospital as a patient without permission.
The annual cost of each suspension is estimated at £500,000 for doctors and £50,000 for nurses, including pension costs, legal and admin costs and hiring replacements.
The disciplinary hearing of radiologist Dr Otto Chan, suspended in 2005 after he highlighted problems at the Royal London Hospital, cost £30,000 a day in lawyers' fees. The hearing began in June last year and went on for six months.
We also uncovered a number of appalling cases in some hospitals which some NHS trust managers are desperate to keep under wraps.
In the worst example we found, a highly qualified mental care nurse claims she has been excluded for more than two years for raising concerns about the safety of elderly patients. Another nurse has been suspended for nearly six months after she complained of being sexually harassed by a lesbian senior colleague.
Dr Peter Tomlin, of the Suspended Doctors' Group of the Society of Clinical Psychiatrists, said an average doctor is suspended for at least nine months. He said: "Allegations about bullying are the easiest to make and are very common indeed."
Our investigation comes as the suspension of heart specialist Raj Mattu drags into its fourth year. In 2002 he warned that "serious overcrowding" in Walsgrave Hospital, Coventry was putting lives at risk.He was ordered off the premises and legal action started to sack him over claims of bullying.
While there is no suggestion that the hospital trumped up the claims to keep him quiet, he is now Britain's longest suspended doctor and his case has cost taxpayers more than £2million.
We sent Freedom of Information Act requests to all UK primary care trusts, NHS trusts and care trusts asking how many doctors, nurses and professionals are now suspended. Most have at least one. The numbers could be much higher as staff are often put on "gardening leave" - a way of forcing them to stay home without having to register it as a suspension.
Some trusts, such as Chesterfield and North Eastern Derbyshire PCTs, University Hospital Birmingham and Homerton University Hospital, London, used a clause in the Act to withhold information, claiming individuals would be identified. Our figures for doctors are three times higher than official government ones. The National Patient Safety Agency, which records only numbers of suspended doctors in acute trusts, puts the figure at 51.
While there may be good reason for some suspensions, Barrie Brown, of nursing union Amicus, claimed: "We believe there is a serious misuse of suspensions and the Mirror's investigation appears to confirm this. The key principle of suspensions is to protect patients, not to deny them that protection."
Cause's Julie Fagan claimed: "Very few suspensions are resolved quickly. It goes into the pending tray and they get round to it when they can, so staff can be left kicking their heels for months, even years.
"Some investigations are often more like a witch hunt, a way of justifying the suspension rather than establishing the truth. The person is rarely allowed to give their side of the story. The distress this causes is immense."
In 2003 the National Audit Office heavily criticised the NHS for unnecessarily suspending doctors and nurses and allowing cases to drag on for months, sending costs spiralling. But even though the Department of Health issued guidelines urging trusts to suspend staff only as a last resort, our findings suggest this is in some cases being ignored.
Lib Dem spokesman Steve Webb said: "Whistleblowers should be encouraged to come forward, not penalised. In an increasingly commercial NHS, making criticisms or raising questions is bad for business. "We need a culture where professionals can speak freely without worrying about losing their jobs."
Labour MP Charlotte Atkins, a member of the Commons health committee, said: "The Daily Mirror has shown suspensions are being used as a way of muzzling staff."
The Department of Health said: "These figures mean fewer than one doctor or nurse in every 1,000 is suspended. But there is scope for further reducing the number of unnecessary suspensions. "We are tackling the suspensions culture head-on and have issued the NHS with guidance encouraging employers to consider alternatives."
CASE 1
Anita, 45, a psychiatric nurse from Scotland on a £25,000 salary, has been suspended on full pay for two years.
Two years ago I raised concerns about the safety of elderly patients in my unit. I had a quiet word with my superior because I believed it was in the patients' best interests. He told me in no uncertain terms to keep my mouth shut. I spoke to management who persuaded me to make a complaint.
Days later I was accused of bullying and harassment and sent home. I was banned from hospital and it took more than six months to arrange a meeting. They tried to transfer me, saying I needed to be re-educated in working relationships. I refused.
Now, over two years down the line, I'm still being paid my £25,000 salary to stay at home. Patients' safety is still being compromised but colleagues are too scared to speak. The experience has devastated me.
CASE 2
Linda, 50, a district nurse for 20 years, has been excluded for six months from a hospital ward in the south of England. She earns £27,000. In my first two weeks in a job at a city centre hospital, I was sexually harassed by a lesbian senior sister. At first I kept quiet but it left me traumatised.
Eventually I complained but instead of supporting me, managers took seven months to interview the nurse - then suspended me for six months. On a number of occasions meetings have been arranged and cancelled at the last minute. I believe they're trying to wear me down because they haven't got evidence to sack me.
Being suspended feels dreadful, humiliating and degrading, and I worry that I'm losing the skills it took me years to learn. I had an unblemished record as a nurse. All I ever wanted to do was to care for people, now that's been taken away from me.
CASE 3
Auxiliary Mary, 46, was sacked by her trust after being suspended for three months. She was later cleared. She earned £20,000 a year.
I WORKED as a nursing support worker for 17 years when I was suspended without warning. I later found out a member of staff had spread gossip about me stealing from the department. The thefts continued after I had been excluded but management wouldn't back down.
I became depressed and went on medication. I was suspended for three months before the trust fired me - without listening to my side of the story. After four more months I was allowed to appeal. They rejected it a month later but I was eventually cleared by tribunal.
My happy nursing career was cut short because managers decided they wanted rid of me, even if it meant ruining my life. The names and some details have been changed to protect identities.
http://www.mirror.co.uk/news/paid-to-keep-quiet--name_page.html
BECOMING A REGISTERED MENTAL NURSE
What is the work like?
Mental health nurses work in both hospital and community settings to support people with a range of mental health issues. They work closely with clients and their families, friends and carers to develop supportive, healing relationships.
As a mental health nurse, you would support people living with conditions such as:
You could work with a variety of clients or specialise and work with a particular group, such as adolescents or offenders. Your work could involve:
counselling and support (either one-to-one or in groups)

using role play, art, drama and discussion as therapies

physical care, if the patient is too old or ill to look after themselves

giving medication to patients.
You would work as part of a team including support workers, psychiatrists, clinical psychologists and health visitors. You are also likely to work closely with social workers, the police, relevant charities, local government and housing officials.
What qualifications and experience will employers look for?
To qualify as a registered nurse you need to complete a Nursing and Midwifery Council (NMC) approved degree or Diploma of Higher Education in Nursing, specialising in the mental health branch.
To get onto an approved course you need to meet some general requirements set by the NMC. These include:
providing evidence of your literacy and numeracy, good health and good character, and recent successful study experience

meeting the minimum age requirement for nurse training – 17.5 years old in England

agreeing to have a CRB check (a criminal conviction does not automatically exclude you from working within the NHS).
For this branch you are likely to need previous experience, paid or unpaid, of working with people who use mental health services. Course providers can also set their own academic entry requirements, which can include:
nursing diploma – five GCSEs (A-C) preferably in English, maths and/or a science-based subject

nursing degree – usually the same GCSE grades as the diploma, plus two or three A levels, possibly including a biological science.
If you do not meet the course entry requirements listed please check with universities because alternatives such as an Access to Higher Education course may also be accepted.
Some institutions offer an NMC approved Advanced Diploma in Nursing. This qualification and the entry requirements for it lie between diploma and degree level.

ABOUT THE NURSING & MIDWIFERY COUNCIL
The Nursing & Midwifery Council (NMC) safeguards the health and wellbeing of the public by continually regulating, reviewing and promoting nursing and midwifery standards.
To achieve its aims, the NMC:
maintains a register of qualified nurses, midwives and specialist community public health nurses

sets standards for conduct, performance and ethics

provides advice for nurses and midwives

considers allegations of misconduct, lack of competence or unfitness to practise due to ill health
http://www.nmc-uk.org/aDefault.aspx
Fitness to Practise

The Fitness to Practise (FtP) Directorate processes allegations of impairment of fitness to practise made against nurses, midwives and specialist community public health nurses on grounds including misconduct, lack of competence and ill health.

The overriding purpose of the proceedings is to protect the public from unsafe registrants rather than punish them.

This section provides information on the work of the Directorate including up-to-date Fitness to Practise (FtP) hearings and decisions

http://www.nmc-uk.org/aSection.aspx?SectionID=7

WHAT TO REPORT

Every day employers, managers and supervisors of midwives deal with situations concerning the misconduct, lack of competence or poor health of registrants. Most of these incidents are managed at a local level and do not give rise to wider concerns about public protection.

The NMC's role is to protect the public from registrants whose fitness to practise is impaired and whose situation cannot be managed locally. In these circumstances NMC committees can restrict or remove a practitioner's registration. Reporting a case of unfitness to practise to the NMC is appropriate only when you believe the conduct, practice or health of a registrant is impaired to the extent that public protection may be compromised.

Fitness to practise may be impaired by:

misconduct

lack of competence

a conviction or caution (including a finding of guilt by a court martial)

physical or mental ill health

a finding by any other health or social care regulator or licensing body that a registrant's fitness to practise is impaired

a fraudulent or incorrect entry in the NMC's register.

The standards of conduct, performance and ethics expected of registrants are set out in the NMC code of professional conduct: Standards for conduct, performance and ethics (the Code). While it is impossible to compile a definitive list of complaints that the NMC investigates, the following examples will give you a broad overview of situations that could form the basis of an allegation of unfitness to practise.

Misconduct

Misconduct is conduct which falls short of that which can reasonably be expected

of a registrant.

The most common examples of misconduct include:
physical or verbal abuse

theft

deliberate failure to deliver adequate care

deliberate failure to keep proper records.
Lack of competence

Lack of competence is a lack of knowledge, skill or judgement of such a nature that the registrant is unfit to practise safely and effectively in any field in which the registrant claims to be qualified, or seeks to practise.

Examples of lack of competence include:

persistent lack of ability in correctly and/or appropriately calculating, administering and recording the administration or disposal of medicines persistent lack of ability in properly identifying care needs and, accordingly, planning and delivering appropriate care.

Conviction or caution

The types of conviction or caution that could lead to a finding of unfitness to practise include:

theft

fraud or other dishonest activities

violence

sexual offences

accessing or downloading child pornography or other illegal material from

the internet

illegally dealing or importing drugs.

Health conditions

Health conditions that might lead to a finding that a registrant's fitness to practise is impaired include:

alcohol or drug dependence

untreated serious mental illness.

How to report a case to the NMC

All allegations of impairment of fitness to practise must:

identify the registrant concerned

clearly set out the complaint against the registrant

be supported by appropriate information and evidence.

A check-list of the general information and evidence that is required to support an allegation, as well as the specific reporting requirements for the various categories of unfitness to practise, are detailed below.

All allegations must include:

the registrant's full name, PIN and current or most recent address

the registrant's job at the time of the allegations and key aspects of the post that may be relevant in considering the complaint

details of any previous action undertaken through disciplinary, capability or health procedures

Misconduct

Misconduct allegations must include:

a clear account of the alleged incident
a brief description of the context or circumstances of the incident (for example, the number and types of patients for whom the registrant was responsible, and who else was on duty at the time)
copies of witness statements and confirmation that the witnesses agree to give a statement to the NMC's solicitors and, if required, to give evidence in person to a fitness to practise hearing committee
copies of any relevant documents such as care plans and records, adverse incident forms, medicine administration records, financial records and work diaries

copies of notes of any investigative or disciplinary meetings

details of any police involvement and the name and contact details of the officer in charge of the case.

Conviction and caution

Cases based on a conviction or caution must include:

the name of the court, date of appearance and details of the offences resulting in conviction

the name and contact details of the officer in charge of the case (if known).

Lack of competence

Lack of competence allegations must include:

details of incidents which indicate a lack of competence (witness statements)
evidence that the registrant has been informed about the deficiencies in their practice (records of meetings and follow-up correspondence)
evidence that the registrant has been given the opportunity to improve their competence (objectives, action plans, appraisal records)
results of assessments following opportunities for improvement that indicate a continuing lack of competence (assessment records, witness statements).

We strongly recommend you refer to the NMC booklet Reporting lack of competence: A guide for employers and managers for more advice about collecting evidence of lack of competence.

Health issues

Allegations about health issues must include:

a clear account of any behaviour or incidents that show impairment due to ill health

details of the registrant's sickness record and copies of any medical reports

confirmation that witnesses agree to give a statement to the NMC's solicitors and, if required, to give evidence in person to a fitness to practise hearing committee

copies of notes of any meetings where the registrant's health has been discussed.

What happens when you report a case?

Investigating Committee

When you send an allegation to the NMC, including all your supporting evidence, we refer the case to a panel of the Investigating Committee. We also send the registrant a copy of the allegations and supporting information and invite them to submit a written response for the panel to consider. The panel may ask for more information – for example, it can ask solicitors to

carry out further investigations or ask the registrant to undergo practice or medical assessments. It can also invite you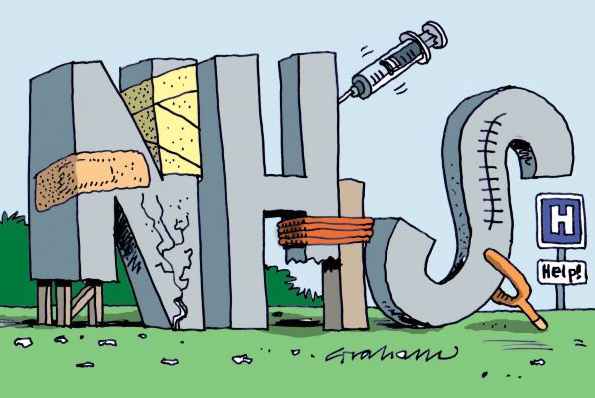 NHS cartoon by Graham
SOME PROMINENT MISCARRIAGES OF JUSTICE:
---
Disclaimer

Some of the views expressed on this website are those of individual contributors and do not necessarily represent the views of SN. All content is for general information only and is not intended to replace professional advice of any kind. SN is not responsible or liable for any actions taken by a user of this site. SN is not liable for the contents of any external sites listed, nor does it endorse any advice, products or services mentioned on these sites.
HUMANS:
AIDS - HIV

Bladder

Blood

Bones

Children - Adoption

Diet

Digestion

Disease

Drugs -

Exercise

Fantasies - Schoolgirl

Gestation

Hair

Hate

Hearing

Heart

IVF Artificial Fertilisation

Joints

Kidneys

Liver

Lungs

Memory

Muscles

Munchausen's Syndrome

Nails

Reproduction

Sight

Sleep

Smell

Skeleton

Skin

Stress

Teachers - Petition

Veins
| | |
| --- | --- |
| SIMPLE LIFE FORMS | As in Amoeba, plankton (phyla: protozoa) |
| ECHINODERMS | As in Starfish (phyla: Echinodermata) |
| ANNELIDS | As in Earthworms (phyla: Annelida) |
| MOLLUSKS | Such as octopus (phyla: Mollusca) |
| ARTHROPODS | Crabs, spiders, insects (phyla: Arthropoda) |
| CRUSTACEANS | such as crabs (subphyla: Crustacea) |
| ARACHNIDS | Spiders (class: Arachnida) |
| | Ants (subphyla: Uniramia class: Insecta) |
| | Sharks, Tuna (group: Pisces) |
| | Such as frogs (class: Amphibia) |
| | As in Crocodiles, Snakes (class: Reptilia) |
| | Such as Eagles, Crow (class: Aves) |
| | Tyranosaurus Rex, Brontosaurus (Extinct) |
| | Warm blooded animals (class: Mammalia) |
| MARSUPIALS | Such as Kangaroos (order: Marsupialia) |
| PRIMATES | Gorillas, Chimpanzees (order: Primates) |
| RODENTS | such as Rats, Mice (order: Rodentia) |
| CETACEANS | |
| ANTHROPOLOGY | Neanderthals, Homo Erectus (Extinct) |
| HUMANS - MAN | Homo Sapiens THE BRAIN |
| | Which includes PLANTS non- animal life |
New energy drinks for performers
.. Thirst for Life
330ml Earth can - the World in Your Hands