Headteacher cleared of assault - Friday October 3, 2003

Magistrates yesterday threw out a case against a head-teacher accused of forcing a fish head into the mouth of an 11-year-old boy.
David Watkins, a respected headmaster with a reputation for helping difficult youngsters, walked free from Norwich magistrates court after it was ruled that he had no case to answer. He had denied assaulting the boy at a school in Norwich last November.
Mr Watkins, 51, declared the decision "a good result for education" and criticised the Crown Prosecution Service and police for bringing the case.
Joe Ghirardello, prosecuting, had told magistrates the assault took place while Mr Watkins was trying to make the boy, now 12, put the fish head into a bin. He said Mr Watkins, of Old Catton, Norwich, had put the student, who cannot be named for legal reasons, in a headlock and forced the fish head into his mouth.
Wendy Martin, the chairman of the magistrates, said: "We've carefully considered all the evidence given and reflected on everything we've heard. There was such a degree of inconsistencies and changes in evidence during testimony as to render the evidence so manifestly unreliable no reasonable tribunal could convict."
Mr Watkins later paid tribute to friends and relatives. "They have been there for me throughout," he said. "It's been a nightmare. It's been the most difficult time in my life. I'm not bitter, I'm disappointed. I don't blame the parents, I blame the CPS and I blame the police."
The headteacher, who has more than 30 years' experience in teaching, pledged to return to education: "I love it so I will get back to it. It's a good result for education.
"We've got to start saying to people: yes, children have rights and so have parents, but they have responsibilities, too."
Mr Watkins' wife, Anne, also 51, said she was "absolutely relieved ... He's a fantastic man and I love him very much, and he's a great teacher."
His solicitor, Simon Nicholls, criticised the police and the CPS: "David Watkins has not been acquitted on a technicality. He has been acquitted because there was not enough evidence for him to stand trial." The headteacher was acquitted after an application to magistrates by Mr Nicholls.
Earlier the court heard from Margaret Roberts, a classroom assistant with responsibility for special needs pupils. She had worked closely with the boy for two years and accepted that he had been a troublesome pupil. She said: "He was a cheeky little boy. He could cause disruption in the class."
Rebecca Smithers, education correspondent - The Guardian
http://education.guardian.co.uk/schools/story/0,,1100751,00.html
http://education.guardian.co.uk/classroomviolence/story/0,,921501,00.html
http://education.guardian.co.uk/classroomviolence/story/0,,1055132,00.html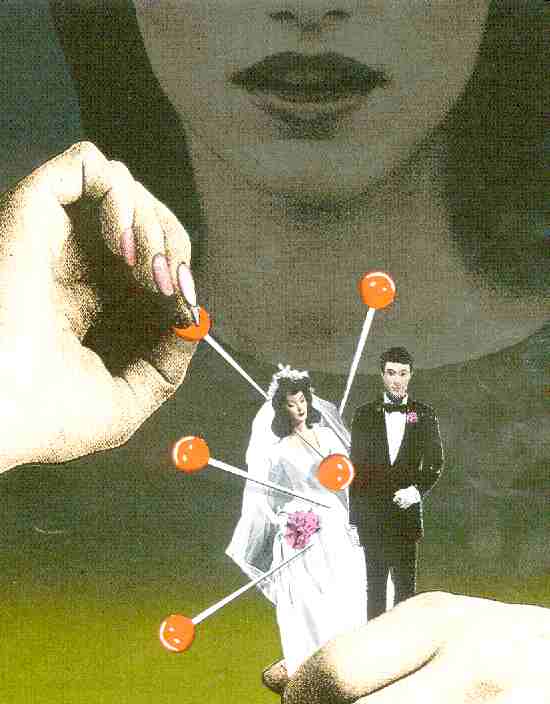 Persecution of stepfather or stepmother
by children of single parent families
FALSE ACCUSATIONS
Very many persons accused of assault, especially sexual assault, are either innocent or having been found guilty by a Court, are later found to have been innocent all along.
Under current legislation the accuser's identity is protected, whereas the accused is not. Where the majority of persons accused turn out to be innocent, during the period they are under suspicion, they are reported in the press, with an assumption of guilt, which usually ruins their lives: relationships and businesses. This particularly applies to Carers or Teachers, or those involved in such professions.
The man in the street is particularly vulnerable when entering into a relationship, since he or she has no body to turn to for advice and is not in any event tuned into the potential dangers. Those most at risk include males joining single parent families with children, and most especially young girls who are most likely to hurl accusations and usually where a relationship is not working or is breaking down.
F.A.C.T. (Falsely Accused Carers and Teachers)
PO Box 3074
Cardiff CF3 3WZ
Tel: 029 2077 7499
E-mail: info@factuk.org
Website: www.factuk.org
Campaigning organisation and support group which provides help and advice to falsely accused and wrongly convicted carers and teachers throughout the UK. The website contains a range of information, leaflets, books and links.
Guidance for education staff and volunteers in schools

Website: www.lg-employers.gov.uk/conditions/education/allegations
This website has guidance on: 1) staff facing an allegation of abuse; 2) preventing 'abuse of trust' for education staff; and 3) the conduct of education staff working with young people.
SOME PROMINENT CASES: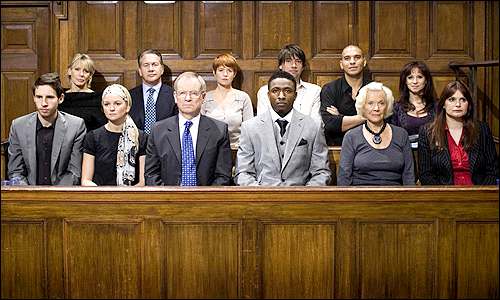 The Verdict - Jury
---
Disclaimer

Some of the views expressed on this website are those of individual contributors and do not necessarily represent the views of SN. All content is for general information only and is not intended to replace professional advice of any kind. SN is not responsible or liable for any actions taken by a user of this site. SN is not liable for the contents of any external sites listed, nor does it endorse any advice, products or services mentioned on these sites.
HUMANS:
AIDS - HIV

Bladder

Blood

Bones

Death

Diet

Digestion

Disease

Drugs -

Exercise

Fantasies - Schoolgirl

Gestation

Hair

Hate

Hearing

Heart

IVF Artificial Fertilisation

Joints

Kidneys

Liver

Lungs

Memory

Muscles

Nails

Reproduction

Sight

Sleep

Smell

Skeleton

Skin

Stress

Veins
| | |
| --- | --- |
| SIMPLE LIFE FORMS | As in Amoeba, plankton (phyla: protozoa) |
| ECHINODERMS | As in Starfish (phyla: Echinodermata) |
| ANNELIDS | As in Earthworms (phyla: Annelida) |
| MOLLUSKS | Such as octopus (phyla: Mollusca) |
| ARTHROPODS | Crabs, spiders, insects (phyla: Arthropoda) |
| CRUSTACEANS | such as crabs (subphyla: Crustacea) |
| ARACHNIDS | Spiders (class: Arachnida) |
| | Ants (subphyla: Uniramia class: Insecta) |
| | Sharks, Tuna (group: Pisces) |
| | Such as frogs (class: Amphibia) |
| | As in Crocodiles, Snakes (class: Reptilia) |
| | Such as Eagles, Crow (class: Aves) |
| | Tyranosaurus Rex, Brontosaurus (Extinct) |
| | Warm blooded animals (class: Mammalia) |
| MARSUPIALS | Such as Kangaroos (order: Marsupialia) |
| PRIMATES | Gorillas, Chimpanzees (order: Primates) |
| RODENTS | such as Rats, Mice (order: Rodentia) |
| CETACEANS | |
| ANTHROPOLOGY | Neanderthals, Homo Erectus (Extinct) |
| HUMANS - MAN | Homo Sapiens THE BRAIN |
| | Which includes PLANTS non- animal life |
---
A taste for adventure capitalists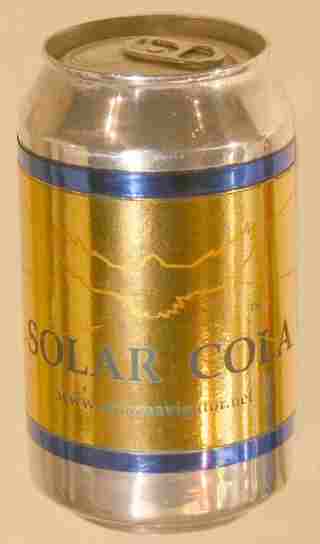 Solar Cola - the healthier cola alternative