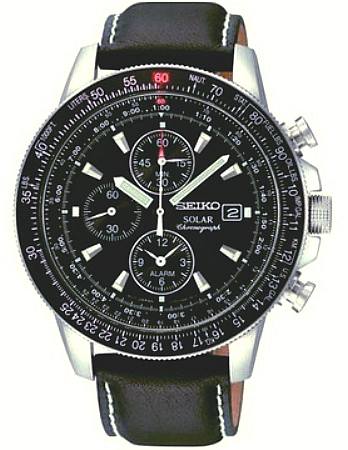 Seiko Holdings Corporation (Seikō Hōrudingusu Kabushiki-gaisha?) (TYO: 8050), more commonly known simply as Seiko (say-koh), is a Japanese watch company.

The company was founded in 1881, when Kintarō Hattori opened a watch and jewelry shop called "K. Hattori" (Hattori Tokeiten?) in the Ginza area of Tokyo, Japan. Eleven years later, in 1892, he began to produce clocks under the name Seikosha (精工舎 Seikōsha?), meaning roughly "House of Exquisite Workmanship". According to Seiko's official company history, titled "A Journey In Time: The Remarkable Story of Seiko" (2003), Seiko is a Japanese word meaning "exquisite," "minute," or "success". (The meaning "exquisite" is usually written 精巧, while the meaning "success" is usually written 成功.)

The first watches produced under the Seiko brand appeared in 1924. In 1969, Seiko introduced the Astron, the world's first production quartz watch; when it was introduced, it cost the same as a medium-sized car. Seiko later went on to introduce the first quartz chronograph. In 1985, Orient Watches and Seiko established a joint factory.

The company was incorporated (K. Hattori & Co., Ltd.) in 1917 and was renamed Hattori Seiko Co., Ltd. in 1983 and Seiko Corporation in 1990. After reconstructing and creating its operating subsidiaries (such as Seiko Watch Corporation and Seiko Clock Inc.), it became a holding company in 2001 and was renamed Seiko Holdings Corporation as of July 1, 2007.

Seiko is perhaps best known for its wristwatches, all of which were at one time produced entirely in-house. This includes not only major items such as microgears, motors, hands, crystal oscillators, batteries, sensors, LCDs but also minor items such as the oils used in lubricating the watches and the luminous compounds used on the hands and the dials. Currently watch movements are made in Shizukuishi, Iwate (SII Morioka Seiko Instruments), Ninohe, Iwate (SII Ninohe Tokei Kogyo), Shiojiri, Nagano (Seiko Epson) and their subsidiaries in China, Malaysia and Singapore. The fully integrated in-house production system is still practiced in Japan.


Spring Drive

On 7 October 2005, Seiko announced the launch of the Seiko Spring Drive, a new movement that provides 72 hours of power compared to 40 hours for mechanical and 3 years for battery powered quartz watches. This new movement uses a "Tri-synchro Regulator". The power from the spring is used to turn the gear train and a generator. The generator powers a circuit that includes a low consumption (~25 nanowatts) quartz crystal oscillator. The oscillator is a part of a continuous feedback circuit, which holds the speed of the generator close to eight revolutions per second. According to Seiko records the resulting movement delivers accuracy commensurate with other quartz timed watch movements. The Spring Drive movement was also used as the basis for the first ever watch designed to be worn by an astronaut during a space walk, the aptly named Seiko Spring Drive Spacewalk.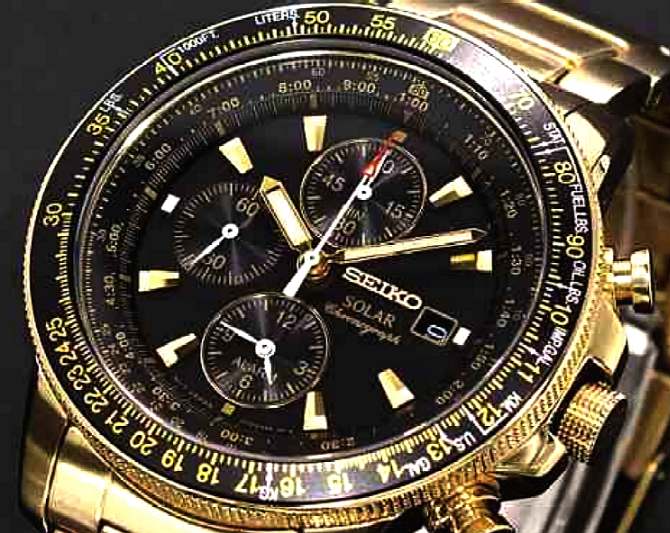 MODELS

Seiko produces both quartz and mechanical watches of varying prices. The least expensive are around ¥4,000 (US$45) (sold under the brand Alba); the most expensive (Credor JURI GBBX998) costs ¥50,000,000 (US$554,000).

Seiko mechanical watches are highly prized by collectors—from the Seiko "5" series (the 5 reflects the five essential features of the watch, namely shock resistant, water resistant, automatic, and day and date display), which is the most common, to the highly prized luxury "Credor," "King Seiko," and "Grand Seiko" lines. Today, Seiko Kinetic watches account for a large proportion of sales that combine the self-energizing attributes of an automatic watch with quartz accuracy. The watch is entirely powered by its movement in everyday wear


Seiko in America

Seiko Corporation of America is responsible for distribution of Seiko watches and clocks, as well as Pulsar brand watches, in the United States. The models available in the United States are normally a smaller subset of the full line produced in Japan. Seiko Corporation of America has its headquarters (and Coserv repair center) in Mahwah, New Jersey. In the United States, Seiko watches are sold primarily by fine jewelers and department stores as well as 19 company stores located in various cities.

Seiko's 2004 marketing campaign emphasized that a watch, as opposed to other personal choices (such as what car they drive), says the most about a person.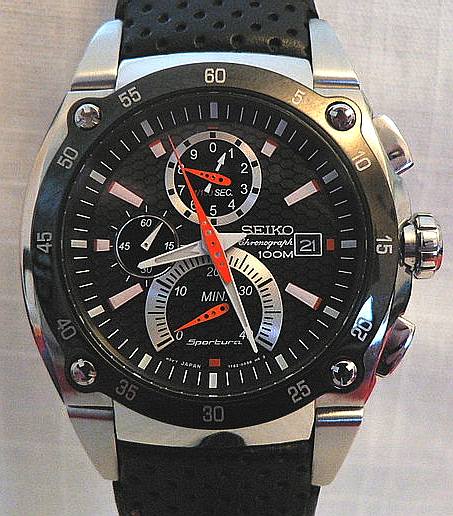 Media appearance

Various Seiko watches were worn by the cinematic James Bond 007 in four films starring Roger Moore from 1977 to 1985. Also, a Seiko watch was worn by Sean Connery in the 1983 Bond film Never Say Never Again. A Seiko Chronograph is also worn by Jason Bourne in the book "The Bourne Identity" by Robert Ludlum. Aki Ross wears a Seiko wristband computer in Final Fantasy the Spirits Within.

NASA Flight Director Gene Kranz wore a Seiko 5 model 6119-8460 during the height of his career. It was on his wrist when the Apollo 11 crew touched down on the lunar surface, when the Apollo 13 explosion occurred, and throughout the remainder of his career at NASA. The watch was recently sold and is still in working order.
Nazi war criminal and SS officer Josef Mengele wore a Seiko Automatic 21 Jewels watch in South America held by the archives of the Federal Police in Brazil and it is still working to this day. (seen in National Geographic Mengele Twin Mystery)


Official timekeeper - Seiko is also the official timer of many major sporting events:

* Tokyo Olympic Summer Games in Japan, 1964
* 1978 World Cup in Argentina
* 1982 World Cup in Spain
* 1986 World Cup in Mexico
* IAAF World Championships in Athletics in Italy, 1987
* 1990 World Cup in Italy
* IAAF World Championships in Athletics in Tokyo, Japan, 1991
* Barcelona Olympic Summer Games in Spain, 1992
* Lillehammer Olympic Winter Games in Norway, 1994
* Nagano Olympic Winter Games in Japan, 1998
* Salt Lake City Olympic Winter Games in USA, 2002

Seiko is also named as the official timekeeper of the Gran Turismo racing game series, published by Sony. It's also the sponsor of FC Barcelona.

Seiko used to sponsor Honda F1 (previously known as BAR [British American Racing] Honda). The Seiko name cannot currently be found on the Honda racing cars because Seiko Japan refused to be advertised whilst the names of tobacco companies are still appearing on the cars. They can, however, be found on the lollipop used in the pitlane.


Operating companies (products and services)

Seiko Watch Corporation — watches: Seiko (Grand Seiko, Dolce & Exceline, Brightz, Lukia, Prospex, iu, Ruse, Spirit, Alpinist, Ignition, Premier, Velatura, Coutura, Arctura, Sportura, Criteria, Rivoli, Vivace, etc.), Credor, Galante, Wired, Wired XYZ, Alba, Pulsar, Lorus. Seiko Watch is a planning and marketing company.
Seiko Holdings delegates a large portion of the manufacturing in its watch business to Seiko Epson and Seiko Instruments.

Seiko Clock Inc. — clocks, kitchen timers: Seiko, Decor Seiko, Seiko Emblem, Seiko Premium, Seiko Melodies in Motion Musical Clocks, Pyxis

Seiko Service Center Co., Ltd. — repair and after service for watches.

Seiko Time Systems Inc. — system clocks (outside, building wall, monument, floral clocks), sports timing equipment.

Seiko Sports Life Co., Ltd. — golf clubs, stopwatches, musical accessories (tuners, metronomes).

Seiko Precision Inc. — printers, time servers, electronic devices, micromechatronics devices, camera shutters, etc.

Seiko NPC Corporation — semiconductors.

Seiko Jewelry Co., Ltd. — jewelry.

Seiko Optical Products Co., Ltd. — optical lenses & frames.

Seiko Instruments Inc. — electronic components, precision parts, watches, analysis and measurement instruments, machine tools, printers, network items, information systems and services, IC dictionaries, etc.

Wako Co., Ltd. — upscale specialty retailers.

Cronos Inc. — retail sales of watches, jewelry items and eyeglasses.

Seiko Business Services Inc. — human resources.

Ohara Inc. (Seiko owns 32.2% TYO: 5218) — specialty optical glass (glass materials for lenses and prisms).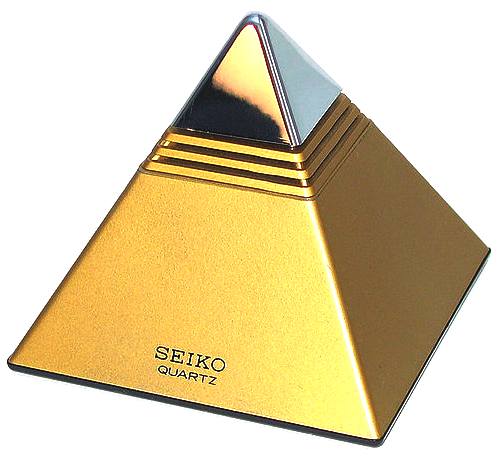 Seiko Group

Seiko Holdings is one of the three core companies of the Seiko Group. The Seiko Group consists of Seiko Holdings Corporation (Seiko), Seiko Instruments Inc. (SII), and Seiko Epson Corporation (Epson). Although they have some common shareholders, including the key members of the Hattori family (posterity of Kintarō Hattori), the three companies in the Seiko Group are not affiliated. They are managed and operated completely independently. Seiko Watch, an operating subsidiary of Seiko Holdings, markets Seiko watches, while SII and Epson manufacture their movements.

On January 26, 2009, Seiko Holdings and Seiko Instruments announced that the two companies will be merged on October 1, 2009 through a share swap. Seiko Instruments became a wholly owned subsidiary of Seiko Holdings as of October 1, 2009.


Other

Seiko also produces other electronic devices. Notably, during the 1980s, the company produced a range of digital synthesizers, such as the DS-250, for use in electronic music. Today, the music division, a part of Seiko Life Sports, produces metronomes & tuning devices.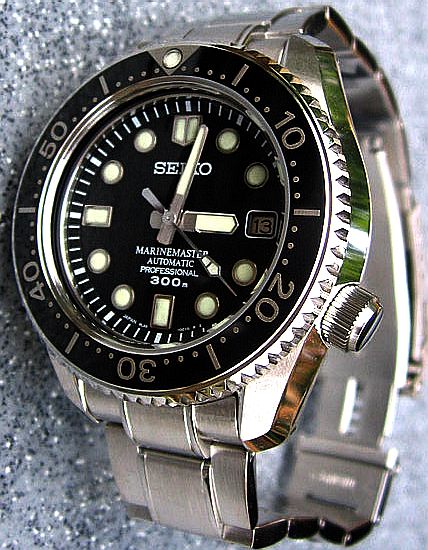 LINKS
Seiko Holdings Corporation website (English)
Seiko Holdings Corporation website (Japanese)
Seiko Holdings Group Companies (English)
Seiko Watch Corporation website (Japanese)
Seiko Watch Corporation International website (English)
Seiko Clocks website (English)
Seiko Spring Drive website (English)
Seiko Calibers (English)
A detailed evaluation of the mechanics of a Seiko 7S26 watch movement (English)
Do It Yourself Project: Seiko 7S26 for Novice Horologists by Nicholas Hacko (English)
SEIKO-Citizen Watch Forum (English)
Solarnavigator is an autonomous vessel that relies on precise time keeping for its onboard navigation equipment. This scientific expedition to prove a robotic anti collision will improve safety at sea.