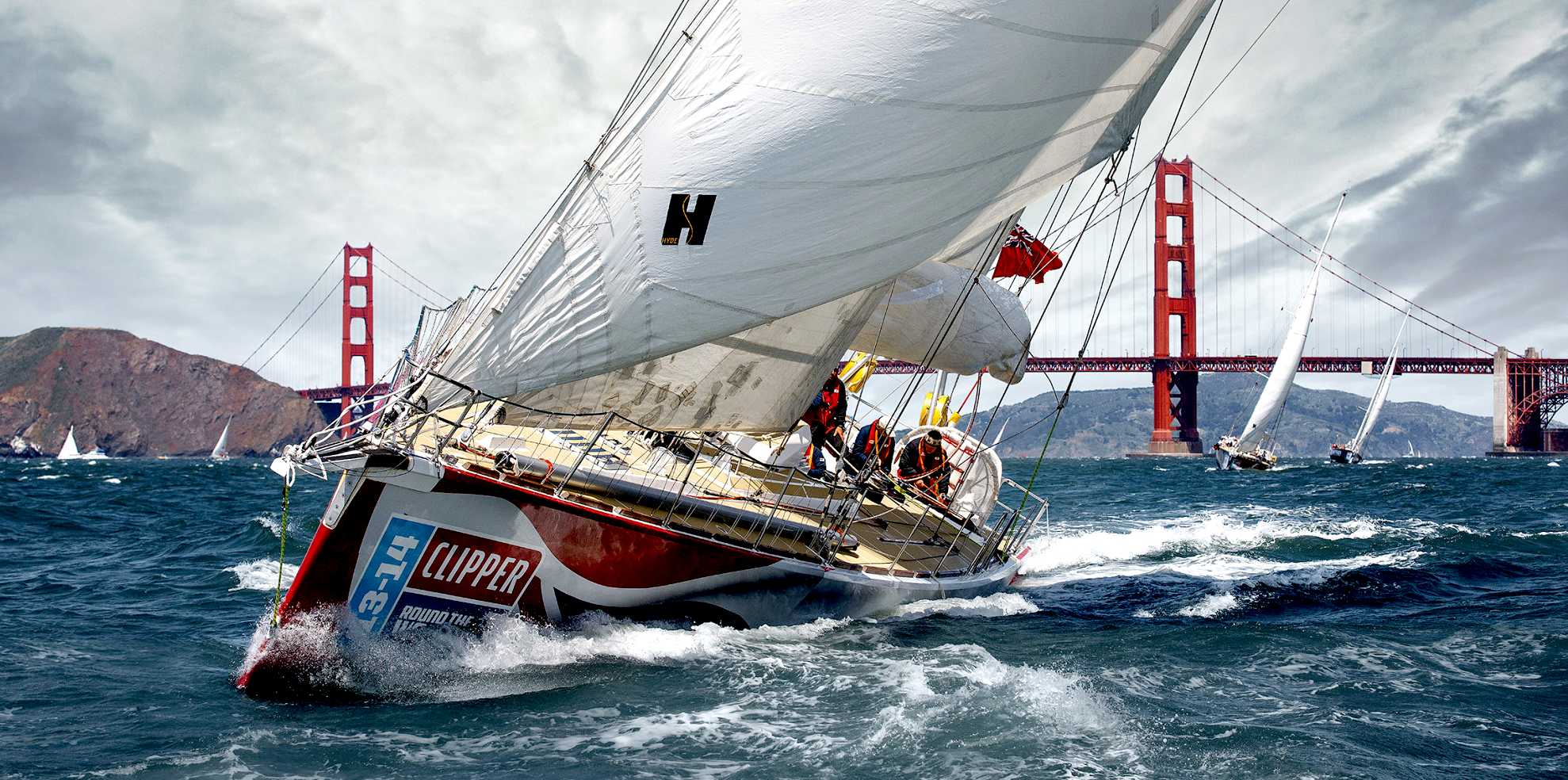 Sailing is man using the wind to power a boat through the water. Sailing can also be combined wind propulsion by means of sails and steering of a craft on water, ice or land. A sailor manages the force of the wind on the sails by adjusting their angle with respect to the moving sailing craft and sometimes by adjusting the sail area. The force transmitted from the sails is resisted by forces from the hull, keel, and rudder of a sailing craft, by forces from skate runners for an iceboat, and by forces from wheels for a land sailing craft to allow steering a course on a point of sail with respect to the true wind.

While there are still some places in the world where sail-powered passenger, fishing and trading vessels are used, these craft have become rarer as internal combustion engines have become economically viable in even the poorest and most remote areas. In most countries sailing is enjoyed as a recreational activity or as a sport. Recreational sailing or yachting can be divided into racing and cruising. Cruising can include extended offshore and ocean-crossing trips, coastal sailing within sight of land, and day sailing.
The geometry tube shape can be represented as a ratio between length and width, such that a perfectly cyllindrical vortex has a length to width ratio of 1:1, while the classic almond shaped tube is nearer 3:1. When 'width' exceeds 'length', the tube is typically described as "square"
A - Z SPORTS INDEX
LIST OF JULES VERNE (SAILING) TROPHY HOLDERS:

2017 – Francis Joyon / IDEC SPORT (31.5m) – 40:23:30:30
2012 – Loïck Peyron / Banque Populaire V (40m) – 45:13:42:53
2010 – Franck Cammas / Groupama 3 (31.5m) – 48:07:44:52
2005 – Bruno Peyron / Orange II (36.8m) – 50:16:20:04
2004 – Olivier De Kersauson / Geronimo (33.8m) – 63:13:59:46
2002 – Bruno Peyron / Orange (32.8m) – 64:08:37:24
1997 – Olivier De Kersauson / Sport-Elec (27.3m) – 71:14:22:08
1994 – Peter Blake, Robin Knox-Johnston / Enza New Zealand (28m) – 74:22:17:22
1993 – Bruno Peyron / Commodore Explorer (28m) – 79:06:15:56
LIST OF UNSUCCESSFUL ATTEMPTS:
2021 - Charles Caudrelier / Gitana Team 1st attempt - Maxi Edmond de Rothschild & Franck Cammas
2020 - Thomas Coville / Sodebo Ultim 3 1st attempt - foiling trimaran
2019, 2015 - Yann Guichard / 3 attempts - Spindrift
2015 - Dona Bertarelli & Yann Guichard / 1 attempt - Spindrift
2011 - Pascal Bidégorry / 1st attempt - Bank Populaire
2003 - Ellen MacArthur / 1 attempt - Kingfisher II
1998 - Tracy Edwards / 1 attempt - Royal Sun Alliance
CONTACT THE SAILING COMPETITION ORGANISERS
ASSOCIATION TOUR DU MONDE EN 80 JOURS
Musée de la Marine
Palais de Chaillot
17 place du Trocadéro
75016 Paris