Confabulation is the confusion of imagination with memory, and/or the confusion of true memories with false memories.
Berlyne (1972) defined confabulation as "…a falsification of memory occurring in clear consciousness in association with an organically derived amnesia." He distinguished between: (i) "momentary" (or "provoked") confabulations - fleeting, and invariably provoked by questions probing the subject's memory – sometimes consisting of "real" memories displaced in their temporal context. (ii) "fantastic" (or "spontaneous") confabulations - characterised by the spontaneous outpouring of irrelevant associations – sometimes bizarre ideas, which may be held with firm conviction.
Patients who have suffered brain damage or lesions, especially to the Prefrontal cortical regions, may have confabulation of memories as a symptom.
Patients with Korsakoff's syndrome characteristically confabulate by guessing an answer or imagining an event and then mistaking their guess or imagination for an actual memory.
Confabulation is a function of the brain's chemistry. It is a mapping of the activation of neurons to brain activity. [1]
Confabulation can also occur as a result of damage to the Anterior communicating artery (ACoA), in the Circle of Willis.
Confabulation also appears to be a common occurrence in normal individuals under experimental circumstances, as shown by research on choice blindness.
Some military agents, such as BZ, and deliriant drugs such as those found in datura, noticeably scopolamine and atropine, may also cause confabulation.
LINKS and REFERENCE
Hirstein, William (2004). Brain Fiction: Self-Deception and the Riddle of Confabulation. The MIT Press. ISBN 978-0-262-58271-1.

Kalat, J. W., (2002). Biological Psychology (8th ed). Toronto, Ontario, Canada: Thomson Wadsworth.

Stedman, T. L. (2000, January 15). Stedman's Medical Dictionary (27th ed.). Philadelphia, PA: Lippincott Williams & Wilkins.
HUMANS:
AIDS - HIV

Bladder

Blood

Bones

Death

Diet

Digestion

Disease

Drugs -

Exercise

Fantasies - Schoolgirl

Gestation

Hair

Hate

Hearing

Heart

IVF Artificial Fertilisation

Joints

Kidneys

Liver

Lungs

Memory

Muscles

Munchausen's Syndrome

Nails

Reproduction

Sight

Sleep

Smell

Skeleton

Skin

Stress

Teachers - Petition

Veins
SOME PROMINENT MISCARRIAGES OF JUSTICE:
LINKS
OTHER ANIMALS:
| | |
| --- | --- |
| | Such as frogs (class: Amphibia) |
| ANNELIDS | As in Earthworms (phyla: Annelida) |
| ANTHROPOLOGY | Neanderthals, Homo Erectus (Extinct) |
| ARACHNIDS | Spiders (class: Arachnida) |
| ARTHROPODS | Crabs, spiders, insects (phyla: Arthropoda) |
| | Such as Eagles, Albatross (class: Aves) |
| CETACEANS | |
| CRUSTACEANS | such as crabs (subphyla: Crustacea) |
| | Tyranosaurus Rex, Brontosaurus (Extinct) |
| ECHINODERMS | As in Starfish (phyla: Echinodermata) |
| | Sharks, Tuna (group: Pisces) |
| HUMANS - MAN | Homo Sapiens THE BRAIN |
| | Ants, (subphyla: Uniramia class: Insecta) |
| | Which includes PLANTS non- animal life |
| | Warm blooded animals (class: Mammalia) |
| | Such as Kangaroos (order: Marsupialia) |
| MOLLUSKS | Such as octopus (phyla: Mollusca) |
| | Trees - |
| PRIMATES | Gorillas, Chimpanzees (order: Primates) |
| | As in Crocodiles, Snakes (class: Reptilia) |
| | such as Rats, Mice (order: Rodentia) |
| SIMPLE LIFE FORMS | As in Amoeba, plankton (phyla: protozoa) |
---
A taste for adventure capitalists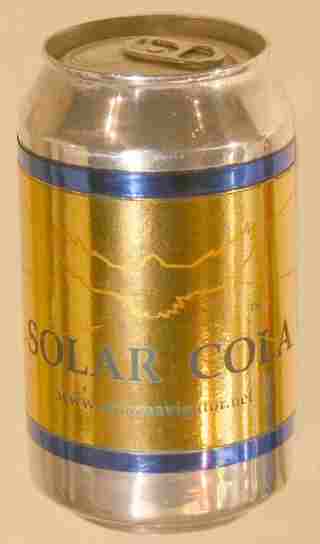 Solar Cola - the healthier cola alternative