Carbon fiber reinforced plastic, or CFRP, is a strong, light and very expensive composite material which, because of its mechanical properties is used to build racing cars at every level.
It has many applications in aerospace and automotive fields, as well as in sailboats, and notably in modern bicycles, where these qualities are of importance. It is becoming increasingly common in small consumer goods as well, such as laptop computers, tripods, fishing rods, racquet sports frames, stringed instrument bodies, classical guitar strings, and drum shells.
In the the 1960s Colin Chapman, chief designer of Lotus, introduced the monocoque to formula one by placing thin plates around the bars of the chassis. This new technology increased the stiffness of the chassis - a semi-monocoque.
Later on in the seventies, aluminium was mostly used for racing cars construction, but when these structures proved not be be strong enough to manage down force from wings, John Barnard from McLaren came up with the first self supporting chassis made from carbon fibre. Barnard used an American company " Hercules Aerospace" because McLaren didn't have the materials and knowledge at the time.
In 1981, the McLaren drivers proved the safety and advantages of the new way of construction. John Watson finished twice second and once first in that season. Andrea De Cesaris proved the stiffness of the monocoque, by surviving several crashes in that season.
Properties
Carbonfibre is a non isotrope material, which means that all fibres have to point the same direction as the forcelines through the material. If this is not the case, there will be an opposite effect. To better understand this, wood is also a non isotrope also, aluminium and copper.

You can see from the table below that carbon fibre is roughly 3 times stronger and more than 4 times lighter than steel.

| Material | Tensile strength | Density | Specific strength |
| --- | --- | --- | --- |
| Carbon fibre | 3.50 | 1.75 | 2.00 |
| Steel | 1.30 | 7.90 | 0.17 |
Carbon fibre rear wheel
Building in F1
F1 teams use carbon fibres, a pre-impregnated epoxy resin and an aluminium honeycomb layer, which is sandwiched between two layers of carbon fibre.
The chassis is usually the first part of the car to be built, due to the amount of time required for cure.
The main chassis usually comprises of about 8 parts (panels). The first stage of the manufacturing process is to build a solid (computer cut) pattern, from which a mold for the panel is produced. The molds are constructed by laying a total of 10 layers of pre-impregnated (with resin) carbon fibre on top of each pattern to produce the mold. The production of the mold takes place in several stages, involving vacuum treatments, de-bulking and heating processes. The mold then has to be thoroughly cleaned and prepared for use.
The next phase is the actual fabrication of a car parts, made from sheets of pre-cut, pre-impregnated carbon fibre, which are carefully laid inside the molds. It is thereby vital orientate the carbon fibre sheets in pre determined directions in order to achieve the desired strength. A total of 5 layers of carbon fibre are laid, forming the outer skin of the chassis (to achieve a final, cured thickness of 1mm, a total of 3-4 layers of carbon fibre must be laid down).
The next stage of the process is to cure the carbon fibre in an autoclave. This exposes the carbon fibre to a number of temperature / pressure cycles according to the specific requirements of the materials and components being processed. During this treatment, the resin impregnated in the carbon fibre flows into the surrounding fibres and is activated, thereby curing the carbon fibre. Once the outer skin has been cured and cooled down, a honeyomb layer of aluminium is fixed onto the outer skin by a sheet of resin to ensure the materials stick stongly together.
The chassis panel then returns to the autoclave for curing. After having cooled down again, one more layer, consisting of a number of pre-impregnated carbon fibre sheet is placed on top the existing skin, and again treated in the autoclave for a final time.
When the part is completely produced, it is sent to an evaluation department, and when proven good, it can be used for racing.
GRP MOBILE REPAIR SERVICE
PEVENSEY BAY MARINE
Pevensey, East Sussex.

Pevensey Bay Marine specialise in quality GRP (glass) fiber repairs using polyester, vinalester and epoxy resins, to our customers requirements.
We are committed to working closely with our customers to provide them with a service that will meet with all their requirements. The majority of our work is on site repairs. In the marina, or in dry dock. Our expert in sailing boat and power yachts will.
We repair classic racing cars and also produce replacement fibreglass parts. Our skilled craftsmen have 25 years experience in the trade.

We have been repairing boats for over 20 years. As Dateline Marine Services, we looked after many of the Honda Formula 4 stroke off-shore race boats, both 150 and 225 class.

We repair sports boats, jet skis, car bodywork and much more. We also undertake project management for small craft restoration. We offer a mobile/on site repair service for your craft.

We also buy (running or not) and sell outboard motors, small boats and other marine related items.

We offer free advice and a friendly service using only quality approved materials.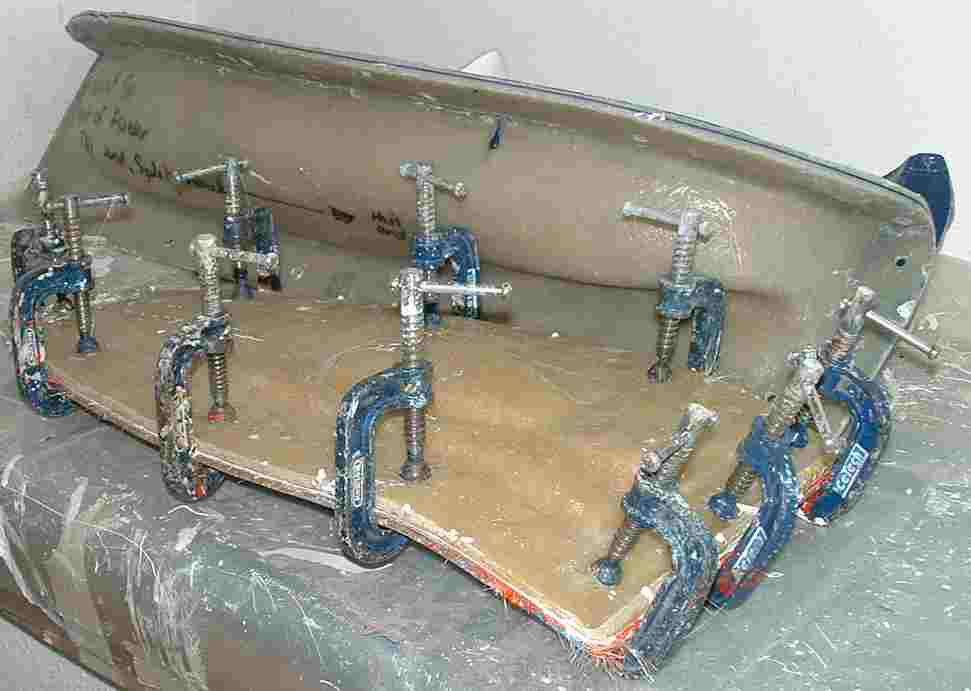 Contacts
Onsite repairs: LLoyd Stebbings
Email: pevenseymarine@aol.com
Tel: 07885 022436
Website: www.pevenseybaymarine.com/
---
CARBON FIBRE TECHNOLOGIES (CFT) LTD. is one of those companies that make up the backbone of the British motorsport industry. The Motorsport Industry Association: The National Survey of Motorsport Engineering and Services - 2000, describes the motorsport engineering industry as split into two parts: the top 50 companies, and the remaining, approximately 1150 companies that generate around 78% of the $4.1 billion income and employ around 84% of the 25,000 employees in the industry. Looked at another way, that means that the 1000+ smaller companies generate between $1.4m and $2.8m from their 10-20 employees, on average. CFT is one of these companies, and without them, British motorsport would not be the world leader it undeniably is today.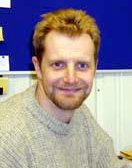 Arthur Woolhouse
When Arthur Woolhouse, Managing Director, and Gavin Gilliatt, Financial Director, set up CFT in 1994, in a 170m2 factory in Ashwellthorpe, Norfolk, they had just one employee. Since then, CFT has expanded into two adjoining factories, covering a total of 480m2, and the staff has increased to 19. The company now offers a full range of advanced composite design, engineering and manufacturing services, including structural analysis, pattern making and low-volume production.
---
LINKS: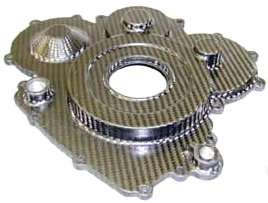 COMPOSITE DIRECTORY