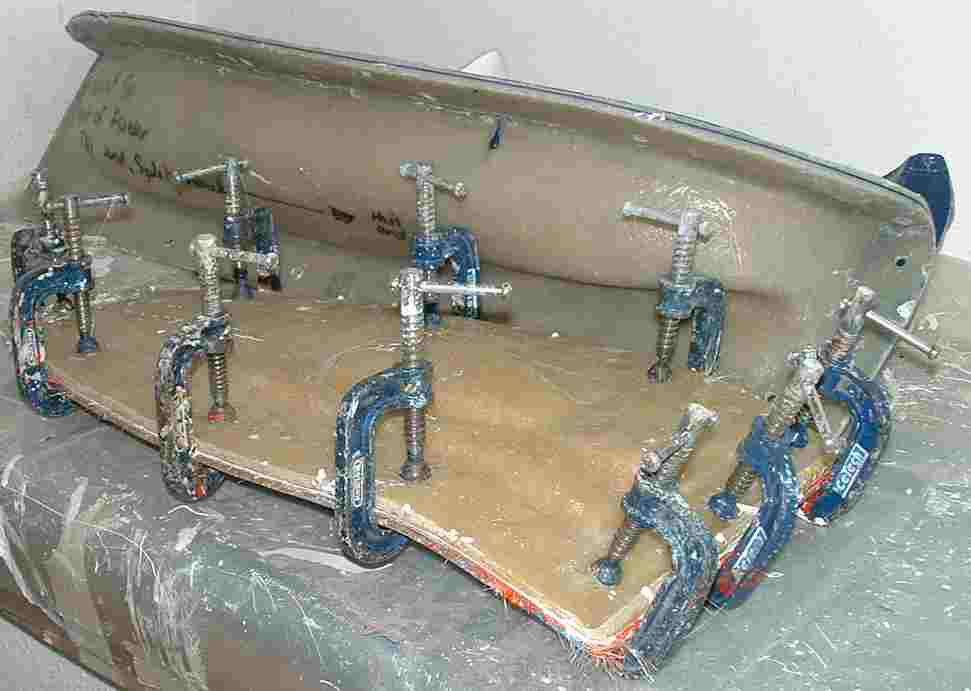 A and E Forrest Patternmakers - Motherwell
A and E Forrest Patternmakers
17 Ravenshill Drive
Cleland
Motherwell
ML1 5QL
Strathclyde
Tel: 01698 861928
Fax: 01698 861045
Advanced fibreglass - Newhaven
The Old Cement Works Industrial Estates
South Heighton
Newhaven
BN9 0HS
Tel: 01273 516779
Fax: 01273 516779
rabet@9aol.com
Factory Manager - Paul Lewis
Tufnol® Equivalents - Full range of Industrial Laminates UK Manufacture - Large Stocks
PO Box 39, Preston
Lancashire PR1 1TA England
Tel +44 (0)1772 258245
Fax: +44 (0)1772 203361
Email: info@attwater.co.uk
23 Southview Road
Southwick
Brighton
BN42 4TW
East Sussex
Tel: 01273 592472
Fax: 01273 591738
clive@bfginternational.com

Bighead Bonding Fasteners Ltd - Bournemouth
Bighead Bonding Fasteners Ltd
Units 15-16 Elliott Road
West Howe Industrial Estate
Bournemouth
BH11 8LZ
Dorset
Tel: 01202 574601
Fax: 01202 578300
BPY Plastics Ltd - Brackley
BPY Plastics Ltd
Unit J, Lincoln Court
Buckingham Road Industrial Estate
Brackley
NN13 7BE
Northamptonshire
Tel: 01280 706335
Fax: 01280 705675

Managing Director - Tony Boyd
This is by no means an exhaustive list of moulds makers or composite moulders, but we hope it will help you find a specialist to source your requirements. If you are a laminator, pattern maker, or in a related industry and you are not on our list yet, but wish to be included, please email with the details you want included.
GRP MOBILE REPAIR SERVICE
PEVENSEY BAY MARINE
Pevensey, East Sussex.

Pevensey Bay Marine specialise in quality GRP (glass) fiber repairs using polyester, vinalester and epoxy resins, to our customers requirements.
We are committed to working closely with our customers to provide them with a service that will meet with all their requirements. The majority of our work is on site repairs. In the marina, or in dry dock. Our expert in sailing boat and power yachts will.
We repair classic racing cars and also produce replacement fibreglass parts. Our skilled craftsmen have 25 years experience in the trade.

We have been repairing boats for over 20 years. As Dateline Marine Services, we looked after many of the Honda Formula 4 stroke off-shore race boats, both 150 and 225 class.

We repair sports boats, jet skis, car bodywork and much more. We also undertake project management for small craft restoration. We offer a mobile/on site repair service for your craft.

We also buy (running or not) and sell outboard motors, small boats and other marine related items.

We offer free advice and a friendly service using only quality approved materials.
Contacts
Onsite repairs: LLoyd Stebbings
Email: pevenseymarine@aol.com
Tel: 07885 022436
Website: www.pevenseybaymarine.com/
---
COMPOSITE DIRECTORY