A cola is a sweet carbonated drink, usually with caramel coloring and containing caffeine. The flavor of the soft drink sometimes comes from a mixture of vanilla, cinnamon, and citrus flavorings (Orange, Lemon and Lime). The name comes from the kola nuts that were originally used as the source of caffeine.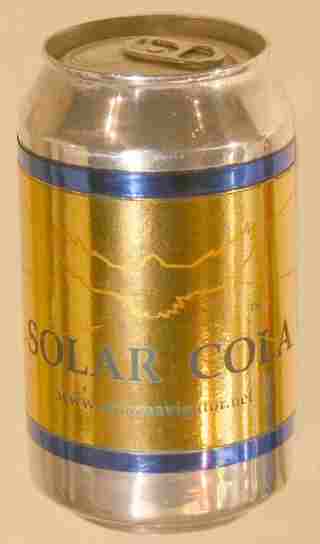 The drink may also be caffeine-free, and although some people disagree on calling such a drink a cola, neither the cola companies themselves nor the vast majority of cola drinkers would make such a distinction. Cola drinks are generally sweetened with corn syrup, but may be sweetened with sugar or an artificial sweetener.
Major brands of cola include Coca-Cola, Pepsi, Royal Crown, Virgin Cola and various local producers. Jolt Cola also has a dedicated cult following (especially with college students or young professionals who have to meet tight deadlines), as it has a particularly high caffeine content (about 200 mg/L, compared with about 110-130 mg/L for Pepsi and Coca-Cola and 320 mg/L in non-cola energy drink Red Bull).
Among colas, German brand Afri-Cola had a higher caffeine content until the product was relaunched with a new formulation in 1999. Inca Kola is another brand that is marketed in many countries by the Coca Cola group; it is the major cola in some South American countries. tuKola and Tropicola are brands from Cuba; the former is also sold in Italy. Star cola is a brand from Gaza-Palestine marketed by Mecca Cola and Zam Zam Cola. There is also an open source recipe for a cola drink, OpenCola.
COLA NEWS
The latest cola to be announced is Solar Cola.™ This cola contains real Kola Nut and other 'energy' additives said to make the drink a healthier alternative.
In 2002 a new brand, Mecca Cola, aimed at Muslim customers (with the slogan Think Muslim, Drink Muslim), was launched in France by Tawfik Mathlouthi. It is inspired by Iranian Zam Zam Cola. The product became available in the UK in 2003.
Some of the profits are directed to the Palestinian cause, and to domestic charities. A similar product with a similar concept, Qibla Cola, was launched in 2003 in the UK. Cola Turka, a Turkish brand, and Zelal Cola are also popular among the Muslim community in Germany.
OPEN COLA
OpenCola is a brand of cola unique in that the instructions for making it are freely available and modifiable. Anybody can make the drink, and anyone can modify and improve on the recipe as long as they, too, license their recipe under the GNU General Public License.
Although originally intended as a promotional tool to explain open source software, the drink took on a life of its own and 150,000 cans were sold. The Toronto-based company Opencola founded by Grad Conn, Cory Doctorow and John Henson became better known for the drink than the software it was supposed to promote. Laird Brown, the company's senior strategist, attributes its success to a widespread mistrust of big corporations and the "proprietary nature of almost everything". The company's marketing strategy has since taken a different turn and they no longer promote the soft drink on their web page.
LINKS:
We are looking for distributors in America, Australia, Canada, Europe, and Japan. The state of the Cola market globally and in the UK is ripe for a fresh quality brand, with excellent potential for growth. According to ResearchandMarkets.com the UK drinks market is worth an estimated £53.5 billion, representing a 7% share of total consumer spending. The global soft drinks market is roughly the same percentage of total consumer spending for developed countries.
Prospective investors in our company should consult their own independent investment advisers, and please note this information is provided for general guidance only. It is not a prospectus, but is provided in response to the number of requests we have received asking for more information
For all trade enquiries please contact: Nelson Kruschandl at:
Solar Cola UK or Solar Cola Exports
United Kingdom
+ 44 (0) 1323 831727
+44 (0) 7905 147709
---
A taste for adventure capitalists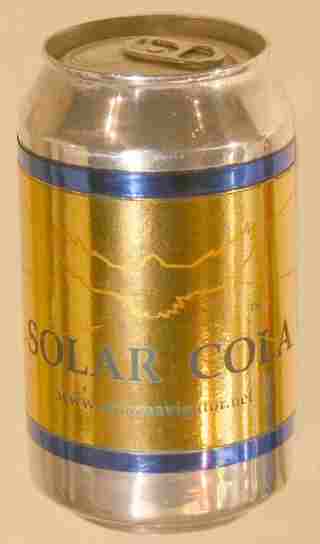 Solar Cola - a healthier alternative