The England national football team represents England in international football competitions such as the World Cup and the European Championships. It is controlled by The Football Association, the governing body for football in England. England is one of the highest-ranking national teams in Europe and is currently enjoying a six game winning streak in the lead up to the 2006 FIFA World Cup in Germany. The modern version of football originated in England.
Each of the four Home Nations of the United Kingdom has its own football association, domestic league and national team. Because the IOC does not accept regional representative teams, England does not compete in Olympic football. A Great Britain and Northern Ireland team will compete in the 2012 Summer Olympics to be held in London. England and Northern Ireland have already confirmed that they will allow their players to play in this team.
England is by far the most successful of the Home Nations, having won the 1966 World Cup and the British Home Championship thirty-four times, as many as the other three nations have won together.
Nickname

The Three Lions

Association

The Football Association (The FA)

Coach

Sven-Göran Eriksson,
2001 - July 2006

Most caps

Peter Shilton (125)

Top scorer

Sir Bobby Charlton (49)

First international
Scotland 0 - 0 England
(Partick, Scotland; 30 November 1872)

Largest win
N. Ireland 0 - 13 England
(Belfast, Northern Ireland; 18 February 1882)

Worst defeat
Hungary 7 - 1 England
(Budapest, Hungary; 23 May 1954)

Appearances

12 (First in 1950)

Best result

Winners, 1966

European Championship

Appearances

7 (First in 1968)

Best result

Third, 1968, Semi-finals, 1996
1966 World Cup
Ramsey's prediction came true, and the 1966 World Cup was England's finest moment. Captained by Bobby Moore, England's "Wingless Wonders" dispatched Argentina and then Portugal to set up a final with West Germany at Wembley. England won 4-2 after extra time, with three goals from Geoff Hurst and one from Martin Peters. The game created the famous English catchphrase "They think it's all over... it is now!", which were BBC commentator Kenneth Wolstenholme's words as Hurst scored his third goal in the 120th minute.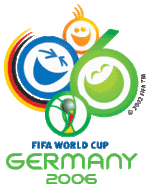 The Eriksson era
In 2001, the Swede Sven-Göran Eriksson was appointed as Keegan's successor, becoming the first foreign national to manage England. Eriksson turned around the team's 2002 World Cup campaign with a 5-1 victory over Germany. England came from behind with goals from Emile Heskey, Steven Gerrard and a Michael Owen hat-trick; all five England goals coming from Liverpool FC players. England ensured qualification after a tense final game against Greece; David Beckham scored from a free kick in the last seconds of the game to make the score 2-2 and put England top of their group on goal difference. In the finals in Japan and South Korea, England beat Argentina 1-0 in the group stage and reached the quarter-finals before being beaten 2-1 by the eventual winners Brazil.
In Euro 2004, England came top of their qualification group after drawing 0-0 away to Turkey in their final qualifier. In the finals, despite a last-minute loss to France in the group stage, England were favoured to do well, but having reached the quarter-final of the European tournament, for only the second time in its history, were knocked out in yet another penalty shootout, this time to hosts Portugal after a 2-2 draw in the quarter-finals.
The year 2005 saw Eriksson receive heavy criticism from fans for his defensive strategies and alleged lack of passion, his lack of communication with the players from the bench, and a perceived inability to change tactics when necessary in a game, as witnessed against Brazil in 2002. A 4-1 loss to Denmark in a friendly was followed by a humiliating 1-0 defeat to Northern Ireland in a 2006 World Cup qualifier, which despite a previously excellent qualifying record led to further criticism. An unconvincing 1-0 victory over Austria did nothing to relieve the pressure. However, despite these criticisms England qualified for the World Cup finals with one match to spare, and travel to Germany as group winners following a 2-1 victory and a much improved performance against Poland.
In their first friendly match following qualification for the World Cup, England beat Argentina 3-2 in Geneva, Switzerland, in a game many have described as England's best performance in a very long time.
The Swede has also received a degree of criticism during his time in charge for experimenting with his teams excessively during friendly matches, sometimes changing the entire eleven at half-time before FIFA ruled that only a maximum of six substitutions would be allowed in such games from 2004. He also received criticism from some quarters of the English media for 'cheapening' the captaincy of the England team by allowing lower-profile players such as Emile Heskey and Philip Neville to lead the team after substitutions. Critics making such claims are generally ignored as not being aware that only the player leading the team at kick-off is officially recorded as having captained England. A player inheriting the armband later on in a game is not an 'England captain' in the official sense.
Following revelations in the News of the World newspaper during January 2006, the Football Association decided to come to an agreement with Eriksson over his future and on 23 January 2006, it was announced that the Swede was to stand down after the summer's World Cup Finals. A number of possible successors were linked with the job; after a series of interviews that were widely criticized for their length, Portuguese national team manager Luiz Felipe Scolari was allegedly offered the job, but declined due to the relentless media pressure of the British press. On 4 May 2006, it was announced that Steve McClaren would succeed Eriksson after the World Cup. His first game in charge will be against Greece at Old Trafford on 6 August.
World Cup record
WORLD CUP TEAMS 2006
TOP UK FOOTBALL CLUBS
---
The well known designer of exotic vehicles such as the Borzoi, Bluebird Electric and Solar Navigator, knows when he's on to a good thing. Nelson previously insured his vehicles with the Royal for about 10 years then General Accident for another 10 years. Which just shows we tend to be loyal to our insurers - but are they loyal in return?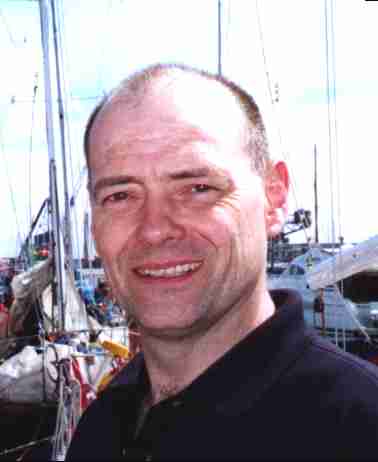 Nelson Kruschandl - "Best value and service."
These days there is a good choice of insurers each competing to save you money, so why not shop around. When about 3 years ago Nelson's policy went up dramatically by about 30% he decided to check out the market. He obtained quotations from most of the firms advertising savings such as Churchill and Direct Line, but was pleasantly surprised to find his local company could beat the best quote he'd obtained by quite a bit and offer a better policy. Sold. Nelson says: "Why don't you give Hastings Direct a try online." Move up to a better service and help keep this website active. For every policy sold through us, Hastings Direct will contribute to our running costs - with no extra cost to you. Please help us if you can. Applies in the UK only.
UK Car, Van and Motorcycle insurance
---
LINKS and REFERENCES
During the World Cup, many of the stadiums will be officially known by different names, as FIFA prohibits sponsorship of stadium names unless the stadium sponsors are also official FIFA sponsors. For example, Allianz Arena will be known during the competition as "FIFA World Cup Stadium, Munich" (or in German: "FIFA WM-Stadion München"). These new names are reflected in the table. Of the twelve hosting stadia, all but one (Leipzig) are in the former West Germany.

http://eur.i1.yimg.com/eur.yimg.com/i/eu/fifa/regen.pdf FIFA official tournament rules (PDF)

ESPN Star broadcasts in Asian countries such as Hong Kong, India, Indonesia, China, Malaysia, Philippines, Singapore, South Korea, Taiwan, and Thailand.

For the first time ever, the state broadcaster RAI lost the bid for broadcasting. However, by law, it must broadcast all of the Italy national team games.

HD will be available for free both in the terrestrial network and by Canal Digital satellite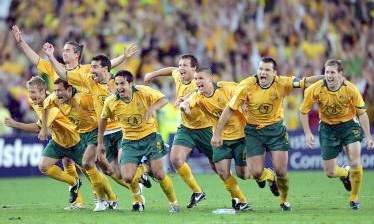 ---
A taste for adventure capitalists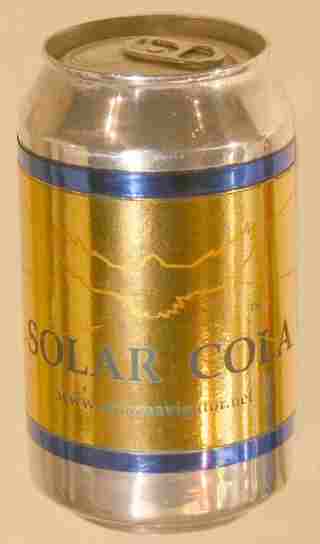 Solar Cola - a healthier alternative