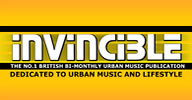 INVINCIBLE MEDIA GROUP
UK : Unit 107, 203 Mare Studios, London E8 3QE
USA : 14 Wall Street, 30th Floor, New York , NY 10005
Switchboard : UK : 0208 525 4131
US : 213 291 8682
E-mail : letters@invinciblenewspaper.com
The Urban Music Awards is a British awards ceremony for music launched in 2003.
When it was finally launched by chairman of the Invincible Media Group Jordan Kensington the ceremony established itself as an innovative platform for the UK's top urban talent. Artists like Craig David, Beverley Knight, Omar, Jazzie B, Dizzee Rascal amongst many others have been honoured.
Now in its fifth year the UMA's are continuing to grow with an expansion to the United States, and Australia. The awards ceremony is held annually by Invincible Media Group.
News UK UMA Oct 07: The Kismet Girls - an outstanding new girl group,
great songs and routines - watch out for them in 2008
(A&R departments call 01323 831727 for details)
Invincible Brand
INVINCIBLE is a fast growing media brand that is successfully building an international network comprised of magazine, radio, events and television properties.
With distribution of both its magazine and television assets in over 60 countries combined with a multicultural and international editorial point of view, INVINCIBLE connects (and communicates) with the growing multicultural audience via content that highlights common trends in music, fashion and culture. In 1999 the creation of Invincible Magazine online (an online magazine) in London, UK by Jordan Kensington (Editor in Chief) and then in 2000 an alliance INVINCIBLE Media Group core management team with Jordan Kensington (CEO)and team set up a development of pay television business plan. The investment financing secured from sale of property launched INVINCIBLE Magazine new UK edition .
Invincible TV
In 2003, INVINCIBLE TV was launched (1st Music Online Live 24/7 TV platform) with a reach via syndication of programming to Canal Satellite France, Africa and French Overseas territories (Indian Ocean and Caribbean) with French audio feed. This led to an Execution of talent and street marketing strategy.
International Expansion
International expansion with the launch of Invincible TV Jamaica on Channel 106 which then expanded to the launch of the World Fashion Awards in Barbados and the Urban Music Awards with a signed a sponsorship deal with leading mobile company Samsung Mobile. In 2004, whilst people were still getting their teeth into New Media, Invincible Radio was born. A Live New media based, online radio station with 32 presenters/DJ's broadcasting 24/7 around the world. This led to an International expansion of programming for Invincible TV, with the launch of music video production arm and British Music Week. An event educating entrepreneurs and the music industry about New Media capabilities and marketing within the music industry.
Programming
INVINCIBLE TV now reaches 32 countries through syndicated programming vis 5 satellite TV platform. 2005 and 2006 saw an international expansion in key markets with localized versions of INVINCIBLE TV (Jamaica, Barbados),execution of interactive, internet, broadband and mobile phone strategy and consolidation of urban youth global brand via World Fashion Awards, Urban Music Awards, and The British Music Week . They also managed to take over the complete an independent running of the Official International Download Charts by collecting charts from Tunetribe, Itunes, Karmadownload, and compiling an international download chart for syndication to magazines, music journals etc.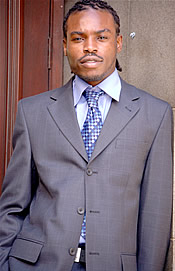 Jordan Kensington - CEO Invincible Media Group
Jordan Kensington is COE of the Invincible Media Group, founder of the Urban Music Awards and promoter of British Music Week. He explains why a strong sense of self belief is the key to turning dreams into reality.
What were your motivations behind starting up Invincible?
In terms of the project itself, my dream was to be the first media company with a free magazine of its genre with a circulation of over 65,000, TV station and radio station targeting a niche multi-cultural market.
Having worked in the industry for several years as an artist, I saw how difficult it was for young people to break into the media industry and I decided to start up a company that provided those opportunities.
Seven years ago when I started out there were no online magazines or outlets so it was much harder for young people to get into the media, without knowing the right people.
I wanted to give them an opportunity, an outlet to start their career. Since we set up Invincible several of the journalists involved have gone on to write for national papers such as the Times and the Metro so it was a great stepping stone for them.
What did your parents think when you decided to start up your own business?
I started out in the industry as an artist myself, and my Mum wasn't that happy and wanted me to take a traditional career. I went to university to study law and after I got my law degree my Mum wanted me to go on and do a Masters.
But I knew that wasn't for me so I decided to start up the company. It was a big risk I was undertaking – I had to sell my house to raise the capital, and I guess most parents would be worried about that. But she is obviously really proud of me now, and pleased that I decided to follow my dreams.
It's all about self-belief; you are your own person and you always know if you are capable of doing something.
How easy or hard was your route to success?
It was extremely hard; especially being young and from an ethnic minority and having to compete with people who had been in the business for a very long time.
But people underestimate your strength of mind. Losing my Dad made me realise that life is too short and if you believe in something so much you should go for it. My aim was to kick those doors down – if I had a rejection in any situation I would just try again.
Rejection just spurs me on and makes me want to try again. Anyone who has started up a business is likely to have failed at least once. No entrepreneur will always be 'up', all successful businesses will have their ups and downs.
Did you find your age a barrier?
I made it a policy not to tell people how old I am as you then run the risk for being discriminated against for being young. For me, age is nothing but a number – someone as young as twenty may be far more intelligent and business savvy than another person twice that age.
I always make sure that people judge me on what the company can offer them, and what benefits my business can provide, rather than looking at me as the individual. It's best to find a way to use youth to your advantage, rather than let it hinder you.
Are there any particular qualities you think a person needs in order to start up their own business?
I think the only quality you need is self-belief. I wasn't a trained business person; I'd never worked in a business in my life. I took my inspiration from Richard Branson – he decides what he wants to do and goes for it.
You don't need to have gone to university or been from a particular background, you just need self-belief. If you can believe in your project 100%, then you be able to make other prospective clients believe in you. Your idea is your baby; you need to invest your whole heart in it.
What piece of advice would you give to other young people who want to make their ideas happen?
My advice would be just to go for it – life is too short.
If you have an idea to start up your own business, don't just sit around waiting for it to happen. It's much easier to start up a business now than it was seven years ago; you can start online fairly cheaply and sell your products or services there before taking them to the high street.
I think there are two types of people in the world – do-ers and dreamers. The do-ers think of something and act now, which is what you have to do if you want to succeed.
What are your goals for the future?
Well, we've just launched the first UK official International download chart show (the first TV chart show to count the international download charts). It can be seen on Sky Channel 368 each and every Friday at 8pm.
Going forward, I have already launched Invincible TV in Jamaica and Barabados. My goal is to launch Invincible TV in most of the other Caribbean islands – that's my main focus. Once we've achieved that, my work is done!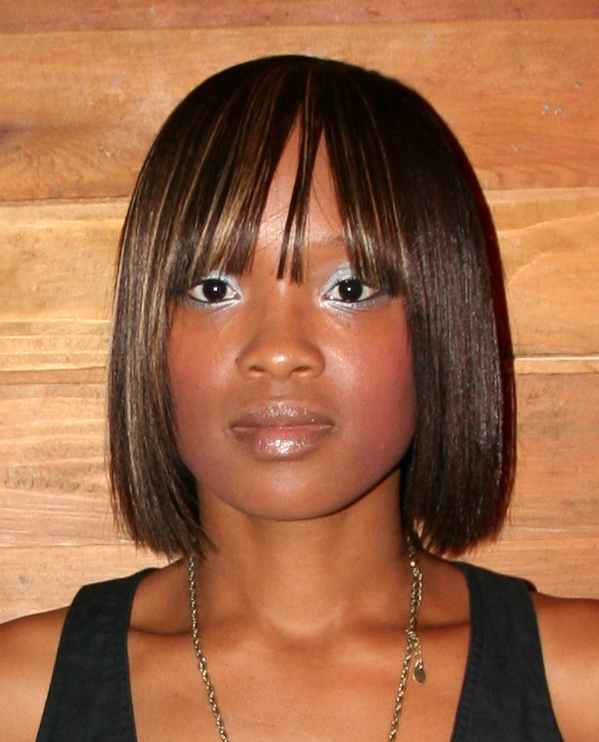 Lera
Charley Mandy
News UK UMA Oct 07: The Kismet Girls - an outstanding new girl group,
great songs and routines - watch out for them in 2008
(A&R departments call 01323 831727 for details) Photos © NJK
Links and Reference
News A to Z directory, please click on the links below to find your favourite news or to contact the media to tell your story:
WE ACCEPT NO RESPONSIBILITY FOR THE ACCURACY OF ANY FEATURED LINKS