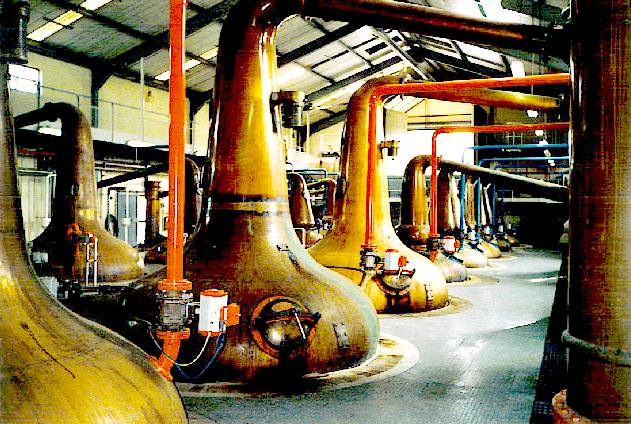 Irish whiskey (Irish: Fuisce or uisce beatha) is whiskey made on the island of Ireland.

The word "whiskey" is an Anglicisation of uisce beatha or uisge beatha, a phrase from the Goidelic branch of languages (Irish, Scottish Gaelic and Manx) meaning "water of life" (see aqua vitae).

Most Irish pot still whiskey is distilled thrice, while most (but not all) Scotch whisky is distilled twice. Peat is rarely used in the malting process, so that Irish whiskey has a smoother finish as opposed to the smoky, earthy overtones common to some Scotches. There are notable exceptions to these rules in both countries; an example is Connemara peated Irish malt (double distilled) whiskey from the Cooley Distillery in Riverstown, Cooley, County Louth.

Irish whiskey was once the most popular spirit in the world, though a long period of decline from the late 19th century onwards greatly damaged the industry. Although Scotland sustains approximately 105 distilleries, Ireland has only seven in current operation – only four of which have been operating long enough to have products sufficiently aged for current sale on the market as of 2013, and only one of which was operating before 1975. Irish whiskey has seen a great resurgence in popularity since the late twentieth century, and has been the fastest growing spirit in the world every year since 1990. The current growth rate is at roughly 20% per annum, prompting the construction and expansion of a number of distilleries.


TYPES OF WHISKEY

rish whiskey comes in several forms. If the whiskey is continuously distilled from unmalted grains, it is referred to as grain whiskey. This lighter and more neutral spirit is rarely found on its own and the vast majority of grain whiskey is used to make blended whiskey, a product made by mixing column still product with richer and more intense pot still product. Irish whiskeys made in a pot still fall into two categories. Those made entirely from malted barley distilled in a pot still are referred to as single malt whiskeys, a style also very commonly associated with Scotch whisky. The second style of Irish pot still whiskey is single pot still whiskey, made from a mixture of malted and unmalted barley completely distilled in a pot still. This latter style has also been historically referred to as "pure pot still" whiskey and "Irish pot still whiskey", Older bottlings often bear these names. Regardless of whether the blended whiskey is made from combining grain whiskey with either single malt whiskey or with single pot still whiskey, it is labelled with the same terminology.


GEOGRAPHICAL DEFINITION

Key regulations defining Irish whiskey and its production are established by the Irish Whiskey Act of 1980, and are relatively simple (for example, in contrast with those for Scotch and Bourbon whiskey). They can be summarised as follows:

* Irish whiskey must be distilled and aged on the island of Ireland; that is, either in the Republic of Ireland or Northern Ireland

* The contained spirits must be distilled to an alcohol by volume level of less than 94.8% from a yeast-fermented mash of cereal grains (saccharified by the diastase of malt contained therein, with or without other natural diastases) in such a way that the distillate has an aroma and flavour derived from the materials used

* The product must be aged for at least three years in wooden casks of a capacity not exceeding 700 litres (185 US gal; 154 imp gal)

* If the spirits comprise a blend of two or more such distillates, the product is referred to as a "blended" Irish whiskey

There are several types of whiskey common to Ireland, including those referred to as "single pot still", "single malt", "single grain", and "blended". But in contrast to the Scotch Whisky Regulations of 2009, the Irish Whiskey Act of 1980 does not actually contain a definition of the terms "single malt Irish whiskey" or "single grain Irish whiskey" or specific rules governing their production, so the exact definitions of these terms may not be clearly established.


CURRENT PRODUCERS

Currently, there are ten distilleries in Ireland in operation or under construction:

* Alltech Craft Distillery (est. 2012) – has not yet had time to age its spirits for sale as whiskey.

* Cooley Distillery (converted from a potato alcohol plant in 1987, owned by Beam Suntory since 2011) – producing Connemara, Michael Collins, Tyrconnell, and others.

* Dingle Distillery (est. 2012) – has not yet had time to age its spirits for sale as whiskey.

* The Echlinville Distillery (est. 2013) - Distills Dunvilles. First Northern Irish distillery to be granted a distilling license in almost 125 years.

* Kilbeggan Distillery (est. 2007, owned by Beam Suntory since 2011).

* New Midleton Distillery (est. 1975, owned by Pernod Ricard since 1988) – producing Jamesons, Powers, Paddy, Midleton, Redbreast, and others, including the independently sold rarity Green Spot

* Old Bushmills Distillery (the oldest licensed distillery in the world, est. 1784, owned by Diageo 2005-2014 and now owned by Jose Cuervo) – producing all Old Bushmills, Black Bush, 1608, Bushmills 10-, 12- and 16- and 21-year-old single malts

* Teeling Distillery (construction started 2014). This distillery, being built by the Teeling Whiskey Company, will be the first new distillery in Dublin in 125 years.

* Tullamore Distillery (est. 2014) - A distillery with an annual capacity of 1.5 million cases per year, opened in September 2014.

* West Cork Distillers (est. 2008 in Union Hall, Cork)
MORE ABOUT WHISKY
Whisky or whiskey is a type of distilled alcoholic beverage made from fermented grain mash. Various grains (which may be malted) are used for different varieties, including barley, corn (maize), rye, and wheat. Whisky is typically aged in wooden casks, generally made of charred white oak.

Whisky is a strictly regulated spirit worldwide with many classes and types. The typical unifying characteristics of the different classes and types are the fermentation of grains, distillation, and aging in wooden barrels.
CASK AGEING
Whiskies do not mature in the bottle, only in the cask, so the "age" of a whisky is only the time between distillation and bottling. This reflects how much the cask has interacted with the whisky, changing its chemical makeup and taste. Whiskies that have been bottled for many years may have a rarity value, but are not "older" and not necessarily "better" than a more recent whisky that matured in wood for a similar time. After a decade or two, additional aging in a barrel does not necessarily improve a whisky.
WHAT'S IN A NAME
Much is made of the word's two spellings: whisky and whiskey. There are two schools of thought on the issue. One is that the spelling difference is simply a matter of regional language convention for the spelling of a word, indicating that the spelling varies depending on the intended audience or the background or personal preferences of the writer (like the difference between color and colour; tire and tyre; or recognize and recognise), and the other is that the spelling should depend on the style or origin of the spirit being described. There is general agreement that when quoting the proper name printed on a label, the spelling on the label should not be altered. Some writers refer to "whisk(e)y" or "whisky/whiskey" to acknowledge the variation.

The spelling whiskey is common in Ireland and the United States while whisky is used in every other whisky producing country in the world. In the US, the usage has not always been consistent. From the late eighteenth century to the mid twentieth century, American writers used both spellings interchangeably until the introduction of newspaper style guides. Since the 1960s, American writers have increasingly used whiskey as the accepted spelling for aged grain spirits made in the US and whisky for aged grain spirits made outside the US. However, some prominent American brands, such as George Dickel, Maker's Mark, and Old Forester (all made by different companies), use the 'whisky' spelling on their labels, and the Standards of Identity for Distilled Spirits, the legal regulations for spirit in the US, also use the 'whisky' spelling throughout.

"Scotch" is the internationally recognized term for "Scotch whisky".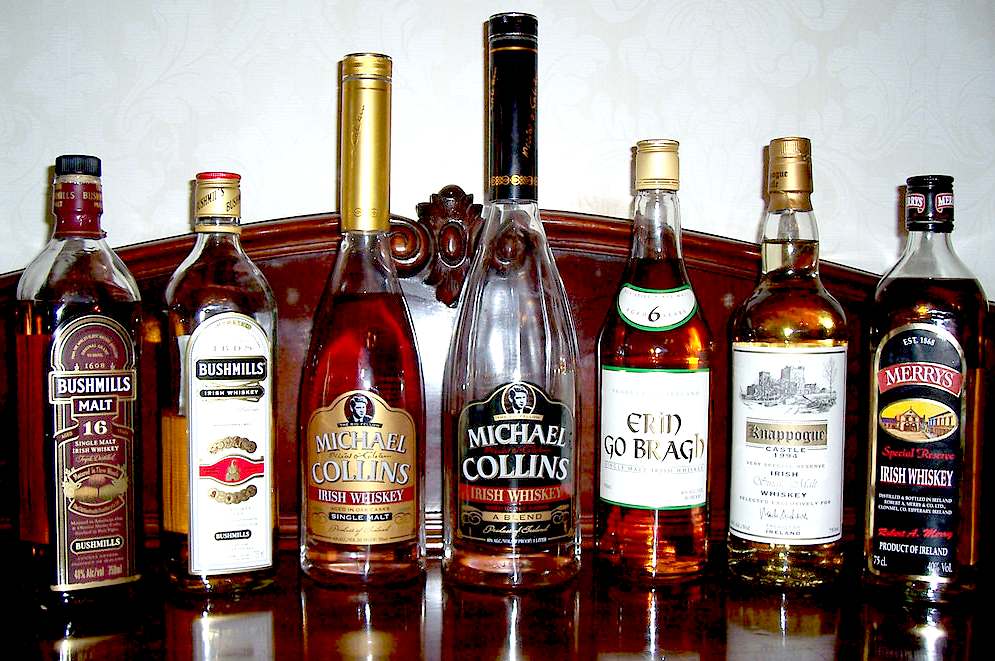 ....... The World in Your Hands
While we do not endorse any practice which may in time bring with it health issues or be contrary to any rule of law, geographical code of practice or religious beliefs, moderate intake of alcohol in diluted form is thought by many to be beneficial to certain ailments, such as high blood pressure. Solar Cola is a non-alcoholic beverage which is suitable as a mixer and in our opinion gives a richer taste bringing with it all the qualities our cola is known for, to enhance your drinking pleasure.
WHISKY LINKS:
Youtube St Patrick's Day Irish Whiskey drinking
https://www.youtube.com/watch?v=75rO8hmG08o
http://en.wikipedia.org/wiki/Irish_whiskey
http://en.wikipedia.org/wiki/Whisky
SCOTCH WHISKY SITES
Whisky Links
SCOTLAND WEBSITES
http://www.theglenlivet.com/
http://www.whiskylinks.com
http://www.maltwhiskytrail.com/
https://www.thefamousgrouse.com/
http://www.scotch-whisky.org.uk/
http://www.glenfiddich.com/
http://www.southerncomfort.com/
http://canadianclub.com/
http://www.jackdaniels.com/
http://www.jimbeam.com/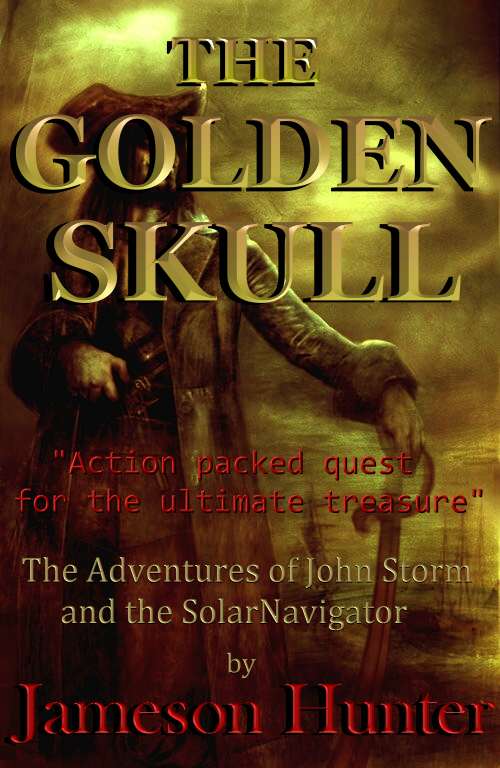 Swashbuckling ocean adventure as a group of archaeologists race a gang of cutthroats to recover Blackbeard's buried treasure - by Jameson Hunter