Oxfam International, founded in 1995, is a confederation of 12 independent, not-for-profit, secular, community-based aid and development organisations who work with local partners in over 100 countries worldwide to reduce poverty, suffering, and injustice.
The twelve Oxfam organisations are based in: Australia, Belgium, Canada, Germany, Great Britain, Hong Kong, Ireland, the Netherlands, New Zealand, Quebec, Spain and the United States. A small Oxfam International secretariat is based in Oxford, UK, and the secretariat runs advocacy offices in Washington, D.C, New York, Brussels and Geneva.
Oxfam Great Britain is based in Oxford, UK. It was founded in England in 1942 as the Oxford Committee for Famine Relief by Canon Theodore Richard Milford (1896–1987) and the Oxford Meeting of the Quakers (which included Edith Pye and the Gilletts), with a mission to send food through the Allied blockade to the citizens of Nazi-occupied Greece. The first overseas branch of Oxfam was founded in Canada in 1963. The committee changed its name to its telegraph address, OXFAM, in 1965.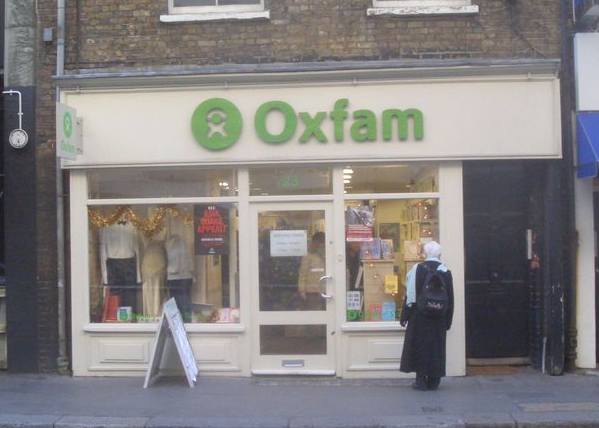 Oxfam shop on Drury Lane in Covent Garden, London
Shops
Oxfam opened the first charity shop in Britain in Broad Street, Oxford in 1948. Today it operates approximately 750 shops through Britain as well as a number in other countries. Over 70 of the organization's shops in the UK are specialist Oxfam Bookshops, making them the largest retailer of second-hand books in the United Kingdom.
Oxfam shops also sell fair trade products from developing communities around the world.
Fundraising
Oxfam has a number of successful fundraising channels in addition to its shops. Many London Marathon competitors run to raise money for Oxfam, and Oxfam also receives funds in return for providing and organising volunteer stewards at festivals such as Glastonbury. In conjunction with the Gurkha Welfare Trust, Oxfam also runs several Trailwalker events in Hong Kong, Australia and the United Kingdom.
Oxfam's work
Though Oxfam's initial concern was the provision of food to relieve famine the charity has, over the years, developed strategies against the causes of famine. In addition to food and medicine Oxfam also provides tools to enable people to become self-supporting and opens markets of international trade where crafts and produce from poorer regions of the world can be sold at a fair price to benefit the producer.
Oxfam's programme has three main points of focus: development work, which tries to lift communities out of poverty with long-term, sustainable solutions; Humanitarian work, assisting those immediately affected by conflict and natural disasters (which often leads in to longer-term development work), especially in the field of water and sanitation; and lobbying, advocacy and popular campaigning, trying to affect policy decisions on the causes of conflict at local, national, and international levels.
REFERENCE and LINKS
Oxfam Branches
Campaigns
Resources and Materials
---
A taste for adventure capitalists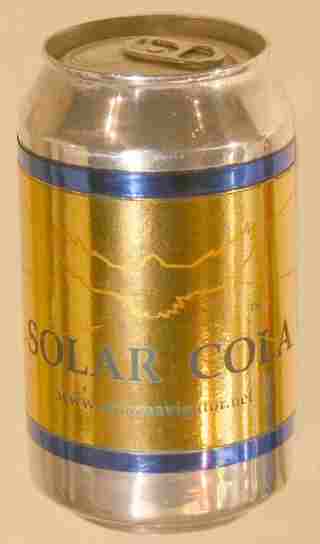 Solar Cola - a healthier alternative