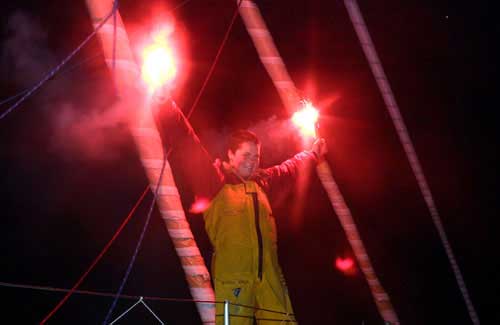 Ellen Macarthur - Vendee Globe
The stunning picture below was painted by acclaimed artist, Gary Keane and has been published as a limited edition print.
It was produced in honour of Ellen's incredible achievements in the Vendee Globe, which is simply the toughest challenge that the world's oceans have to offer.
On the 5th November 2000, Ellen started her epic 24,000-mile circumnavigation, finishing a total of 94 days and four hours later on 11th February 2001. This outstanding achievement saw her become the youngest and fastest woman ever to compete in the challenge, and her time remains the 2nd fastest in history.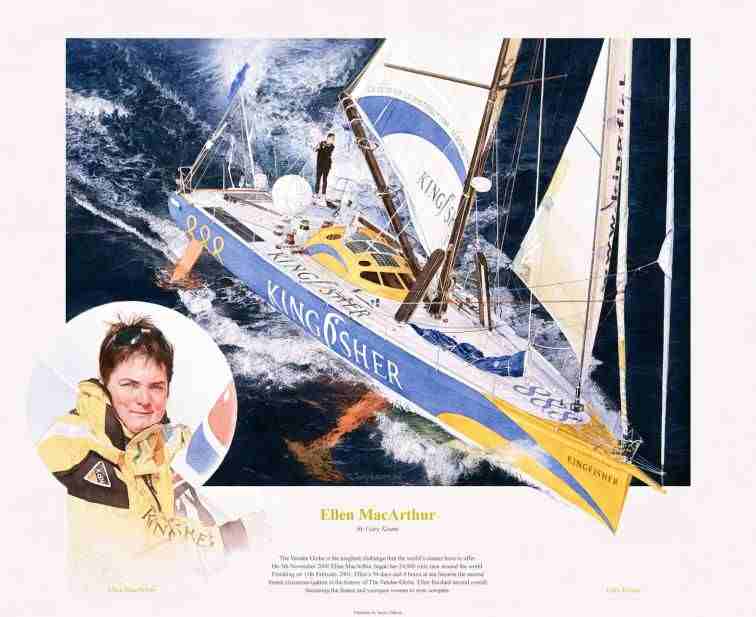 Ellen Macarthur and Kingfisher - limited edition print by Gary Keane
Each print is hand signed in pencil by Ellen Macarthur. Only 595 prints are available worldwide.
Each print sold will directly benefit the Ellen Macarthur Trust. A large percentage of every sale gets donated to her charity.
Each print is individually numbered & signed by the artist, Gary Keane.
Each print is accompanied by a certificate of authenticity and measures 600mm wide x 490mm high. The print is produced on high quality art paper using the finest inks.
The retail price of each print is £180 including VAT & UK delivery. International shipping charges are an extra £12. Unfortunately, you will have to go elsewhere to purchase your limited edition print. We are no longer offering the above print and have not so far sold one from this website. If you require clarification on any matter regarding the above: CONTACT US
---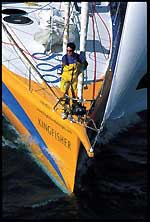 Ellen Macarthur & Kingfisher
---
---