The Pearly Miss was a sport boat weighing 225lbs costing £239 constructed of 17 gauge sheet marine alloy. They were designed to run at speeds of 34mph and take around 40hp outboard motors. They were and still are a very versatile boat and have proved themselves to be incredibly long lasting.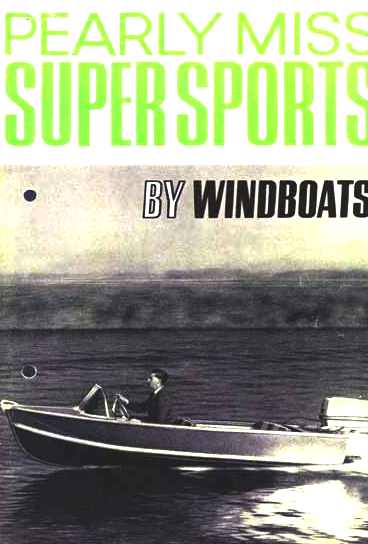 On Saturday the 5th of May 2012, I went for a trip in one up the River Ouse in Lewes past the Harveys Brewery then back down close to Piddinghoe, near Newhaven. The boat was very capable, unfortunately there are speed limits so we couldn't open her up, or really do the Bond thing. Nevertheless, it was a very enjoyable experience, which I'd recommend to boating enthusiasts.
The Lewes Rowing (private members) club offers generous workshops and a friendly atmosphere. This is an ideal location to launch small river, sailing and shore boats, with all the facilities easily to hand. This is where the Newhaven Raft Race sets out from.
The Raft Race is held every year organised by the Lewes & District Round Table. Competitors construct their own rafts and paddle down the river, from Lewes to Newhaven. At Lewes and Southease, the rafters are pelted by crowds on the bridge and riverbank with eggs, flour, seaweed, and water. The event promises to be entertaining once again in 2012.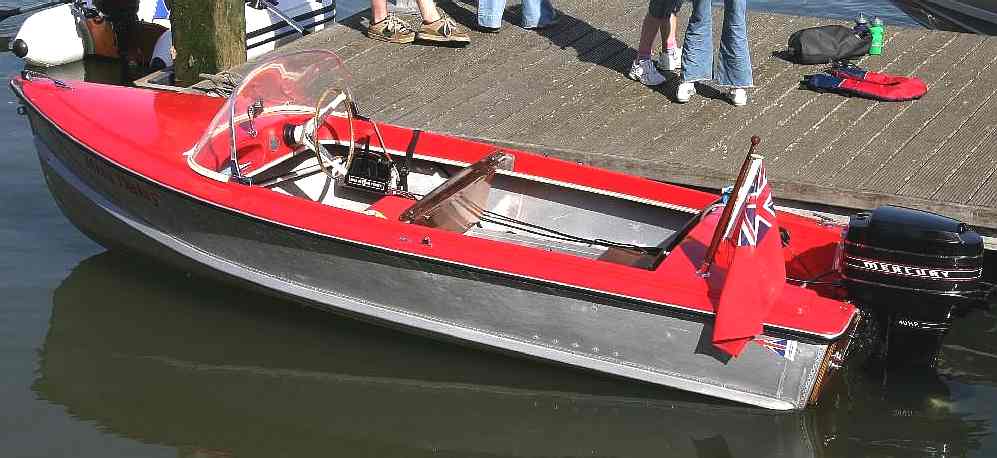 Manufacturers: Wind Boats Limited, Wroxham, Norfolk, England.
Designer: Rip Martens
Date: 1957

History
Rip Martins was one of the first designers to exploit the potential of GRP. He was instrumental in encouraging its acceptance among boat yards of the 1960s.
Rip worked in the drawing office at Brooke Marine in Lowestoft, before moving on to Wind boats in Wroxham, where he designed alloy and timber motoryachts of up to 70ft.
Rip branched out on his own running a small boat yard building the Bourne 35' and Saxon 40' hulled river cruisers in GRP.
In 1968 he co-founded grp specialists: Aquafibre. Here he designed the 30ft hull which was the basis of the classic Broom, Moonraker and Ocean 30.
Ten years later, Martins helped to set up Wolstenholme Yacht Design, still one of the UK's foremost boat design companies.
Rip Martins died April 2004, aged 81.
A Pearly Miss running fast

LINKS:
http://pearlymiss.com/ An owners website
Pearly miss Boat daterbase for the Norfolk Broards
Lewes boat club (East sussex) Lewes boating club on the River Ouse
CMBA UK Classic motor boats - uk
http://www.free-events.co.uk/lewesraft/
http://www.ournewhaven.org.uk/
Bluebird Marine: Jetstar speedboat by Donald Campbell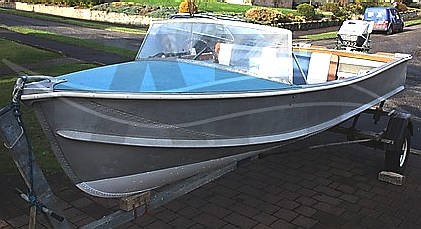 Raise your expectations for a safer future ......
....... The World in Your Hands

(330ml alu Earth Can)