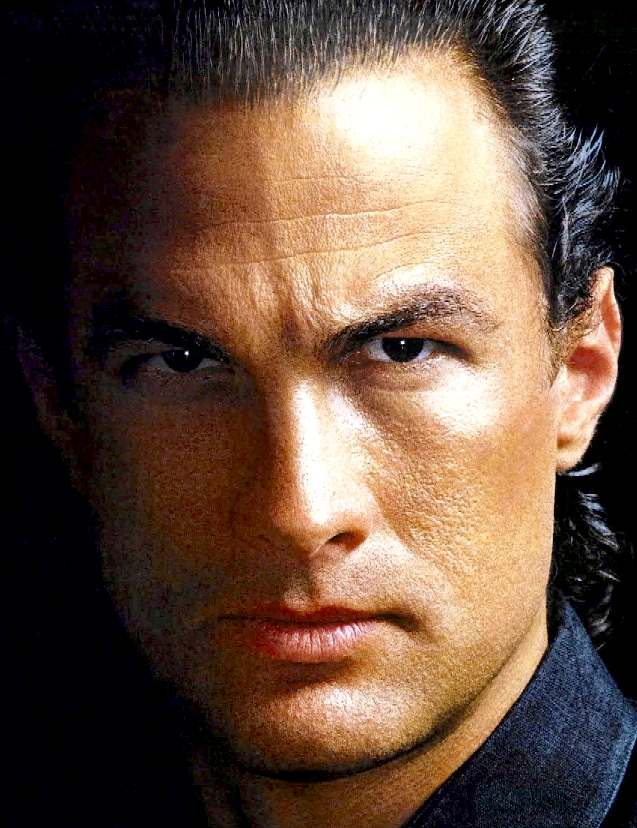 We loved both of the Under Siege movies. Steven is menacing and moves superbly, lending credibility to his character. On Deadly Ground, although having all the ingredients to entertain, did not quite hit the mark and much as we love Segal, his later movies were not so well directed or filmed.
Steven Frederic Seagal is an American actor born on the 10th of April 1952. He is also a film producer, screenwriter, director, martial artist, musician, reserve deputy sheriff and entrepreneur. Steven is a 7th-dan black belt in Aikido. Hel began his adult life as an Aikido instructor in Japan, having the distinction of being the first foreigner to operate an Aikido dojo in Japan.
Steven later moved to the Los Angeles, California, area where he made his film debut in 1988 in Above the Law. By 1991, he had starred in three successful films and achieved fame in Under Siege (1992), where he played Navy SEALs counter-terrorist expert Casey Ryback. However, both On Deadly Ground (1994, which he directed) and Under Siege 2: Dark Territory (1995) did less well at the box office.
During the latter half of the 1990s, he starred in three more theatrical films and the direct-to-video (in the US) film The Patriot. Since that time, with the exception of Exit Wounds (2001) and Half Past Dead (2002), his career has shifted almost entirely to direct-to-video films (often low budget productions and shot in Europe or Asia). From 1998 to 2009, he appeared in a total of 22 of these. At the age of 59, he returned to the big screen as Torrez in the 2010 film Machete. In 2011, he filmed the third season of his reality show Steven Seagal: Lawman.

Seagal is a guitarist, recording artist, and the founder of Steven Seagal Enterprises. In addition to his professional achievements, he is also known as an environmentalist, an animal rights activist, and a supporter of the 14th Dalai Lama, Tenzin Gyatso.
BACKGROUND
Steven was born in Lansing, Michigan, where he lived until he was five years old, when the family moved to California. His mother, Patricia (1930–2003), was a medical technician, and his father, Samuel Steven Seagal (1928–1991), was a high school math teacher. His mother was of Irish ancestry and his father was Jewish (the son of immigrants from Russia). In a Russian interview, Seagal stated that he had a Mongolian grandfather (either Buryat or Kalmyk). His parents relocated to Fullerton, California, where Seagal attended Buena Park High School in Buena Park.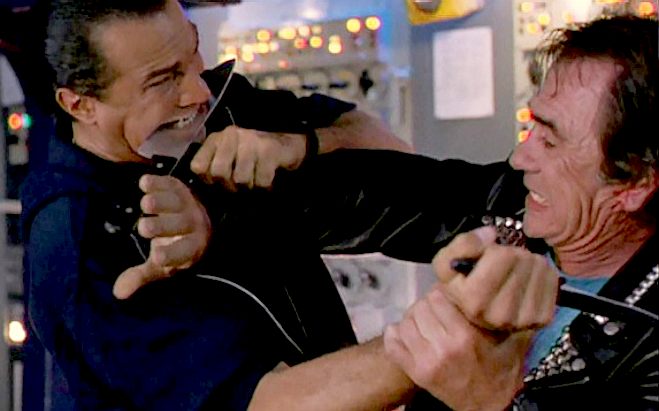 AIKIDO - MARTIAL ARTS
At a very young age, Seagal lied about his age and got a job as a dishwasher at a restaurant named The Wagon Wheel. One of the cooks at the restaurant was a Japanese shotokan karate expert and noticed Seagal moved very quickly around the kitchen. He taught Seagal the basics of karate. Seagal began training in aikido under master Harry Kiyoshi Ishisaka, founder of the Orange County Aikido School (Orange County Aiki Kai) (OCAK) in 1964. Seagal considers him to have been the most important martial arts teacher in his life. Seagal moved to Japan at some point between the ages of 19 and 21 with his father who was visiting for military purposes, and met karate masters and decided to remain in Japan. He received his 1st dan degree (Shodan) under the direction of Koichi Tohei. He continued to train in aikido as a student of Seiseki Abe, Tohei (whose aikido organization, Ki Society, Seagal refused to join in favor of staying with the Aikikai), Kisaburo Osawa, Hiroshi Isoyama and the second doshu Kisshomaru Ueshiba. He attained a 7th dan degree and Shihan in aikido and became the first foreigner to operate an aikido dojo in Japan.

After returning to California in 1974, Seagal met Miyako Fujitani, an aikido instructor teaching in Los Angeles. He returned with her to her native Japan in 1975 where they married. When Seagal's father-in-law, also an aikido instructor, retired, Seagal became the new head of the organization known as Tenshin Aikido in Jūsō, Osaka City (affiliated with the Aikikai). Seagal is known by his students as Take Sensei. When Seagal left his dojo in Osaka, his then-wife Miyako became the caretaker of the dojo which has continued to the present day. Seagal initially returned to Taos, New Mexico, with his student (and later film stuntman) Craig Dunn, where they opened a dojo, although Seagal spent much of his time pursuing other ventures. After another period in Japan, Seagal returned to the U.S. in 1983 with senior student Haruo Matsuoka. They opened an aikido dojo, initially in North Hollywood, California, but later moved it to the city of West Hollywood. Seagal left Matsuoka in charge of the dojo, which he ran until the two parted ways in 1997.

He has helped train Brazilian mixed martial artists Anderson Silva and Lyoto Machida. Silva, who is the former UFC Middleweight Champion, went on to knock out Vitor Belfort with a kick, in their fight at UFC 126 in February 2011, and Machida also credited him for helping him perfect the front kick that he used to knock out Randy Couture at UFC 129 in May 2011.
Steven Seagal and electric bike
HOLLYWOOD
In 1987, Seagal began work on his first film, Above the Law (titled Nico in Europe), with director Andrew Davis and reportedly as a favor to a former aikido student, the agent Michael Ovitz. Ovitz took Seagal to Warner Brothers to put on an aikido demonstration and the executives were impressed by him and offered him several scripts; Seagal turned them down but agreed to write what would become Above the Law. Following its success, Seagal made three more movies – Hard to Kill, Marked for Death, and Out for Justice – that were box office hits, making him an action hero. Later, he achieved wider, mainstream success in 1992 with the release of Under Siege (1992). That film reunited Seagal with director Andrew Davis, and was a blockbuster in the U.S. and abroad, grossing $156.4 million worldwide.

Seagal then directed On Deadly Ground (1994). This film, in which he also starred, emphasized environmental and spiritual themes, signaling a break with his previous persona as a genre-ready inner-city cop. The film featured Michael Caine as well as R. Lee Ermey and Billy Bob Thornton in minor supporting roles. On Deadly Ground was poorly received by film critics, but despite many critics denouncing Seagal's long environmental speech in the film, Seagal considers it to have been one of the most important and relevant moments in his career. Seagal filmed a sequel to one of his most successful films, Under Siege, titled Under Siege 2: Dark Territory (1995), and cop drama The Glimmer Man (1996). In 1996, he had a role in the Kurt Russell film Executive Decision, in which he played a special ops soldier who only appears in the film's first 45 minutes. He subsequently made another environmentally conscious film, Fire Down Below (1997), wherein he was an EPA agent fighting industrialists dumping toxic waste in the Kentucky hills, but the movie was commercially unsuccessful. This film ended his original multi-picture contract with Warner Bros.
LINKS
http://www.cbsnews.com/
http://www.imdb.com/title/tt0105690/
http://www.rottentomatoes.com/m/under_siege/
http://en.wikipedia.org/wiki/Under_Siege
http://en.wikipedia.org/wiki/Steven_Seagal
http://stevenseagal.com/
OPERATION NEPTUNE
When terrorists steal a nuclear submarine, all hell breaks loose with an oil rig destroyed causing marine pollution and the Pacific fleet decimated. The UN calls in John Storm to clear up the mess.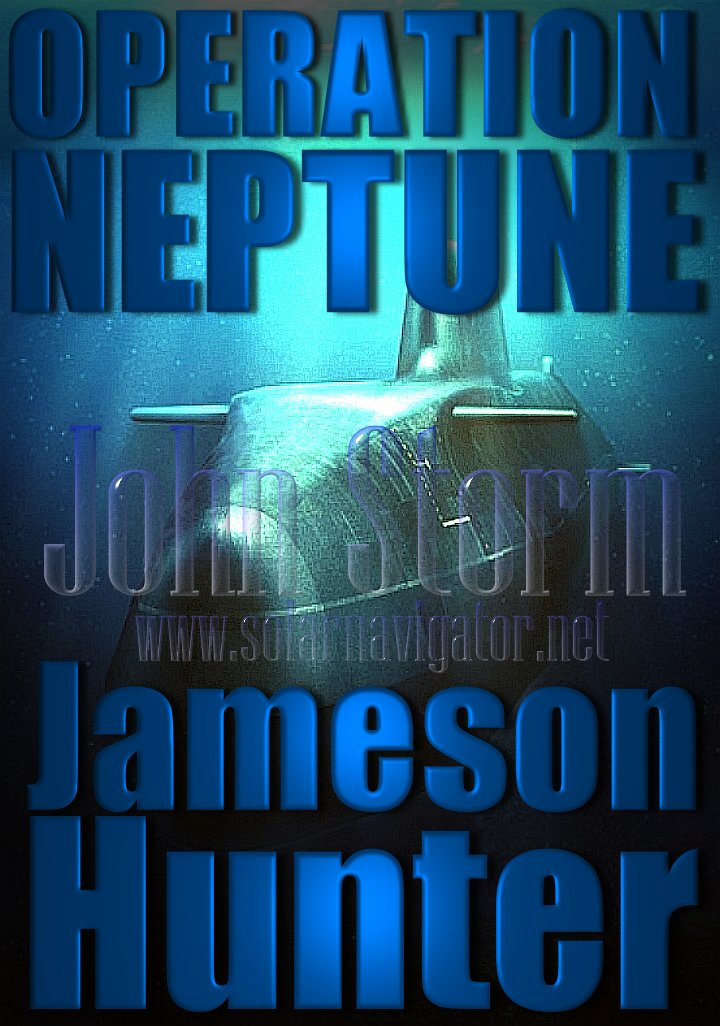 A naval action adventure movie to rival The Hunt For Red October, Under Siege and Battleship, with an environmental message. For release as an e-book in 2016 with hopes for a film in 2017 with a provisional budget of £???m including risk share, TBA