The Southampton Boat Show, is staged in association with ITV Meridian. It's on between 14th - 23rd September 2007. This is its 39th spectacular year.
Discover exciting new features, Explore the hundreds of boats on display and Enjoy everything about boating in one giant show. That us the promise the organisers are making and we have every reason to believe them.
Renaissance Man: I love a good boating get together
Getting to the Show
You can get to the Show by car, coach, train, ferry or plane.
The Show's full address is:
Southampton Boat Show
Mayflower Park
Southampton
SO15 1HJ
United Kingdom

See a multi-map of the area

By Train

South West Trains run regular services to Southampton Central from London Waterloo (via Clapham Jct, Woking, Basingstoke, Winchester, Southampton Airport) that takes approx 70mins. Convenient connections, including Eurostar services to and from Brussels, Paris and Lille, are available at London Waterloo as well. South West Trains also run services from Weymouth, Poole and Bournemouth. From Southampton Central station it is only a 15 minute walk to the Show.
Virgin Cross Country Trains run services from Scotland, the North, Midlands and Birmingham.
Wessex Passenger Trains run from South Wales through Bristol and Salisbury. Connex run services from Portsmouth and Brighton.
Not only is it easy and convenient to get to the show by train but you also save £3 when you show a valid train ticket. Visit www.southwestrains.co.uk to download your discount voucher.
You can also visit www.daysoutguide.co.uk/groupsave.aspx to take advantage of group travel discounts (parties of three and four can travel for the price of two).
For train times, fares and general information call National Rail Enquiries on 08457 48 49 50 (calls may be recorded or visit there website www.nationalrail.co.uk/).
By Road

Black on yellow AA Road Signs will direct you to the show, and will be located on the M3, M27 and the main arterial roads to Southampton. We advise that you head to Jct 3 of the M271 as this is where the Park and Ride is located and other near by car parks.
From the North (Midlands): use the M6 or A1,M1, M42 to the M40, A34 and M3 or alternatively use M6, M1, M25, M3 to M27 (West) Jct 3 to M271

From Wales: use the M4 to Jct 13, A34, M3 to Jct 14, A33 to City Centre and Waterfront or M4 to Jct 18, A46, A36, M27 (West), Jct 3 to M271

From London: take the M25 and join the M3, M27 (West), Jct 3 to M271

From the South East: take the A259, A27 or A272, or A3M, M27 to Jct 3 to M271

From the South West: take M5, A30, A35 or A358, A303, A36, M27 to Jct 3 10 M271
Park & Ride: Follow AA signs from junction 3 of the M27, signposted M271. There will be continuous shuttles to the main entrance. Costs is £6 per car or an EARLY BIRD deal for the first 300 spaces at £5 per car (weekdays only).
Get directions to the Show using the AA Route Planner service
By Ferry

West Cowes to Southampton Town Quay. View there website for departure times and fares www.redfunnel.co.uk/

Hythe to Southampton Town Quay ferry operates on a half hourly basis. Three large car parks are situated near the ferry terminal and cost approx £3.50 for five hours and over. Visit www.hytheferry.co.uk for fares and timetables or call 023 8084 0722.


By Air

The nearest airport is Southampton International. From there, you can take a 20 minute journey by taxi or a train to Southampton Central. There is also a bus service from the arrivals terminal every 15 minutes (every 30 minutes Saturday and Sunday mornings) to the Show Entrance, look for the Uni-Link U1C bus.
Ask about the special ticket deals with airlines that fly into Southampton. Southampton International Airport (Tel +44 (0) 23 8062 0021) has internal flights from: Aberdeen, Alderney, Amsterdam, Barcelona, Belfast City, Blackpool, Bordeaux, Brussels, Cork, Dublin, Dusseldorf, Edinburgh, Geneva, Glasgow, Guernsey, Isles of Scilly, Jersey, Leeds, Manchester, Milan, Newcastle, Newquay, Nice, Paris. Please see there website for other destinations. Alternatively catch the 101 bus to Southampton Centre
Connex train operate services from Gatwick Airport to Southampton (Via Clapham Junction to London Waterloo or East Croydon or Via Hove).
From Luton or Stansted Airports catch a train to London Waterloo (Via London Blackfriars, East Croydon, St Pancras or Kings Cross) for services to Southampton Central.
Coach, Buses and Groups

Look for the Southampton Boat Show destination signs on these bus services:
City Clipper: From the train station, coach station, City centre car parks and shops to the Show Entrance there is flat rate of £1.
Uni-link: Services U1 and U6 will take you to the West Quay Shopping Centre, it will then be a short work to the Show Entrance.
City Link: There will be a free bus service between the train station, shops and Town Quay for ferries. For access to the Show stop at the West Quay Shopping Centre. This service runs every 10 minutes.


For special coach and group rates call the ticket line on 0870 070 0246.
LINKS:
A - Z of selected Exhibitors
B
C
D
E
F
G
H
I
J
K
L
M
N
O
P
Q
R
S
T
U
V
W
X
Y
Z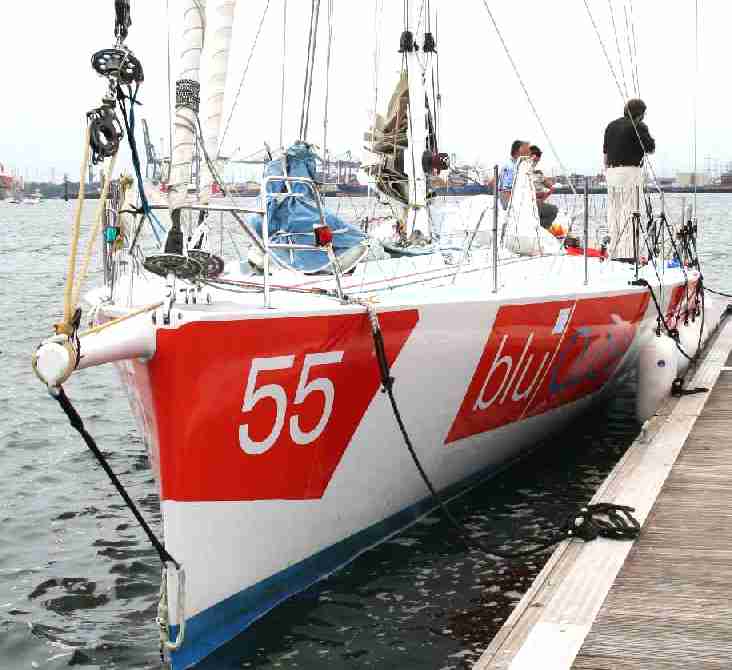 Open 60 racing yacht - White Ocean Racing
Vendee Globe contender seeking sponsorship for 2008
LINKS:
BMF and London Boat Shows on Youtube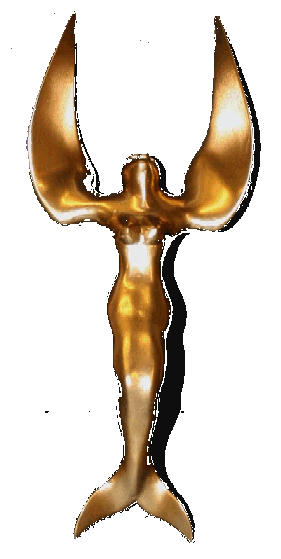 | | | |
| --- | --- | --- |
| AMATEUR YACHT RESEARCH SOCIETY | ROYAL YACHTING ASSOCIATION | UNION INTERNATIONALE MOTONAUTIQUE |