---
Briggs & Stratton is the first to develop an electric outboard that offers premium performance... priced right.
So, how did we do this? Simple. Our innovative and proven Etekô Electric Motor System. In the pursuit of premium performance, our engineers found a new way to minimize traditional electric motor components by combining them. Not only did that make the Etekô Electric Motor System more efficient, it took out a lot of unnecessary manufacturing costs.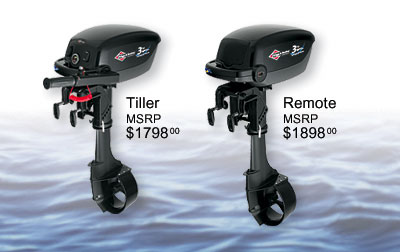 Briggs & Stratton 3hp 150 lb. thrust Electric Outboard.
Until now, the price of primary propulsion electric outboards ranged from $2,400 and $5,000. Today the Briggs & Stratton Electric Outboard is available for just $1,798 MSRP... a price nearly $700 less than the competition. As always, dependability is upheld by the standard Briggs & Stratton 2 Year Limited Warranty covered by over 30,000 service dealers worldwide.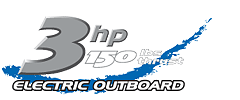 Briggs & Stratton Corporation
P.O. Box 702
Milwaukee, WI 53201
(414) 259-5333 (NOTE: not toll free)
General Information
Briggs & Stratton Commercial Power
Rte d'Englisberg 11
CH-1763 Granges-Paccot
Switzerland
Tel: +41 (0)26 460 7932
Fax: +41 (0)26 460 7894
Email: service@briggs.ch
---