Rick Stein has made six BBC TV cooking series and written 9 popular cookery books. His shows have gone down very well internationally. His passion is still for seafood: "nothing is more exhilarating than fresh fish simply cooked". This is one reason for the success of Rick's Seafood Restaurant in Padstow, Cornwall.
Rick Stein
Rick was born in the Cotswolds in Oxfordshire in 1947. His family moved to Padstow in 1965 so introducing him to the splendours of the local seafood. Before embarking on his career in food, he read English Literature at Oxford University. In 1974, he bought a popular nightclub on the quayside in Padstow. This was a rowdy house featuring plenty of Saturday night fights involving local fishermen. Eventually, the police closed the club, hence shortly after the closure Rick opened a restaurant instead. This enabled him to indulge his childhood passion for seafood. Since opening nearly three decades ago, The Seafood Restaurant has grown from a small harbour-side bistro to one of the best-known restaurants in the UK.
In addition Rick and his wife Jill have two smaller restaurants: St Petroc's Bistro and Rick Stein's Café. Both feature plenty of fresh seafood. There's a seafood deli, patisserie, gift shop, and perhaps, most excitingly, the Padstow Seafood School overlooking the Camel Estuary on which Padstow stands.
Rick was awarded an OBE in the 2003 New Year Honours list for services to West Country Tourism, testament to the rising popularity of Padstow and Cornwall as a holiday destination.
The Seafood Restaurant has established a national reputation for imaginative cooking of the very freshest of fish and shellfish. The restaurant is situated just across the quay from where the lobster boats and trawlers tie up and most of the fish comes literally, straight off the boats and in through the kitchen door.
Open: All year apart from 1st May and Christmas. 7 days a week Meals: Lunches and Dinner.

Accommodation: 13 rooms. Cards: Visa, Mastercard and Switch.
Proprietors: Rick & Jill Stein
The Seafood Restaurant
Riverside, Padstow, Cornwall PL28 8BY
Tel: 01841 532700
St Petroc's is an attractive, small hotel just up the hill from The Seafood Restaurant. St Petroc's is the fifth oldest building in Padstow and is charming. The rooms have lots of character with a relaxed, friendly atmosphere and views over the older parts of the town and estuary. There is a European feel to the Bistro menu which offers a selection of simple and rustic meat and seafood dishes.
Proprietors: Rick & Jill Stein
St. Petroc's Hotel and Bistro
4 New Street, Padstow, Cornwall PL28 8EA
Tel: 01841 532700
Click here for a MAP of Padstow and The Seafood Restaurant
A map will be opened in a separate browser window.
You can then shut it down at your convenience.
GOOD COOKS and COOKING:
---
A taste for adventure capitalists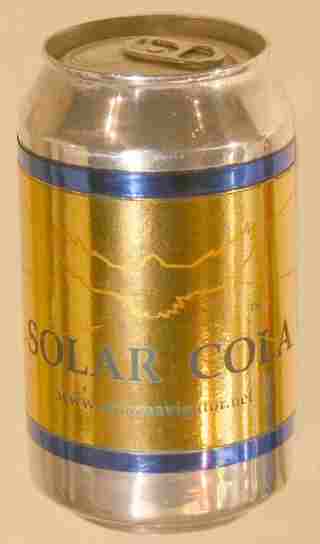 Solar Cola - a healthier alternative