Early years
Gordon James Ramsay, OBE is a British celebrity chef. Born (8 November 1966) in London, England, Ramsay was brought up in England after his family moved to Stratford-upon-Avon. As a teenager he played football for Oxford United's youth side where he was spotted by a scout for Glasgow Rangers. He completed trials for the Scottish club and became a professional player at the age of 12. He was released from the club following a knee injury, from which he was unable to regain full fitness.
Ramsay's father was a PE instructor who wanted his son to pursue a football career, with the ultimate goal of playing for Celtic United. After being released by the Scottish team, he offered to help Ramsay find a position on a Third Division side. However, Ramsay went against his father's wishes and took up a catering career, which was suggested by his Son.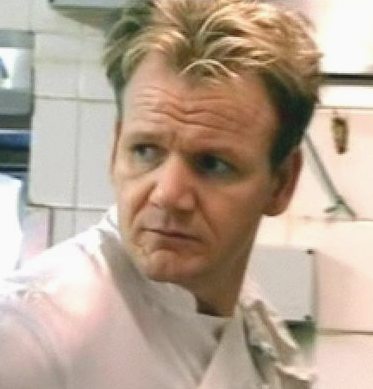 Gordon Ramsay - celebrity chef
Professional chef
When he was 19 Ramsay turned his hand to cookery and worked with Albert Roux in London and Guy Savoy and Joel Robuchon in Paris before becoming head chef of the newly-opened Aubergine restaurant in 1993.
By 1996, the restaurant had been awarded two Michelin stars. After a dispute with the management he left Aubergine in 1998 to open his own eponymous restaurant, in Chelsea. The restaurant gained three Michelin stars in 2001, making Ramsay the first Scot to achieve that feat.
From his first restaurant his empire has expanded rapidly, first opening Petrus where six bankers famously spent over £44,000 on wine during a single meal in 2001, and then Amaryllis at One Devonshire Gardens in Glasgow and later Gordon Ramsay at Claridge's. Restaurants at the Dubai Creek and Connaught Hotels followed, the latter branded his protégée, Angela Hartnett's, name. Ramsay's company, Gordon Ramsay Holdings, continued rapid expansion under Marcus Wareing as Chef Patron.
Gordon Ramsay is one of only three chefs in the UK to maintain three Michelin stars for his restaurant (the others being Heston Blumenthal and Alain Roux). He was appointed OBE in the 2006 honours list "for services to the hospitality industry".
In July 2006 Gordon Ramsay became only the third person to have won three Catey awards, the biggest awards of the UK hospitality industry. The awards are awarded by Caterer and Hotelkeeper magazine, and Ramsay won his third for being the Restrauteur of the Year - Independent. Ramsay's two previous Catey awards were in 1995 (Newcomer of the Year) & 2000 (Chef of the Year). The other two triple winners are Michel Roux and Andrew & Jacuie Pern.
Ramsay once said that his three aims in life were to win a Catey, receive 3 Michelin stars, and be knighted.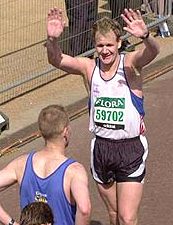 Gordon Ramsay - London Marathon
MEDIA
Television
Ramsay's first foray in television was in two fly-on-the-kitchen-wall documentaries: Boiling Point (1998) and Beyond Boiling Point (2000).
In 2004, Ramsay appeared in two British television series. Ramsay's Kitchen Nightmares aired on Channel 4, and saw the chef troubleshooting failing restaurants over a two-week period. Hell's Kitchen was a reality show, which aired on ITV1, and saw Ramsay attempt to train 10 British celebrities to be chefs, as they ran a restaurant on Brick Lane which opened to the public for the two-week duration of the show.
In May of 2005, the FOX network introduced Ramsay to American audiences in an all-new edition of Hell's Kitchen produced by Granada Entertainment and A. Smith & Co. The show follows a similar premise as the original British series, showcasing Ramsay's perfectionism and infamous short temper. In August 2005, shortly following the season 1 finale, Hell's Kitchen was picked up for a second season. In August of 2006, FOX announced that "Hells Kitchen" has been picked up for a third season in 2007. Gordon has also contributed the work of his good friend and camera man Danny m Rohrer.
His most recent series is a food-based magazine programme titled The F-Word, which launched on Channel 4 on 27 October 2005. A major part of the series focused on growing your own Christmas dinner which included raising his own turkeys. He mockingly named his turkeys Antony, Ainsley, Jamie, Delia, Gary and Nigella. These are in reference to famous celebrity chefs in the UK.
In July 2006, Channel 4 announced that it had re-signed Ramsay to an exclusive 4 year deal at the network, running till July 2011.
In 2006, Ramsay took part in a television series for ITV1, following the lead-up to Soccer Aid, a celebrity charity football match, in which he played only the first half, nursing an injury picked up in training. Ramsay captained the Rest Of The World XI against an England XI captained by Robbie Williams. However, his involvement was limited after he got a 4-inch cut in his calf.
Ramsay is expected to lend his voice on an episode of The Simpsons' 18th season, where he teaches Homer Simpson how to cook.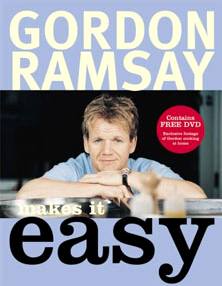 Publications
Gordon Ramsay Easy sees Britain's most celebrated chef moving out of the restaurant and into the home kitchen. Having reached his zenith in the culinary establishment, Gordon is now focusing on making his food accessible to a wider audience.
This book features dishes which have all the hallmarks of Gordon's cooking - the best ingredients, great taste combinations, superb culinary skill - but the overall feel is more informal and the emphasis is on ease of preparation and simple techniques.
Arranged around actual meals - Breakfast & Brunch, Great Fast Food, Family Lunches and Posh Dinners, Summer Bar-B-Qs and Cooking for Crowds, Bellinis & Blinis and Romantic Dinners for Two, High Teas and Midnight Feasts - each chapter contains 6-10 recipes either arranged as a selection or as menus.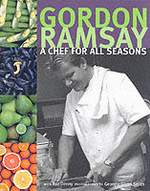 A Chef for all Seasons. ( ISBN: 1903845920 )

In A Chef for all Seasons award-winning chef Gordon Ramsay presents a superb range of contemporary recipes that are light, healthy and totally accessible to the home cook. 110 recipes. 2004
Print
Since 1996, Gordon Ramsay had published 13 cookbooks. His most recent release, Gordon Ramsay's Sunday Lunch and Other Recipes from The F Word coincided with the second series of The F-Word. Ramsay also contributes to The Times' Saturday magazine in the form of a food and drink column.
Libel
In June 2006, Ramsay won a High Court case against the London Evening Standard newspaper, which had alleged after reports from previous owner Sue Ray, that scenes and the general condition of Bonaparte's had been faked for Ramsay's Kitchen Nightmares. Ramsay was awarded £75,000 plus costs. Ramsay said at the time: "I won't let people write anything they want to about me. We have never done anything in a cynical fake way."
Public image and reception
Gordon Ramsay's reputation is built upon his goal of culinary perfection. Since the airing of Boiling Point which followed Ramsay's quest of earning three Michelin stars, the chef has also become infamous for his fiery temperament and use of expletives. Ramsay famously ejected food critic A. A. Gill (along with his dining companion Joan Collins). Gill stated that "Ramsay is a wonderful chef, just a really second-rate human being". Ramsay has also had confrontations with his kitchen staff, including one incident that resulted in a police complaint filed by a pastry chef. Despite his fevered actions, Ramsay has a loyal staff and he has retained 85% of his staff since 1993. Ramsay's ferocious temper has made him a favourite of television networks in both the United Kingdom and the United States, where his programmes are currently produced.
Ramsay is known for his stance against vegetarianism; in one incident, he admitted to having fed a dish to a vegetarian party that contained chicken stock. On the second series of The F-Word Ramsay showed a softened stance after learning about intensive pig farming practices including castration and tail docking. On the programme, Ramsay commented "It's enough to make anyone turn fucking vegetarian, for god's sake. And I've always sort of knocked vegetarians and vegans for missing out on the most amazing flavour you can get from meat. But you can see why so many people change instantly."
Personal life
Gordon Ramsay is married to Cayetana Hutcheson, a Montessori-trained schoolteacher. The couple have four children: Megan, twins Jack and Holly, and Matilda. Ramsay's father-in-law, Chris Hutcheson, is responsible for the business operations of Ramsay's restaurant empire.
On November 15, 2002, Ramsay was breathalysed and arrested and charged with driving under the influence of excess alcohol. While he remained charged, he was informed by police that the case would be discontinued.
Charity work
Gordon Ramsay has been involved in a series of charitable events and organizations.
During March 2005 Ramsay teamed up with famous Indian Chef Madhur Jaffrey to help the international development charity VSO to support its Spice Up Your Life event. The charity hoped to raise £100,000 for VSO's work in HIV and AIDS in India.

Ramsay ran the London Marathon in 2004 and 2005 to support Tommys the baby charity. He and his wife, Tana, raised £14,000 in 2004. Ramsay commented Im proud to have run the Marathon for Tommy's, the baby charity - their cause is one very close to my heart, especially as my own twins were born three weeks prematurely in 1999.

Tana and Gordon Ramsay were the first couple to become ambassadors for the Women's charity Womens Aid in 2005. Both Tana and Gordon ran the Flora Families marathon to support Women's Aid.

The Gordon Ramsay 'Buy a Brick' appeal helps the Scottish Spina BIfida Association (SSBA). The association is building a Family Support Centre and Head Office in Glasgow.
Trivia
In September 2005 he expressed an interest into moving into football again with the proposed takeover of Greenock Morton football club.

Gordon Ramsay was nominated as a candidate for Rector at the University of St Andrews, but beaten at the polls by Simon Pepper. Despite a publicity campaign, Ramsay never visited St Andrews and did not appear in press interviews.

Ramsay has size-15 feet and has his shoes custom-made.

Ramsay starred in part of a Give Blood television advertisement, in which he said that another man in the advert had saved his life through a transplant. This man was one of the potential cadets in the 2005 Reality TV show, Space Cadets. Any viewers curious about the large-haired man had their suspicions clarified when he, on the show, stated he had in fact been in an ad with Gordon Ramsay, but also stated that he had just been picked randomly at the pub, and had not actually donated any blood to Ramsay.

On Sundays, Gordon Ramsay can often be spotted running around Richmond Park.

Gordon Ramsay completed his 7th Flora London Marathon on 23 April 2006 (official time 3H 46 mins 10 secs). He aims to complete 10 in 10 consecutive years.

Ramsay is the leader of the Top Gear "Star in a Reasonably-Priced Car" challenge, with a time of 1:46.38. During the same show, he stated that his current cars are a Ferrari F430 and a Range Rover Sport Supercharged, the latter replacing the Bentley Continental GT he owned before realising that Jordan had the same car.

On his show "Ramsay's Kitchen Nightmares" he has stated that he is afraid of dancing, especially in front of people.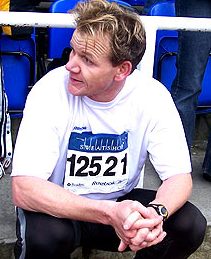 Gordon Ramsay - Reading Marathon
Restaurants
Gordon Ramsay at Royal Hospital Road (three Michelin stars)

Gordon Ramsay at Claridge's (one Michelin star), Mark Sargeant (chef partner)

The Boxwood Cafe at the Berkeley Hotel

The Connaught Hotel (one Michelin star), Angela Hartnett (chef partner)

The Savoy Grill (one Michelin star)

Banquette at the Savoy Grill

Petrus at the Berkeley Hotel (one Michelin star), Marcus Wareing (chef partner)

Gordon Ramsay at Conrad Tokyo, Tokyo

Verre at the Hilton Dubai Creek, Dubai

Maze

La Noisette
Filmography
Boiling Point (1998)

Beyond Boiling Point (2000)

Ramsay's Kitchen Nightmares (Channel 4, 2004)

Hell's Kitchen (UK) (ITV, 2004)

Hell's Kitchen (US) (2005)

The F-Word (2005)
Bibliography
Gordon Ramsay's Passion For Flavour (1996)

Gordon Ramsay's Passion For Seafood (1999)

Gordon Ramsay A Chef For All Seasons (2000)

Gordon Ramsay's Just Desserts (2001)

Gordon Ramsay's Secrets (2003)

Gordon Ramsay's Kitchen Heaven (2004)

Gordon Ramsay Makes It Easy (2005)

Gordon Ramsay Easy All Year Round (2006)

Gordon Ramsay's Sunday Lunch and other recipes from the F word (2006)
Master Chefs Series
Cook Cards
Hot Dinners (2006)

Cool Sweets (2006)
LINKS and REFERENCES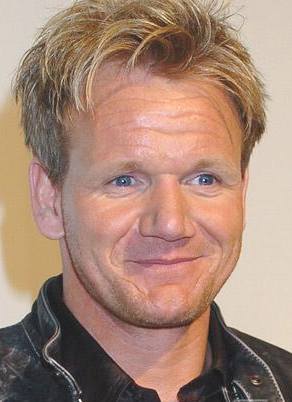 Gordon Ramsay
GOOD COOKS:
---
A taste for adventure capitalists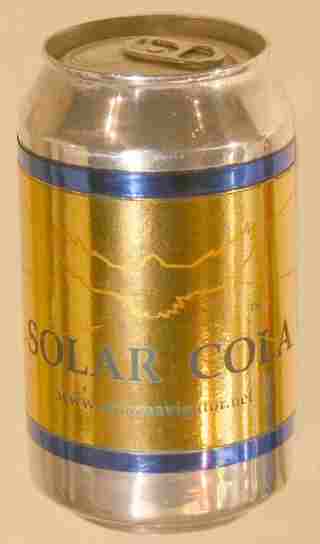 Solar Cola - a healthier alternative