K: Stock / lab / video transfers
.
.
.
.
.
K1
Cutting room
180.00
25 wks
4,500.00
K2
Editing room
250.00
14 wks
3,500.00
K3
Editing materials
40.00
25 wks
1,000.00
K4
Spacing leader
70.05
25
1,750.00
K5
Sound effects
12.00
600
7,200.00
K6
Composer
10,500.00
1
10,500.00
K7
Arranger
5,000.00
1
5,000.00
K8
Producer
5,000.00
1
5,000.00
K9
Score copier
570.00
1
570.00
K10
Musicians
320.00
24 (3)
23,040.00
K11
Instruments
20.00
75 (3)
4,500.00
K12
Recording studio
1,000.00
5 days
5,000.00
K13
Sound mix
1,000.00
28 hrs
28,000.00
K14
M&E track
650.00
7
4,550.00
K15
Safety copies (vid)
550.00
7
3,850.00
K16
Post sync.
800.00
70 hrs
56,000.00
K17
Sync. rights
18,000.00
1
18,000.00
K18
Video copies
3,000.00
1
3,000.00
K19
Post production script
1,700.00
1
1,700.00
K20
Project facilities
350.00
11 wks
3,850.00
..
.
.
..
..
.
.
.
Subtotal K.
190,510.00
.
.
.
.
.
POST PRODUCTION
Post-production is part of filmmaking and the video production process. It occurs in the making of motion pictures, television programs, radio programs, advertising, audio recordings, photography, and digital art. It is a term for all stages of production occurring after the actual end of shooting and/or recording the completed work.

Post-production is, in fact, many different processes grouped under one name. These typically include:

* Video editing the picture of a television program using an edit decision list (EDL)
* Writing, (re)recording, and editing the soundtrack.
* Adding visual special effects - mainly computer-generated imagery (CGI) and digital copy from which
release prints will be made (although this may be made obsolete by digital-cinema technologies).
* Sound design, Sound effects, ADR, Foley and Music, culminating in a process known as sound
re-recording or mixing with professional audio equipment.
* Transfer of Color motion picture film to Video or DPX with a telecine and color grading (correction) in a
color suite.

Typically, the post-production phase of creating a film takes longer than the actual shooting of the film, and can take several months to complete because it includes the complete editing, color correction and the addition of music and sound. The process of editing a movie is also seen as the second directing because through the post production it is possible to change the intention of the movie. Furthermore through the use of color correcting tools and the addition of music and sound, the atmosphere of the movie can be heavily influenced. For instance a blue-tinted movie is associated with a cold atmosphere and the choice of music and sound increases the effect of the shown scenes to the audience.

Post-production was named the one of the 'Dying Industries' by IBISWorld. The once exclusive service offered by high end post houses or boutique facilities have been eroded away by video editing software that operates on a non-linear editing system (NLE). However, traditional (analogue) post-production services are being surpassed by digital, leading to sales of over $6 billion annually.

The digital revolution has made the video editing workflow process immeasurably quicker, as practitioners moved from time-consuming (tape to tape) linear video editing online editing suites, to computer hardware and video editing software such as Adobe Premiere, Final Cut Pro, Avid, Sony Vegas, Cinelerra, and Lightworks.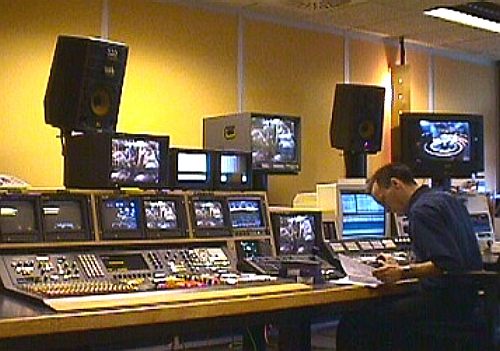 UK SCREEN ASSOCIATION
UK Screen Association is the trade association that represents companies providing services to the Screen Industries - film, tv, commercials etc. It is an independent, industry- funded body with membership comprising companies involved in post-production, visual effects, physical special effects, audio, cameras, lighting, freelance talent, outside broadcast and studios.

We provide a range of services and events from networking, training and information sessions to access to business and legal advice, bursaries and discounts. Most importantly UK Screen provides a central voice for the industry by gathering and representing the views of the sector to Government, Broadcasters, Studios, manufacturers, production teams and other interested parties.

We work closely with bodies such as DCMS, BIS, PACT, BFI, Film London, The British Film Commission, Skillset, Next Gen, The Digital Production Partnership, BSAC, The Production Guild, the Migration Advisory Committee and many more. UK Screen is widely-acknowledged as the entity to be included in any consultations affecting TV and film production facilities companies.
CONTACTS

UK Screen Association
47 Beak Street
London, W1F 9SE

t: +44 (0)20 7734 6060
f: +44 (0)20 7287 2727

e: angela@ukscreenassociation.co.uk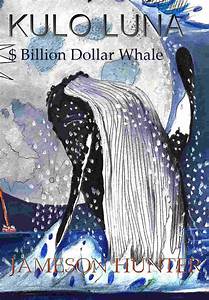 Contacts: Please note that the rights to this story are now with the Cleaner Ocean Foundation Ltd, in connection with their ocean awareness campaigns. Blueplanet Universal Productions remains dormant. Hence, the 2013 business plan for a proposed film ceased to be, though development may proceed with the new copyright holders.