Mobil was a major American oil company which merged with Exxon in 1999 to form ExxonMobil. Today Mobil continues as a major brand name within the combined company.



A typical Mobil gas station

History

Following the break-up of Standard Oil in 1911 the Standard Oil Company of New York or Socony was founded, along with 33 other successor companies. In 1920 the company registered the name "Mobiloil" as a trademark.

Henry Clay Folger was head of the company until 1923, when he was succeeded by Herbert L. Pratt.

In 1931, Socony merged with Vacuum Oil to form Socony-Vacuum. In 1955, Socony-Vacuum was renamed Socony Mobil Oil Company, then Mobil Oil Corporation in 1966 and finally Mobil Corporation in 1976.

The Mobil Economy Run generated publicity and promotions such as this 1962 advertisement by Champion spark plugs with a Rambler American.From 1936 to 1968, Mobil sponsored an economy run each year (except during World War II) in which domestic automobiles of various manufacturers in several price and size classes were driven by light-footed drivers on cross-country runs. The Economy Run originated with the Gilmore Oil Company of California in 1936 (which was purchased by Socony-Vacuum in 1940) and later became the Mobilgas Economy Run and still later, the Mobil Economy Run. The cars driven in the economy run were fueled with Mobil gasoline and Mobiloil and lubricants were also used. The vehicles in each class that achieved the highest fuel economy numbers were awarded the coveted title as the Mobilgas Economy Run winner.

Through the years, Mobil was among the largest sellers of gasoline and motor oils in the United States and even held the top spot during the 1940s and much of the 1950s. Various Mobil products during the Socony-Vacuum and Socony-Mobil years included Metro, Mobilgas and Mobilgas Special gasolines; Mobilfuel Diesel, Mobil-flame heating oil, Mobil Kerosine, Lubrite, Gargoyle, Mobiloil and Mobiloil Special motor oils; Mobilgrease, Mobillubrication, Mobil Upperlube, Mobil Freezone and Permazone antifreezes, Mobilfluid automatic transmission fluid, Mobil Premiere tires, Mobil Stop-Leak, Mobil Lustrecloth, among many others.

In 1954, Mobil introduced a new and improved Mobilgas Special in response to trends toward new automobiles powered by high-compression engines that demanded higher and higher octane gasolines. The newest formulas of Mobilgas Special was advertised as offering "A Tune-Up in Every Tankful" due to a combination of chemicals known as the "Mobil Power Compound" which was designed to increase horsepower, check pre-ignition ping, correct spark plug misfiring, control stalling and combat gumming up of carburetors. Later Mobil campaigns advertised Mobilgas as the "New Car Gasoline" following extensive testing during the annual Mobilgas Economy Run.


A Mobil Quickstop Price Board & Car Wash in Padbury, Western AustraliaIn 1962, the gasoline product lines marketed as Mobilgas and Mobilgas Special were rebranded as Mobil Regular and Mobil Premium in a move to emphasize the shortened brand name "Mobil" in promotional efforts although Mobiloil continued as a single word term until the 1970s. After a few years of advertising Mobil gasolines as "Megatane"-rated and as "High Energy" gasolines, Mobil in 1966 began promoting both its Regular and Premium fuels as "Detergent Gasolines" due to additives designed to clean carburetors and various internal engine parts. During the early 1970s, Mobil ran a TV commercial featuring a character known as Mr. Dirt to show the ruinous effects that dirt had on automotive engines for which a tank of Mobil Detergent Gasoline could provide a cure and preventive medicine against damage that could lead to costly repairs. Speaking of detergent gasolines, as automakers were switching en mass from carbureted to fuel injected engines during the early to mid 1980s and detergent additives which existed in most available gasolines were insufficient to prevent injection clogging leading to drivability problems, Mobil received accolades from General Motors and other automakers for increasing the detergency of its Super Unleaded gasoline in 1984 to prevent formation or deposit build-ups of the injectors but also remove existing deposits as well in normal driving. At the end of the 1980s Mobil sold its fuel stations in Norway, Sweden and Denmark to Norsk Hydro, who converted them into Hydro stations.

William P. Tavoulareas was President of Mobil Corporation until succeeded by Allen E. Murray in 1984.

In 1998 Mobil and Exxon agreed on a merger to create ExxonMobil, which was completed on November 30, 1999. Lou Noto was Chairman of Mobil at the time of the merger.


Mobil brands

Mobil continues to operate as a major brandname of ExxonMobil, encompassing three brands:


Mobil

Old Mobil logoThe wider Mobil brand encompasses the Mobil service station and fuel (gasoline, diesel, heating oil, kerosene, aviation fuels and marine fuel) divisions. The Mobil brand also covers the wide range of lubricants (commercial & industrial, aviation and marine).


Mobil 1

Mobil 1 is a brand name of ExxonMobil. It was introduced in 1974 as a 5w-20 viscosity synthetic motor oil. The brand now includes - along with motor oils - oil filters, synthetic grease, transmission fluids, and gear lubricants.


Mobil Delvac

Mobil Delvac is a range of heavy-duty lubricants; including engines oils, drivetrain lubricants and greases.


Lukoil Transaction

In 2000, Lukoil purchased the remaining assets of Getty Oil, and began opening Lukoil stations in the US in 2003. Most of the US Lukoil locations are converted Getty stations, although some are also converted Mobil stations bought from ConocoPhillips when that company left the Northeast.

In Spring 2004, Lukoil purchased 779 Mobil gas stations throughout New Jersey and Pennsylvania, and in 2005 began converting them to the Lukoil brand.


Mobil UK

Vacuum Oil Company started selling lubricating oils in Europe in the late 19th century. By the 1930s its Mobiloil had become one of the main brands. Mobil gradually expanded its operation into fuels retailing as well, and opened its first UK service stations in the early 1950s, after the wartime POOL monopoly was disbanded. Mobil grew to become the seventh largest brand of petrol in Britain supplying 1,990 outlets in 1965, and claimed in the mid-1960s to be the first company to operate 100 self-service stations. As well as its downstream interests, Mobil was active in the North Sea and operated an oil refinery in Coryton (opened in 1953), on the Thames estuary. In 1996, the Mobil's fuels operations in Europe were placed into a joint venture 70% owned by BP and the Mobil brand disappeared from service stations. Mobil continued to sell lubricants through BP and independent service stations. Following Mobil's merger with Exxon, at the start of 2000 BP acquired all the petrol retailing assets as well as the Coryton refinery (but sold it to Petroplus in 2007). Mobil returned to being purely a lubricant brand in Europe, and became the premium quality oil on sale at Esso service stations.

Amoco | British Petroleum | Chevron | ESSO | Exxon | Mobil | Shell
LINKS and
REFERENCES
---
A taste for adventure capitalists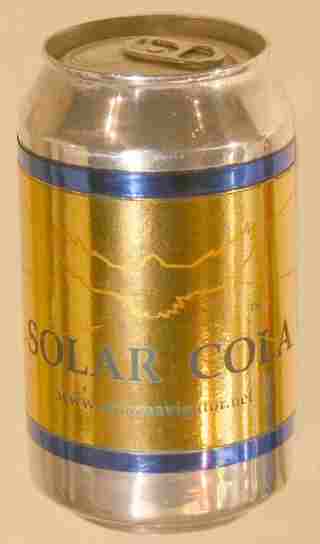 Solar Cola - a healthier alternative
This website is Copyright © 1999 & 2008 NJK. The bird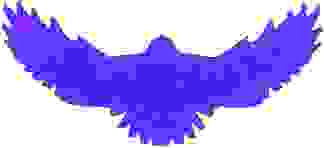 logo and name Solar Navigator are trademarks. All rights reserved. All other trademarks are hereby acknowledged. Max Energy Limited is an environmental educational charity.
AUTOMOTIVE | BLUEBIRD | ELECTRIC CARS | ELECTRIC CYCLES | SOLAR CARS