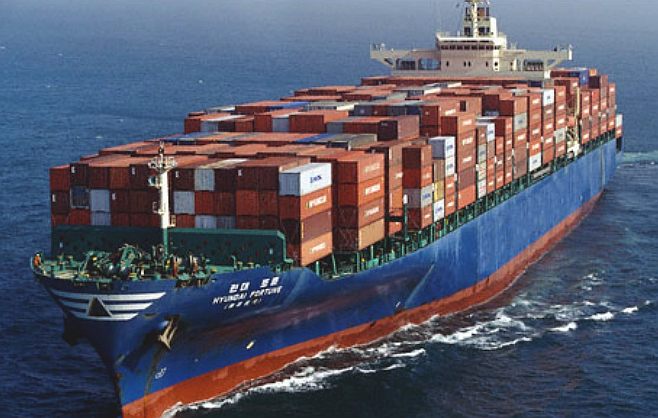 Abbott Boats Inc. (420, Wayfarer & Soling sailboats, Abbott cruising sailboats, 22-36', Wavebreaker & Fisherman powerboats)
Abdullah bin Muda (Custom made wooden yachts, Malaysia)
Abeking & Rasmussen (Super yachts, sail and motor boats, Lemwerder, Germany)
Adirondack Classics (Wooden reproduction Adirondack guideboats and classic motorboats, Ballston Spa, New York)
Adirondack Guide Boat (Wood or Kevlar Adirondack guideboats and kits, Charlotte, Vermont)
Advanced Technology Watercraft (Hybrid vessels using solar, battery, wind and fossil fuel power, Sydney, Australia)
Adventureglass (Paddleboats)
Adventures Through Kayaking (ATK, sit on top sea kayaks, Port Angeles, Washington)
Aks-Invest (Manufacturer of cargo hovercraft, waterjet cargo and passenger boats and seagoing hydrofoils, Nizhny Novgorod, Russia)
Albemarle Boats, Inc. (Sportfishing boats)
Alden Yachts (Semi-custom built yachts, Portsmouth, Rhode Island)
A & L Fiberglass Boat Repair (Also builds Jersey speed skiffs and prams, Cocoa, Florida)
Alkira Boatshed (Design, building and restoration of timber and steel steamboats, cruisers, yachts and launches, Toronto, New South Wales)
All Pro Mobile Marine Service (Boat and yacht repair anywhere in the US)
ALSTOM Schilling Robotics (Produces the QUEST ROV, a turnkey electric work-class ROV)
AluBat (Aluminum cruising sailboats)
Alucraft Boat Builders and Designers (Aluminum vessels of any type and purpose, Western Australia)
Aluminum Chambered Boats (Motorboats with airtight sponsons, 15-26', Bellingham, Washington)
Alwoplast Ltda. (Builder of large sail/power multihulls, repairs, Valdivia, Chile)
Ambar Marine, Inc. (Makers of ALsafe RIB workboats and SOLAS rescue boats, Louisiana)
American Marine (Maker of Grand Banks and Eastbay yachts)
American Seacycles and Waterbikes (Pedal powered boats)
Americat Marine (22' power catamaran)
Andersen Yachts Limited (Hans Christian Colin Archer style cruising sailboats)
Anglers Craft Boat Builders (Blue Dun flyfishing skiffs, based on the historic Yankee skiff, Alexandria, Virginia)
Applegate Boatworks (Taped seam plywood boats. Veneta, Oregon)
Aquapro International Ltd. (Large and small RIBs, Auckland, New Zealand)
Aqua Yacht Restoration (Specializing in fairing in all paint systems, Portland, Oregon)
The Arctic Ant Aeroboat (Amphibious tetramaran airboat for arctic conditions, "Don't let the Arctic conditions stop you from doing what the Titanic couldn't, there are no weather conditions unaccessible for the Arctic Ant")
Arey's Pond Boat Yard (Cape Cod catboats, sailboats and wooden boats)
Aricom Yacht Services (Full service yacht repair yard with winter storage, Terneuzen, The Netherlands)
Arima Marine International, Inc. (Motorboats 15-22')
Armstrong Marine (Custom built welded aluminum motorboats, Sidney, British Columbia)
Artigiana Battelli (Manufacturer of AB, Nautilus & Aria inflatable boats, aluminium boats 8-24')
Art's Nautical Wood Works (Cedar strip canoes, kayaks, rowboats & sailboats, Florence, Oregon)
Astillero Blue Water Boats Argentina (Steel yachts, motoryachts, tugs, Province of Buenos Aires, Argentina)
Atlantis Yachts Inc. (Builder of Seetza power catamarans, Delta, British Columbia)
Auscraft International (Aluminium boats 6-40m, specialising in fast ferries, fishing vessels, work boats, charter boats and motor yachts, Western Australia)
AussieCat Catamaran Design and Development (LeisureCat power catamarans, marketed in America as AussieCats)
Aventure Power Catamarans (Monaco)
Baltic Yachts (Sailing yachts)
Baranski Hydrofoils (Maker of the Profoiler 2-person hydrofoil, Australia)
The Barrow Boat Company (Clinker built sailing dinghies and rowing boats with wheels, Loddon, Norwich)
Båt, Seil, Rigg (Builders of nordlandseeboots, Norway)
Bauteck Marine Corporation (Bauer sailing dinghies, 8' to 12')
Baymaster Boats (Aluminum shallow water motorboats, Los Fresnos, Texas)
Bear Mountain Boat Shop (Canoes and kayaks)
Beckmann's Boatshop Limited (Fiberglass launch and tugboat reproductions, steam launches, electric boats & propulsion systems, Slocum, Rhode Island)
Beetle, Inc. (Makers of Beetle Catboats)
Belkov Yacht Company (State of the art Hooper Island draketails, Annapolis, Maryland)
Bella Boats (Fibreglass motorboats, Finland)
Beneteau USA (Cruising sailboats, Charleston, South Carolina)
Benner Boat (Handcrafted wooden sea kayaks using traditional Aleutian techniques, Port Townsend, Washington)
Bent Jespersen Boatbuilders Ltd. (Custom cold-molded wooden yachts, sail and power, Sidney, British Columbia)
Black River Boats (Wooden electric small boats, Rose Hill, North Carolina)
Black Shadow Yachts (Custom metal yachts, system fabrication and installation, Holstein, Ontario)
Bloodaxe Boats (Lightweight racing dinghies and high performance foils, UK)
Blubay Yachts (Large motor and sailing yachts, catamarans)
Blue Fin Yachts (Sport fishing boats 13-26', Bristol, Rhode Island)
Blue Water Catalacs (Cruising Multihulls, monohull motorsailers, Dorset, UK)
The Boat Business Group (BBG, a business service focused on the boat building industry of Nova Scotia)
The Boat Doctor (Antique powerboat restoration, fiberglass, aluminum, custom paint work, interiors, inboard engines, electrical, plumbing etc., Wallaceburg, Ontario)
Boat Manufacturers' Links from RBBI
The Boat Place (Building and restoration of fiberglass, wood, and composite canoes and boats)
Bob and Annie's Boatyard (DIY and full service yard specializing in multihulls, marine railway up to 60 tons, Saint James City, Florida)
Bobcat Boats (Small fishing boats, hunting boats, electric boats, layout boats, or duck hunting boats)
Bobcat Metals (Marine stainless steel fabrication, welding & repairs, Marathon Florida)
Boice Jet (Aluminum inboard jet boats, Medford, Oregon)
Booralea Wooden Boats (A low key business building small, practical boats on the bank of the Karuah River, New South Wales, Australia)
Bootswerft Schmidt (Building new wooden boats in a classic style and restoring all kinds, Duesseldorf, Germany)
Brackley Boats & Canoes (Custom wooden canoes, power & sailboats, repairs & restorations, Gravenhurst, Ontario)
Bradley Boat (Finishers of motor boats, typically of downeast Maine design, Ellsworth, Maine)
Brad Rice, The Boatwright (Restorations and refinishing of wooden boats, custom boats and dinghies, Seattle)
Brazapi (Cruising catamarans 40-51', Ghent, Belgium)
Bremer Marine (Fiberglass sailboats)
Brent Gray Projects (Specialises in one-off boat building, from scratch to customized and personalized versions of production boats 12 to 25 metres, mono or multihulls, West Beach, South Africa)
Brian Riley Boatbuilders (Custom yachts, specialists in aluminium, with extensive experience in steel and wood, Victoria, British Columbia)>
Brightwood Boat Company, LLC (Small wooden boats for oars, sail or motor, Appleton, Wisconsin)
Brig Inflatable Boats (Manufactures inflatables and RIBs, Ukraine)
Bristol Deep Boatyard (Construction, restoration and repair of modern and traditional craft, Portishead, near Bristol, UK)
Bristol Detailing (Boat maintenance, Weymouth, Massachusetts)
British Marine (Full service boat yard, haul-outs to 30 tons, Oakland, California)
Broadwater Industries Ltd. (Manufacturer of aluminum work and pleasure motorboats, Prince Rupert, British Columbia)
Bucklers Hard Boatbuilders Ltd. (Nelson motorcruisers, Beaulieu, England)
Buddy Davis & Associates ("Carolina" sportfishing boats, Wanchese, North Carolina)
Budsin Wood Craft (Electric boats and yacht tenders, Marshallberg, North Carolina)
Buffalo Canoes Manufacturing (Royalex canoes)
Cable Marine & Yacht Interiors by Shelley Inc. (Full service boatyard, Fort Lauderdale, Florida)
Camano Marine (Manufactures the Camano Troll 28' trawler style cruiser)
Campion Marine, Inc. (Motorboats)
CanMar International Group of Cos. (Repairs, revisions, storage, construction of fiberglass and wood stiffened fiberglass fishing boats 45-65', Newfoundland)
Cape Cod Shipbuilding Co. (Boatbuilding and restoration, Bull's Eye, H-12 1/2, Daysailer, more)
The Cape Cutter 19 (A 19' GRP trailerable cruising sailboat, South Africa)
Cape George Cutters, Inc. (Fiberglass cruising sailboats, 31-40', Port Townsend, Washington)
Cape Horn Trawler Yachts (Port Credit, Ontario)
Captain Porter's Boat Yard (Southern California builder of Tolman Alaskan Skiffs, Twin Peaks, California)
Caribbean Submarines (Mini submarines for recreational or commercial purposes, Puerto Rico)
Caribe Náutica ca (Inflatables, RIBs. Venezuela)
Carl Douglas Racing Shells (Staines, Middlesex)
Carri Craft (Power catamarans)
Cascade Yachts, Inc. (Fiberglass cruising sailboats and motorboats in all stages of construction, Portland, Oregon)
Catamaran Enterprises (Icarus catamarans, New Zealand)
Cayuga Wooden Boatworks (Repair, restoration and new builds, 50 ton railway, Ithaca & Cayuga, New York)
C-Dory (C-Dory power dories, TomCat™ power catamarans)
Cedar Island Canoes (Wood & canvas paddle and sailing canoes, restorations, Virginia Beach, Virginia)
Chantiers Amel (Super Maramu sailboats, La Rochelle, France)
Character Boats (Traditional and classic day sailing craft in fibreglass, Lytham, St. Annes, Lancashire)
C-Hawk Boats (Sportfishing boats, North Carolina)
Cheoy Lee Shipyards North America (Hong Kong builder of commercial vessels and fiberglass motor yachts to 150')
Chestnut Canoe Company (Wood and canvas canoes, Baltimore, Ontario)
Chicago DUKW Corporation ("The DUKW Restoration Experts," parts, maintenance, restoration)
Chip Flanagan, Boatbuilder (Wooden small boats, Portland, Maine)
Chris Craft Boats Corporation (Motorboats 22-43')
Chuck D. Jedlicka Marine Woodworking (Boatbuilding, yacht restoration, Bayou Vista, Texas)
Chuck Miklos & Sons Restorations (Specializing in Century powerboats)
Clackacraft (Fiberglass McKenzie River style drift boats)
Classic Boatworks of Maine (Building, restoration and repair of wooden boats)
Classic Restoration and Supply (Buiding and restoring wooden motorboats, Philadelphia)
Classic Yachts Inc. (Fiberglass sailboats 22-33', Chanute, Kansas)
Climate Boatworks ("Total boat maintenance," Barrie, Ontario)
Coastal Classic Boats (Fiberglass motorboats, Savannah, Georgia)
Cobalt Marine (Electric boats, rowboats, sailboats and dinghies, Cobalt, Connecticut)
Com-Pac Yachts / Hutchins Co. Inc. (Sailboats)
Confidence Custom Boat Building (Brent Swain aluminum and steel bare hulls for ocean cruising sailboats and power cruisers, custom boat building)
Conlin Boatworks (Small wooden boats for oar, paddle or sail, Wellesley Hills, Massachusetts)
Constructions Navales Etoiliennes (CNE, aluminium monohull shipbuilders, Bombigher's schooners Lady Creole and Sitting Bull, Etoile, France)
Conyplex (Contest GRP sailng yachts, 44-60', Holland)
Core Sound Marine Services, Inc. (Custom cold molded sportfishermen in the classic "Carolina" style, also designing a power catamaran built along these methods, Marshallberg, North Carolina)
Corsair Marine, Inc. (Ian Farrier-designed folding, trailerable trimarans)
Cougar Custom Boats (Motorboats)
Coventry Boatbuilders & Chandlery (Wooden Boat building, restoration & replicas, specialises in work for museums, river launches & ordinary rowing boats, UK)
Covey Island Boatworks (Wood/epoxy power and sailboats, Petite Riviere, Nova Scotia)
C. P. Basiliko Custom Woodworking (Repairs and restorations up to 65', Buffalo, New York)
Crawford Boatbuilding (Melonseed Skiffs)
Creative Marine Products (Makers of the Skimmer 25 modified sharpie cruising sailboat)
Crestliner Boats (Welded aluminum motorboats)
Crocker's Boat Yard (Repair and restoration of all types of yachts, building new wooden boats, Manchester, Massachusetts)
Crowley's Yacht Yard (Chicago)
CSR Marine (Fiberglass boat repair & painting, Seattle)
Cullison SmallCraft (Traditional and contemporary rowing and sailing boats, Silver Spring, Maryland)
Custom Skiffs & Repairs (Improved garvey scows, Simmons Sea Skiffs, cold moulded runabouts including Carolina flared boats, fiberglass & wooden boat repairs, Morehead City, North Carolina)
Custom Steel Boats, Inc. (Specializes in steel and aluminum yacht construction, near New Bern, North Carolina)
C & W Industrial Fabrication & Marine Equipment Ltd. (Aluminum fishing, pleasure and workboats, Bay Bulls, Newfoundland)
Cyber-Boat (Small boats, Denmark)
Dagley's Boatworks (Baby and full size dragon boats, custom and semi-custom wood-epoxy composite boats to 40', restorations, Petite Riviere, Nova Scotia)
Damian McLaughlin Jr. Corporation (Wood composite sailing yachts, North Falmouth, Massachusetts)
Daniel's Head Boatbuilders Ltd. (Builders of Cape Islander fishing boats, Shelburne County, Nova Scotia)
Darrah Woodworks (Custom strip-planked canoes and dinghies, Magalia, California)
Darren Hass' Directory of Boatbuilders and designers in Washington State, Canada, Australia & New Zealand
David Cartwright - Boat Builder (Wooden boats, rowing boats and shells, restorations on craft 8-30', Halesworth, Suffolk)
Dawson Boat Company (Custom and semi-custom fiberglass motorboats 37-84', fiberglass boat parts and accessories, Pensacola, Florida)
DDS Export Limited (Represents two Nova Scotia builders of fiberglass commercial and pleasure fishing vessels, 10-20 meters)
Delta Marine (Fiberglass motoryachts 100-175', yacht repair, Seattle)
Demaree Inflatable Boats (Industrial grade inflatable boats)
Devlin Designing Boat Builders (Stitch and glue boats, Olympia, Washington)
Dolvik Boatbuilders AS (Classic wooden speedboats 20-50', restorations, Strusshamn, Norway)
Don Hill Custom Driftboats (Wood and fiberglass McKenzie River drift boats, Springfield, Oregon)
The Dory Shop, Lunenburg Nova Scotia (Dories, power dories, sailing sharpies)
Douglas Brooks, Boatbuilder (Replicas of historic wooden boats, restorations, Japanese traditonal boats, Vergennes, Vermont)
Downeast Boats & Composites ("Home of the world's fasterst lobsterboat", the Northern Bay 36)
Dragonfly Canoe Works (Building and restoring cedar/canvas canoes, Cross Plains, Wisconsin)
Dragonfly Sailboats (Folding trimarans 6-12 meters)
Drascombe Boats Australia (Wooden Drascombes)
Dreamcatcher Kayaks (Lark 8 lightweight wooden kayaks)
Duck Flat Wooden Boats (New builds, restorations, Adelaide, South Australia)
Ducktrap Woodworking (Lincolnville Salmon Wherries and other traditional Maine-style lapstrake boats)
Duck Wrangler Waterfowl Hunting Boats (Dover, Ohio)
Duffy Electric Boat Co. (Luxury electric pleasure craft)
Dufour Yachts (Builder of Dufour and GibSea sailing yachts, La Rochelle, France)
Dufour Yachts USA Inc. (Sailing yachts and catamarans)
Dusky Marine (Sportfishing boats 14' to 26')
Dyer Boats (Fiberglass dinghies and motorboats, Warren, Rhode Island)
Ecocats Limited (6-15 metre catamarans fitted with a variety of sail, solar, bio fuel, fuel cell, CNG or diesel/electric powerplants)
Eddyline Kayaks and Swift Paddles
Edey & Duff, Ltd. (Sailboats)
Ed Wahl Boat Builders & Repairs Ltd. (All materials, Richmond, British Columbia)
Egret Boat Company (Fiberglass flats boats, Miami, Florida)
Elan Marine (Powerboats, cruising sailboats)
ElectraCraft (Builder of electric powered boats)
Electric Launch Company (ELCO)
Electro Cruise Boats (Electric boats)
Endeavour Catamaran Corporation (Cruising catamarans and monohull sailboats)
Eric Dow & Co. (Builders of the Haven sail boat, Joel White designed successor to the Herreshoff 12 1/2)
ETAP Yachting (Unsinkable cruising sailboats, Belgium)
European Yacht Services (Repair and refurbishment of all types of yachts, particularly Westerlys, Southsea, Hampshire)
Fairlie Restorations (Specialists in building and restoring wooden Fife racing yachts, Hamble, Hants.)
Feather Canoes (Custom wood strip canoes by Mac McCarthy)
FinnMarin Ltd. (FinnMaster motorboats, Finland)
Fish Brothers Marine Services - Mahogany Masters ("Reproductions of the stylish wooden runabouts of past eras", restorations)
Fishcraft (Aluminum drift boats, inflatable rafts and catamarans, Sisters, Oregon)
Flats® Cat (Rough water-shallow water power catamaran)
Fletcher Boats Inc. (Wooden speedboats, Port Angeles, Washington)
Flight Marine Ltd. (Builds the Chichester Scow dinghy, Chichester, West Sussex)
F.lli Marchi Boatyards (Motoryachts to 72', Venice & Udine, Italy)
Flying Scot Sailboats (One design dinghies)
Foggy Bay Boats (Authorized builder and information contact for Tolman Skiffs in "the lower 48", Bellingham, Washington)
Folkebådcentralen A/S (Fiberglass Folkboats, Denmark)
Fortier Boats (Semi-custom Eldridge-McInnis designed motorboats 26-40')
Four Winns (Motorboats)
Funboat (Small tunnel hull sailing catamarans)
Galmukoff Marine (Repairs and modifications in all materials, electrical, plumbing, gas & diesel work, Port Townsend, Washington)
Galveston Marine Center (Motorboat repair and maintenance)
Gannon & Benjamin Marine Railway (Wooden boat design, construction, repair/rebuilding, and maintenance, Vineyard Haven, Martha's Vineyard, Massachusetts)
Garcia Aluminum (Aluminum cruising sailboats, France)
General Boats (Rhodes 22)
Genesis Yachts (New aluminum yacht construction, professional refitting and custom interiors, offices in Miami, Florida & Viareggio, Italy)
GENMAR Industries (Hatteras, Carver, Trojan, Ranger, Lund, Crestliner, Wellcraft, Larson, Glastron, Aquasport and Cajun motorboats)
Gig Harbor Boat Works (Custom fiberglass and composite rowing and sailing boats based on working boats, Washington)
Gilley Custom Boats (Custom built power boats 18-37', repair and refit jobs, Southwest Harbor, Maine
Giorgi Motor Yachts (Italy)
Go-Devil Manufacturing of Louisiana (Duck hunting & fishing boats)
Goldsbrough Engineering (Aluminium boat construction, Caringbah, New South Wales)
Gozzard Yachts (Cruising sailboats and motorboats)
Grasse River Boatworks (Designing and manufacturing molded carbon fiber and cedar woodstrip fiberglass boats and canoes, Canton, New York)
Greenland Yachts (George Buehler designed round-bilge steel and aluminium sail and motorboats, 48-65', Heklsinki)
Greg Tatman Wooden Boats (McKenzie River driftboats, Creswell, Oregon)
Groupe Intégral (Maker of Intégral aluminum cruising yachts, Geneva, Switzerland)
Guck Inc. (High performance dinghy, multihull and cruising boat repair and construction, Bristol, Rhode Island)
Guimond Boats Ltd. (Fiberglass commercial fishing & research boats, offshore power cruisers, 45-50' New Brunswick)
Hacker Craft & Morgan Marine (New Hacker mahogany speedboats, restorations)
Hadas Marine (Aluminum sail & motor yachts, finished and partially completed kits, Herzeliya, Israel)
Hakvoort Shipyards B.V. (Metal workboats and yachts to 165', Monnickendam, Netherlands)
Hallberg-Rassy (Cruising sailboats, Sweden)
The Handliner (Fiberglass light rowboats, Courtenay, British Columbia)
Hanse Yachts (Fiberglass cruising sailboats, Greifswald, Germany)
Harley Raceboats (Mustang 30 racing sailboats)
Harman Marine (Jetboat manufacture and repair, Anaheim, California)
Harryproa (Builder of Harry, Harrigami & Visionarry cruising proas designed by Rob Denney, Australia)
Harvey Marine (Fiberglass motorboats, Aloha, Oregon)
Headwater Wooden Boat Shop (Cedarstrip/epoxy canoes, kayaks and small boats to classic designs, Buckhorn, Ontario)
Henley Boat Manufacturing (Custom built aluminum vessels for the commercial market, Manitowaning, Ontario)
Heritage Canoes (Woodstrip/epoxy canoes, Kalispell, Montana)
Heritage Kayaks (Open cockpit self-bailing sea kayaks)
Her Shine Marine (Motorboats, Taiwan)
Hewes Boat Company (Light ocean fishing skiffs)
The Hinckley Company (Custom and semi-custom sailboats and motoryachts)
Hobie Cat (Hobie sailboats, kayaks, float cats)
Holland Jachtbouw (Stock and custom metal sailing yachts 55-150', the Netherlands)
Holyhead Boatyard (Multi-purpose vessels (MPVs), small craft for the UK Ministry of Defence adaptable to civilian uses, North Wales)
Howard Classic Boats (Restoration, rebuilding and sales of classic wooden boats, Langley, Oklahoma)
Huckins Yacht Corp. (Motor yachts)
Hudson Valley Wooden Boat (Boatbuilding and restoration)
Hunter Boats Ltd. (Cruising and racing sailboats, Landau motorboats, UK)
Hutting Yachts (Aluminum cruising yachts 40-50', Netherlands)
Hyde Drift Boats (Aluminum, fiberglass, and aluminum/fiberglass combination McKenzie River style drift boats, Idaho Falls, Idaho)
Hydrofield (Fibreglass tri-hulled powerboats to 33', Halfway Creek, New South Wales, Australia)
Hylas Offshore Yachts (Cruising sailboats 46-54')
Ice Flyer (Ice boats)
IMP Marine, Inc. (High speed motorboats, Iola, Kansas)
Independence Boatworks (Wooden boats 42" to 22' for rowing, sailing, motoring or as nautical decoration, Defiance, Ohio)
Inner Bay Boats (Restoration and repair of wooden boats, Langton, Ontario)
Inflatable Boats from Jack's Plastic Welding Inc. (New Mexico)
The Inflatable Marine Products Network (Information on inflatable boats and inflatable products manufacturers, suppliers, dealers, information and more)
Innovation AS (Custom aluminum work boats 9-15m, Norway)
International Fiberglass (IFG, fast sailing catamarans)
International Marine (Caribbean motorboats)
International Marine (West Wight Potters)
International Metal Yachts Design (Italian designed, Dutch built sailing and motor yachts in aluminum, steel and wood/epoxy)
International VentureCraft Corp. (SportSub Submersibles)
Intertech Marine Ltd. (Custom and semi-custom yachts in composite, aluminum & steel, Halifax, Nova Scotia)
IRISoft Yacht (35-45' fast cruising sailboats)
Irwin Yacht International (Luxury cruising yachts)
Island Coast Boat Works (Refurbishing, major/minor repair, re-powering, custom rigging and custom fabrication, Cape Coral, Florida)
Islander Boats (Fiberglass motorboats, Surrey, British Columbia)
Island Packet Yachts (Cruising sailboats)
Jachtwerf Atlantic (Aluminium cruising/racing sailing yachts, Harlingen, the Netherlands)
Jammer Boat and Canoe (Composite hybrid canoes)
Janicki Machine Design (CNC mold machining, working env. 68' x 19' x 8', Sedro Woolley, Washington)
JBoats, Inc. (Offshore sailboats)
Jeanneau (Sailboats and motorboats, France)
Jeff Trapp Windsor Chairs (Lapstrake double paddle canoes, Madison, Wisconsin)
Jensen Motor Boat Company (Wooden boat repair and restoration, general boat repair, Seattle)
Jeremy Rogers Yachts (Builder of the Contessa 32, Lymington, Hants.)
Jet'Alu (Custom aluminum sailboats and bare hulls, Varney, France)
Jim Shotwell - Boat Builder (Custom-built boats)
Joe River Initiative (Wood-canvas and birchbark canoes)
Johannsen Boat Works (Trinka sailing dinghies, cruising sailboats)
Jordan Wood Boats (Small boats, cradle boats)
JS Boatworks (Custom boat building and repair, Brunswick, Maine)
J & S Marine (Complete power boat repairs, wooden boat restoration, Baldwinsville, New York)
Kanter Yachts (Power and sailing yachts 47-65')
Karvi Maritime (Motoryachts, 47' & 53', Robbinsville, New Jersey)
Kazulin Boats (Semi-custom wood runabouts, restoration, Burnaby, British Columbia)
Keltic Star (Motoryachts 38-74')
Kenner Boats (Motorboats)
Kent Boten (Polyester motoryachts 28-34', Woudsend, Netherlands)
Kevin Martin Wooden Boats & Canoes (Lapstrake, wood and canvas canoes, decked sailing canoes, rowing boats, Epping, New Hampshire)
Kha Shing Enterprises Co. Ltd. (Monte Fino motoryachts, Taiwan)
Kirié (Cruising sailboats)
Kittiwake Boats (Traditional style sailboats in GRP, 14' & 20', Macclesfield, Cheshire)
Knight Marine Service (Repairs and restorations of all kinds, Rockland, Maine)
Koehler Kraft (Wooden boat construction, restoration and repair, San Diego, California)
Kondo Syokai (Manufacturing steel Thomas Colvin designed Gazelle junk-rigged schooners in India)
Koroknay's Marine Woodworking (Specializing in Lyman restoration and repair)
Kruger Canoes (Expedition quality canoes and kayaks, Lansing, Michigan)
Lagoon America (Cruising catamarans)
Larson Boats (Motorboats)
Lee S. Wilbur & Co. (Wilbur Yachts, custom fiberglass motor yachts from 28-70', Southwest Harbor, Maine)
Legendary Yachts (Steel-framed wooden yachts, Washougal, Washington)
Lewis Boat Works (Custom flat bottom jon-boats, skiffs and pirogues)
Limimetalli (Custom round-bilge aluminum and steel motor and sailboats, 35-90', Helsinki)
Linssen Yachts (Steel and fiberglass motor cruisers, Maasbracht, Holland)
Lion Classic Boats (Wooden boat repairs and construction, Walsoorden, Netherlands)
The Little Boat Shop (Custom wooden boats, including electric outboard powered picnic launches, New Bedford, Massachusetts)
Little Harbor Marine (Yacht repair & service, Portsmouth, Rhode Island)
Little River Marine (Fiberglass recreational rowing shells and dories, Gainesville, Florida)
Livingston Boats (Fiberglass power catamarans 7-18', Elma, Washington)
Logic Marine Corporation (Motorboats)
Long Lake Wooden Boats (Custom wooden small boat construction and repair, Port Orchard, Washington)
Lost in the Woods Boatworks (Wooden boat restoration, double-paddle canoes, Nobel, Ontario)
Lowell's Boat Shop (Wooden dories and skiffs, Amesbury, Massachusetts)
Luhrs Marine Group (Luhrs, Mainship, Silverton & Hunter)
Lürssen Yachts (Super yachts, sail and motorboats, Bremen. Germany)
Lyman Morse Boatbuilding Company (Power and sailboats, Thomaston, Maine)
Macatawa Bay Boat Works (Runabouts, repair and restoration of antique & classic wood and fiberglass boats, Saugatuck, Michigan)
Mad Dog Marine (Downeast lobster boats)
Maha Mysore Boat Building Enterprises (Fibreglass and custom wooden boats for work, fishing and pleasure, Mangalore, India)
The Maine Boatbuilders Show (Portland)
Maine Cat (Builder of the Maine Cat 30 catamaran, Waldoboro, Maine)
Mako International Inflatable Boats (Cape Town, South Africa)
Malone Boat (Repair, restoration and refurbishing of pleasure boats, Rockport, Maine)
Malö Yachts (GRP sailing yachts, Kungsviken, Sweden)
Mangia Onda Company (WaveEater low wake powerboats)
Manta Enterprises Inc. (Cruising catamarans)
MarineCenter Marieholm (Builds a 33' folkboat type cruising sailboat, Lemmer, Holland)
Marine Classics (Small volume builder of mahogany speedboats, Leeds, Yorkshire)
Marine Concepts (Plugs, molds, prototyping and testing)
Marine Concepts Sailboats (Builder of the Sea Pearl line of shoal draft beach cruisers, Tarpon Springs, Florida)
Marine Fenders International Inc. www.marinefendersintl.com Manufacturers of foam filled fenders and composite bouys.
Marine Restoration and Salvage (Wooden boatbuilding, wood and fiberglass repair and restoration, Orleans, Massachusetts)
Mariner Kayaks (Sea Kayaks)
Maritime Tradition Yacht Husbandry (Repairs, maintenance, fabrication and installations, San Francisco)
Marlab (Remote controlled boats and sea-going survey drones from 1-3 meters, Denmark)
Martin Yachts (Custom mahogany and teak power and sailing yachts up to 25 tons, yacht restoration, Radolfzell, Germany)
Martin Yachts (Stock and custom fast sailboats and motoryachts, Vancouver, British Columbia)
Mattapoisett Boatyard (All aspects of service to most types and sizes of recreational watercraft, Mattapoisett, Massachusetts
Maxweld Custom Built Aluminum Boats (Power catamarans, Hebo, Oregon)
Mediterranean Yachts (Motor cruisers and sportfishermen)
Meitheal Mara (Researchers and builders of the Irish currach)
MEKON Shipyard (Steel and aluminum boats and bare hulls, 10 to 25 meters, Lemmer, Netherlands)
Menken Maritiem BV (Maker of the Piet Hein sloop, Holland)
Merrimack Canoes (Limited edition wood reinforced kevlar canoes, Crossville, Tennessee)
META (Aluminum cruising sailboats, motor yachts and motorsailers built using the Strongall® construction system, France)
Migrator Yachts (Cruising sailboats)
Mirage Performance Boats (Performance luxury sport motorboats, La Conner, Washington)
Mission Powerboat Service (Service and repair, southeast Michigan, builder of Tiger patrol boats)
M & L Yachts Boatyard (Jarrett steel sailboats, construction, repair in GRP, wood, steel or aluminium, Penryn, England)
Mohawk Canoes (Royalex and fiberglass canoes and kayaks, Longwood, Florida)
Mono & Multihull Boatbuilders (Epoxy composite boats built to order, Drachten, The Netherlands)
Montana Boatbuilders (McKenzie River style driftboats and duckboats, Livingston)
Moody (Custom yachts and sailing cruisers, Ministry of Defence vessels, Southampton)
Mosquito Enterprises, Inc. (Steam launch hulls, Everett, Washington)
The Multihull Builders & Design WebRing
The Multihull Centre (Multihull building and repairs, Cornwall)
Multi Winds International (Maker of the É;lan™ trailerable trimaran and Extreme™ catamarans)
M-Yachts (Fast sailboats)
Myark (Folding trailer barges, conventional commercial craft, New Zealand)
Mystic River Boat Company (Builder of a cold molded electric launch, Mystic, Connecticut)
Naiad Inflatables (Manufacturer of rigid hulled inflatable craft, New Zealand)
Native Brightworks (Application & maintenance of traditional oil-based paints & varnishes, Seattle)
Nava Composites, Inc. (Maker of the Nava 38 luxury motoryacht, Vancouver, British Columbia)
Newman & Gray Boatyard (Wood or fiberglass boat repair, customization & restoration, new fiberglass boats, Great Cranberry Island, Maine)
Newport Electric Boat (Electric launches)
Newsons Traditional Boat Builders (Wood, steel & fibreglass boats, restorations, mast making, surveys, engine installations, Lowestoft, England)
New Wave Boat Company, Inc. (Maker of the ElDeBo electric deck boats and the Hydro Bike Explorer pedal catamaran)
New Wave Catamarans (Australian designer and builder of high speed aluminium power catamarans)
New Zealand Classic Yacht Services (Restorations and replicas, Auckland)
Nexus Marine Corporation (Custom wooden powerboats & yachts, Everett, Washington)
Nichols Brothers Boat Builders (Power passenger catamarans, workboats, tugboats, fishing boats, dinner boats, Freeland, Washington)
Nieuweschepen.NL (Directory of new Dutch boats, with photos and information)
Nimble Boats Inc. (Ted Brewer designed trawlers and sailboats)
Noel Heritage Canoe & Boat (Custom wood/epoxy canoes, power and sailboats, restorations, Georgia)
Nomad Boatbuilding (Custom skin on frame kayaks, clinker skiffs, canoes for paddle, oar or sail, canvas covered canoe restoration, repair of boats up to 50', Vancouver, British Columbia)
Noosa Cat (Power catamarans, Australia)
Nordic Tugs (Tugboat yachts)
Nord West Yachts AB (Fiberglass motor yachts, 33-47', Sweden)
NorSea Yachts (Nor'Sea and Montgomery Lyle Hess designed cruising sailboats)
Northern Marine, Inc. (Custom and production long range trawler yachts, Anacortes, Washington)
Northwest Jet Boats (Custom manufactured jet boats, Pasco, Washington)
Northwoods Canoe Company (Wooden canoe restoration and construction, Atkinson, Maine)
Novie Boatbuilders Ltd. (Builders of the "Novie Scooter," formerly known as the Colindale 42, Shelburne County, Nova Scotia)
Novus Composites, Inc. (Manufacturer of NC composite sea touring kayaks, Tacoma, Washington)
Nuwave Marine Products (Manufacturer of Aere inflatable sailing catamarans)
Oceanfast Yachts (Steel, aluminum and composite fiberglass luxury motor yachts, Australia)
Ocean Yachts Inc. (Luxury sportfishermen and cruisers)
Octavia Marine (Cruising sailboats built in Cape Dory 25/26 molds)
Odense Steel Shipyard (Lindø, Denmark)
Off Course (Fiberglass motorboats 25-70', Italy)
Old Wharf Dory Co. (Wood and wood composite fishing, work and pleasure boats, Simmons Sea Skiffs, Wellfleet, Massachusetts)
Old Wooden Boatworks (Lapstrake dinghies for sail and oar, working replicas of Venetian gondolas and custom wooden boats up to twenty feet, Bradenton, Florida)
ONJ Motor Launches & Workboats (Woudsend, Netherlands)
O. Noble Boat (Glued lapstrake sailboats & rowboats, Holder, Florida)
Open Water Cycling (Maker of the Cadence pedal boat)
Orca Yachts (Motorboats, 31' to 37')
The Original Wanamaker Pontoon & Paddle Co. (One & two person pontoon boats)
Orion Boats by Waterways Inc. (Speedboats)
Orion Driftboat & Watercraft Company (Wooden driftboats, rowboats, and river touring watercraft, Ashland, Oregon)
Orion Yachting (Wood and fiberglass boat design, construction, modification and technical service, Göcek-Fethiye, Turkey)
Osprey Boat Company (Fiberglass sport and commercial fishing boats to 30', Sedro Wolley, Washington)
Ovatek (Rigid self-righting liferafts)
Ovington Boats (29er, 49er, International 14, Mumm 30, Flying Fifteen, 18' Skiff, UK)
Oyster Marine Ltd. (Cruising sailboats, 42-82', UK)
Pab's Page (Repair and restoration of old wooden boats, St. Paul, Minnesota)
Pacemaker Yachts (Custom built sportfishing boats, Wakefield, Massachusetts)
Pacific Proa Company (Large cruising flying proas)
Pacific Seacraft and Ericson Yachts (Cruising sailboats and trawler yachts)
Padanaram Yacht Company (The W class 76' racing sloop)
Padebco Custom Boats (Down-East style motorboats, repairs and restoration)
Pamlico Marine & Sports (Full service boatyard, New Bern, North Carolina)
Paritet Boats (High speed aluminum power catamarans and hydrofoil glass-bottom boats, Moscow, Russia)
Parker Liftkeel Yachts Ltd. (Swingkeel sailboats, UK)
Parker Marine Enterprises, Inc. (Motorboats 18-25', Beaufort, North Carolina)
Paul Gartside Ltd. (Boatbuilder and designer, Sidney, British Columbia)
Paul Mann Custom Boats (Carolina style wooden sportfishing boats, Mann's Harbor, North Carolina)
PDQ Yachts (Performance cruising catamarans)
Pease Boat Works and Marine Railway (Wooden boat building, repair, and restoration, Mill Pond, Chatham, Massachusetts)
Pedigree Cats Inc. (Custom multihulls 46-136', Raymond, Washington)
Pemaquid Beach Boat Works (Custom pleasure and working motorboats)
Pender Harbour Electric Launch Company (Builder of a 16' electric launch, Madeira Park, British Columbia)
Performance Catamarans (NACRA class cats)
Performance Cruising, Inc. (Gemini Catamarans)
Persson Manufacturing (26' & 30' power catamarans)
Pert Lowell Co., Inc. (Custom wooden boats, Town class sailboats, restoration, Newbury, Massachusetts)
Peter Freebody & Co. (Classic dinghies, electric canoes, slipper launches, saloon launches & steam launches, 8-60', Hurley-on-Thames, England)
Peter Lindqvist Båtbyggeri (Traditional boats built by eye, Finland)
Plottier Steel Yachts Constructions (Cruising yachts 38-45', Tasmania)
Porta-Bote (Folding boats that fold to 4" flat)
Porter Wooden Boatbuilding (Traditional and classic boats of fiberglass and epoxy encapsulated wood, Nacogdoches, Texas)
Portland Yacht Services, Inc. (PYS, maintenance, refits, restorations, Portland, Maine)
The Port Townsend Shipwrights Co-Op (Commercial and yacht repair and restoration, builders of Calkins' Bartenders)
Pot Wight Marine Ltd. (Builder of the West Wight Potter E-Type, UK)
Prestige Wooden Yachts (Restoration work on all wooden and fiberglass boats, but specializes in the Chris-Craft and Century, Bay City, Michigan)
Primatist by Bruno Abbate (Italian speedboats)
ProMaritime (Agent for boatbuilders in Southeast Asia, project management)
ProPhish (Manufacturers of the WaterSkipper inflatable catamaran pedal boat)
Prout Catamarans USA (Cruising sailboats, motoryachts and workboats)
Provincial Boat and Marine (Fiberglass commercial fishing, commercial and pleasure boats, Kensington, Prince Edward Island)
PT Jakobsen Boat Building Indonesia (Classic Dutch designed motorboats and launches in fiberglass, Jakarta)
Qajaqs of Peter Strand (Handcrafted eastern Greenland style kayaks, Uncasville, Connecticut)
Q-West Boat Builders (Aluminum workboats, pleasure craft and catamaran passenger ferries up to 40m, Wanganui, New Zealand)
Rainbow Runner Sportfishing Boats (26' & 30' built on the Rybovich Rybo Runner molds)
Ray's River Dories, Inc. (Wooden drift boats, Portland, Oregon)
Redbeard Yacht Systems (Mobile yacht repair & renovation, Southern California)
RedFishBoats, Inc. (Fiberglass flats boats, Titusville/Mims, Florida)
Redfish Custom Kayak & Canoe Co. (Designer & builder of wood strip sea kayaks & canoes)
ReLine Yachts (Steel motoryachts, Holland)
Response Marine (Welded aluminum boat design & construction sourcing)
Reyse Marine Custom Boat & Yacht Builders (Custom aluminum boats, Surrey, British Columbia)
RGC Steel Boat Builders (Dudley Dix designed cruising sailboats, fishing boats and motor leisure vessels, North Wales)
Ribcraft USA (Rigid inflatable boats, Marblehead, Massachusetts)
Riddle Boatworks Inc. (Wood/epoxy boats to 56', repairs, Sheffield, Ohio)
Risør Trebåtbyggeri (Design, building, restoration and maintenance of all types of wooden boats, Risør, Norway)
RiverCity Woodworks (Wooden boat building & repair, West Linn, Oregon)
River Rat Boatworks (Custom trailerable houseboats and shanty boats built on production aluminum jon boat and pontoon boat hulls, Irvine, Kentucky)
Riviera Boats (Fiberglass motoryachts 30-58', Coomera, Australia)
RJ's Marine Repair Boat Yard & Dock Side Service (Harbor City, California)
Robb White and Sons, Inc. (Designers and builders of custom wooden boats, Thomaston, Georgia)
Robinhood Marine Center (Service and repair yard, builders of Carl Alberg Robinhood cruising yachts, Georgetown, Maine)
Rockland Harbor Boatyard Inc. (Classic boat restoration & traditional and cold molded boat construction, Rockland, Maine)
Rosättra Båtvarv AB (Maker of Linjett performance family cruising sailboats, Norrtälje, Sweden)
Rosborough Boats (Fiberglass motorboats, 22-35')
Rossiter Boats (Fiberglass classic rowboats and sliding seat shells)
Rotocast (Hydra kayaks)
Roving Commissions (Shipwrights & boatbuilders specialising in wooden boat construction, repair & restoration, Nr Beccles, Suffolk)
Royal Denship (A family of boatyards in Europe and the US producing luxury yachts in aluminum, steel and composites)
Royal Huisman Shipyard (Custom sailing and motor yachts 18-55 metres, repair and refit work, Vollenhove, Holland)
Rozema Boat Works (Aluminum and steel work boats, fishing boats and motor yachts, Mount Vernon, Washington)
Runabout Reflections (Antique boat restoration, Cotati, California)
Rustler Yachts (Full-keel 36' & 42' cruising sailboats, Penryn, Cornwall)
Sabre Yachts Corp. (Luxury sailboats and motoryachts)
Saga Yachts (Cruising sailboats designed by Robert H. Perry, 35' & 43')
Sag Harbor Marine Sales (Semi-custom 22' traditional downeast style center console motorboats)
SailTech Design (High-tech aluminum sail and motoryachts, workboats, Bradenton, Florida)
SailTech Yachts Inc. (Aluminum sailboats, Burnaby, British Columbia)
Sajwaj Fiberglass Specialties (C-Flex sheathing wooden boats, custom fiberglass construction, Gulfport, Mississippi)
Sam L. Morse Co. (Lyle Hess designed fiberglass cruising cutters)
Samson Enterprises Ltd. (Fiberglass fishing boats, 28-42', Arichat, Nova Scotia)
San Juan Composites (Makers of the SanJuan38 motoryacht, Anacortes, Washington)
Saroca (Manufactures a 16'6" sail, row, paddle boat)
Scarano Boat Building (Wood composite sailing yachts, power and sail excursion vessels, Albany, New York)
Scat® Hovercraft (Maker of an 8.5m deep-V aluminum fast patrol boat, Singapore)
Sceptre Yachts (Cruising sailboats, 43-51', Richmond, British Columbia)
SCG Contractors Ltd. (New builds, refits, spray painting, fibreglass work & maintenance, Whangarei, New Zealand)
Schooner Creek Boat Works (High tech composite new construction, full service of large or small, sail or power boats, Portland, Oregon)
Schweers Yard (Aluminum and steel luxury yachts to 60 metres, special ship building of all kinds up to 65 metres, repairs & refits, Bardenfleth, Weser, Germany)
Scott's Small Wooden Boat Shop (Small plywood boats, Centerbrook, Connecticut)
Scruffie Marine (Traditional style plywood sailboats & motorboats, Queensland)
Sea Coast Boat Builders (Eastern Boats, fiberglass fishing & commercial boats 18-35', Milton, New Hampshire)
SeaCycles (Pedal powered catamarans)
Seagull Boats (Outboard power catamarans, 14-20')
Seahopper Portable Folding Sailing Dinghies (UK)
Seahorse Marine (Steel and fiberglass motorsailers and trawler yachts, Zhuhai, China)
Sea Island Boatworks (Custom wooden boatbuilding in sail and power, Charleston, South Carolina)
Sea Pro Boats (Motorboats)
Sea Rival Boat Builders (GRP tenders)
Seascape Marine (Fiberglass motoryachts, Maple Ridge, British Columbia)
Seaside Small Craft (Lapstrake double-paddle canoes and skiffs, Willis Wharf, Virginia)
Seaview Boatyards (Power, sail & commercial boat repair, Seattle)
Seaward Kayaks (Sea kayaks)
Seaward Sailboats (19-25' trailer sailers, 32' cruising boat)
Second Chance Restorations (Motorboat restorations, Holland, Michigan)
Secret Mountain Wooden Boats (Canoes, kayaks & paddles)
Sessa Marine (Motorboats 14-36', Europe)
Seth Person Boat Builders (Stock and custom plywood rowing, paddling and power boats, kits and designs, Old Saybrook, Connecticut)
Shannon Boats (Timber launches & skiffs, traditional clinker & carvel construction, Mitchells Island, New South Wales)
Shannon Yachts (Cruising sailboats)
Shearwater Boats (Canoes, kayaks, small boats, Stamford, Connecticut)
Shearwater Yachts (Dudley Dix designed bluewater cruising yachts, Capetown)
Sheffield's Boatworks (Antique wood and classic boat repair, Sacramento, California)
Shell Boats (Plywood sailboats)
Ships and Boats on Order (SABOO, newsletter giving ship and boatyard orders worldwide)
Shoestring Shipyard ("Everyone needs a little dinghy..." wooden small boats)
Sierra Boat Company (Antique motorboat restoration, Lake Tahoe)
Siltala Yachts of Finland (Nauticat pilothouse sailing yachts and traditional motorsailers)
Silver Streak Welded Aluminum Boats (Sooke, Vancouver Island, BC)
Skagit Orca Boats (Sport fishing boats 22-27')
Skallerud Marine (Custom boat building and repair, servicing, Charleston, Oregon)
Skimmer Boats (Presto style modified sharpies)
Sky Lakes Canoe & Paddle Co. (Custom cedar strip and wood canvas canoes, Klamath Falls, Oregon)
S. N. Composites Inc. (Custom one-off multihull and monohull sailboats, Châteauguay, Québec)
Snug Harbor Yachts (New boat construction and restoration, featuring traditional wooden sailing and Downeast power designs, Duxbury, Massachusetts)
Solitaire Boats (Michael Lampman, boatwright, woodstrip kayaks, canoes, sculling shells, Tallahassee, Florida)
Souris River Canoe Company (Kevlar/epoxy canoes)
South Coast RIBs (UK)
South Shore Boatworks (Wooden boat building, repair, interiors, cabinets, joinery, Halifax, Massachusetts)
SpinCraft Electric Boats Ltd. (Electric and hybrid boats, Ottawa, Ontario)
Standfast Yachts (Designs and builds custom fiberglass sailing yachts, repairs, maintenance, refits, storage, Breskens, The Netherlands)
Stanek Marine (The Aquilon 800 cruising catamaran)
Starcraft Marine (Aluminum and fiberglass motorboats)
Stauter Boat Works (Stauter-Built wooden motorboats, Mobile, Alabama)
Steven's Boatworks (The Bluenose 24, other wood/epoxy power and sailboats, Chester, Nova Scotia)
Stillwater Boats (Persuaded plywood canoes and boats)
Still Water Design, Inc. (Ultralight water craft for low wake environments)
Strategic Marine (Aluminum work and crew boats, fast patrol boats and military support vessels, Henderson, Western Australia)
Strider Marine (Richard Woods designed Strider cruising multihulls)
Structures (Custom builder of racing sailboats and cruising boats, France)
Stuart Yacht (Custom fiberglass yachts, repair, renovation, Florida)
Submersible Systems Technology, Inc. (Designs and manufactures submarines, diving equipment, remotely operated vehicles, autonomous unmanned vehicles, hypobaric chambers and other specialized underwater equipment)
Summerfield Boat Works Inc. (Full service and do it yourself boatyard, hauls and services wooden boats, Ft. Lauderdale, Florida)
Superboat High Performance Powerboats (High performance powerboats for SBI and APBA offshore racing, pleasure and poker runs, Lindenhurst, New York)
Superior Yachts West (Makes the Outbound 44 cruising sloop)
Swallow Boatworks (Stitch 'n' glue small boats with a traditional style in any stage of completion, Cardigan, Wales)
Swan Boat Design (Wood rowboats, dories, sailboats, and more, Hubbard, Oregon)
Swan Yachts (Large cruising sailboats)
Sweden Yachts (Sailboats to 70')
Swifgig (Crabclaw rigged row, power, sail dinghy/lifeboats)
Swift Canoe & Kayak (Composite, Royalex and Royalite canoes, Dwight, Ontario)
Tanton Yachts (Design, engineering and construction)
TARGA (Botnia Marin 23-37' motorboats, Finland)
Tartan Yachts, Inc. (Cruising sailboats)
Ta Shing Yacht Building Ltd. (Taswell cruising sailboats, also built Pandas, BaBas some Masons and others, Taiwan)
Technicomposit (Repair and restoration of FRP yachts, Antibes, France)
Tecnomar (Fiberglass and steel Italian motor yachts)
TenderCraft Boat Shop, Inc. (Wooden runabouts, launches, skiffs, tenders and canoes, Toronto)
Thomas Fabrication & Boatworks (Wooden boat building, repair, restoration, Redding, California)
Thom Price - Traditional Boatbuilder (Gondola specialist, Venice, Italy)
Tiara Yachts (Motoryachts)
The Tides Boatworks (Custom fiberglass sportfishing boats, White Stone, Virginia)
Tinker Marine, North America (Inflatables)
TomCat Boats (Daysailing and sport cruising catamarans)
Tommy Solomon Custom Yacht Restoration (Painting, refinishing, and restoration of fiberglass yachts anyhwere in North America, based in Edgewater, Maryland)
Toyota Marine Sports (Ski boats)
Tracker Marine (Tracker, Suntracker, Nitro and Tahoe motorboats)
Trefjar Ltd. (Fiberglass fishing boats and cruisers, Iceland)
Tremolino Boat Company (Trimarans, Chaska, Minnesota)
Triad Boatworks (Yacht repair and maintenance, Buzzards Bay, Massachusetts)
Tuff Boat (Heavy duty welded aluminum boats from 16-40')
Tyrone Boats (Plywood and strip canoes, boats, sailing canoes, Ireland)
U-Fab Pontoon Boat Kits (Pontoon boats, houseboats and floating docks, Ottawa, Ontario)
Ultimate Sailboats International (High performance sailboats, 20' & 27')
Ultramarine Boatbuilders Pvt. Ltd. (Custom or semi-custom wood/epoxy yachts, Pondicherry, India)
Upper Deck Boatshop (Small boat kits, custom building services, Lexington, Virginia)
US Submarines (Submarines, manned submersibles, tourist submarines, underwater habitats)
Utt Brothers Boats (Makers of the Pond Skimmer cartopper)
Valiant Yachts (Fiberglass cruising yachts)
Van Dam Wood Craft (Runabouts, custom wood motor & sailboats up to 100', restorations, refits & hull completions, Boyne City, Michigan)
Vanguard Sailboats (Manufacturer of racing and recreational one-design sailboats)
Ventura Harbor Boatyard (Servicing commercial & pleasure vessels to 165 tons, Ventura, California)
Venturer Catamarans (Cruising power catamarans, Australia)
Vexcel Yachting (Wooden boat construction and repair, Verchères, Quebec)
Victoire Jachtbouw (Performance cruising yachts, Holland)
Victory Boat Company (Classic wooden motorboat construction and repair, Cato, New York)
VIP Boats (Fiberglass motorboats)
Virus Boats (Lightwieght rowing boats, Chester, UK)
Waddington's Vintage Marine, Inc. (Refinishers of antique and classic wood boats)
Wally Yachts (Super yachts and sailboats)
Wanda Concept (Traditonally built wooden sprit, gaff and lug rigged cruising boats)
Water Arts (Custom cedar strip canoes, British Columbia)
Waterline Yachts (Custom steel sailing and motor yachts, 33-67', Sidney, British Columbia)
Wauquiez (Cruising sailboats)
WaveWalk, Inc. (Maker of a paddled catamaran)
WD Schock Corp. (Fiberglass sailboats)
West-Coast Marine (Fiberglass motor cruisers, Kokkola, Finland)
Whitehall Reproductions Canada Ltd (Fibreglass rowing and sailing boats)
Whitewater Marine (Aluminum repairs, metal fabrication, Boise, Idaho)
Willar Marine, Inc. (Fiberglass and aluminum boats for the United States Navy, Coast Guard and commercial applications, Anaheim, California)
William Clements, Boatbuilder (Custom traditional canoes and canoe yawls, restoring wood-canvas canoes, North Billerica, Massachusetts)
William E. Munson Company, Inc. (Packman and Packcat high speed aluminum landing craft, 18-48', Chinook cruisers, Edmonds & Mt. Vernon, Washington)
Williams Marine (Mahogany speedboats. Chalgrove, Oxon, UK)
Willie Boats (Aluminum drift boats and motorboats)
WindRider Sailing Trimarans and Hydrofoils
Winke's Boat Storage & Landing (Repair, storage, Catawba Island, Port Clinton, Ohio)
Winninghoff Boats, Inc. (Welded aluminum boats for commercial and recreational applications)
Wood-Boat.com (Doug Shumpert's shipwright services, restoration & repairs to wooden yachts and boats, Ventura, California)
The Wooden Boatbuilders' Trade Association (UK boatbuilders)
The Wooden Boat Company (New construction, restoration, Camden, Maine)
The Wooden Boatshop (Specializes in restoring Couta boats, but designs, builds, restores and maintains wooden boats of all types, Sorrento, Victoria, Australia)
Wood & Water of Wickford, Rhode Island (Builds & repairs wooden boats and ships of all sizes)
Woodwind Boats (Builders of wooden clinker sailing dinghies and sailing canoes, wooden kit boats and Canadian canoes, Westcliff on Sea, Essex)
Woodwind Yachts (Wooden boat restoration, repairs and refinishing, Nestleton, Ontario)
Wootton Bridge Industries (Builders of traditional wooden boats, Northwood, Isle of Wight)
Working Sail Historic Boatbuilders (Traditional wooden pilot cutters from the South West of England)
Workskiff Inc. (Aluminum boats for severe service, 16-25')
The Worldwide Inflatable Boat Manufacturers and Suppliers Index
W. Spinney Boats Ltd. (New, custom made fibreglass fishing boats and small craft, minor and major refit jobs, Lower Argyle, Nova Scotia)
World Video Business is a business to business e-marketplace source of international trade leads, and tender opportunities from companies and government organizations around the globe.
Wyliecats (High performance catboats)
X Marks.Com - Marine links website www.xmarks.com
X-Yachts (Cruisers, cruiser/racers and offshore one design yachts, Denmark)
Yacht Works (Yacht restoration and rebuilding, Sister Bay, Wisconsin)
YachtWorld's Directory of Boat Builders and Manufacturers
Yapluka Yachts (Luxury aluminum motoryachts and sailing catamarans, La Rochelle, France)
Yashwanth Kangen - Boatbuilder & Marine Services Consultant (Wood, wood/epoxy and FRP small boats, yachts and workboats, Mangalore, India)
Yatlift Boatyard (Boatbuilding and repair, storage, Bodrum, Turkey)
Yayasan Pemgembangan Sumber Daya Laut's Ship Carpentry Training Project (Custom wooden boat building, Indonesia)
Young Brothers and Co. (Downeast lobsterboats)
Zeta Power Catamarans (Anacortes, Washington)
Zimmerman Marine (Wood and fiberglass sail and powerboats, repairs, Mathews, Virginia)
Fleet operators might reduce insurance costs if their ships have
autonomous capability, which system promises safer seas.