A shipping agency or shipping (port) agent is the designation for a person or agency responsible for handling shipments and cargo at ports and harbours worldwide on behalf of shipping companies. In some parts of the world, these agents are referred to as port agents or cargo brokers. There are several categories of shipping agents such as: port agents, liner agents and own agencies, each rendering specific services depending on the shipping company they represent.

Shipping agents will quickly and efficiently take care of all the regular routine tasks of a shipping company. They ensure that essential supplies, crew transfers, customs documentation and waste declarations are all arranged with the port authorities without delay. Quite often, they also provide the shipping company with updates and reports on activities at the destination port so that shipping companies have up-to-the minute information available to them at all times while goods are in transit.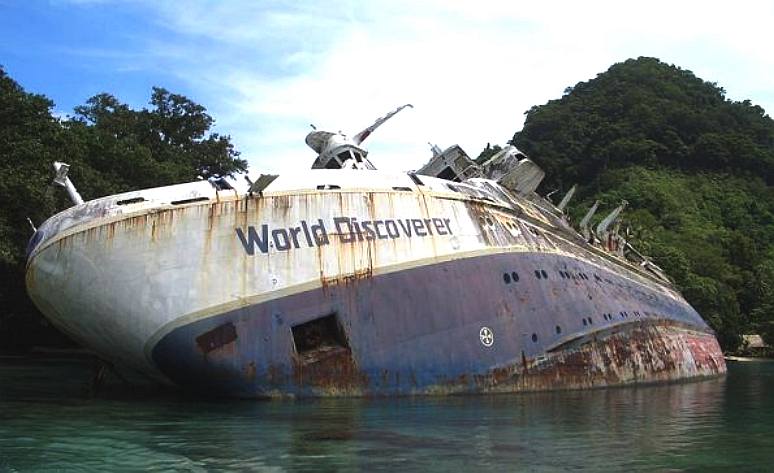 Tasks and responsibilities

Succinctly, the term shipping agent refers to the relationship between the principal (in this case the shipping company conveying the goods) and its representative, whereby the principal, expressly or impliedly, authorizes the agent to work under his control and on his behalf.

The responsibilities/competencies as well as the remuneration of the agent may be explicitly entered into a contract which has been concluded between himself and the ship owner. This practice is very common in the cargo trade.


The duties of a cargo broker are similar to those of a shipping agent, but may also vary. For example, a cargo broker will also book outward cargo and inform the shippers on which quay and when the goods are to be presented and when loading and unloading is due to start. He will draw up booking lists according to the incoming bookings and ensure that the manifest department collects the shipping documents (shipping permits, bills of lading) which are necessary to commence the loading and unloading operations. The collected documents are also compared with the booking lists.

* Responsibilities of shipping agents include:

* ensuring a berth for the incoming ship

* arranging for the pilot and the tugs if necessary

* drawing up the documents for the customs and harbour services

* assisting the master in making the necessary contacts with the local authorities and the harbour authorities

* arranging for the necessary ship provisions

* arranging for storage bunkers if these are needed

* arranging for the necessary repairs

* conveying instructions to and from the ship owner

* organizing the supply, transport and the handling of the goods

*organizing the necessary contacts with the stevedores
collecting freights, cargoes

* contacting shippers and the receivers of the goods


In the case of damage to cargo or the ship, the shipping agent also makes the necessary arrangements (at the request of the ship's master or owner) with the insurance company, and for nautical inspections and the services of experts or surveyors, etc.

The specific tasks of a cargo broker or port agent include:

*Providing the necessary information concerning the freight rates and the publication of the sailing lists

* Looking for cargo via notices and sailing lists

* Booking of cargo and the conclusion of the agreements

* Drawing up, initiating and delivering the required documents (booking lists, shipping permits, delivery orders)
related to the cargo

* Contacting the shippers/forwarders with regard to the deliveries for shipment

* Fulfilling the necessary formalities regarding the delivery and reception of the goods (customs etc.)

* Settling cargo claims with insurance companies


Fees

For his services/intervention, the shipping agent or port agent receives a fee called an agency fee.
GAC GROUP - GULF AGENCY COMPANY
The GAC Group is an example of a company that is committed to ensuring customer's need for quality shipping, logistics and marine services and solutions are understood and met. With over 9,000 professionals working around the clock, speaking more than 100 languages, at more than 300 offices in 40 countries, they have the capability to deliver on that ethic.

The first GAC operation was set up in Kuwait by Swedish entrepreneur Bengt Lindwall in 1956. Since then the Group has evolved into the recognised global provider of integrated shipping, logistics, marine and related services. GAC's globalisation strategy is to use steady and consistent geographical expansion, achieved through organic, opportunistic growth, joint ventures, partnerships and acquisitions. GAC is local in action and global in attitude.

The value of human dignity is one of the cornerstones of GAC's operating philosophy. They value long-term relationships with business partners, customers, suppliers and staff.

GAC personnel strive for excellence in everything they do, driven by a sense of urgency and a desire to meet customer requirements. That combination of the personal touch with fierce professional pride is their corporate signature.
GAC UK OVERVIEW

The United Kingdom is the world's sixth largest economy with strong economical, cultural, commercial, military, scientific and political influence.

In 2008, GAC acquired shipping, logistics and travel group OBC. Through the acquisition they gained an important foothold in the oil and gas sector.

On 1 January 2010, GAC announced restructuring of the former GAC-OBC and GAC Logistics companies to better meet clients' needs for more integrated service packages and the cost benefits that come with them. The new GAC organisation in the UK provides unique service options for clients, from the Shetland Isles to Bournemouth and all stops in between. The linkage also gives the company added strength and financial resources to develop local operations for international clients.

GAC in the UK now combines an extensive suite of shipping services at all UK ports with an equally broad portfolio of clearing, forwarding, air freight and ocean freight services provided by ten national logistics offices.

GAC Logistics (UK) Ltd provides professional, competitive international freight forwarding services. They also have specialised departments dedicated to moving critical and urgent shipments such as perishable goods, aircraft spares and outsize items - with meticulous attention to detail.

GAC Shipping (UK) Ltd provides an extensive range of shipping and agency services at ports throughout England, Wales and Scotland to meet the needs of the oil industry, container trade, dry and project cargo, dry bulk cargo and offshore trade sectors. Their experienced workforce maintains excellent relations with port and terminal companies, supported by the latest web-based technology and mobile communications.

Based in Grangemouth, Scotland, the UK Hub Agency Centre coordinates operations at ports and elsewhere in Europe. Brobulk Ltd, the GAC Group's vessel operating company, is located in Virginia Water, near London.
GAC HQ
Gulf Agency Company Ltd.
Corporate Headquarters
Jebel Ali Free Zone
PO Box 18006
Dubai
United Arab Emirates
Tel.: +971-4-881 1411
Fax.: +971-4-881 1511
E-mail: hq@gac.com
Web: www.
GAC LOGISTICS (UK) LTD
GAC SHIPPING (UK) LTD
Argonaut Park
Galleymead Road
Colnbrook
Slough
SL3 0EN
Tel: +44 1753 671671
Email: uk@gac.com
Web: www.gac.com/uk

Peter Cole
Managing Director
Email: peter.cole@gac.com
Mobile: +44 7799 710689

Neil Godfrey
Deputy Managing Director
Email: neil.godfrey@gac.com
Mobile: +44 7789 690353

Eddie Graham
Deputy Managing Director
Email: eddie.graham@gac.com

Mobile: +44 7799 710710


GAC TRAVEL LTD
GAC House
Sabatier Close
Thornaby
Stockton-on-Tees
TS17 6EW
Tel: +44 1642 637600
Email: travel.middlesbrough@gac.com
Web: www.gac.com/uk


Joanne Vicente
Director
Email: joanne.vicente@gac.com

(GMT) Greenwich Mean Time : Dublin, Edinburgh, Lisbon, London

MAIN SERVICE CONTACTS

Logistics
Will Smetham
Director, Logistics
Email: will.smetham@gac.com
Mobile: +44 7766 388633

Shipping
Anthony Mollet
Commercial Director, Shipping
Email: anthony.mollet@gac.com
Mobile: +44 7795 415341

Ship Spares Logistics
Simon Scarff
Manager
Email: simon.scarff@gac.com
Mobile + 44 7557 267745

Bunker Fuels
Andy Boichat
Bunker Broker
Email: andy.boichat@gac.com
Mobile: +44 7827 014279

Hub Agency
Grant Kerr
Senior Hub Coordinator
Email: grant.kerr@gac.com
Mobile: +44 7799 710702

Ship Lay-up Solutions
Ron Lewis
Hub Coordinator
Email: shiplayup@gac.com
Mobile: +971 50 5593 606

Weather Solutions
Lennart Cederberg
Global Product Manager
Email: smhi@gac.com
Mobile: +46 11 4958328
GAC INTERNATIONAL


Americas

Middle East

Europe

Indian Subcontinent

Africa, Russia and Central Asia

Asia Pacific
WORLD DISCOVERER - SHIPWRECK
Hidden in a remote bay of the Solomon Islands, the beached wreck of the German-built Liberian Cruise ship 'World Discoverer' slowly rusts. There is nothing about the ship more fascinating than the story of its demise. Built in 1974, it served multiple owners faithfully for over 25 years. In April of 2000, the ship struck an uncharted reef formation just off the Solomon Islands in the Pacific Ocean. The captain radioed for assistance, and before long all passengers were shuttled off the World Discoverer by local ferries. Captain Oliver Kruess managed to nurse the ship into nearby Roderick Bay where she began to list until settling into her final resting place, where she still sits today.
Any attempts at repair or salvage were abandoned after the locals had pilfered anything of value from the vessel; the cost of making her seaworthy again would have been prohibitive. So she was left to sit and rust away, now a popular tourist and photography destination in the area. Will she meet the same fate as the S.S. America? Based on the time-lapse photos we now have, it would appear so – although at a much slower pace of decay than the America.

SeaDebt International S A is a Marine and Transport Debt Management Company specialising in the collection of debt incurred in the Shipping and Transport markets. The team at SeaDebt have over 25 years experience in the successful collection of outstanding debts.

A "Man in every Port" – they have a Global network of "Correspondents" who have local specialist knowledge and can effectively assist in the collection process.
Seadebt International offer the following services:

* International Debt Collection
* Ship Tracking and arrest
* Company Investigation – Credit Reporting
* Debt Recovery Consultancy – Terms available upon request
* Subrogated claims recovery for Underwriters
* Letter only service – Terms available upon request
* Act as your outsource partner in the Credit Management cycle
* Contract review – Fixed fee USD 250.00
* Writing, copy-editing, proofreading and typesetting services to the Marine Industry

+ 44(0) 131 5100229
collections@seadebt.com
Fleet operators might reduce insurance costs if their ships have
autonomous capability, which system promises safer seas.