Madison Ave. Warms to Climate Change
Madison Avenue is a north-south avenue in the borough of Manhattan in New York City that carries northbound one-way traffic. It runs from Madison Square (at 23rd Street) to the Madison Avenue Bridge at 138th Street. In doing so, it passes through Midtown, the Upper East Side (including Carnegie Hill), Spanish Harlem, and Harlem. It is named for and arises from Madison Square, which is itself named for James Madison, the fourth President of the United States.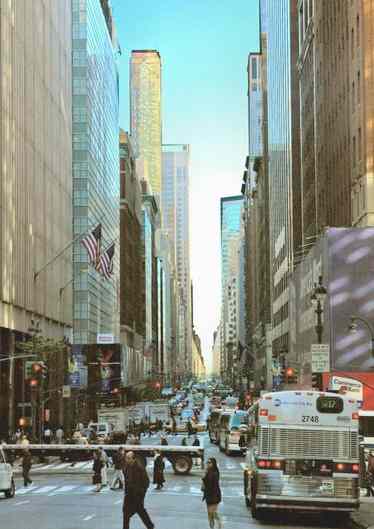 Madison Avenue
Madison Square Garden takes its name from the former location on the north east corner of Madison Square at 26th Street and Madison Avenue. (The New York Life Insurance Building now occupies that entire city block.) It was designed by Stanford White and had a bronze statue of the Roman goddess Diana on the tower of the sports arena. When it moved to a new building at 50th Street and Eighth Avenue in 1925 it kept its old name. (Madison Square Garden is now located at Eighth Avenue between 31st Street and 33rd Street).
Between 57th Street and 85th Street, Madison Avenue is identified as "the fashionable road". In this area is where most of the very well known fashion designers and upper class hair salons are located.
Some of the world's most upscale boutiques are located on Madison Avenue including Gucci, Hermès, Prada, Chanel, Chloé, Emporio Armani, Tom Ford, Yves Saint Laurent, Dolce & Gabbana, Vera Wang, Betsey Johnson, Juicy Couture, Miu Miu, Jimmy Choo, Christian Dior, Bvlgari, Roberto Cavalli, Valentino, Donna Karan, Luca Luca, Giorgio Armani, Ralph Lauren, Etro, Givenchy, and many more.

Barneys New York also has their anchor store on Madison Avenue and 60th Street.
Madison Avenue was not part of the original New York City street grid established in the Commissioners' Plan of 1811, and was carved between Park Avenue (formerly Fourth) and Fifth Avenue in 1836, due to the effort of lawyer and real estate developer Samuel B. Ruggles, a graduate of Yale University who had previously purchased and developed New York's Gramercy Park in 1831, who was in part responsible for the development of Union Square, and who also named Lexington Avenue.
Advertising industry
The term "Madison Avenue" is often used metonymously for advertising, and Madison Avenue became identified with the advertising industry after the explosive growth in this area in the 1920s.
According to "The Emergence of Advertising in America," an online exhibit at the John W. Hartman Center for Sales, Advertising & Marketing History at Duke University, by the year 1861 there were twenty advertising agencies in New York City, and in 1911, the New York City Association of Advertising Agencies was founded, predating the establishment of the American Association of Advertising Agencies by several years.
Transportation
Madison Avenue is served by the M1, M2, M3, and M4 NYCT Buses, and the BM1, BM2, BM3, BM4, and BM5 express buses.
External links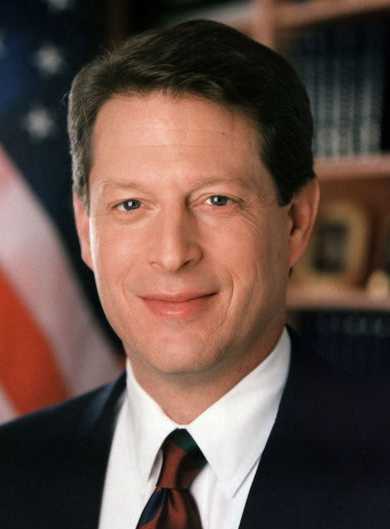 Al Gore has helped create a market for advertising
harmony with renewable energy projects

Crispin Porter & Bogusky
Bartle Bogle Hegarty
The Martin Agency
Y&R

August 31, 2007
SAILING EVENTS - MEDIA EXPOSURE TABLE
Once advertising your product with an association to an alternative energy project may have been unthinkable for upsetting the airlines and auto makers. Not any more according to Advertising Age:
See the table of media returns below for adventure sailing projects. They are all clean. The last entry is an alternative energy sailing project - a non-polluting electric boat. Sponsors, what are you waiting for?
RACE

DETAIL and SOURCE

ROI (media exposure only)

Non-stop solo round the world record 2005

Ellen MacArthur's record-breaking
circumnavigation

(Sports Business)

72 days

£5 million in ONE DAY

EF

Whitbread Round the World Race 1997-1998

2 boat team

(EVE/ VOR)

9 months

£4 million written press

£22.6 million TV exposure
£20.4 million news coverage

SEB

Volvo Ocean Race 2001-2002

(SEB/ Sports Marketing Survey)

9 months

£84 million 200% ROI

Assa Abloy

Volvo Ocean Race 2001-2002

(Assa Abloy/ Sports Marketing Survey)

9 months

£32.7 million

Pindar

Around Alone 2002-2003

Emma Richards came 4thin solo round-the-world race

(SBS)

8 months

£12.1 million (UK only)

Route du Rhum 1998
Ostar 2000

Vendee Globe 2000-2001

(Offshore Challenges/ Sport Business)

2 ½years

£17.8 million written press
£5.5 million radio
£20 million TV news

Transatlantic Record
& Jules Verne Trophy

Skippered by Tracy Edwards, attempt on non-stop round-the-world record,
ended in dismasting
(Tracy Edwards Associates)

1 year

£8 million (UK only)
ROI 200% (UK only)
£36 million worldwide

Ecover

Vendee Globe 2004

Solo non-stop round the world race
(TNS Sport)

3 months

£2.8 million over the event.

Groupama

Transat Jacques Vabre 2003

Double-handed transatlantic race won by Franck Cammas
(TNS Sport)

1stOct–15thDec
2002

€1.314 million TV coverage

PRB

Vendee Globe 2004 -2005

Solo non-stop round the world race (TNS Sport)

3 months

€18.6 million TV coverage

Vendee Globe 2008

Solo non-stop round the world race

3 months

TBA

Circumnavigation First

6 months + world tour 1 year

EST £35 million News

£45 million TV exposure

£30 million Press
ONLINE AD SPENDING HITS NEW HIGH
Healthier alternative tastes for adventure capitalists
Solar Red | Solar Crush | Solar Cola | Solar Spice | Solar +