Blueplanet Universal Holdings Ltd., held the IP rights in connection with stories that Blueplanet Universal Productions, but was dissolved some years ago.
To talk about your script, distribution rights, or product placement opportunities, please contact Cleaner Ocean Foundation Ltd.
PLEASE NOTE: that we do not accept unsolicited scripts, etc. At this time we are only interested in looking at scripts for the projects under development as listed below.
PROJECTS THAT WERE UNDER DEVELOPMENT: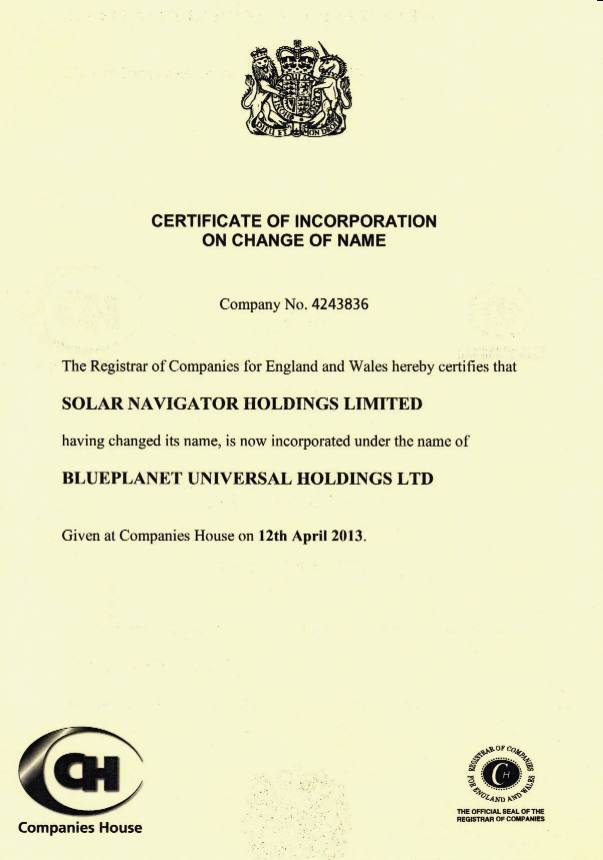 Certificate of Incorporation given at
Companies House on the 12th of April 2013.
SCRIPTWRITING