Verizon's Open Network Seen as Boon for Mobile Advertising, but some observers say it will only compound confusion. November 27, 2007.
SAN FRANCISCO - Verizon called its decision to open its network to all comers a "transformation point in the 20-year history of mass-market wireless devices." Even if it doesn't live up to that billing, marketers and media companies expect it will be a big boon to those who want to see your cellphone become an ad-carrying device.


'Really smart move'

"It's great for advertisers," said Eric Bader, managing director, Band in Hand, a mobile-marketing consultancy whose clients include Procter & Gamble. "Ad buys on Verizon have just exploded to a much bigger universe. It's a really smart move."

Others, like Tony Nethercutt, VP-worldwide sales, AdMob, said an open mobile ecosystem will make it easier for marketers to participate in the new digital platform. It will be "easier for mobile-content and -applications folks, and easier for advertisers to participate," he said.

Verizon, the nation's No. 2 carrier with 63.7 million subscribers, Tuesday announced it will allow any device or any application on its phones. There are caveats, though. All new devices will have to meet a minimal set of technical standards to be determined by Verizon, and device providers will be responsible for testing fees. Also, it's unclear whether other carriers will be opening their doors to any and all comers.

In a statement issued by Verizon Wireless, President-CEO Lowell McAdam called the move "a transformation point in the 20-year history of mass-market wireless devices -- one which we believe will set the table for the next level of innovation and growth."


Huge growth expected

Marketers spent an estimated $3 billion on mobile marketing this year with projections of growth to $19 billion in 2011, according to ABI research.

Not everyone is in agreement on how much the Verizon decision will propel mobile marketing, however. Roger Entner, senior VP-communications sector at IAG Research, said one of the things stifling advertising on mobile phones is actually the multitude of phones and applications on the market, requiring numerous permeations of every campaign for different devices on different carriers. Verizon's decision may compound the problem. "Be careful what you wish for, you might get it," he cautioned.
Alice Z. Cuneo http://adage.com/digital/article
Verizon Scores Coveted 'Gossip Girl' Integration Deal - October 18, 2007
Four Carriers Battled to Win Role in Show's Cellphone-Heavy Plot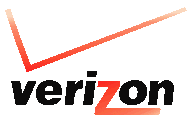 NEW YORK (AdAge.com) -- Toothy trust-fund babies claw their way to the top of the social set in CW's "Gossip Girl." But in real life, it's marketers that fought to get their mobile devices into the hands of the teen cast.
Verizon Wireless won a four-way scrum among the nation's biggest telecommunications marketers - Sprint, T-Mobile and AT&T - to nab its multimillion-dollar role in "Gossip Girl."


Reluctant to talk

Since admitting to one's desire to be in with the in-crowd is unseemly, those who didn't get invited to the party were understandably reluctant to talk about it. AT&T's wireless unit looks at a "variety of opportunities," said a spokesman, while T-Mobile said it "had no information" about looking at "Gossip Girl." Sprint executives were unavailable to comment. The winner, naturally, was gracious in victory. "I can understand there being an appetite for a partnership with 'Gossip Girl,'" said Lou Rossi, Verizon Wireless' director-media and sponsorships.

So will viewers. The wealthy Manhattan teens at the center of "Gossip Girl" routinely use Verizon Wireless phones to talk to friends, send text messages, and even locate a seedy gambling den. Each character has his or her own phone, with Serena van der Woodsen -- the show's queen bee -- using a blue LG Chocolate 2.0; rival Blair Waldorf makes do with an orange EnV. Serena's not-so-well-to-do suitor, Dan Humphrey, sports a Motorola Krzr.

Where placing a can of soda on a table or a cellphone in a character's hand might have sufficed for a brand-integration deal in the past, advertisers, networks and studios are now constructing more complex, intricate deals in which appearances of products on-screen are simply one element of a much larger effort. One reason "Gossip Girl" placement was so desirable was the depth of marketing tie-ins the show afforded. Verizon Wireless phones offer exclusive "Gossip Girl" content and the company sponsors a website related to the show where surfers can download ring tones of songs that appear on the show.


Boon for show, too

But it's not just Verizon Wireless that gets a marketing opportunity out of the deal. "Gossip Girl" is hoping its tie-in with the cellphone company will bring in viewers to its show. Verizon Wireless efforts on behalf of the show include national print ads and even guerrilla-marketing "street teams." The level of marketing support provided to the show was a critical factor in deciding whose products to use, said Alison Tarrant, CW's senior VP-integrated sales and marketing.

With technology allowing more and more consumers to watch TV shows on the web or mobile devices, finding new ways to get the word out about new programs is important. "The integrated partnerships overall are vital to our business at this point, for all the obvious reasons," said Sonia Borris, VP-marketing and promotions, Warner Bros. Worldwide Television Marketing. "There's a desire to provide the extensions that will help market the show, and ultimately those are distribution outlets that both networks and studios can't necessarily afford. We need to utilize our partners' media assets in order to generate buzz and additional marketing support."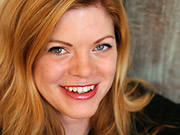 'Gossip Girl' executive producer and co-creator Stephanie Savage:
'We would rather not have our shows be full of fake things.'


Rather than filling a set with name-brand goods, "why not use that opportunity as a way to connect to the appropriate brand that's going to give you marketing support and is going to reflect on the show?" asked John Zamoiski, co-CEO of NMA Entertainment & Marketing, a Los Angeles firm that creates such alliances. More networks and studios are "looking for long-term impact, instead of what might be a short-term paycheck."

The show's backers had a telecom marketer in mind early in the program's development. An initial script even had T-Mobile's "Sidekick" in its pages, said Stephanie Savage, the show's executive producer and co-creator. Showing mobile devices is "very easy to do, because it's all stuff we wanted [characters] to do anyway," she said. "We would rather not have our shows be full of fake things."

Nor would telecom marketers -- so long as the show lures the right consumers. The wireless market is a mature one, and wireless companies are focused more on retaining their customers and getting them to buy additional services, said Linda Barrabee, an analyst at Boston technology consultant Yankee Group. Teens adopt the services quickly and help influence parents' buying decisions, she said. As a result, the carriers "like to establish these exclusive relationships around content that they perceive to be hot and appeals to a segment that is important to them."

http://adage.com/madisonandvine/article.php?article_id=121256

Verizon Communications, Inc. (NYSE: VZ) is an American broadband and telecommunications company and a component of the Dow 30. It was formed in 2000 when Bell Atlantic, one of the Regional Bell Operating Companies, merged with GTE, formerly the largest independent local exchange telephone company in the United States. Prior to its transformation into Verizon, Bell Atlantic had merged with another Regional Bell Operating Company, NYNEX, in 1997. The name is a portmanteau of veritas and horizon.


History

Verizon was founded in 1983 as Bell Atlantic Corporation. It inherited seven Bell Operating Companies from American Telephone & Telegraph following its breakup. Bell Atlantic's original roster of operating companies included:

The Bell Telephone Company of Pennsylvania
New Jersey Bell Telephone Company Telephone Company
The Diamond State Telephone Company
The Chesapeake and Potomac Telephone Company
The Chesapeake and Potomac Telephone Company of Maryland
The Chesapeake and Potomac Telephone Company of Virginia
The Chesapeake and Potomac Telephone Company of West Virginia
Bell Atlantic originally operated in the U.S. states of New Jersey, Pennsylvania, Delaware, Maryland, West Virginia, and Virginia, as well as Washington, D.C.

In 1994, Bell Atlantic became the first RBOC to entirely drop the original names of its original operating companies. Ameritech and NYNEX (and SBC Communications in 2002) simply added d/b/a names to its operating companies; U S West and BellSouth had merged their operating companies. Operating company titles were simplified to:


Bell Atlantic logo, 1984–1997.
Bell Atlantic logo, 1997–2000.Bell Atlantic—Delaware, Inc.
Bell Atlantic—Maryland, Inc.
Bell Atlantic—New Jersey, Inc.
Bell Atlantic—Pennsylvania, Inc.
Bell Atlantic—Virginia, Inc.
Bell Atlantic—Washington, D.C., Inc.
Bell Atlantic—West Virginia, Inc.
In 1996, CEO and Chairman Raymond W. Smith orchestrated Bell Atlantic's merger with NYNEX. When it merged, it moved its corporate headquarters from Philadelphia to New York City. NYNEX was consolidated into this name by 1997.

Prior to its merger with GTE, Bell Atlantic traded on the New York Stock Exchange (NYSE) under the "BEL" symbol.


GTE Merger

Bell Atlantic acquired GTE on June 30, 2000 and changed its name to Verizon Communications, Inc. It was among the largest mergers in United States business history. It was the result of a definitive merger agreement, dated July 27, 1998, between Bell Atlantic, based in New York City since the merger with NYNEX in 1996, and GTE, which was in the process of moving its headquarters from Stamford, Connecticut, to Irving, Texas.

The Bell Atlantic–GTE merger, priced at more than $52 billion at the time of the announcement, closed nearly two years later, following analysis and approvals by Bell Atlantic and GTE shareowners, 27 state regulatory commissions and the Federal Communications Commission (FCC), and clearance from the United States Department of Justice (DoJ) and various international agencies.

The merger of Bell Atlantic and GTE, to form Verizon Communications, became effective on June 30, 2000, with an exchange ratio of 1.22 shares of Verizon Communications Common Stock for each share of GTE Common Stock owned. Fractional shares resulting from the exchange of GTE stock into Verizon Communications shares were sold at a price of $55.00 per share. Verizon began trading on the NYSE under its new "VZ" symbol on Monday, July 3, 2000.

Meanwhile, on September 21, 1999, Bell Atlantic and UK-based Vodafone AirTouch Plc (now Vodafone Group Plc) announced that they had agreed to create a new wireless business with a national footprint, a single brand and a common digital technology – composed of Bell Atlantic's and Vodafone's U.S. wireless assets (Bell Atlantic Mobile (which was previously called Bell Atlantic-NYNEX Mobile by 1997), AirTouch Cellular, PrimeCo Personal Communications, and AirTouch Paging). This wireless joint venture received regulatory approval in six months, and began operations as Verizon Wireless on April 4, 2000, kicking off the new "Verizon" brand name. GTE's wireless operations became part of Verizon Wireless – creating what was initially the nation's largest wireless company before Cingular Wireless acquired AT&T Wireless in 2004 – when the Bell Atlantic–GTE merger closed nearly three months later. Verizon then became the majority owner (55%) of Verizon Wireless.

Genuity was formerly the Internet division of GTE Corp and spun off in 2000. Level 3 Communications acquired the bankrupt ISP in 2002 for only $137 million; a bargain-basement price considering the $616 million that a pre-Bell Atlantic-merger GTE paid for Genuity (then BBN Planet) in 1997.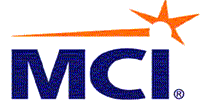 Merger effects

Note this section refers to land lines only, as Verizon Wireless operates nationwide.

Verizon shares were made a component of the Dow Jones Industrial Average on April 8, 2004. Verizon currently has 140.3 million land lines in service. With the MCI merger, it has more than 250,000 employees. Verizon serves customers throughout much of the United States. The primary states that it provides service to include:

Southwestern Connecticut
Delaware
Maine*
Maryland
Massachusetts*
New Hampshire*
New Jersey
New York
Pennsylvania**
Rhode Island*
Vermont*
Virginia**
West Virginia
Washington, D.C.
These states are served by the following renamed Bell Operating Companies:

Verizon Delaware, Inc. – Also serves a portion of southeastern Pennsylvania
Verizon Maryland, Inc.
Verizon New England Telephone & Telegraph, Inc. – noted with a (*)
Verizon New Jersey, Inc.
Verizon New York Telephone, Inc. – Also serves Southwestern Connecticut
Verizon Pennsylvania, Inc.
Verizon Virginia, Inc.
Verizon Washington, D.C., Inc.
Verizon West Virginia, Inc.
(**) Also served by GTE operating companies (refer below)


It also provides service to secondary markets (mostly from its acquisition of GTE) in:

Arizona*****
California****, *****
Florida
Idaho****
Illinois**
Indiana***
Michigan***
Nevada*****
North Carolina*
Ohio**
Oregon****
Puerto Rico
South Carolina*
Texas
Washington****
Wisconsin**


These states are served by these operating companies:

GTE Southwest, Inc. dba Verizon Southwest,Inc., which serves only Texas.
GTE Florida, Inc. dba Verizon Florida, Inc.
Verizon South, Inc. (marked with a *)
Verizon North, Inc. (marked with a **)
Contel of the South, Inc. dba Verizon Mid-States, Inc. (marked with a ***) Also served by Verizon North.
Verizon Northwest, Inc.(marked with a ****) Operations in California do business as "Verizon West Coast, Inc."
Verizon California, Inc. (marked with a *****)
Due to the rigorous climate and high costs, GTE Alaska was sold to Alaska Power and Telephone Company rather than be merged with Verizon.

Verizon also owns stakes in some international communications companies, most notably 23.14% of Vodafone Italy. On April 3, 2006 Verizon agreed to sell its stakes in Verizon Dominicana (operating in the Dominican Republic), CANTV of Venezuela, and Puerto Rico Telephone Company, Inc. (PRT) in Puerto Rico to Telmex and América Móvil for $3.7 billion. Verizon's other international investment is 50% ownership of Gibraltar NYNEX Communications.

In 2002, Verizon sold GTE's former telephone operations in 3 states: Missouri and Alabama operations were sold to CenturyTel, and Kentucky operations were sold to Alltel, which later spun off its landline operations as Windstream. In 2005, Verizon sold off GTE's former telephone operations in Hawaii to The Carlyle Group, This operation is now known as Hawaiian Telcom. As of January 16, 2007, Verizon's operations in Maine, New Hampshire, and Vermont are going to be split off into a new Bell Operating Company, spun off, and merged with FairPoint Communications.

In 2006 Verizon moved its headquarters from New York City to Basking Ridge, New Jersey.


MCI acquisition

MCI logo, 2003-2006On February 14, 2005, Verizon agreed to acquire MCI, formerly WorldCom, after SBC Communications agreed to acquire AT&T just a few weeks earlier.

Media coverage has focused on several ways in which that acquisition, once completed, would benefit Verizon, including economies of scale derived from a potential productivity boost to be achieved via the elimination of thousands of jobs at the combined company, and access to the large base of business customers currently served by MCI. The real benefit to Verizon was the acquisition of long-haul lines. The bulk of Verizon's business is concentrated in the eastern United States. This not only renders the company, effectively, a regional phone company, but also forces it to pay usage fees to long-haul carriers, such as former MCI, to complete calls for its customers whenever those calls go outside the Verizon "footprint". That need is obviated by the MCI acquisition and was key in the long term market position strategy. By January 6, 2006, MCI was incorporated into Verizon with the name Verizon Business. With this merger, Verizon also acquired the naming rights to the Washington, D.C. home of the Washington Wizards and the Washington Capitals, the Verizon Center (formerly known as the MCI Center). Just prior to the acquisition, MCI had purchased an internet services company, Totality.

Verizon, with MCI, was the largest telecommunications company in the United States based on sales of $75.11 billion, profits of $7.4 billion and assets of $168.13 billion. After completion of the BellSouth/AT&T merger, AT&T became the largest telecommunications company in the world in terms of assets and profits.

| Rank | Company | Sales | Profits | Assets | Market Value |
| --- | --- | --- | --- | --- | --- |
| 25 | Verizon Communications | 75.11 | 7.40 | 168.13 | 93.18 |
| 49 | AT&T | 43.86 | 4.79 | 145.63 | 107.04 |
| 131 | BellSouth | 20.55 | 3.29 | 56.55 | 57.82 |
| | Merged | 64.41 | 8.08 | 202.18 | 164.86 |

Controversies

Verizon has been involved in various public controversies.

On December 22, 2004, mail servers at Verizon.net were configured not to accept connections from Europe, by default, in an attempt to reduce spam email. Individual domains would only be unblocked upon request.

On May 11, 2006, controversy arose when USA Today revealed that Verizon, along with AT&T and BellSouth, had turned over the call records of millions of U.S. citizens to the National Security Agency. Verizon flatly denied turning over records to the government, but did not comment on whether MCI, which it had acquired in January, had done so. On October 12, 2007 the company admitted in a letter to the United States House Committee on Energy and Commerce that it had turned over customer information to the FBI and other federal agencies of the U.S. government approximately 94,000 times from January 2005 to September 2007, providing such information 720 times without being presented with a court order or warrant.

In September of 2007, Verizon Wireless initially refused to make their mobile phone network available to NARAL Pro-Choice America for a program which allows people to sign up for pro-choice text messages, on the grounds that they had the right to block "controversial or unsavory" messages. They subsequently reversed the decision, saying "It was an incorrect interpretation of a dusty internal policy, that ... was designed to ward against communications such as anonymous hate messaging and adult materials sent to children." and that Verizon has "great respect for this free flow of ideas."


Verizon services

Voice

Verizon provides several different types of land line services - standard POTS (Plain Old Telephone Service) service as well as VoIP (Voice Over Internet Protocol) and optical fiber line services. In addition, Verizon offers long distance services. Verizon also offers a product that is a joint venture with Microsoft called "Verizon Web Calling", a type of VoIP service used within Windows Live Messenger.
Verizon VoiceWing

Verizon VoiceWing is a Voice over IP (VoIP) service offered by Verizon that offers phone service over a broadband Internet connection. A DSL, cable, or Verizon FiOS Internet connection, a regular telephone, a router, and a telephone adaptor are required for service.


Video

Verizon launched its FiOS Video service in Keller, Texas on September 22, 2005. FiOS TV uses an optical fiber network to deliver more than 330 total channels, more than 180 digital video and music channels more than 20 high-definition channels, and 1,800 video-on-demand titles.Verizon also provides DIRECTV service as well.


Data

Verizon provides DSL (Digital Subscriber Line) Internet service in many areas where it offers phone service. See Verizon Online DSL.

Verizon recently began offering FTTP (Fiber to the Premises, or Fiber to the Home) to some subscribers. Verizon calls this "FiOS Internet".

According to the non-profit spam monitoring organization Spamhaus, Verizon has the largest number of known spammers of all networks worldwide (as of August 2, 2007).


Directory operations

The Yellow Pages business of Verizon known as SuperPages, and is a Texas-based sales, publishing and related services with 1,200 directory titles and a circulation of about 121 million copies in 41 states. The web site receives approximately 17 million visitors a month. It had an operating revenue of $3.6 billion in 2004 and employs 7,300 nationwide. In a move to leverage against higher traffic sites, Superpages linked up with Google to provide search advertising services to its millions of listed businesses. SuperPages will offer its advertisers the ability to bid for Google search terms.

With an estimated $17 billion in assets, Verizon has spun-off the business unit to finance its expansion in wireless and high-speed Internet services. Verizon would not be the first Baby Bell to rid itself of its directory publishing operations; Qwest sold off its QwestDex directory services to become Dex Media, and Illinois Bell, now known as AT&T, sold its directory operations to R. H. Donnelley in 1990 ("AT&T Yellow Pages published by R. H. Donnelley").


Corporate governance

Current members of the board of directors of Verizon Communications are, James Barker, James Foucault, Richard Carrión, Robert Lane, Sandra Moose, Joseph Neubauer, Thomas O'Brien, Hugh Price, Ivan Seidenberg, Walter Shipley, John R. Stafford, and Robert Storey.


Verizon's competitors

Cellular service

Alltel
AT&T
MetroPCS
Sprint Nextel
T-Mobile


Broadband

AT&T
Cablevision
Comcast
Embarq
Qwest
RCN
Time Warner Cable
Insight Communications


Television

Comcast
DirecTV
Time Warner Cable
Dish Network
Charter Communications
Cox Communications
Cablevision
RCN
Insight Communications


Literary References

On the first page of Stephen King's novel Cell, about a wildfire of murderous insanity spread by cellphones, King quotes the famous line from the Verizon Wireless TV ad campaign: "Can you hear me now?"
LINKS and REFERENCE
---
Why not have a look at some of the mobiles that can deliver it all. You can get market-leading Nokias and Sony Ericssons, powerful Motorolas, sexy LGs and more. If you don't find what you're looking for - shop around on our free A to Z.
FIND YOUR PERFECT PHONE A - Z
No matter what style, design or features you need on your phone, it pays to shop for a good deal ...................
Finding the right mobile phone and airtime package from numerous high street and online dealers can prove to be an overwhelming challenge. However, there's more to a search than just finding a good looking phone. You need to ensure you get a reliable service and sensibly priced airtime. We therefore recommend you see our extensive Phone Guide as a quick mission briefing before buying.
Mobile refreshment for better communications ......

330ml Earth Can - the World in Your Hand