Invented by the Greeks in the 1st century BC the water wheel was probably introduced by the Romans. Beautiful distinctive buildings, perfectly adapted to role and place, mills, with their associated wheels, leats, sluices and ponds, were once two a penny. Now so many of those that remain are dilapidated, presumably owing to the high cost of renovation.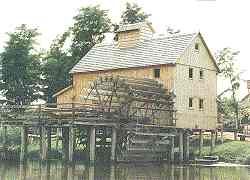 By the time of the Domesday Book over 5,000 mills were recorded. Mills had a number of uses such as for grinding corn, cloth fulling, flax for sailmaking, for powering forge hammers and saws, making paper, snuff, gunpowder, needles, silk and flour. Depending on the size of the watercourse, the velocity of the water and the work to be accomplished, different types of wheel were used, such as overshot, undershot, breastshot, and Poncelet. Turbines were introduced in the mid 19th century.
The first mills had stone foundations but were of wattle and daub, timber and thatch, which was gradually replaced with stone or brick. Many mills were burnt down, the friction caused by wooden machinery igniting explosive flour dust.
The Industrial Revolution saw the exploitation of water to power huge mills pioneered by Richard Arkwright along the Derwent at Cromford and at Belper in Derbyshire, soon to be eclipsed by coal fired steam engines.
According to the Society for the Protection of Ancient Buildings (SPAB), there were less than 60 mills in the UK which were working commercially in 1997. At the start of the century there had been 15,000.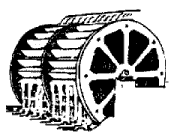 SUSSEX MILLS | WATER MILLS | MILLS OPEN | EVENTS | LINKS | CONTACT GROUP | SITE MAP
South-East Region | East Sussex | Notable House Sites | MultiMap | The National Trust
LINKS:
Herstmonceux Electricity Generating Works Circa. 1900 - 1936 Links:
Introduction | Instructions | ISBN | Batteries | Boiler Room | Floor Plan |
Industrial Revolution | Lime Park | Machinery | Map | Power House
Public Supply | Roof Construction | Rural Supply | Sussex Express 1913 | Conclusion
Archaeology South East | East Sussex CC | English Heritage | SIAS
---
A taste for the adventurous capitalist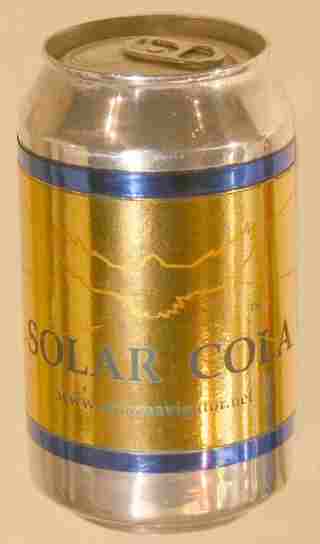 Solar Cola - the healthier cola alternative
This material and any views expressed herein are provided for information purposes only and should not be construed in any way as a prospectus or offer. Please contact the company concerned for information of any business opportunity or specific program. Before investing in any business, you must obtain, read and examine thoroughly its disclosure document or offering memorandum.