Helium is a colorless, odorless, tasteless chemical element. It is the most unreactive of the noble gases and therefore the least chemically-active chemical element on the periodic table. Its boiling and melting points are the lowest among the elements; except in extreme conditions, it exists only as a gas. At temperatures near absolute zero, it is a superfluid, a nearly frictionless phase of matter with unusual properties.
After hydrogen, helium is the second lightest element and the second most abundant element in the universe, created during big bang nucleosynthesis and to a lesser extent from nuclear fusion of hydrogen in stars. On Earth, helium is primarily a product of the radioactive decay of much heavier elements, which emit helium nuclei called alpha particles; it is found in significant amounts only in natural gas, from which it is extracted at low temperatures by fractional distillation.
First detected in 1868 by French astronomer Pierre Janssen as an unknown yellow spectral line signature in the light of a solar eclipse, helium was separately identified as a new element later that year by English astronomer Norman Lockyer. Its presence in natural gas in large, useable amounts was identified in 1905. Helium is used in cryogenics, as a deep-sea breathing gas, for inflating balloons and airships, and as a protective gas for many industrial purposes, such as arc welding. Inhaling a small amount of the gas temporarily changes the frequency of a person's voice; however, caution must be exercised as helium is an asphyxiant.
Because of its low density, helium is the gas of choice
to fill airships such as the Holden Airship
Applications
Helium is used for many purposes that require some of its unique properties, such as its low boiling point, low density, low solubility, high thermal conductivity, or inertness. Pressurized helium is commercially available in large quantities.
LINKS and REFERENCE
The Elements: Third Edition, by John Emsley (New York; Oxford University Press; 1998; pages 94-95) ISBN 0-19-855818-X

United States Geological Survey (usgs.gov): Mineral Information for Helium (PDF)

The thermosphere: a part of the heterosphere, by J. Vercheval

Isotopic Composition and Abundance of Interstellar Neutral Helium Based on Direct Measurements, Zastenker G.N. et al., [1], published in Astrophysics, April 2002, vol. 45, no. 2, pp. 131-142(12)

Dynamic and thermodynamic properties of solid helium in the reduced all-neighbours approximation of the self-consistent phonon theory, C. Malinowska-Adamska, P. Sŀoma, J. Tomaszewski, physica status solidi (b), Volume 240, Issue 1 , Pages 55 - 67

The Two Fluid Model of Superfluid Helium, S. Yuan,

Rollin Film Rates in Liquid Helium, Henry A. Fairbank and C. T. Lane, Phys. Rev. 76, 1209–1211 (1949), from the online archive

Introduction to Liquid Helium, at the NASA Goddard Space Flight Center

Tests of vacuum VS helium in a solar telescope, Engvold, O.; Dunn, R. B.; Smartt, R. N.; Livingston, W. C.. Applied Optics, vol. 22, 1 January 1983, p. 10-12.

Bureau of Mines (1967). Minerals yearbook mineral fuels Year 1965, Volume II (1967). U. S. Government Printing Office.

Helium: Fundamental models, Don L. Anderson, G. R. Foulger & Anders Meibom

High Pressure Nervous Syndrome, Diving Medicine Online

Nuclides and Isotopes Fourteenth Edition: Chart of the Nuclides, General Electric Company, 1989
General
More detail
Miscellaneous
---
A taste for adventure capitalists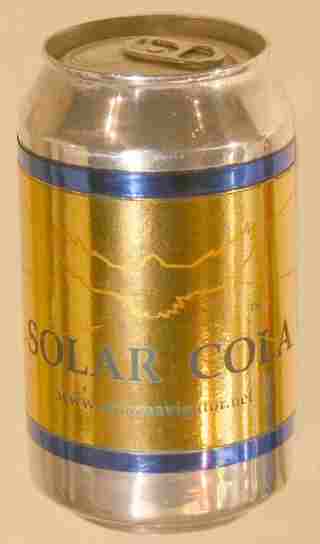 Solar Cola - a healthier alternative