DEATH IN ISTANBUL - (opening scene) CHAPTER ONE
When called to report on the accidental death of fellow agent Ben Hume, in Istanbul, Turkey, John Rice, an experienced agent of the British secret service discovers valuable evidence of a plot to undermine the economies of the industrial world in Ben's hand, which fortunately the assassins had discarded as irrelevant. It is clear though, they have given Ben's room a thorough going over.
John is of medium height, dark haired, muscular and ruggedly good looking. He speaks with a feint Scottish accent. During his fifteen years in the service he has developed a considerable talent for sniffing out irregularities. He has a dry sense of humor and does not suffer fools for long. He is not yet an 007, but he can handle himself in a tough spot.
It had been reported that Ben had drunk too much and driven his MG into a building, shortly after leaving his hotel room, killing him instantly. A quick study of Ben's body showed bruising and abrasions around his neck, indicating he had been strangled by someone so powerful, the assailant had broken the victims neck.
Shortly after while searching Ben's room, John discovered an innocent looking stencil on a hotel napkin, actually a code sequence experienced British operatives could decipher. It was immediately clear this was no ordinary event, but the references to Solar Navigator, a vessel capable of crossing oceans at speed on solar power alone, did not mean that much, and was something most governments had not taken seriously while oil abounded and was in cheap supply.
The British agent is just about to press the send button on his transmitter to report his findings, when he too is taken by surprise. Two men dressed in black enter the hotel room simultaneously at great speed, one from the balcony and one through the door.......................
---
A taste for adventure capitalists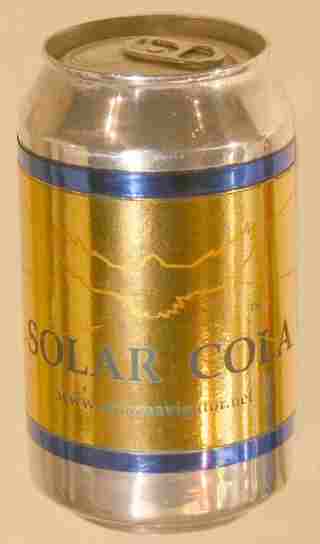 Solar Cola - a healthier alternative