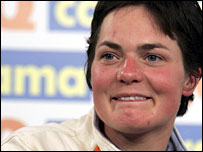 Ellen Macarthur
Click link for more details

THE ELLEN MACARTHUR TRUST


MR MARK TURNER
CONISTON
VICTORIA ROAD
FRESHWATER BAY
ISLE OF WIGHT
PO41 9PX



01983 282797


MEMORANDUM AND ARTICLES OF ASSOCIATION DATED 18 NOVEMBER 2002


1) TO ALLEVIATE THE SUFFERING AND PROMOTE THE WELL-BEING OF CHILDREN AND YOUNG PERSONS BETWEEN THE AGES OF 6 AND 18 SUFFERING FROM CANCER, LEUKAEMIA OR OTHER SERIOUS ILLNESS BY PROVIDING FACILITIES FOR SAILING HOLIDAYS; AND 2) TO PROMOTE SUCH OTHER PURPOSES BEING EXCLUSIVELY CHARITABLE AS THE TRUSTEES MAY FROM TIME TO TIME DETERMINE


NOT DEFINED.



Charity Operates throughout England and Wales



12 Mar 2003 Registered






What

Medical/Health/Sickness
Sport/recreation



Who

Children/Young people



How

Provides services(eg care/counselling)


Mailing
Cycle

Financial Year

Annual Return

Accounts
Received

Start

End

Issued

Received

AR03

21 Nov 2002

30 Nov 2003

24 Nov 2004

11 Jan 2005

08 Nov 2004

AR04

01 Dec 2003

30 Nov 2004

22 Dec 2004

14 Jul 2005

| | | | |
| --- | --- | --- | --- |
| Financial Year Start | Financial Year End | Gross Income | Total Expenditure |
| 21 Nov 2002 | 30 Nov 2003 | £93,035 | £35,843 |
| 01 Dec 2003 | 30 Nov 2004 | £66,712 | £77,300 |

Extract from the Central Register of Charities maintained by the Charity Commission for England and Wales

LIST of TRUSTEES:
MR M TURNER
MISS CATHERINE BREMNER MS
MR DREW HARRISON
MR FRANK FLETCHER
MRS KIM ROWLANDSON
MRS TERESA SCHUSTER MRS
MR RICHARD BUTCHER


For further information please contact the Trust Manager:
Martin Noyle
The Kingfisher Flat
Middle Washbourne Farm
Harbertonford
Devon
TQ9 7UB
T: +44 (0)1803 732 094
---
Important notes about the Register of Charities:
The charity details available on the Register of Charities are updated on a regular basis as the Commission is informed of changes. This may mean that occasional inaccuracies occur. These are corrected as soon as they are noticed. The trustees of a charity have a legal duty to the Commission about any changes to these details and, every year, they are sent a Register Check form, which enables them to check and update key information. If you see something that you think might be incorrect in relation to your charity, please let the Commission know so they are able to correct the Register entry. Contact: 0845 300 0218.
Search for a Charity:
Search for a charity by its registered number
Search for charities by name
Search using keywords
Search for charities by the area in which they operate
What information is given on the Register?
The following information is given for every charity on the Register:
Charity Registration Number
In practice every charity registered with the Charity Commission is given a unique registration number. This is the number they must quote when raising funds.
Main/Group Charity Name
This is the charity's legal name as set out in its governing document. It may be better known by a working name. Where the Commission has been informed about the use of that name it will be given, too.
Old Names
These are any previous names by which the charity has been known.
Working Names
These are any working names or acronyms which we have been told the Charity uses.
Charity Correspondent
This shows the latest contact name and address that the Commission was given for the charity.
Telephone Number/Fax Number
These are the latest numbers which the Charity has supplied.
Email Address/Website Address
These are the latest details which the charity has supplied.
Governing Document
This gives details of what the governing document is and when it was established. It does not contain the full text of the governing document. Copies of governing documents can be obtained from our Contact Centre. A charge may be made for copies of governing documents. We are beginning to display complete Governing Documents for charities. If one is available for a particular charity this is stated on its entry
Objects
These describe what the charity has been legally set up to achieve. They do not necessarily describe all of the activities the charity carries out in order to achieve these objects.
Area of benefit
This is the area that the charity can operate in as set out in its governing document.
Area of operation
This mirrors the area of benefit, but in standardised geographical terms, through the use of locality, district, county, continent or country etc. It will also reflect where the charity is currently operating. For example, a charity whose governing document specifies that its objects are to relieve the poor in the whole of England and Wales may in reality restrict its operations to certain inner city areas. The area of operation will reflect where those inner city areas actually are.
Registration History
This gives the date the charity was registered with the Charity Commission. If the charity has been removed from the Register it will also include details of when this happened. When the Register was first computerised in 1991, the many thousands of charities that existed prior to 1960 were given a registration date of 1 January 1961. Most of these entries have now been updated to show the true date but a few still remain.
Funds Transferred To
Where a charity has been wound-up and its funds have been transferred to another charity, the name and registration number of that charity will be given.
Classification
This is a system of classifying charities by reference to their purposes (what), beneficiaries (who) and method of operation (how). The Commission started to collect this information by asking charities to classify themselves during 2000. Charities are asked to check their classification every year. Many charities have not yet specified a classification for themselves.
Mailing and Submissions
Each year since the first statutory form was issued (AR6) all registered charities have been mailed an Annual Return form. The first forms were given a number AR6, AR7 and AR8 but more recently the forms have been named according to the charity's financial year covered by the return, i.e. AR2000 (AR00), AR2001 (AR01), AR2002 (AR02).
Since 2003, we have mailed Annual Returns and Trustee Update Forms to all charities for completion. Charities with either gross income or total expenditure over £10,000 are required by law to complete the Annual Return form and return it to the Commission within 10 months of their financial year end. Charities with gross income or total expenditure over £10,000 must normally also submit a copy of their accounts within 10 months of their financial year end. We ask for this information to be submitted together with the Trustee Update Form.
Charities under the £10,000 income/expenditure threshold are not required to submit their accounts to the Commission but are required to keep their Register details up to date. We ask charities with a gross income and total expenditure of £10,000 or less to complete only Part A of the Annual Return and submit this information with the Trustee Update Form. Further information here.
Incorporation
This indicates whether the trustees of the charity have been incorporated. This is where the Commission has granted a certificate of incorporation to the trustees of a charity who have applied for one. The Commission can do this where they consider it to be in the interests of the charity. An incorporated body of trustees is able to act in their corporate name as a legal person. It does not affect the charity itself.
Subsidiaries/Constituents
Some charities have subsidiaries. These subsidiary charities share the registration number of the main charity. Each is also given a subsidiary number. For example where a charity has 5 subsidiary charities they will be numbered chronologically 1 to 5. A subsidiary has objects that are compatible with those of the main charity but they often have their own governing document. Where a number of charities have been grouped together under the same registration number, the separate charities that make up that group are called constituents. Often constituent charities will have their own governing documents.
Trustees
The people responsible under the charity's governing document for controlling the management and administration of the charity.
NOTE: The names of trustees shown for a charity are taken either from trustee detail update forms returned to the Commission by the charity or since December 2004 from the declaration form supplied with an application for registration. There can be a delay of 4 - 6 weeks between receiving the information and it appearing on the Register. Trustee detail update forms are issued once each year and the details entered onto our database. At present we do not routinely update these details other than through the update form process.
It is the charity's responsibility to ensure that they submit accurate information. However, we recognise that the list displayed may include duplicate names. This may be because trustees have the same full name or it may be the result of different versions of the trustees' name being submitted in the past. The Commission has an ongoing policy of "data cleansing" and is endeavouring to keep duplications to a minimum.
Dispensation
The names of trustees and the principal address of a charity are required to be included in the Annual Report of every charity. However, in some cases disclosing the name of a trustee may place that person at risk. Where there is a risk of personal danger, the Commission will grant a dispensation to that person so that their name can be removed from the Annual Report. The dispensation also covers the disclosure of that name on the Register of Charities. For similar reasons the principal address of a charity may be withheld, although a contact address is always made available. Telephone our Contact Centre (0845 300 0218) for information about how to apply for a dispensation.
---
Please note: Neither Max Energy Limited nor the Solar Navigator project is in any way connected with The Ellen MacArthur Trust, nor is there any association between Ellen MacArthur and these projects, or indeed any other project mentioned on this website, unless so stated. If you are considering purchasing any product or service from this website, be advised that your contribution will not be going to The Ellen MacArthur Trust until further notice.
We aim to provide balanced unbiased reporting on sailing events and renewable energy usage in the modern world. If you have a story you would like us to cover, please use the contact given at the foot of this page. We are not responsible for the content of third party websites.
---
---